Iris Bohnet, the Swiss woman who conquered Harvard
Iris Bohnet, a 52-year-old native of Lucerne, is the first Swiss woman to teach at Harvard University and at the same time a world-renowned economist specialised in the issue of gender. Portrait of a woman fighting for equality.


When she was asked as a child what she dreamed of doing when she got older, she would answer: a teacher, as if her destiny had long since been decided. But it was a dream that came true in a special way and in a special place: Harvard University, where she has been teaching since 2006. 
 
The American dream
Iris Bohnet lived her childhood years in Lucerne. Her career started with a master's degree in economics and political science from Zurich University. "Social considerations have always intrigued me. Studying economics and political science enabled me to understand the fundamentals," she explained.
Her university career extended to a doctorate in behavioural economics, which she also did at Zurich University. After completing her studies she decided to leave for the United States. Between 1997 and 1998, she did post-doctoral work at the University of California in Berkeley. Together with her husband, she decided to settle in America to pursue her academic ambitions. They then moved to the east coast where she was employed by the Harvard Kennedy School as an assistant professor.  In 2006, she became a tenured professor, becoming the first Swiss woman to teach at this prestigious university in Massachusetts. 
Gender specialist  
But it was in 2008, after she discovered 'Nudge' by Richard Thalet and Cass Sunstein that she was to find, without knowing it, the route that would lead her to success. "I realised that the measures against inequality which had been developed in other areas such as finance, health, education and others could also be applied in the field of economics."
Iris Bohnet then decided to analyse the gender bias to reveal the existence and causes of inequalities and to advocate for change. Her research provided the basis for the theories she published in 2016 in her publication 'What Works: Gender Equality by Design.' The book earned her world recognition and was even rated among the year's best reads by the Financial Times. But this accolade didn't go to her head. "It is true that l have spoken at many conferences and given many interviews since the book was published. I was especially pleased that people have taken an interest in my research on this subject even though I work more on an empirical than theoretical level. I want evidence to speak for itself," she confides. The researcher has just finished supervising implementation of procedures to prevent gender discrimination within the British government.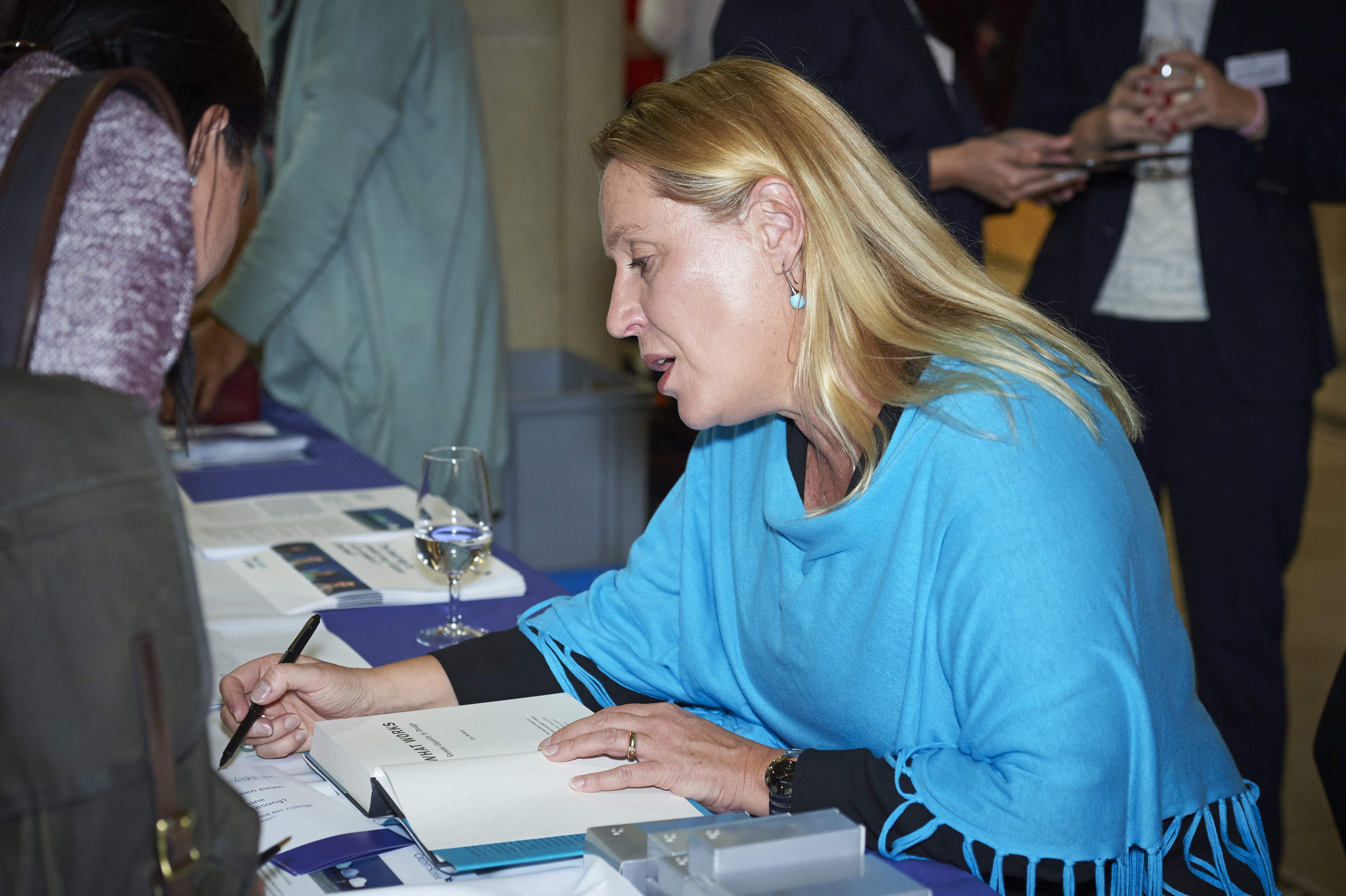 Her success does not prevent her from getting involved in other areas, however. She was a member of the Foundation Board of the Graduate Institute of International and Development Studies in Geneva for ten years. Since 2008 she has been director of the Women and Public Policy Programme at Harvard Kennedy School and since 2012 a member of the Board of Directors of Credit Suisse. 
Chocolate and Swiss-German dialect
"My day-to-day work is primarily that of a behavioural economist. Ultimately, the quality of a theory is more pertinent than a nationality," says this Swiss woman who has never forgotten her roots. "Although we always have chocolate in the house!" She is also mother of two boys who attend a German-American school. The two boys speak with their parents in Swiss dialect fluently and "without an accent", she points out. She speaks affectionately about her two boys as her greatest pride. 
 
"We return to Switzerland regularly for professional or family reasons – to get together with friends and family, for a bank meeting in Zurich, or a conference. I am also mentor of several start-ups, and I often visit various groups of young people in Switzerland."
Generous and grateful, Iris Bohnet does not take her success for granted. "I feel lucky to have been able to contribute to making a difference in the area of gender inequality in the economy, and I do not intend to stop there. I want to see equal opportunities become the normal way things happen." She aims to continue generating momentum on this issue through her own institution at Harvard, as well as through seminars in the company of her colleagues and assistants. 
Asked for her recipe for success, Iris Bohnet replies that each person with whom she has the opportunity to exchange views inspires her. It is a humble response coming from a great woman who makes waves.