The four-legged friends roaming the internet
Instagram is an online service that allows smartphone users to share their photos with the world. The app is as popular in Switzerland as it is abroad. Lifestyle experts, athletes and other celebrities all have Instagram accounts, but so too do some pets, especially dogs and cats.

Meet the Swiss Instagrammers who share their uplifting pictures of everyday life with their dogs in the incomparable Swiss outdoors. And discover what it is that motivates them to share their photos on the social network.
Rastawhitesheperd –

49,700

followers on Instagram
On her Instagram account rastawhiteshepherd Sylvia Michel documents her life with dog Rasta. Sylvia, who also works as a DJ, took up photography not so long ago. The freelance photographer was at first sceptical about whether people would have any interest in Rasta and his long walks. But Sylvia quickly realised that the pictures she shared touched a chord with people and that Rasta's profile was attracting more and more followers. She follows her intuition when deciding on a photo subject and prefers to be spontaneous, capturing happy moments. 
Sylvia receives a lot of positive feedback from her followers, which is one reason why she likes sharing her life with Rasta online. She likes communicating with people and being able to brighten their day with the photos she shares.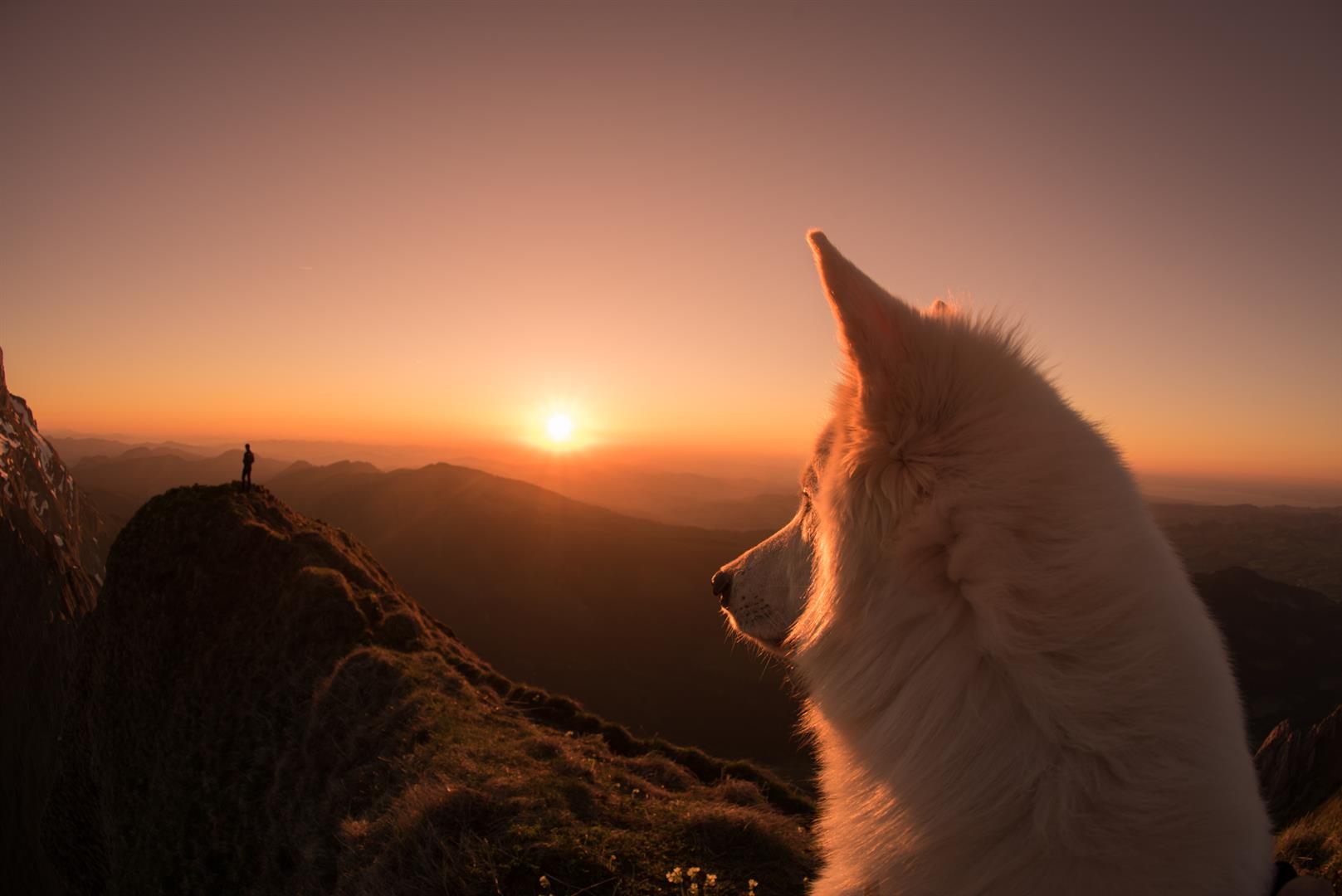 Dogswiss – 37,400 followers on Instagram
The dogswiss account belongs to 21-year-old Marco Schnyder who has enjoyed taking photos since he was a teenager and is now a full-time photographer. It was always Marco's dream to have his own dog and he was able to realise that two years ago. Since then he and Nala have done everything together. From the outset he has enjoyed capturing their adventures on camera. As a result, Nala could pose perfectly for the camera even before she knew what "sit!" or "heel!" meant. 
Marco loves to photograph the many beautiful places in Switzerland and the adventures he has with Nala. 
Nala now has followers all over the world. Her owner Marco is especially happy when people write and tell him that Nala's photos have inspired them to discover the outdoors for themselves with their dog.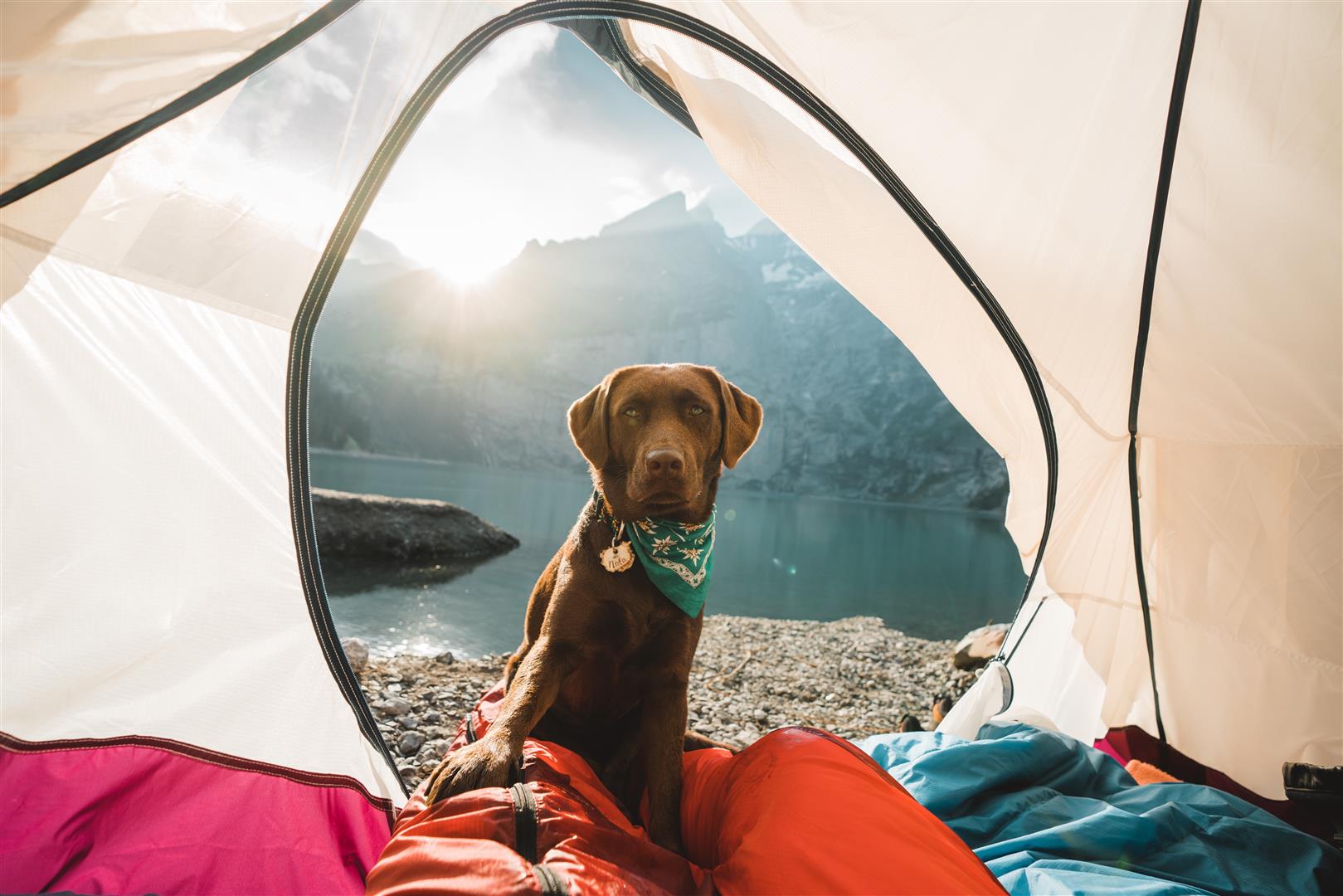 Superduperlab– 29,700 followers on Instagram  
In Torsten Maas' case it all began with an experiment. The freelance copywriter from Zurich wanted to find out how long it would take to build a community on Instagram. Initially, Torsten took photos of Trixi with his iPhone. But when his account Superduperlab had attracted 1,000 followers in just a short time, he began taking photographs with a professional camera.
Torsten finds his inspiration in the daily walks he takes with Trixi through the dense Swiss woodlands, or when his dog is knee-deep in snow in the mountains. Although he prefers spending times like these alone with his dog, it is above all the contact with other Instagrammers that explains the platform's appeal. Trixi's Instagram feed serves as a kind of digital photo album allowing Torsten to relive all these special moments over and over.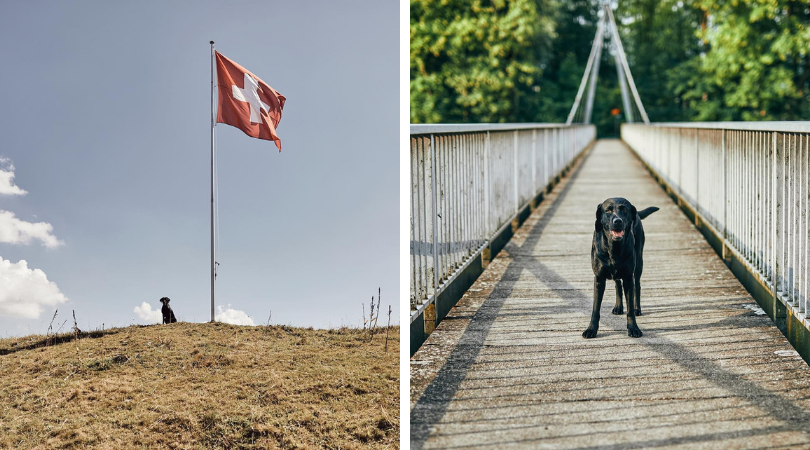 Stevehadorn – 14,800 followers on Instagram  
Since his childhood Steve Hadorn has enjoyed being around dogs and now can't imagine life without them. He travels all over Switzerland as well as abroad with his German shepherd Cadiz. Followers of stevehadorn can always keep track of his travels. His Instagram gallery offers a glimpse into his life, which revolves around the mountains and his dog. In addition to managing an Instagram account, Steve also earns a living as a professional photographer. 
Through Instagram he has met many like-minded people and is glad that digital distance is no barrier to getting to know all sorts of different people who share the same passion.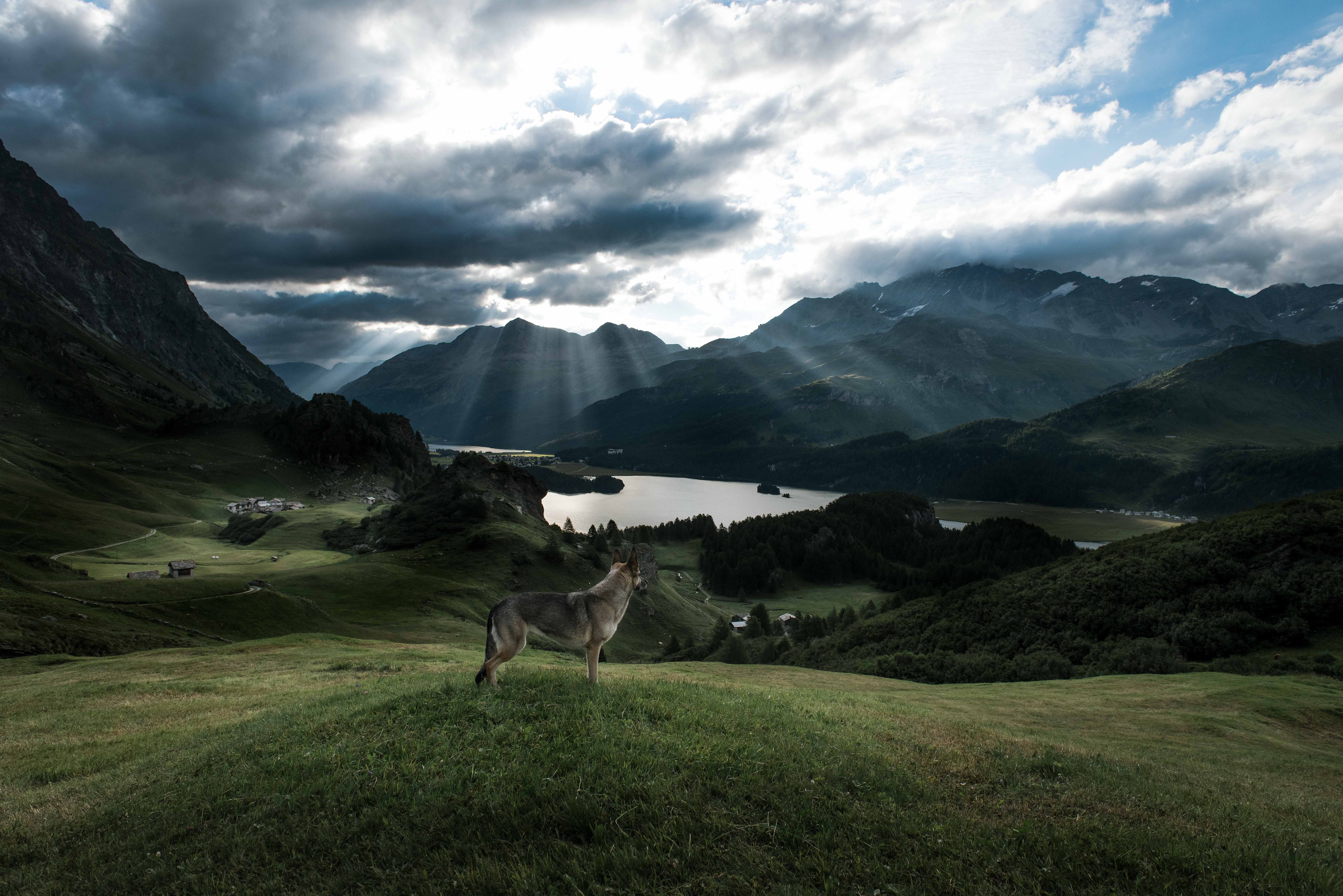 2 Hände und 4 Pfoten – 13,700 followers on Instagram  
The account 2 Hände und 4 Pfoten (2 hands and 4 paws) belongs to Scarlett Gruber and her boyfriend who takes all the photos. Scarlett works in administration and is a blogger. The 24-year-old keeps these two activities strictly separate: in the mornings she works in the office and her afternoons and weekends are spent blogging and taking photographs.
It was a spur-of-the-moment idea that led Scarlett to create an Instagram account for her dog Laila. She decided one day that rather than let the photos of her dog just take up space on her computer's hard drive, she would share them with people who might be interested. 
The inspiration for the photos comes from very ordinary everyday situations. This proximity is what connects people in real life, says Scarlett: "I have had some good discussions and got to know new people through Instagram." The positive feedback I have from my followers on a daily basis gives me pleasure and encourages me to continue. "