Switzerland levels up in the gaming industry
When it comes to video game developers, the US and Japan are probably more likely to come to mind than Switzerland. And yet the Swiss video game scene is booming. While still a nascent business, it is growing at full speed and now an export industry. In less than a decade, Swiss game design has evolved from its startup roots to a fully fledged industry, holding its own at some of the world's leading video game conferences.
Swiss companies are regularly present – and indeed among the winners – at the Game Developers Conference (GDC) in San Francisco, an event bringing together all the market leaders for over 30 years now. They also fare well at the E3 show in Los Angeles and Gamescom in Cologne. Meanwhile, more and more such conferences and festivals are being held in Switzerland itself, such as Ludicious Games in Zurich or Numerik Games in Yverdon-les-Bains.
Pro Helvetia: an incubator for the sector
So how did this all start? Pro Helvetia, the national foundation for promoting Swiss arts and culture, was undoubtedly a driving force in this respect with its first video games programme, launched in 2010 to offer funding and support for aspiring projects in the sector. Given the wealth of participants and their know-how in programming, game design, software design and virtual reality, Pro Helvetia followed this initiative with a second programme in 2013, aiming to build on the progress made in the Swiss video game scene and open doors to the international shows. From then it was 'game on' – the goal being to help Swiss video game designers link up with their international counterparts and consolidate Switzerland's position on this highly competitive market.
This second, proactive programme resulted in the creation of the Swissgames label and the SGDA, the Swiss Game Developers Association. Founded in 2012, the SGDA currently has more than 140 members, including some 70 companies specialising in game design. The Swiss market now encompasses more than 60 firms wholly or partially devoted to games development. Still, the gaming sector here lacks the structure found among other, more established creative communities, which have years of experience with their own local and regional institutions, modes of funding and intermediaries.
Zurich University of the Arts (ZHdK) was the first to create a BA programme and subsequently also an MA in Game Design, producing many success stories. This was followed by the Geneva School of Art and Design (HEAD) and ECAL in Lausanne. In the past few years, the Swiss video game industry has taken on a more professional tone and developed its own particular brand: highly polished productions, relatively short but very design-oriented, with a strong accent on the entertainment aspect. It has also specialised in simple game dynamics, together with detailed and atypical visuals. Such levels of creativity are regularly recognised by juries at the games festivals, and there are generally one or more Swiss names among the winners, such as the cooperative games Dreii (Etter Studio, 2013) and Deru – The Art of Cooperation (INK KIT Studios, to be released). While several studios (Apelab, Kenzan Studios, Somniacs, Artanim) have already made a name for themselves, quite a few 'newbies' are now poised to emerge. Here's a rundown of some of the main players in the latest generation of Swiss video game designers.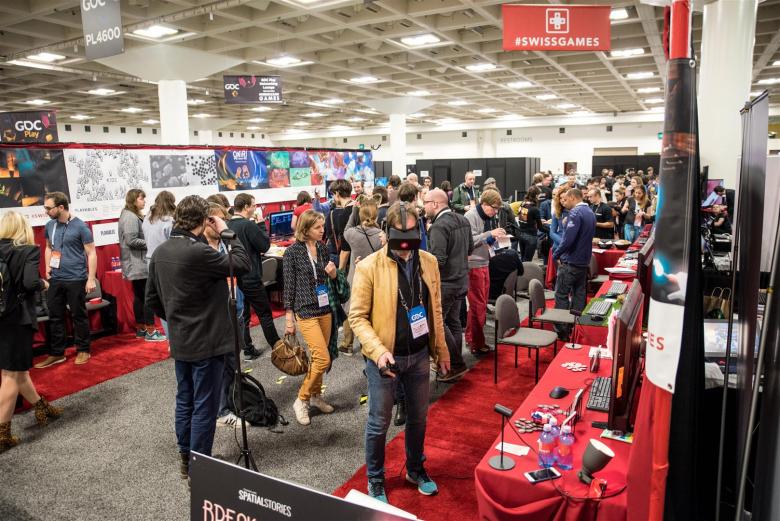 OZWE Games: pioneers in virtual reality
OZWE Games is a small studio that emerged in 2008 as a tech startup from the Digital Humanities Laboratory at EPFL (Federal Institute of Technology Lausanne). It is known worldwide for one of the most popular immersive games on the market, Anshar Wars 2, offered in six languages by the Facebook-owned giant Oculus Rift.
This success story began on the shores of Lake Geneva in 2013. The Lausanne-based startup had previously developed an immersive version of the game Escape Velocity back in 1996. The Oculus Rift team came across this production and contacted OZWE Games to discuss the possibility of a collaboration.
The marriage produced two offspring: Anshar War, which hit the global market just as the Samsung Gear VR was being launched and topped the Oculus charts within two months, followed a year later by Anshar War 2, which met with the same success. So what is behind this success? An immersive game with a polished design and detailed graphics, optimised for multiplayer and mobile platforms. In other words, OZWE Games has fully embraced the potential of social virtual reality.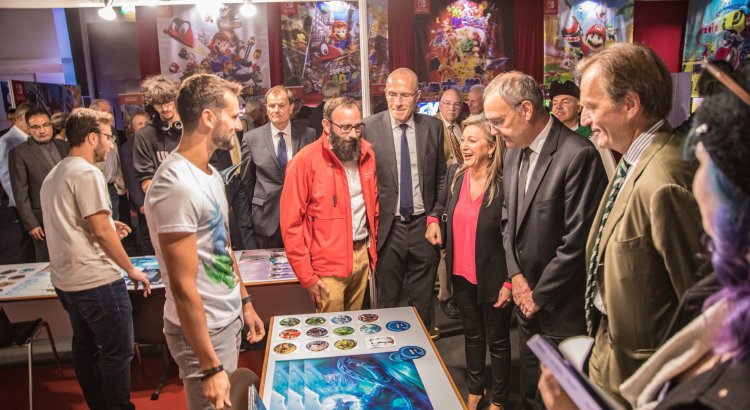 GIANTS Software: a sensation from Zurich
Zurich-based GIANTS Software took the gaming world by storm with its Farming Simulator game, an independent production hatched by teams from ZHdK and ETHZ (Federal Institute of Technology Zurich) in which players simulate farming activities. While the gaming community was initially sceptical of its potential, the venture paid off, generating more than CHF 8 million with some five million downloads. Farming Simulator is now one of the heavyweights of the European gaming industry. The latest version exists in 16 languages and will be released on all consoles in autumn 2017.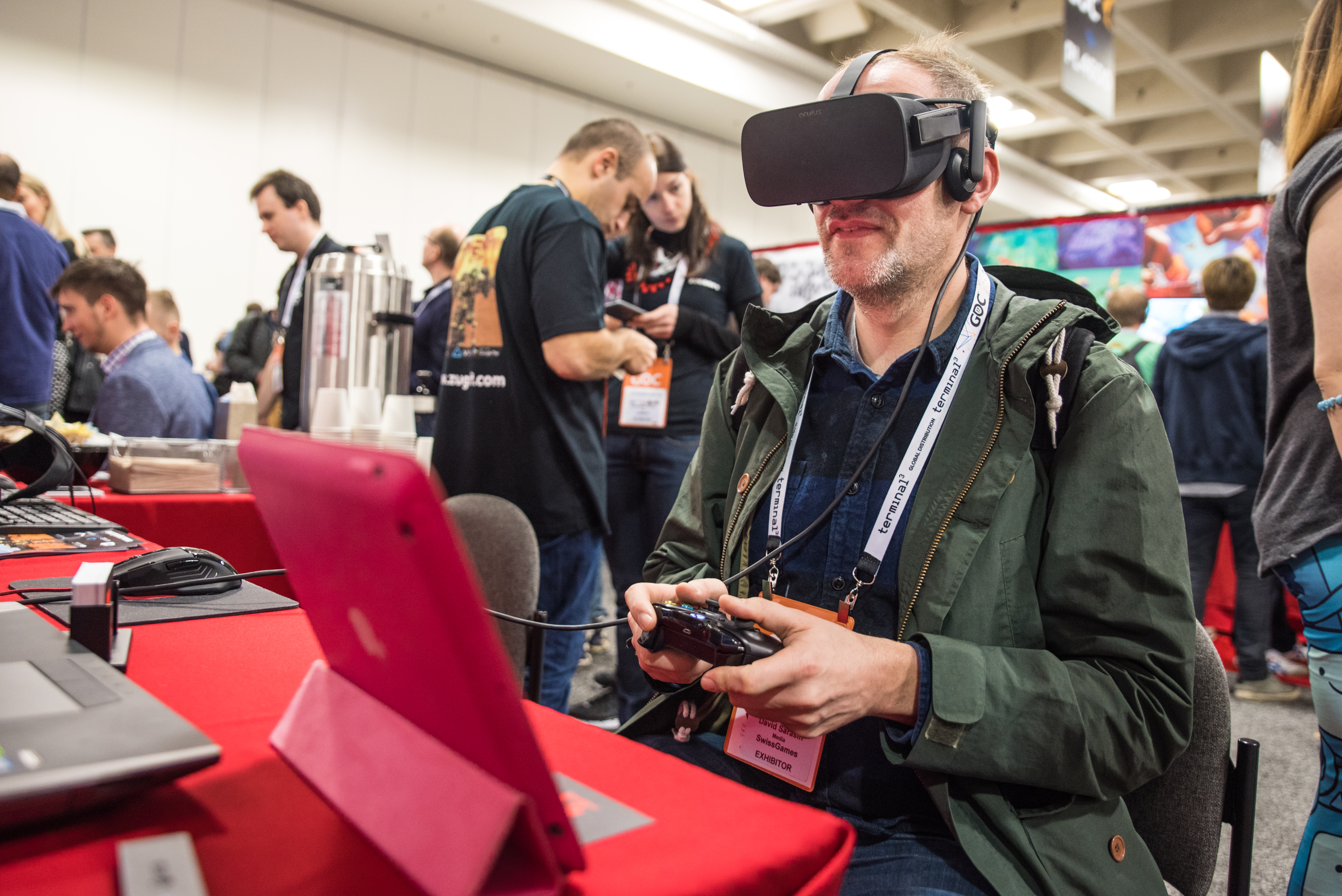 Urban Games: urban planning that sells
This Swiss simulation video game capitalises on one area of expertise for which Switzerland is well known: the railways. Urban Games, a gaming studio from Schaffhausen, launched Transport Simulator in 2014. The game shows a huge virtual map with towns and factories, where the user has to build railway stations for easy transport of both passengers and goods. The object of the game is to expand the region's economic development while, of course, having to face a variety of challenges along the way. Urban Games raised almost CHF 70,000 on crowdfunding platforms towards developing its product. This was a far cry from the CHF 300,000 the studio needed, but the buzz generated by the launch of the first version soon made up the rest. Having made its mark, Urban Games released a new and enhanced version of its flagship product at the start of 2017: Transport Fever. The gameplay concept is the same, but users now have a lot more means of transportation on offer. With 66,000 units sold in the first week alone, the studio is optimistic of reaching its goal of 200,000.