Maison Suisse - France 2024
July 24th to September 8th, 2024
Next stop for the House of Switzerland: the Summer Olympic and Paralympic Games in Paris! A platform to celebrate our friendly ties with France and create new perspectives on Switzerland that will take you by surprise.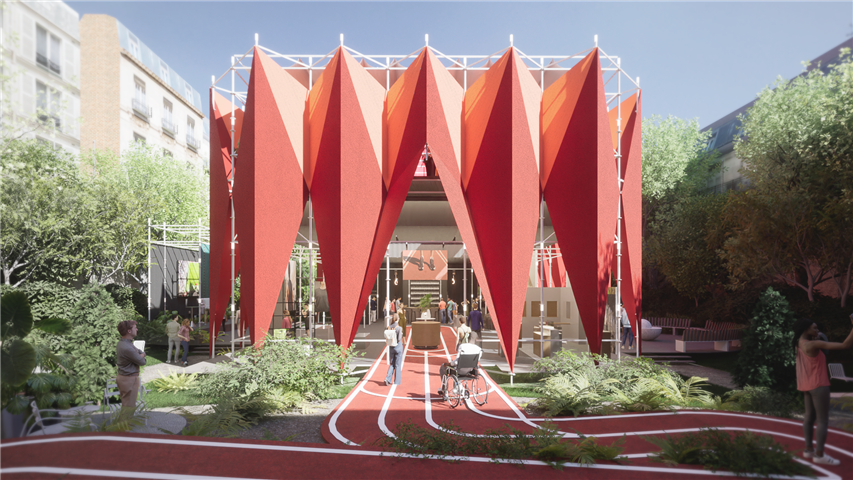 Close to the Invalides in the 7th arrondissement, the centrally-located Swiss embassy is set to host the Maison Suisse France 2024 in its gardens. 
The publicly-accessible hospitality house in this unique location will serve as a special meeting point, where common values and interests will be cultivated and visitors can discover and experience Switzerland in all its diversity – through a creative gastronomy concept, tourism presentations, activities for young and old, and exhibitions, as well as a rich cultural programme featuring concerts with both Swiss and local musicians and DJs. 
Sports enthusiasts can watch the games and celebrate the medals brought home by the Swiss athletes. 
With the Paris 2024 pledge to make these games "the most sustainable of all time", the Maison Suisse is also focusing on sustainability and innovation in the implementation of its concept and presence in France. 

Working closely with partners from the public and private sectors, it will showcase Switzerland's strengths by housing Swiss initiatives and products. In so doing, the Maison Suisse will serve as a platform for promoting business and trade opportunities. 
The Maison Suisse will be open from 
24 July to 11 August during the Olympic Games
27 August to 8 September during the Paralympic Games
Location: Suisse Embassy in France, Hôtel de Besenval, 142 rue de Grenelle 75007, Paris
Maison Suisse - France 2024 headlines
---
The event takes place at the
Embassy of Switzerland in Paris