The Swiss curling team at the Paralympic Winter Games
Published on March 9th, 2018
The Paralympic Winter Games will be held in PyeongChang from 9 to 18 March, with 670 athletes from 50 countries competing in six disciplines. Switzerland has 13 athletes on its national team. Find out more about Switzerland's athletes and their stories.
Wheelchair curling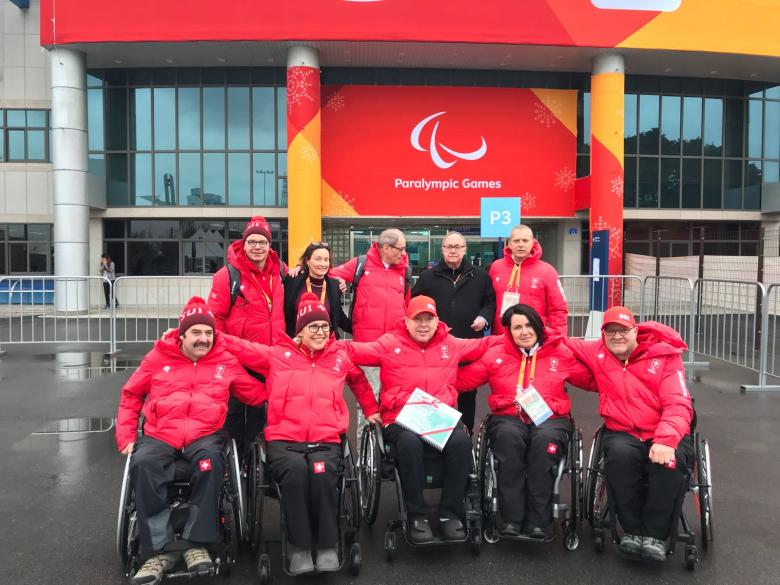 Beatrix Bläuel (Folgensbourg, France)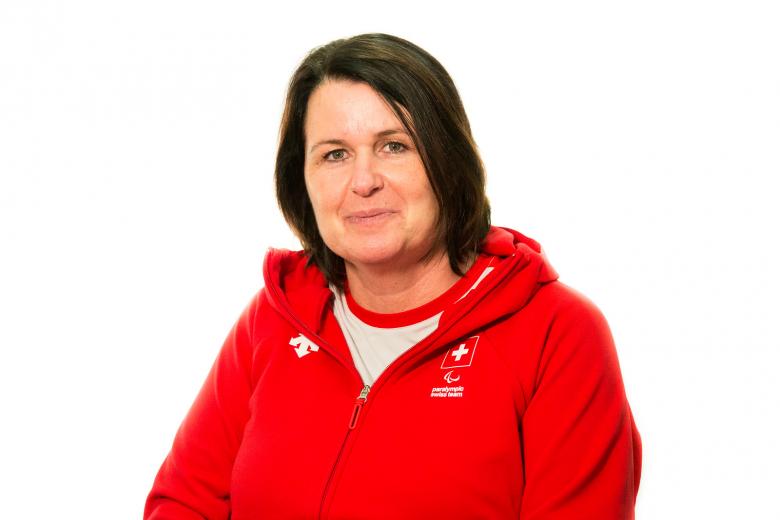 Date of birth: 09.02.1967
Occupation: housewife, mother, sportswoman
Impairment: paraplegic
Origin of impairment: accident harvesting cherries
Bio: A fall while harvesting cherries changed Trix Bläuel's life but not her love of nature. She enjoys gardening, gathering mushrooms, hand cycling, swimming and visiting the forests around her home in Folgensbourg in the Alsace region of France, where she lives with her French husband and two children. The qualified horticulturist also spends her time upcycling furniture, cooking and painting, and describes herself as someone who "always has to be keeping active". Bläuel has been involved in parasports since 2003. This is the first time she will compete in the wheelchair curling national paralympic team, and her biggest sporting achievement to date.
Marcel Bodenmann (Pfungen, canton of Zurich)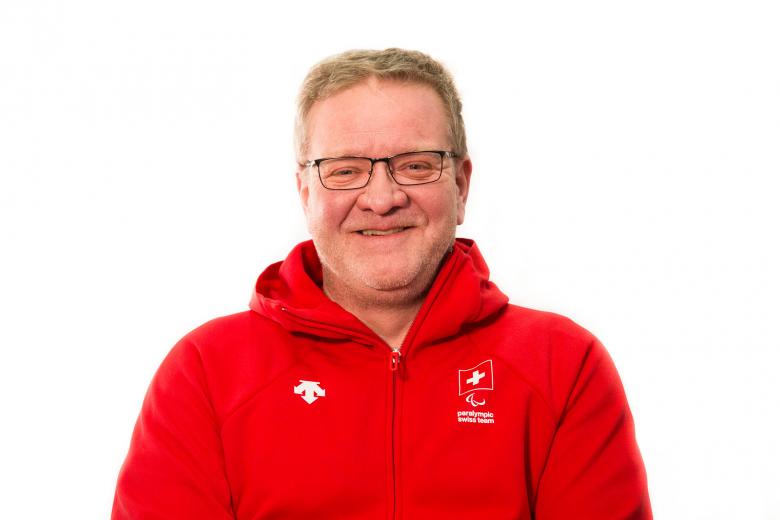 Date of birth: 19.11.1966
Occupation: draughtsman
Impairment: paraplegic
Origin of impairment: accident during military service
A trike racing enthusiast who rocks to the sound of Deep Purple and AC/DC, Bodenmann doesn't seem a likely candidate for the sedate art of curling, but he intends to make it to at least the semi-finals in South Korea this year so he can reward himself for all the intensive training. The athlete from rural Zurich, who suffered an accident doing army service, took up the sport in 2011.
Claudia Hüttenmoser-Pfister (Goldach, canton of St Gallen)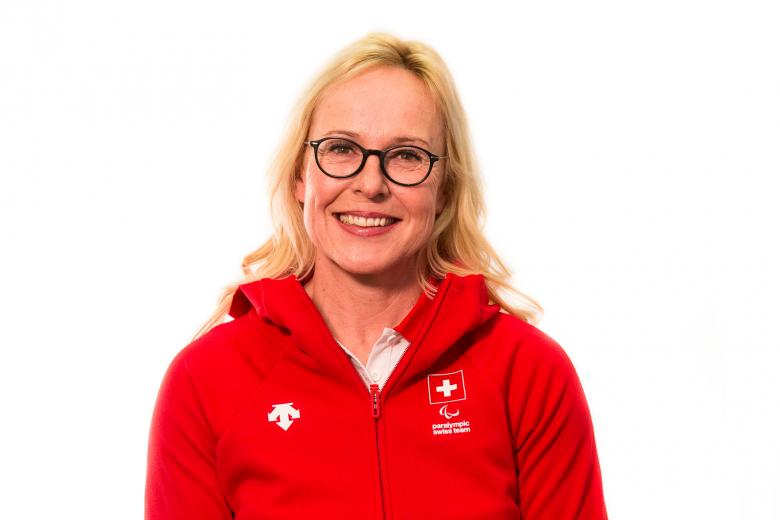 Date of birth: 09.08.1967
Occupation: Housewife/mother
Impairment: Paraplegic
Origin of impairment: Car accident
Skip of St Gallen's wheelchair curling club, Hüttenmoser is one of the linchpins of the Swiss national team. Already an active sportswoman (volleyball, skiing, fitness) before her car accident in 2003, when she isn't curling Hüttenmoser enjoys golf, hand cycling and reading. Oddly for an experienced winter sports athlete, she hates the cold!
Felix Wagner (Russikon canton of Zurich)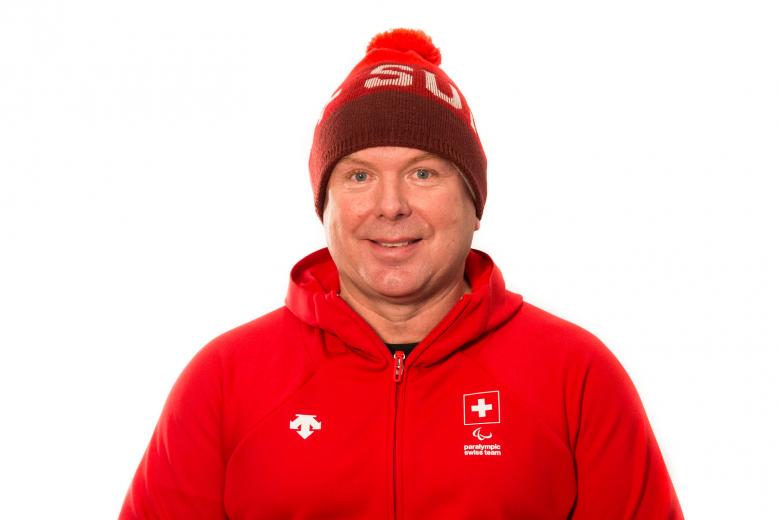 Date of birth: 21.10.1965
Occupation: Farmer
Impairment: Paraplegic
Origin of impairment: Riding accident
Portrait: The skip of the Swiss national team took up wheelchair curling in 2008, three years after a riding accident. He wants to reach the final with his team in the Paralympics in PyeongChang. Together with his wife Ruth and daughter Céline, a regular competitor at equestrian tournaments, the energetic ice strategist runs a riding/boarding stables with 18 horses, including two of his own. In recent years, he has made the whole stables fully wheelchair accessible so that he can work like before the accident.
Hans Burgener (Grindelwald, canton of Bern)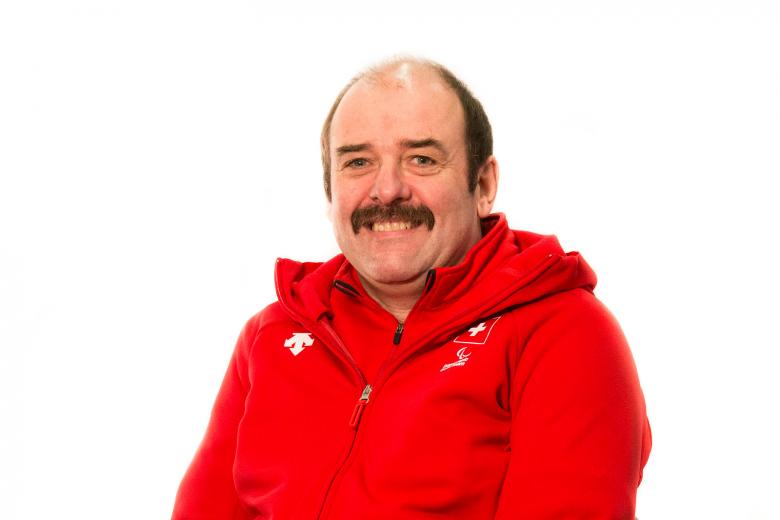 Date of birth: 25.04.1964
Occupation: Woodcarver
Impairment: Paraplegic
Origin of impairment: Accident at work
Portrait: A qualified joiner, Burgener suffered an accident at work in 1986. A self-effacing team player, he enjoys hand cycling in his free time, beginning his wheelchair curling career only in 2010.