Swiss Tech at the Forefront of the Mobile Industry
Published on April 15th, 2019
IoT, AI and big data. For a congress that's still known colloquially as 'mobile world', the themes of the event sound way beyond cellphone handsets. It is. And everyone who's anyone wants to be there – Swiss tech included!
Rebranded simply as MWC, this congress is the world's most important for the mobile communications industry. So, in the midst of 120,000 square meters of exhibition space and 7,900 CEOs, there was a strong Swiss delegation too. Among them five bold entrepreneurs showcasing pioneering Swiss technology, and seeking to connect with potential customers, partners and investors.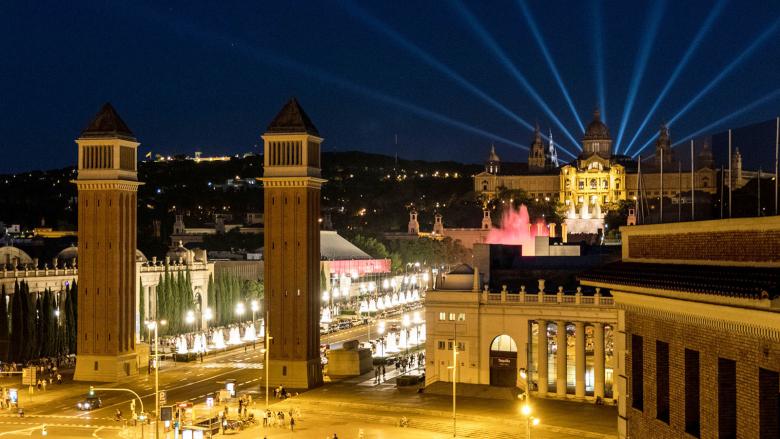 Mobile is eating the world
This truism by venture capitalist Benedict Evans was clear for all 109,000 congress visitors. As the exponential growth in computing power shrinks stronger chips into cheaper devices, today everything is mobile. This was reflected in the range of industries the Swiss startups covered: hardware and software, from drone infrastructure to patient safety.
"When the general public hear mobile in the title, they may think it's only about phones, for me it's about the future of technology," says Dotphoton CEO and co-founder Eugenia Balysheva. "All the telcos are interested in IoT and self-driving cars, because they know mobile is moving more to B2B." That observation is echoed by Mélanie Guittet, co-founder of Vaud-based INVOLI, which builds its low-altitude air traffic management equipment on existing telephone infrastructure. "It's particularly interesting for mobile companies to access the booming drone-aviation sector, as revenue from SMS, calls and roaming decreases."
Switzerland – christened the 'home of drones' due to the attractiveness of its pragmatic airspace regulations – may be among the vanguard for 5G too. The country's three biggest mobile phone operators paid a mere 380 million Swiss francs for fifth-generation wireless frequencies in February, less than 40 percent of what they paid for 4G licenses in 2012. That should mean there's more money available for a quicker rollout of the high-speed infrastructure in Swiss cities.
Intelligent connectivity
The breadth of technology exhibited by the Swiss startups – which aligned with MWC's themes of 5G, IoT, AI and big data – also drew upon the alpine federation's strong higher education sector and its ability to encourage international entrepreneurs to start companies in Switzerland. An example of how attractive conditions for human capital bring investment to Switzerland: take aiCTX, founded by Chinese national Ning Qiao to build on post-doc research he undertook on neuromorphic computing at ETH Zurich. His ultra-low power, ultra-low latency neuromorphic chips, which in the mobile context could make domestic furniture automatically responsive to the people around it, has brought investment from the venture capital unit of China's biggest search engine company, Baidu, to Switzerland.
Another world-leading technology is the sensor made by greenTEG, the first offering continuous, non-invasive core body temperature measurement in wearables. This breakthrough, which makes it simple to measurement vital parameters during everyday life, will help society's shift to preventive, proactive healthcare. Better health and modern mobile communications were encapsulated in the fifth startup, Komed Health, which tackles the complex challenge of creating a secure, unified messaging tool for care-givers to use inside hospitals.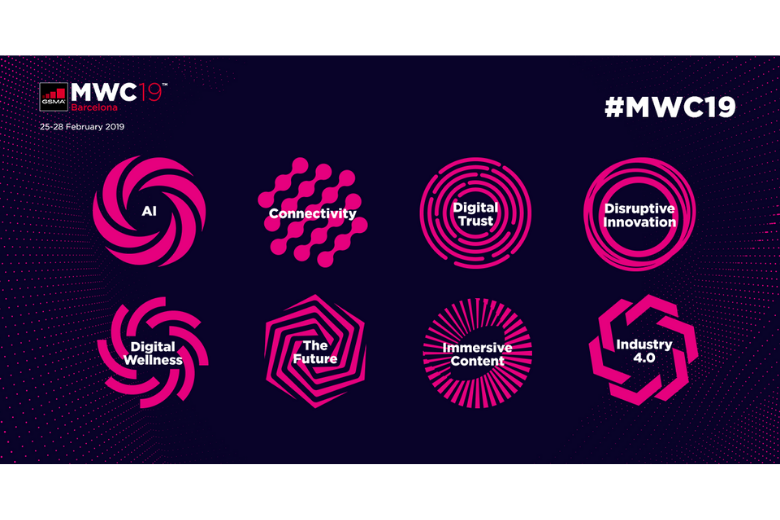 Pitching, pitching, pitching
The core of any congress is meeting new people and quickly convincing them of your ideas and worth. Fortunately, pitching is the entrepreneurial skill in which the quintet excels. They each won selection for Barcelona through the Venture Leaders competition, organized by Venturelab and supported by Presence Suisse, Switzerland Global Enterprise, VISCHER and Swisscom, by pitching their business cases to a jury of industry experts.
To kickstart team spirit and set the entrepreneurs' sights on the widest horizons, the roadshow started with a sailing tour on the Balearic sea between Barcelona and the Mediterranean islands.
Alongside the hectic congress days, the startups enjoyed an exclusive evening pitching program alongside their hectic congress days with the Swiss consulate and ambassador Giulio Haas hosting The Swiss Investor Night at the Real Club Náutico de Barcelona. This offered the Venture Leaders Mobile the opportunity to pitch in front of 200 selected international investors.
Opening doors, driving business
Guittet's experience mirrors those of the other Swiss startups: "MWC was an amazing experience and opportunity to advance INVOLI's business. Large companies in the telecom business were all represented, and direct meetings with their top representatives were unique opportunities to showcase our technology. Attending Mobile World Congress thanks to Venture Leaders Mobile opened many doors and opportunities for us to drive our business development forward."
Discover the 5 startups & entrepreneurs
Which is the entrepreneur...who'll take their team on an island vacation, the moment they close a $10 million funding round; proud of their entrepreneurial 'balls of steel'; who found a clever back door to successfully sneaked their software into hospitals; putting Switzerland's progressive regulation on the map; who swapped wedding photography for quantum science.