#SwissTech: Switzerland positions itself as a centre for technology and innovation at the world's largest tech expo in Las Vegas
Published on December 20th, 2018
Switzerland will be making its first-ever appearance at the world's largest expo for home electronics, the Consumer Electronics Show (CES) in Las Vegas from 8 to 11 January 2019. Presence Switzerland is using this opportunity in collaboration with Switzerland Global Enterprise to create a pavilion that showcases the country as a leading centre of technology and innovation. 
Presence Switzerland is responsible for creating the Swiss pavilion at next year's Consumer Electronics Show (CES 2019) in collaboration with Switzerland Global Enterprise and with support from institutional partners Innosuisse, digitalswitzerland and the swissnex network in the US.  
Switzerland's participation at the event in Las Vegas is one of a range of Presence Switzerland campaign activities to position the country as a leading centre of innovation and technology – making it an attractive location for global investors and foreign companies. The Swiss pavilion will showcase products and innovations from over 30 companies – mainly startups – working in fintech, life science, IT, drone technology and gaming. Other Swiss companies taking part in CES 2019 independently will also be included in Switzerland's overall communication. In addition to the economic potential of this event, it will also help portray a diversified Switzerland.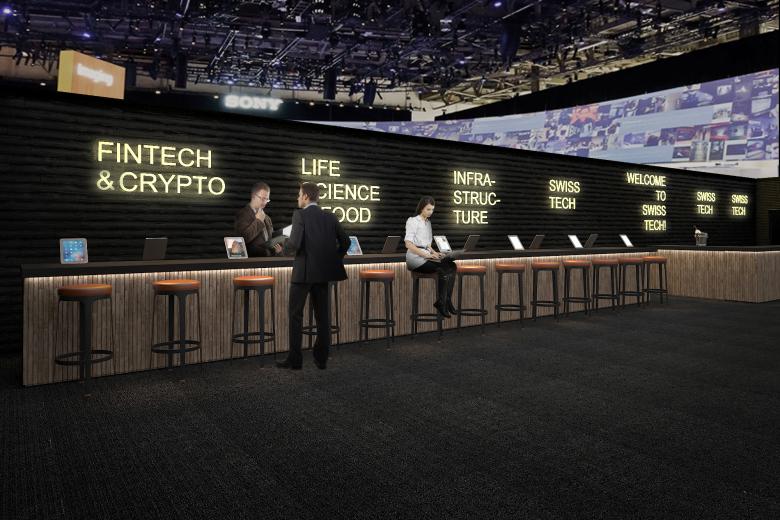 "Globally, Switzerland still isn't recognised enough for its tech and digital industries. Even though we're one of the pioneers in drone technology and our companies are some of the most innovative in this field. Switzerland is a tech nation! So we're using this opportunity to surprise the global tech world at CES with #SwissTech," says Ambassador Nicolas Bideau, head of Presence Switzerland.
The Swiss pavilion will have a prominent position in Eureka Park, where tomorrow's innovations are ready to be launched onto the market. The pavilion measures around 200 square metres and provides a space with different seating arrangements and two business lounges, where the Swiss companies taking part can network with members of the global tech scene in a cosy co-working environment. At the heart of the pavilion is a stage where Switzerland's innovative drive in the field of flying robots will be showcased every day – drone shows, pitch decks from Swiss startups and presentations by keynote speakers.
Adding a playful touch to the professional exchange of expertise, a gaming corner created together with Pro Helvetia will provide entertainment while showcasing Switzerland's latest achievements from its game development scene.