Winter-Paralympics 2018 - Alpine House
Published on March 9th, 2018
The Paralympic Winter Games will be held in PyeongChang from 9 to 18 March, with 670 athletes from 50 countries competing in six disciplines. Switzerland has 13 athletes on its national team.  
In keeping with the slogan of this year's games – Passion.Connected – Switzerland has teamed up with Germany and Austria to organise a joint hospitality house, the 'Alpine House'.
This is located near the Paralympic Village, in the club house of Birch Hill Golf Club at YongPyong Resort in the PyeongChang region. Using timber from the House of Switzerland in PyeongChang and comfortable seating arrangements, it recreates the rustic atmosphere of a cosy Swiss chalet. Here the national and international paralympic community can share some magical sporting moments and raise a glass of Swiss wine to the athletes' wins and achievements.
The Swiss host at the Alpine House is Heidi, already a familiar face from the House of Switzerland.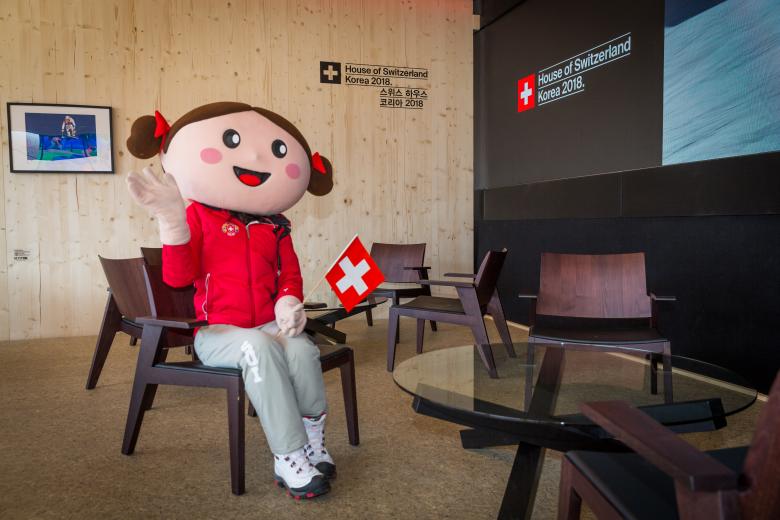 Former Federal Councillor Samuel Schmid, State Secretary Pascale Baeriswyl and René Will, President of the Swiss Paralympic Committee, visited the Alpine House while attending the opening of the Paralympic Games.