The Swiss apprenticeship: a driver for success
Serving an apprenticeship can lead to future career success – whether as a federal councillor, a festival director or the best bricklayer in Europe. While many other countries see apprenticeships as inferior to a university degree, Switzerland has quite a few political leaders and other people of influence who started out with an apprenticeship. Here we look at four former apprentices who have done particularly well.
A Swiss European champion in bricklaying
"I was five when I first saw bricklayers renovating my family's home. That's when I decided what I wanted to do with my life." Bruno Pravato is currently the European champion in bricklaying – a title he won at EuroSkills 2016, the European competition for the best apprentices. "This gold medal is a dream come true for me."
The young Swiss man started his bricklaying apprenticeship in the canton of Valais in 2009 and obtained his federal VET diploma in 2012. With excellent results in his practical exams, he was selected in the regional heats and came second in the Swiss championships in 2014. This meant he automatically qualified for the EuroSkills event two years later. "My only goal was to win. I thought about it every day because I knew I'd get only one chance." After training for around 100 hours, Pravato flew to Gothenburg in Sweden with the Swiss delegation of the country's best apprentices. There he had three days to prepare and complete two projects. His hard work paid off, and on 5 December 2016 he beat the 12 other finalists to the title of Europe's best bricklayer. "My life hasn't changed, but I've achieved my dream. This comes as recognition of my apprenticeship."
The talented young Pravato is not the only Swiss apprentice to make his mark on the international stage. In October 2017, the Swiss delegation came away with 11 gold medals, 6 silver medals and 3 bronze medals at the WorldSkills in Abu Dhabi, taking Switzerland to second position on the medals table, just after China. This was Switzerland's best result ever and a testament to the country's excellent standards in vocational education and training.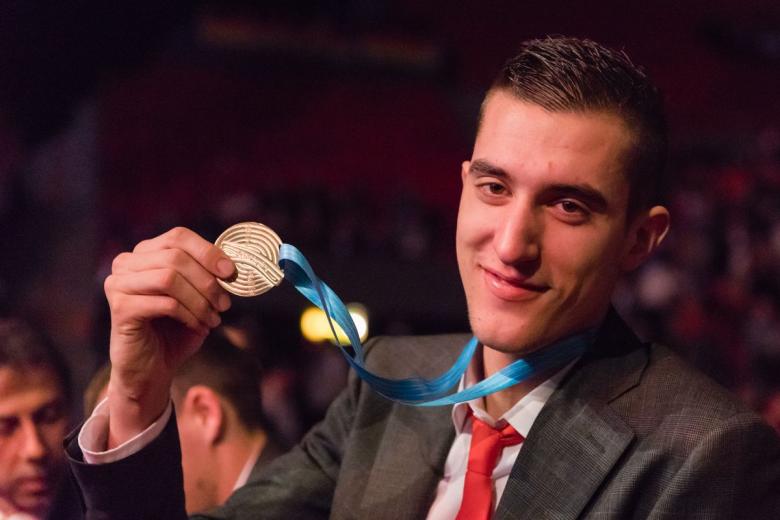 Apprentices at top government level
Ueli Maurer has been one of Switzerland's seven federal councillors since 2009. He started his career as an apprentice commercial clerk with the farming cooperative of Hinwil between 1966 and 1969. "I chose this path on practical grounds," he says. "The apprenticeship course and employer were a lot closer to where I lived than the high school." In fact, two members of the current government have been apprentices: Guy Parmelin, who completed an agricultural apprenticeship after obtaining his federal maturity certificate, as well as Ueli Maurer. As the son of a farmer, Maurer, now 67, grew up in a rural part of the canton of Zurich where children helped out on the farm from a very young age. "In farming communities like mine, serving an apprenticeship was the next logical step for young people in those days." This gave him an early start in the professional world, enabling him to move up the ladder over the course of his career. And as a federal councillor, he now holds one of the country's most prestigious jobs. "It was good for me to go out working at such a young age. During that time I acquired skills and reflexes which have served me well throughout my career and which I still find useful on a daily basis."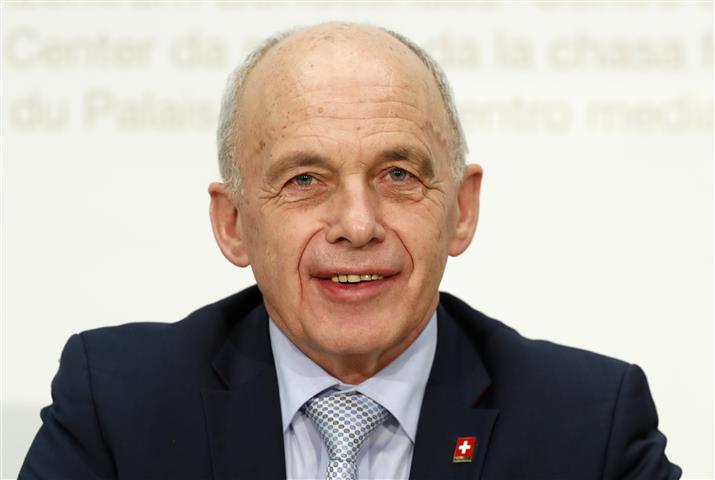 "I was not really motivated by studying, so I decided I'd rather go out and work instead of sitting in a classroom". Frédéric Favre is one of five state councillors for the canton of Valais. In 1994, aged 15, he began his career with a commercial apprenticeship on a wine estate. "Apprenticeships were seen as the norm. Going on to study was really only for those with outstanding results," he recalls. "But I never regretted my decision, as it meant I could start working at an early age." This life choice gave him an opportunity to climb up through the ranks, both in the private sector and when he assumed public office in 2017. "With each new position, I rounded off my on-the-ground knowledge with continuing education and training. If I had to do it again, I wouldn't change a thing. My apprenticeship gave me the time and opportunity for personal development and to seek out the career path I wanted to take. Many of my friends who went to university changed their career paths afterwards. The way I see it, starting to work while still a teenager had a huge impact on my career success."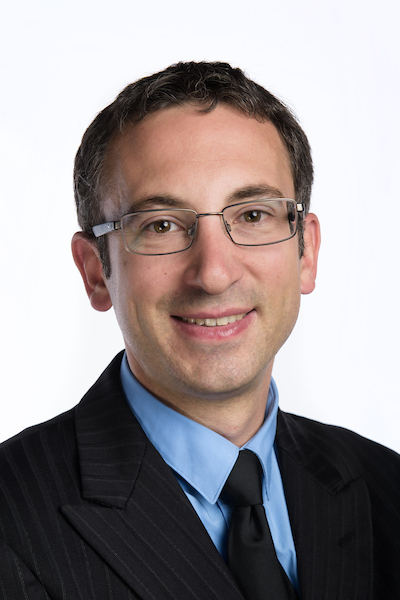 From an apprenticeship to the country's biggest cultural event
Daniel Rossellat's apprenticeship was also a major factor in his choice of career. "My four years of training gave me an opportunity to realise what I didn't want to do." Rossellat, from the canton of Vaud, started his career with an apprenticeship as an electromechanic. Today he is the mayor of Nyon but also the director of the Paléo Festival, the country's largest cultural event. "What the apprenticeship taught me was the concept of excellence, something I didn't necessarily learn at school. With school, you could get by just by being average. But at work, with such a low margin of tolerance, the customer's product had to be perfect to sell, otherwise you'd have to start all over again." The businessman sees the dual system, which combines theory with workplace immersion, as a winning solution for starting out on a career. "I still make use of the knowledge I learnt during my apprenticeship, both in politics and in managing the festival."
Having passed through the Swiss apprenticeship system, all four agree that the decision must come from personal motivation. In this back-to-school season, some 80,000 new, motivated apprentices have started their apprenticeships around the country.