The Swiss drone industry is spreading its wings in the events industry
With twenty big companies, Switzerland is at the forefront of a new drone-driven industry. Future-oriented know-how revolutionising the economic, aerospace, telecommunications and, for the past four years, events sectors.
They swarm around inside the Knie circus tent, surround the aerial acrobatics of Cirque du Soleil and provide the choreography for the American band Metallica. Their performances are consistently commended for their capacity to push back the boundaries between technology and the arts. Since 2014, Swiss drones have been coming on stage and spreading their performance wings. Just like a dance group, these small flying objects go through their own dance routine. They perform a pre-programmed ballet directed by sensors installed in the four corners of the theatre. 
A passion for the air
This new breed of robot artists are the brainchild of Raffaello D'Andrea, a 50-year-old professor of Dynamic Systems and Control Engineering at the Swiss Federal Institute of Technology (ETH) Zurich. He also has the nickname "master of drones", coined by the American magazine Wired. Raffaello D'Andrea is upfront about it: dancing, playing and making things fly, it's a veritable passion. His drones perform shows, play each other at table tennis, weave ropes in the sky, construct buildings and perform ballet with artists, human ones this time.
The drone trainer
Raffaello D'Andrea was born in the Friuli region of Italy and emigrated to Ontario at a young age. He was passionate about physics from childhood and put the laws of aerodynamics to the test by jumping from the roof of the family home with a parasol. He moved to the west coast of the US to attend the California Institute of Technology (Caltech), then he took up a faculty position in engineering at Cornell University in New York.
The Swiss success behind Amazon
You haven't heard of Kiva Systems? Nonetheless, it is behind Amazon's autonomous robotic logistics systems. In 2012, the American e-commerce giant paid USD 775 million for Kiva Systems' technology. Raffaello D'Andrea, a co-founder of Kiva Systems, is a robotics legend, but he is also an entrepreneur who seeks to break new ground with his drones. He founded Verity Studios in 2014,  while on sabbatical from his role as a professor at ETH Zurich. This up-and-coming start-up specialises in the design of autonomous drones. These 49-gram flying robots, which fit in the palm of your hand, can perform pre-programmed aerial group choreography routines (see video).
Breaking new ground
Drone technology was traditionally used by the armed forces for field reconnaissance. Raffaello D'Andrea wants to entertain. In 2014, Cirque du Soleil brought him on board for its Paramour show on Broadway. The challenge? To create a ballet of dancing lampshades swirling round the acrobats. He was then approached by the American basketball team the New York Knicks, then the heavy metal group Metallica(video) and Circus Knie, to name but a few. Verity Studios enabled autonomous drones to capture the events industry in under 4 years.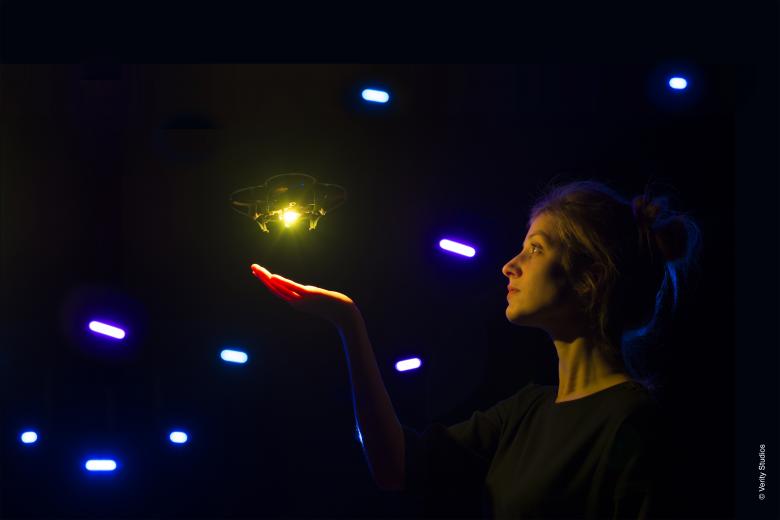 Switzerland, a pioneer of the drone industry
Since March 2018, the rapidly emerging Swiss drone industry has its own industry body. Drone Industry Association Switzerland's mission is to represent, defend and promote Swiss drone companies with an export focus. It also attracts capital and boosts exports. The Swiss ecosystem in the commercial drone sector – including Raffaello D'Andrea's artist drones – has twice as many companies as Israel, a country at the forefront of these technologies.
Switzerland's early successes in the nascent commercial drone market are partly due to Switzerland's pragmatic approach to regulation. Industry players have been involved in intensive discussions with the Federal Office of Civil Aviation (FOCA) and other stakeholders. There have also been meetings with the Federal Department of the Environment, Transport, Energy and Communications (DETEC). These meetings aim to establish a regulatory regime for a new category of aircraft evolving in new areas. This approach is attracting companies from Silicon Valley and serves as a model for the European Union.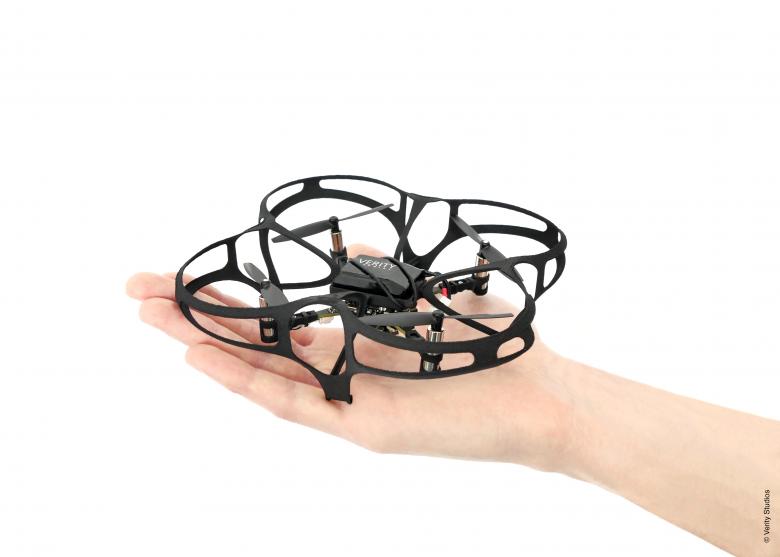 Switzerland's Drone Valley comes to Paris
That is how Switzerland's incipient Drone Valley has positioned the country at the forefront of a new industry. Drone Valley will be the star guest at the next VivaTech event. The Parisian rendezvous dedicated to start-ups and innovation will be held from 24-26 May 2018. As every year, it will distinguish innovators from all over the world, mainly Swiss ones this year, thanks in no small measure to Raffaello D'Andrea.
---