Switzerland's smart cities, a valuable export
Energy, mobility, architecture and business: thanks to technological innovations, the city of the future will be less polluted and more pleasant. In Switzerland, as in other parts of the world, the urban ecosystem is reinventing itself to improve the quality of life in the cities.
The world is becoming 'smart'. From Malmö to Lyon, from Amsterdam to Lausanne, a new 'smart cities' concept is emerging thanks to data collected by connected devices. The city of the future is an entire city, or a group of urban districts, designed in a comprehensive and integrated way with infrastructures and services based on information and communication technology and other innovative technologies. At a time when urban centres consume two thirds of the Earth's energy resources and are home to one-third of the world's population – two thirds in another 30 years – many projects are currently under way to adapt to this reality.
Switzerland is pursuing an innovative policy in this field. In 2012, the Swiss Federal Office of Energy launched a pilot project called Smart City Switzerland, which has brought together Swiss universities of applied sciences, universities, public administrations and companies to rethink our urban environment.  Over 60 projects are currently under way under the umbrella of Smart City Switzerland. Responding to an urgent challenge, the project is facilitating new scientific partnerships and boosting innovation in this area.
Swiss know-how is also attracting interest abroad. At the invitation of the Swiss Confederation, the Swiss start-ups Smixin and TreaTech presented their work in this field at the Smart Cities India 2017 exhibition in New Delhi from 11 to 12 May 2017. India, which is expected to have 500 million new city dwellers by 2050, is launching its first programme to create some 20 smart cities. Let's zoom in on four projects that have aroused a lot of interest in India.
Smart buildings in Fribourg
Minergie-certified buildings have so far proven less energy efficient than originally expected. The reason for this is simple: in actual practice, Minergie buildings are not used as their designers intended. The Smart Living Lab in Fribourg is therefore designing a building that adapts to the behaviour of its occupants rather than the other way round. Researchers also aim to achieve a better integration of renewable energy resources in buildings. This is already a reality at the convention centre of the Swiss Federal Institute of Technology Lausanne, whose west façade is composed of solar panels that shield the building from direct sunlight and produce electricity at the same time.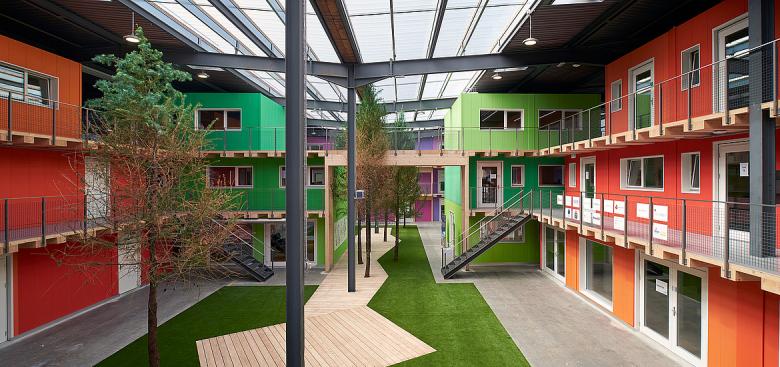 In the future, sophisticated building management systems will allow buildings to simultaneously consume and produce energy. Materials science is also part of the equation, specifically research on ventilation and insulation components to ensure optimum air quality, comfort and health. Because this research has economic and legal repercussions, the Smart Living Lab is also working together with various departments at the University of Fribourg. The School of Engineering and Architecture of Fribourg, for example, will examine how buildings can adapt to the needs of future societies.
Green architecture in Zurich
Smart building management systems are already a reality in Zurich. Since the autumn of 2015, interconnected heating, electricity and cooling systems controlled automatically by an intelligent management system have been installed in several buildings, including the Swisscom building. The result is a significant reduction in CO2 emissions, coupled with living spaces in greater harmony with the natural environment. Switzerland's economic capital is taking the smart city approach even further: construction of a new district in the south of Zurich – dubbed 'Green City' – is close to completion, with the first residents expected to move in by July 2017.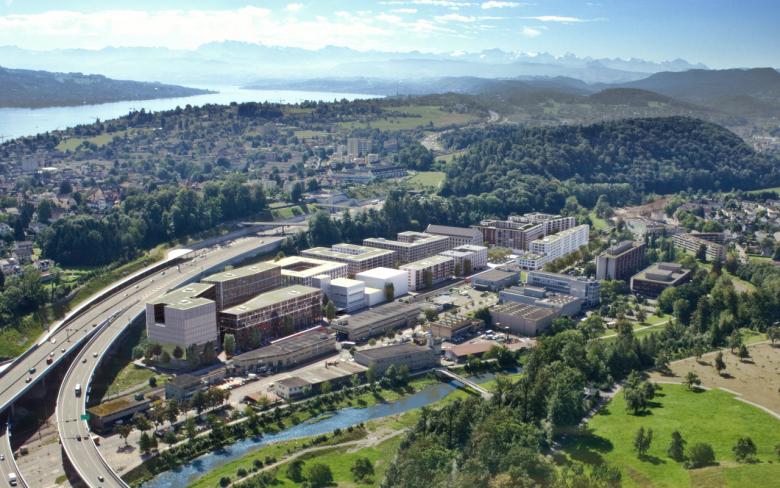 The project will be completed three years after the first shovel broke soil at the construction site on the old industrial zone of Sihl-Manegg. The new district covers eight hectares for 13 buildings, including eight residential buildings. Green City is the first city district certified as a 2,000-Watt site by the Energiestadt/Cité de l'Energie Society. Green City will obtain 100% of its supply of energy  from renewable energy sources and will produce 70% of its electricity within district boundaries through roof-mounted photovoltaic panels and other means. A smart grid will control the generation, distribution and storage of electricity. Surplus electricity will be used for electric vehicles or stored to meet future needs.
An innovative cooperation agreement has been concluded with the electric power plant of the City of Zurich to supply renewable energy for heating and cooling the entire district through a system of groundwater wells and geothermal probes. Another city in the German-speaking part of Switzerland, St Gallen, has a smart and interconnected city project for the district of Remishueb. With the support of the federal government, Winterthour has embarked on various projects involving the recycling of waste, mobility, green IT and the optimisation of operating processes.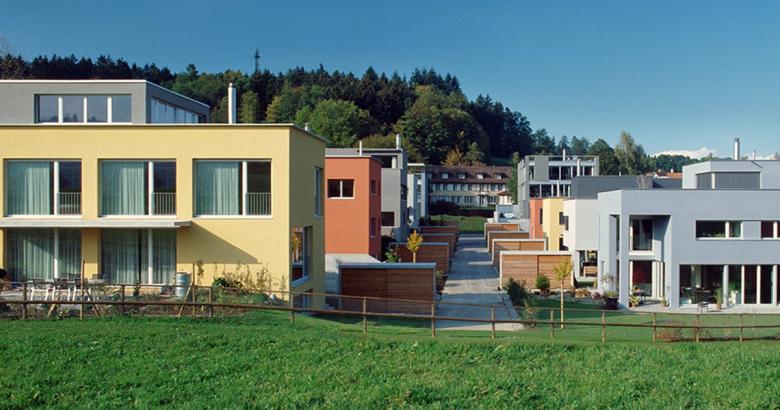 The green transformation of Lausanne
Every city interprets the smart city concept in its own way. But in order to become more ecological, sustainable and liveable all are interconnecting their infrastructures through digital technology. Publicly available data is giving rise to new services in the fields of transport, energy, security, health and leisure. The town of Pully east of Lausanne is collecting data from mobile phones to better understand the behavioural patterns of its inhabitants. With the support of Swisscom, it uses this data to optimise traffic in the town centre. This information is key to understanding how people experience public spaces, how they move about, what means of transport they use and how often they use them.
Lausanne, the capital of the canton of Vaud, is building two large eco-neighbourhoods in the north and south of the city which are expected to have nearly 20,000 residents by 2022. Like their counterpart in Zurich, the eco-neighbourhoods of Plaines-du-Loup in the north and of Près-de-Vidy in the south of Lausanne with be certified as 2,000-Watt sites. Residential and commercial buildings will comply with the latest energy and environmental standards during the construction phase and during their lifetime. Lausanne is also rethinking its entire transport and waste management policy.

Geneva, a connected city
The canton of Geneva is relying on the internet to improve the quality of life in public spaces. The 'Smart Canton' project harnesses the potential of new technologies to provide residents with durable infrastructures and a more pleasant living environment. To this end, sensors that interact with connected objects such as telephones and GPS devices are distributed throughout the city. The data collected by the sensors is analysed to improve the quality of certain services and equipment.
Two pilot projects are currently under way in the canton of Geneva. In the first project, in the commune of Carouge, sensors are used to provide motorists with real-time information about available parking spaces, allowing them to save valuable time. The second project, also in Carouge, aims to model road traffic noise in urban areas. Some 1,000 sensors are scheduled for deployment to assess the impact on noise levels of any changes in the urban environment including, for example, a lower speed limit, a new road surface or the construction of a new building. The pilot phase is expected to be completed this year.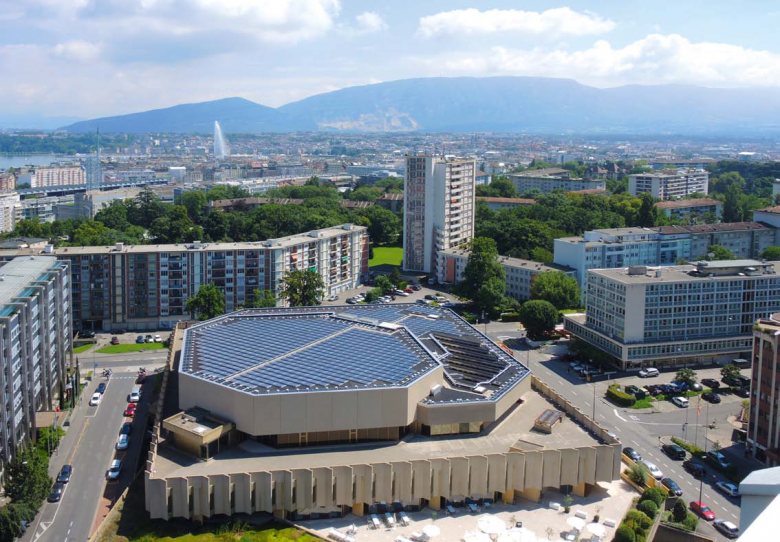 Implementing the smart city concept is a huge challenge. This green revolution involves not only the infrastructure necessary for the supply of water and energy, for transport, waste water management, waste disposal and telecommunications – all of which is highly complex – but also obliges cities and economic stakeholders to study the demands of society and the many expectations of the public, who want to live in attractive spaces designed on a human scale. Switzerland's ability to rise to all these challenges has made it a model for foreign cities. Moving the smart city concept forward requires a diversity of projects and stakeholders – stakeholders Switzerland has a unique ability to bring to the table.
Other recent stories from this category