Giving start-ups a chance
Published on July 4th, 2017
Who hasn't dreamed of bringing their ideas to life? This is the opportunity offered to 10 start-ups taking part in the Seedstars competition, which is happening this week at the Swiss Pavilion. The organization supports start-ups globally and gives a chance to young entrepreneurs to build an innovative business. What is their plan for Kazakhstan?
In line with its mission to place the spotlight on entrepreneurs from emerging markets, Seedstars World is travelling to more than 70 countries this year to identify the best seed-stage entrepreneurs and provide them with an opportunity to win up to USD 1 million and network with investors and mentors from around the world. The organization will hold two events in the frame of the EXPO 2017 in Astana.
The first one is a boot camp which will take place on the 5th of July 2017, in the swissnex Lab. During the boot camp, 10 selected start-ups will gather in the Lab and learn how to pitch their concept in an attractive way. All of this to prepare them for the big event on the 8th of July, which will be held at Fortebank headquarters in Astana.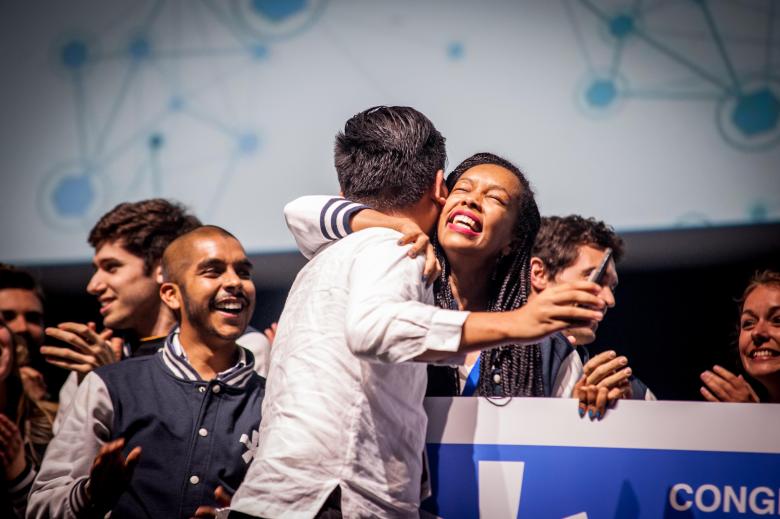 A ticket to Switzerland
During the competition, entrepreneurs will have to present their concept in a few words. The winners will have the opportunity to compete at the Seedstars Summit, which takes place in Switzerland, every year. The organizers expect at least 200 attendees.
The companies selected to pitch at the Seedstars Astana event are less than 2 years old, have raised less than USD 500,000 in funding and have built a minimum viable product, ideally with existing traction. The Seedstars World team adds one additional criterion:  the startup's regional and global scalability. The start-ups that will compete in Astana range from a tour guide operator, to an anonymous social network for future and current wives, to a smart LED lightning system.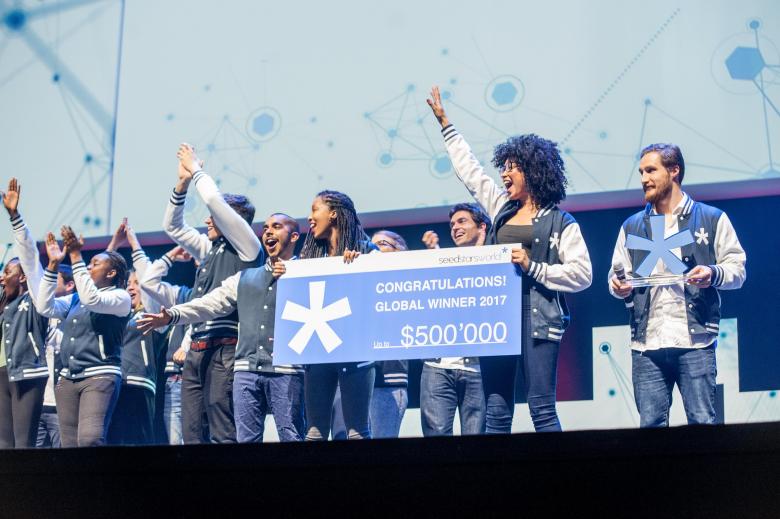 Seedstars: a springboard and a bridge
The motto of Seedstars is a Mexican proverb: "They tried to bury us, they didn't know we were seeds." In a few words, Seedstars World is a group of companies, whose goal is to impact people's lives in emerging markets through technology and entrepreneurship.
It connects stakeholders within these ecosystems, builds companies from scratch with public and private partners and invests in high growth startups.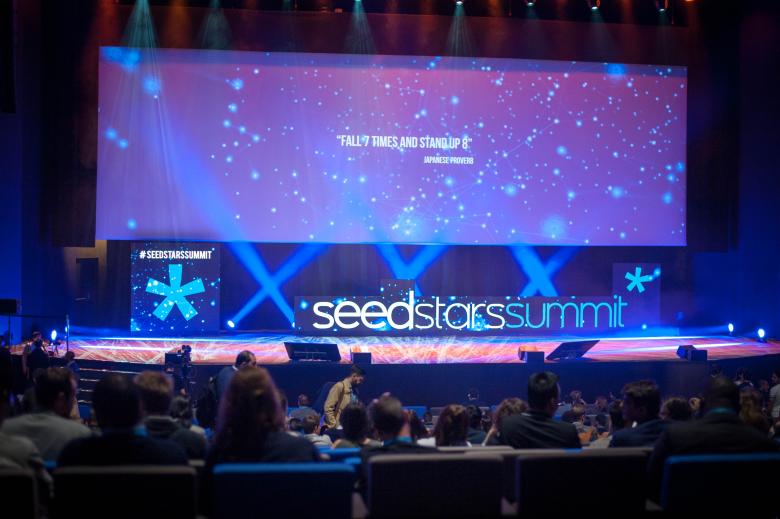 Kazakhstan, a dynamic country
This is the second time Seedstars organizes an event in Kazakhstan's capital city: "Our excitement level and expectations are high" admits explains Katarina Szulenyiova, COO at Seedstars World. "We have heard so much about the bustling startup ecosystem in Kazakhstan and we are now here to witness the reality" she adds. "We are impressed by what we have seen in the continent so far and cannot wait to add startups from Kazakhstan on our map."
In order to provide local entrepreneurs with this opportunity and aiming to deliver the best possible event, Seedstars World is closely working with MOST Business Incubator, who is representing the initiative throughout the year.
"Since last year, Seesdstars has proven to be one of the strongest partners with whom we can enter the world market. Moreover, a Kazakhstani startup took part in the competition and found partners for the further development of their project. We are happy that Seedstars helps to develop local ecosystem and shares best practices. Our goal is to strengthen Kazakhstan's potential in the global market in cooperation with Seedstars.", - explains Pavel Koktyshev, Co-founder & CEO at MOST Business Incubator.
In other words, Seedstars is a both a springboard and a bridge for entrepreneurs and start-ups. It exhorts them to focus on their creativity and to put what makes their company special.