Let's Play: Picture of a creative Switzerland
Published on August 19th, 2016
How to capture the essence of all that is creative in a country such as Switzerland? How to illustrate its cultural diversity? These are questions that artistic director Christiane Nill has asked herself. LET'S PLAY, a novel game which she devised and then elaborated with the photographer Lionel Henriod, constitutes an answer of sorts.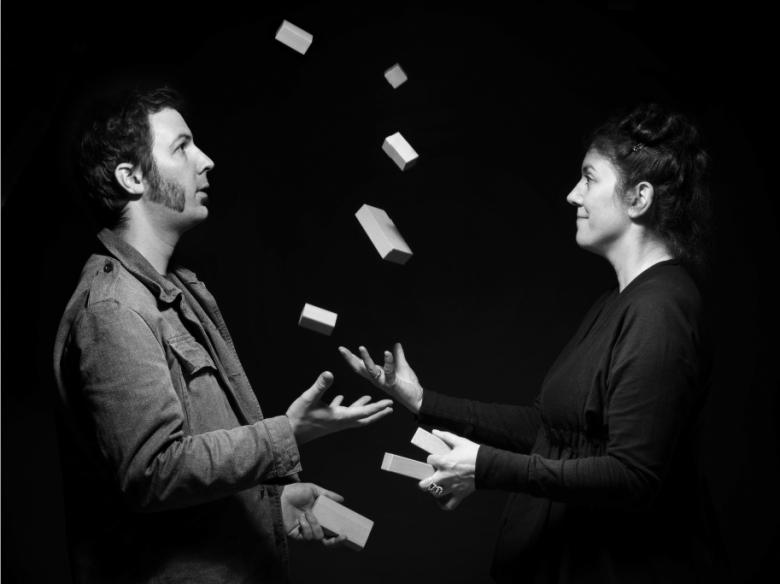 100 Swiss designers, architects and artists have been called upon to construct something out of old-fashioned wooden building blocks, constrained only by a few simple rules.
Over five years, Christiane and Lionel have taken LET'S PLAY to every corner of Switzerland. The selection of the players was subjective and based on a desire to reflect the various creative tendencies and currents present in every region of the country. Some of these players are established international figures; others are just beginning their careers.

Prior to a player's arrival and while Lionel is setting up the mobile studio, Christiane carefully arranges the 270 blocks on a table and then covers them with a black sheet. This mise-en-place once completed, the player is ushered in to be photographed against a white backdrop. The sheet is then removed and the blocks are revealed. The game can now begin.
Each player has just thirty minutes to design and build a structure. Players can use some or all of the available pieces, but they must also incorporate three blocks chosen by the player who precedes them – though they can hide these within their structure if they wish. These three pieces constitute a sort of relay baton linking the players to each other, while also providing them with a stimulus as a point of departure. The playing surface on which they build their constructions  is a rectangle. Once completed, their creation is photographed and then placed alongside their portrait to form a diptych.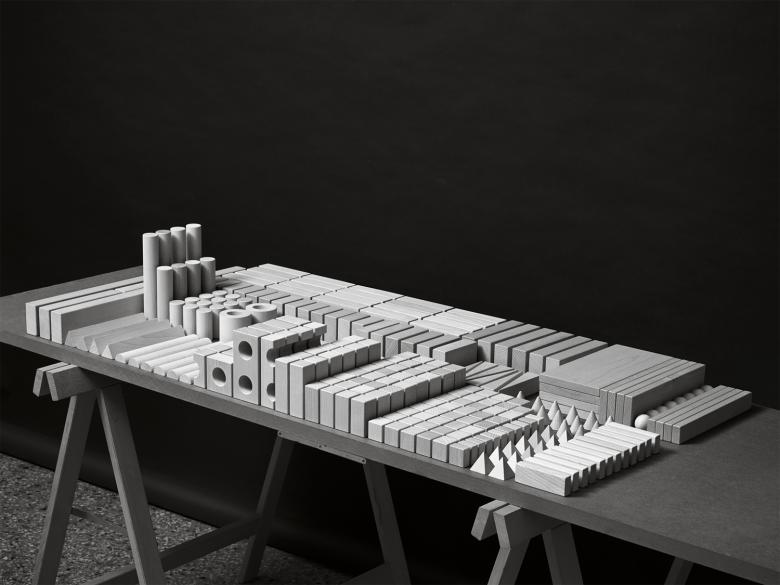 The game's wooden blocks are more than merely incidental; they are among the very oldest known play items and as such are richly evocative of childhood for all of us.
LET'S PLAY can be looked upon as an invitation to 100 guests, but it can also awaken the dormant creativity within each and every one of us.
BOOK LET'S PLAY
concept & art direction / Christiane Nill
photography / Lionel Henriod 
Text / Michel Thévoz
biographies of players / Susanna Koeberle
graphic design / Atelier Cocchi
editors / Till Schaap Edition-Genoud & Visarte Vaud
prepress & print / Genoud SA
pages / 288
SUBSCRIPTION OF BOOK
Until 10.9.2016 you can pre-order the LET'S PLAY book at a special rate of 45.- CHF (later 65.- CHF).
EXHIBITION LET'S PLAY AT FESTIVAL IMAGES VEVEY 2016
The entire project LET'S PLAY is presented for the first time at Festival Images Vevey. The exhibition will open on September 10th until  October 2nd at the  Swiss museum of games , Rue du Château 11, 1814 La Tour-de-Peilz.
VERNISSAGE (LET'S PLAY BOOK AND
EXHIBITION

)

September 17 th, 2016  from 6pm.