Sarah Marquis, always on the move
Books, lectures, and of course expeditions: Swiss explorer Sarah Marquis never stops. We caught up with her before she hit the road again.
How do you picture an explorer? This one is elegantly dressed in a blue jacket, her hair a mass of wavy locks. She greets you with an enthusiastic kiss on both cheeks. It's hard to imagine her slogging over kilometres of hostile terrain with a few dozen kilos on her back. When she savours her orange juice, you can't help but think that she has sometimes had to crunch insects to assuage her hunger and dig desperately in the sand in search of a trickle of water. The 45-year-old Swiss explorer was named Adventurer of the Year 2014 by the prestigious National Geographic Society. And with good reason.
Sarah Marquis has been walking for 25 years, with the unconditional support of her family and friends: "My mum is my biggest fan," she smiles. If you put all her journeys together they would stretch right around the globe, and the wilder the terrain the better. In 2002–2003, she covered 14,000 kilometres in the Australian outback, an adventure she recounts in her book The Desert Hiker (2004*). She crossed the Andes from Chile to Machu Picchu in 2006. In 2010, she made a three year trip from Siberia via Mongolia and Thailand, where she boarded a ship for Australia (Wild by Nature*). And in 2015, she spent three months surviving in the outback of Western Australia (Instincts*).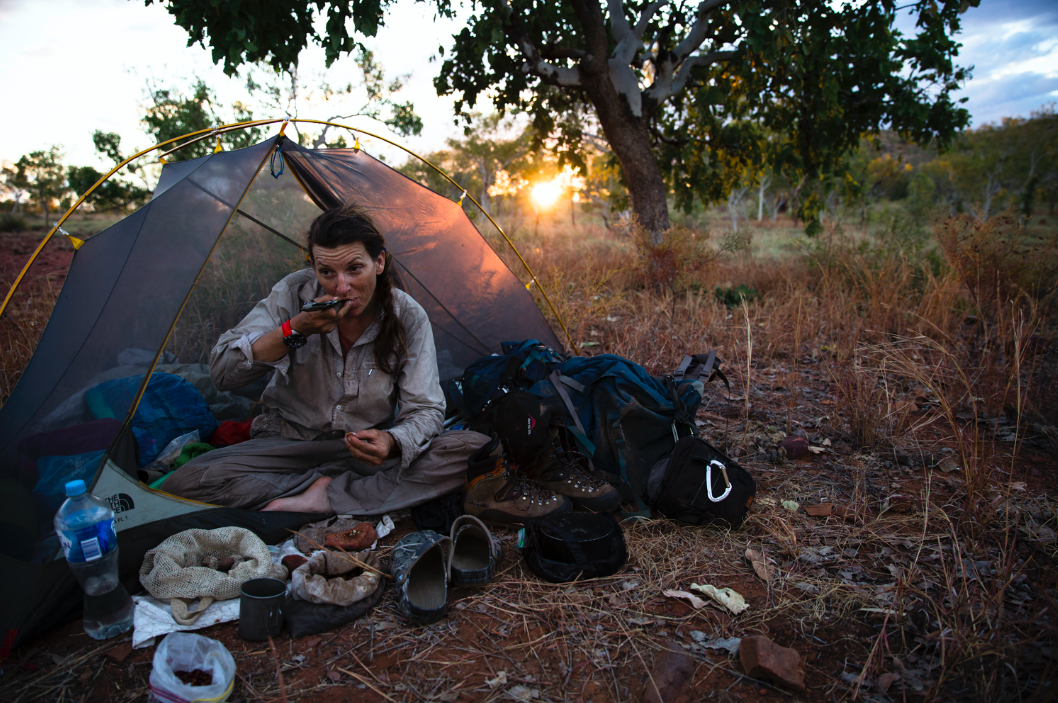 When she was starting out, she worked for the Swiss Federal Railways (SBB) and lived in a tiny flat in Lausanne, saving every penny. Now each of her expeditions has to be presented to the National Geographic Society in Washington DC. When not in 'explorer' mode, she gives talks around the world on topics such as nutrition and hiking. Nowadays, with a team to keep her supplies stocked and a mass of followers keeping up with her exploits on social media, she leads a small business. She also has a number of Swiss sponsors. "They all helped me get where I am today."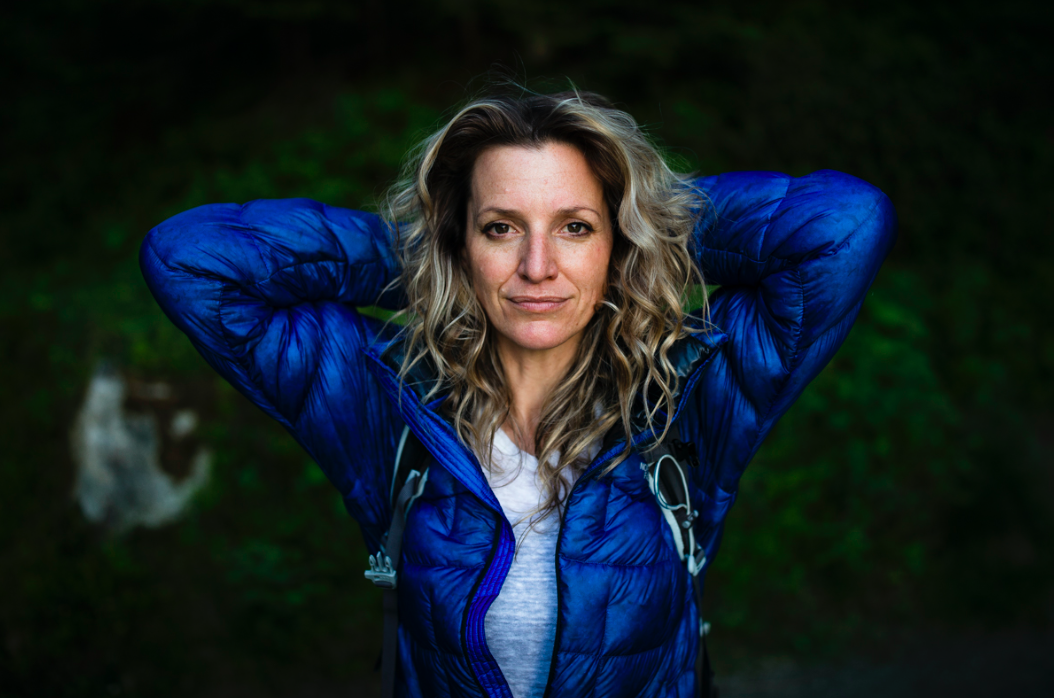 What drives her? "I've always been wild," she grins. Marquis grew up in the countryside, in the village of Montsevelier, in the Jura region of Switzerland, where she would disappear for hours exploring the countryside. "Climbing trees, checking out animals and creepy crawlies, it all shaped the person I am today." As tough as her boots, she never loses sight of her goals. "I followed my dreams. If they say no, I go for it even more!" Does she know she is out of the ordinary? That people look up to her? She says that's not how she sees herself. But she does know she's got something to say. The more time goes on, the more responsibility she feels. As she puts it: invested with a 'mission'. "I'm a bridge between nature and humankind," she says.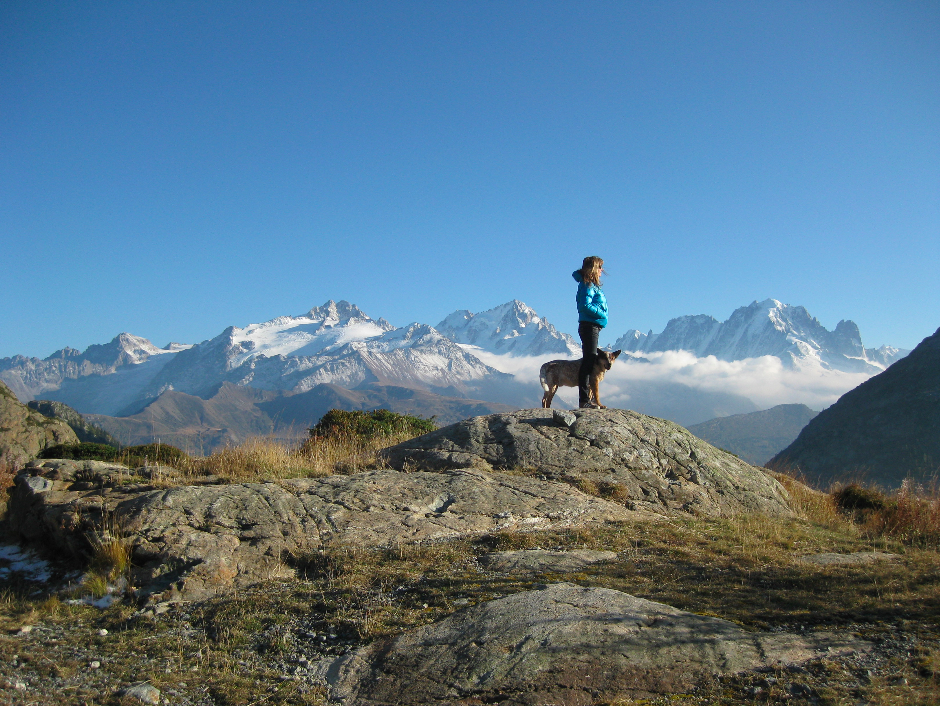 That mission is to "restore the lost connection with nature before it's too late." Her latest book, La nature dans ma vie* [Nature in my Life], is with the times: a colourful, Instagram-style medley of advice (yoga positions, unusual tips: why knee-socks and condoms can be useful on a survival trip), recipes – including her infamous 'hulk juice', ginger and cucumber – and inspirational quotes. But ecology is more than a lifestyle choice for Marquis – it is a matter of "urgency" and "obvious necessity". In the remote corner of the canton of Valais where she lays down her backpack between expeditions, she sorts her rubbish, makes compost, drives on natural gas and terrifies the supermarket staff with rants about imported vegetables. She would like to see "the Swiss take the initiative before the government tells us what to do. We don't think our voices will be enough. But one person speaking out is enough to trigger a butterfly effect!" That mischievous smile lights up her face again.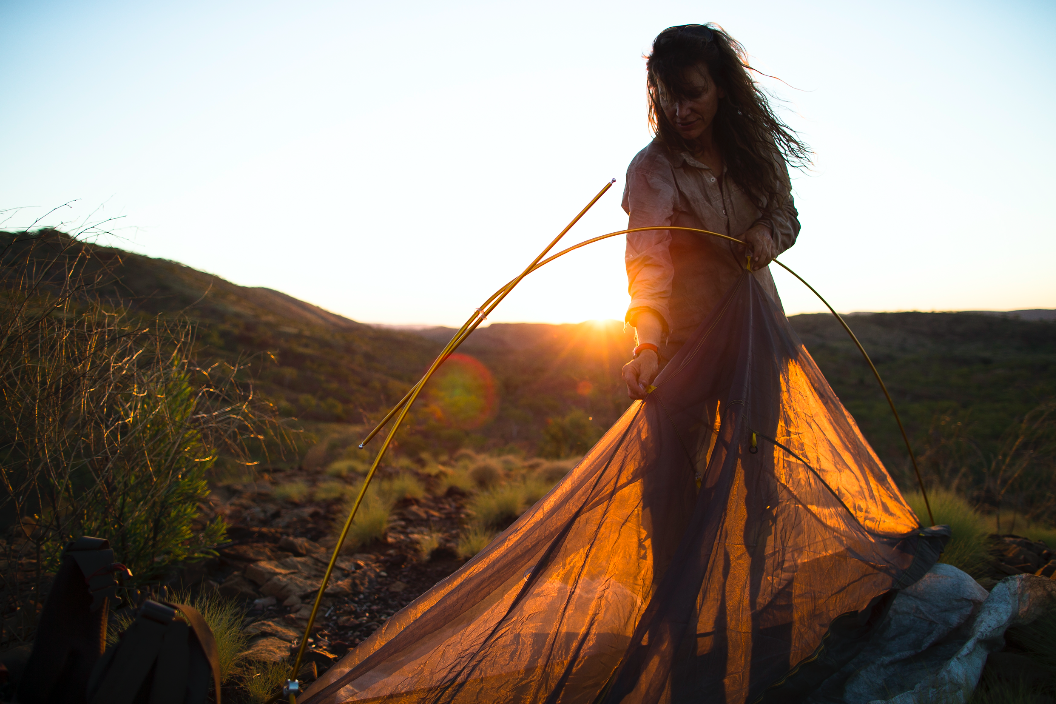 Will she be leaving again? Of course! In December 2017 she's off for the rainforests of Tasmania, with food for 10 days to last until supplies arrive (a month later). "An incredibly wild landscape with unpredictable terrain," she says eagerly. And she'll be returning to Australia, even though she still has a "bucket list" of places to explore (Madagascar, Socotra Island in Yemen, Africa…for starters). In Australia, she will share her observations on fauna and flora with the Commonwealth Scientific and Industrial Research Organisation (CSIRO)*. Isn't her body starting to protest as the years go by? "Recovery takes longer, yes. But otherwise, I've always been careful to lead a healthy lifestyle. You are what you put into your body. It's this discipline that sets you free. Life is so short, you have to use every minute intelligently!"
How does she explain people's fascination with her? "Explorers face the unknown. We all dream of escaping from our little bubble. People have always felt the call of the wild and at the same time we are afraid of the wilderness. It's a shame." And is she ever afraid herself? "Fear is part of my daily life, it's a friend, it keeps me safe." Ever felt like packing it in?" Never. It's not worth spending an ounce of energy on it." Ok, we get it! Have a safe trip!
Other recent stories from this category