The Swiss National Park – nature at its purest
In April 2021, the Swiss National Park became the first Swiss site to be included on the Green List of the International Union for Conservation of Nature (IUCN). This special distinction is already inspiring other parks in Switzerland and in neighbouring regions.
The Swiss National Park looks like paradise, with flora and fauna flourishing freely, far beyond the reach of humankind. It is also the largest nature reserve in Switzerland,  where you can see red deer, lynx or eagles and admire the edelweiss. Visitors are welcome but are bound by strict rules: do not stray from the marked trails, do not pick anything and do not kill any animals or cut down any trees – just let nature take care of itself. The Swiss National Park is located in the canton of Graubünden, spread across the four communes of Zernez, S-chanf, Scuol and Val Müstair and covering an area of 170 km2 at an altitude of 1,400 to 3,174 metres. Established in 1914, it is the oldest national park in the Alps and indeed the oldest in central Europe. As of April 2021, the site is listed on the IUCN's Green List of Protected and Conserved Areas and is formally recognised as one of the 59 best managed sites in the world. 
Special distinction 
To be included on the IUCN's Green List, the park started the process for its candidacy in 2019.  "Each nomination is voluntary and sites interested in joining our list must meet four key components of our standards: be well managed, have a design and planning process that is based on sound scientific principles, operate with effective management and have positive impacts as a result of their conservation," says Deviah Aiama, community manager of the IUCN's Green List. "The IUCN Green List has existed since 2014 and it takes five years to validate a site. During this time, checks are made to determine whether the status is renewable. Our role as an international NGO is to provide tools to value and conserve nature, foster equitable governance and demonstrate that these protected areas are key spaces for sustainable development." Within this list, the Swiss National Park is classified as category 1a, a category that recognises nature reserves only. Hans Lozza, naturalist and head of communication at the Swiss National Park, says:
This is a major honour – a great success that rewards the work accomplished over the last 100 years and an incentive to take it further.
The park in the canton of Graubünden is the first Swiss site to be included in the Green List. At the global level, 59 sites in 16 countries have so far been classified.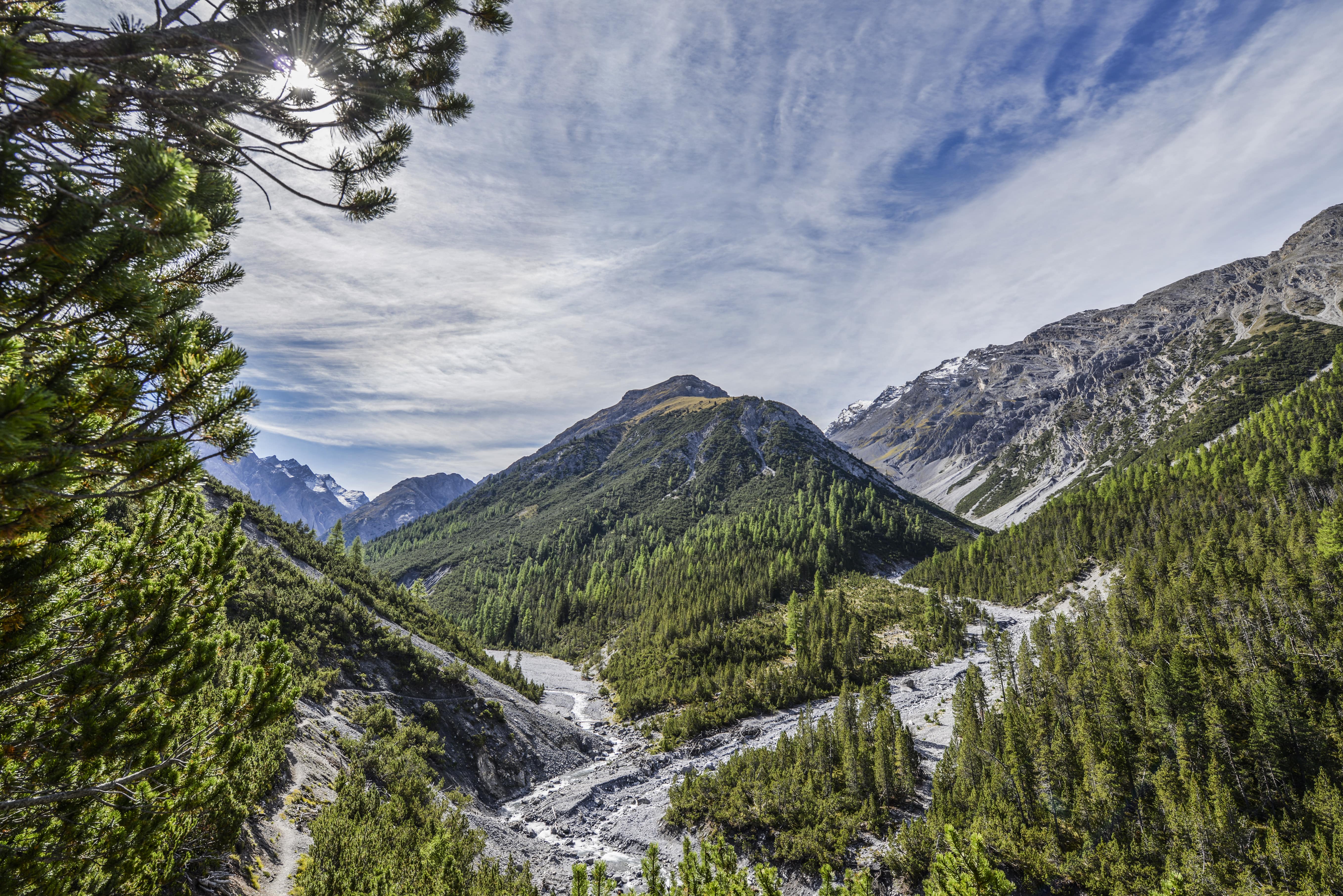 Respect for and protection of nature in its purest form
The Swiss National Park has 45 employees, including biologists and eight wardens. "It is sometimes difficult for people to understand that we are letting nature take its course in the park," says Lozza. "We do research, we communicate and present the results of our studies. The guards are present on the trails to provide information to visitors and remind them of the rules. Apart from that, the fauna and flora evolve without any intervention from humans – our goal being to protect nature in its pure state." This principle of non-intervention in the park allows us to observe increasingly rare phenomena, as a study on butterflies shows. "We have been able to observe that many butterfly species now live 400 metres higher than they did a hundred years ago," says Lozza. "Thirty-six types of mammal are currently listed in the park. Some were born here, while others have returned, such as the bearded vulture and the bear. In 1904, the last bear in Switzerland was killed on this same territory, before the park existed. In 2005, bears returned to our site on their own. Since then, 21 of them have taken up residence here," says Lozza.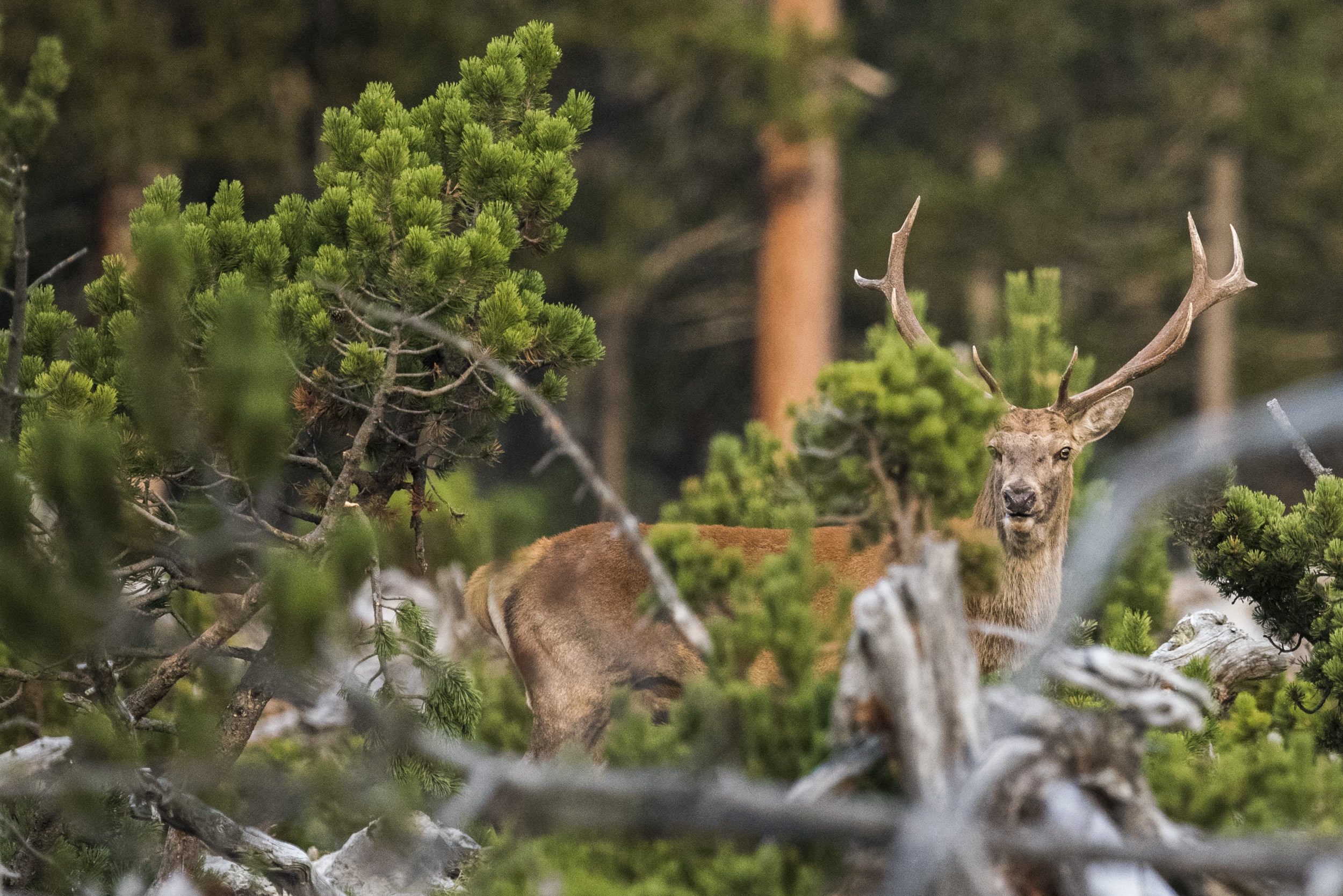 A model worth emulating
The Swiss National Park is funded primarily by the federal government. It receives CHF 3.4 million per year for the management and maintenance of the park, research, reception and information. In 2020, it attracted 150,000 visitors. "Exploring the park is a worthwhile personal experience. More than 300 excursions are organised here every year. We also have a strong link with the education sector, with many Swiss schoolchildren spending a week in the Engadine at some point in their schooling. Those who come here as children remember it well and many of them come back as adults," says Lozza. Simone Remund, a scientific officer at the Federal Office for the Environment who is responsible for parks of national importance, says:
Inclusion on the Green List is a sign of recognition for the whole of Switzerland. Being the first site to be included in a world standard makes the Swiss National Park a model. 
Switzerland has one national park, 16 regional natural parks and two peri-urban parks. "We have regular contact with other parks in the country as well as the Alpine parks. Since we joined the IUCN, other protected areas nearby have come to consult us and these exchanges are very important to us," says Lozza. With 500 applications pending in 50 countries around the world, interest in joining the Green List is growing. "In Switzerland, three sites have expressed interest in taking part in the process to join our Green List," says Deviah Aiama. A strong, encouraging signal indeed for the protection and conservation of our stunning natural heritage.