Switzerland: a yellow-signposted hiker's paradise
Switzerland's hiking trails are marked out by a network of more than 50,000 yellow signs. Protected by the Federal Constitution and maintained by an army of volunteers, they have become an emblem of the country's love affair with hiking.
Switzerland's yellow signs may well be the object that sums it up best: the history of these waymarkers reflects the country's attachment the mountains, the subtle workings of direct democracy, and a certain fondness for a job well done. 
1930: The story begins 
It all started like a fairy tale, one fine day in 1930. Jakob Ess, a teacher from Zurich, had taken his pupils on a trip to the Klausen Pass, which connects the central Swiss cantons of Uri and Glarus at 2,000 metres in altitude. But the picturesque hike turned into something of an ordeal, as one vehicle after another perilously skimmed past the children and left a trail of exhaust fumes in its wake. Disgusted by the experience, Jakob Ess dreamed of creating a network of safe hiking routes well away from the roads.
Four years later, Ess put his ideas into practice and founded the Swiss Federation for Hiking Tourism, now Suisse Rando (link in French). His idea was for a unified system of waymarkers composed of yellow signs marked with black text. Though it was initially mocked, the concept proved brilliant, and was met with dazzling success: cantonal chapters were soon set up throughout the country. Aside from a hiatus in the Second World War, when the army had the signage removed for fear it might guide potential invaders, the colour yellow has been a firm fixture on hiking trails throughout Switzerland ever since.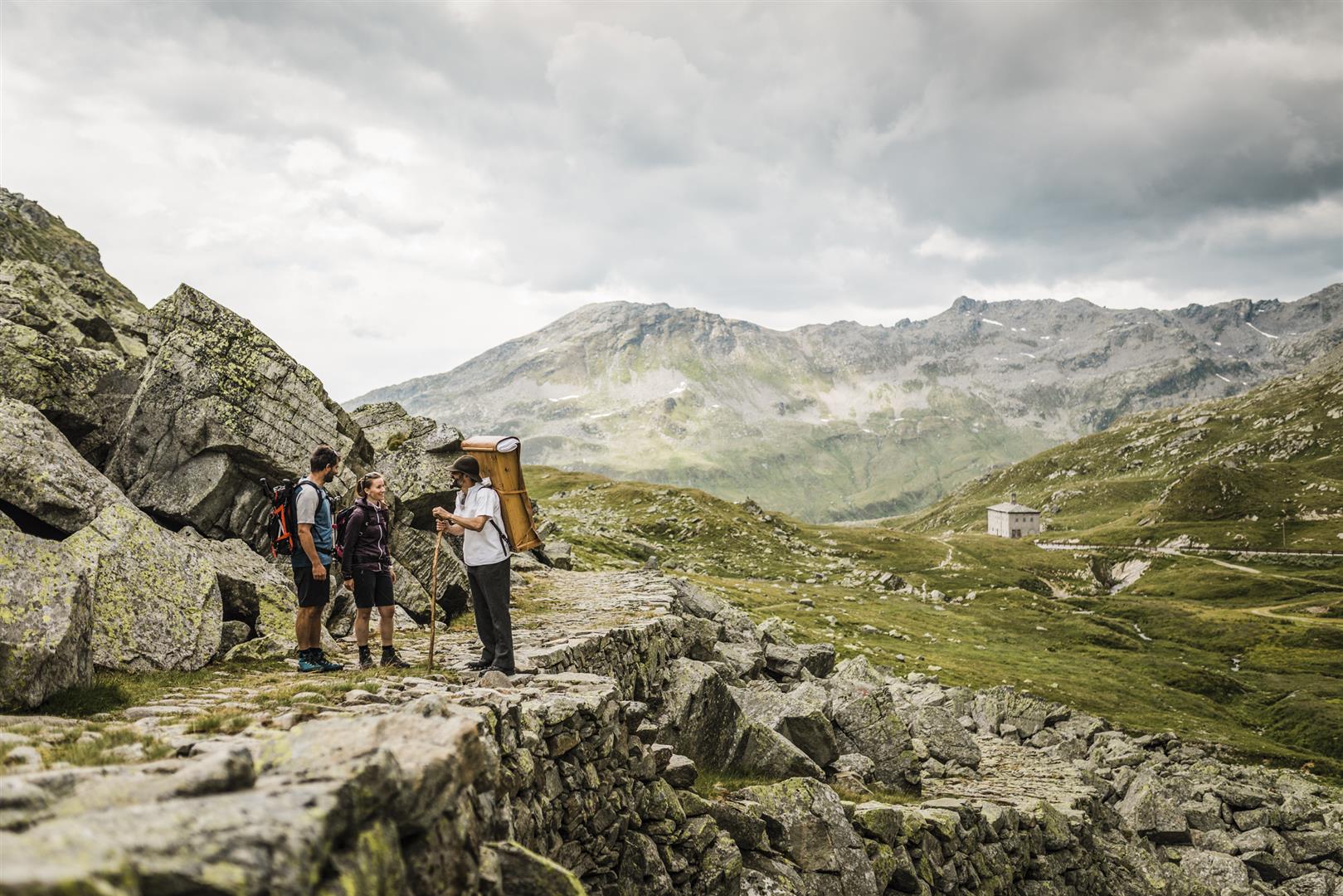 More than 65,000 kilometres of trails
Almost 90 years later, the figures are impressive: around 50,000 signs mark out more than 65,000 kilometres of hiking trails, covering the equivalent of one and a half trips around the earth. With an average of 1.9 kilometres of trail per square kilometre, the density of this network is truly unrivalled.
While hiking obviously isn't unique to Switzerland, the country has done more than any other to preserve the infrastructure of its hiking trails – even going so far as to enshrine them in the Swiss Constitution
explains Adèle Thorens, a Green Party politician who represents Vaud in the Council of States and is also president of Suisse Rando.
"In the 1970s, the success of the automobile gave rise to fears that the developing road network might affect the hiking trails," Thorens says. A popular vote to protect the trails followed in February 1979 and passed by a comfortable margin.
The introduction of the Federal Act on Footpaths and Hiking Trails in October 1985 reinforced these efforts at the legal level. The Act made the cantons responsible for managing the network; this task was delegated to the various sections of Suisse Rando, and in some cases to the communes.
"You can think of it as a public-private partnership," Thorens explains. Although we are an umbrella organisation for professionals, the signage is mostly maintained by a group of 1,500 volunteers."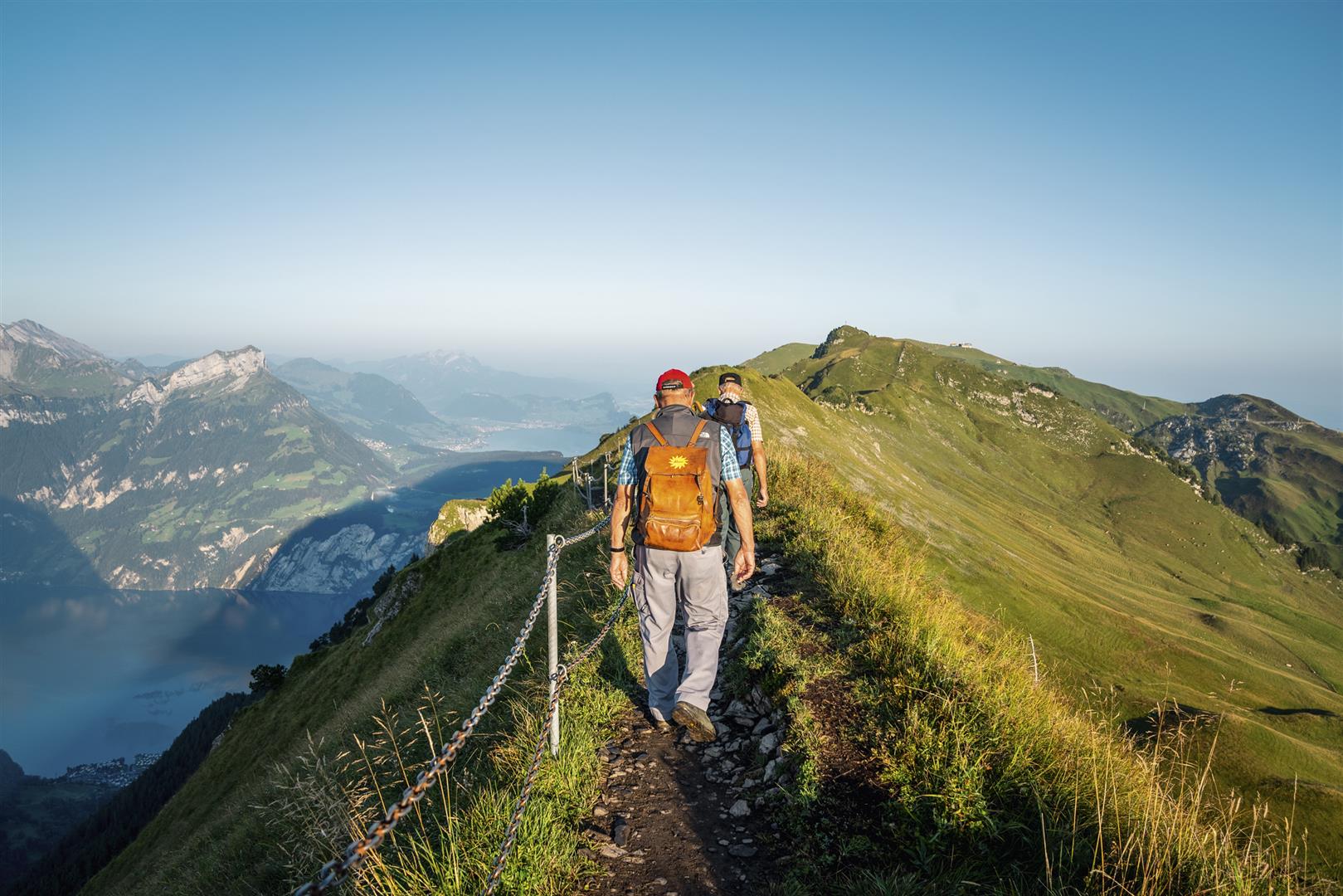 A culture of permanent upkeep
Sports historian Grégory Quin says this delegation to the cantons is one of the keys to the system's success: "Each canton has its say on how its local hiking trails are run and is entitled to membership in a committee – which makes them feel valued." Mr Quin, who is a researcher at the University of Lausanne, believes the considerable care Switzerland puts into maintaining its hiking trails says a lot about the country, its culture of continuously maintaining its infrastructure and its need for safety: "Thanks to these yellow signs, even in the depths of nature you'll always know where you are." But all this maintenance has a price: around CHF 50 million per year, or CHF 800 per kilometre.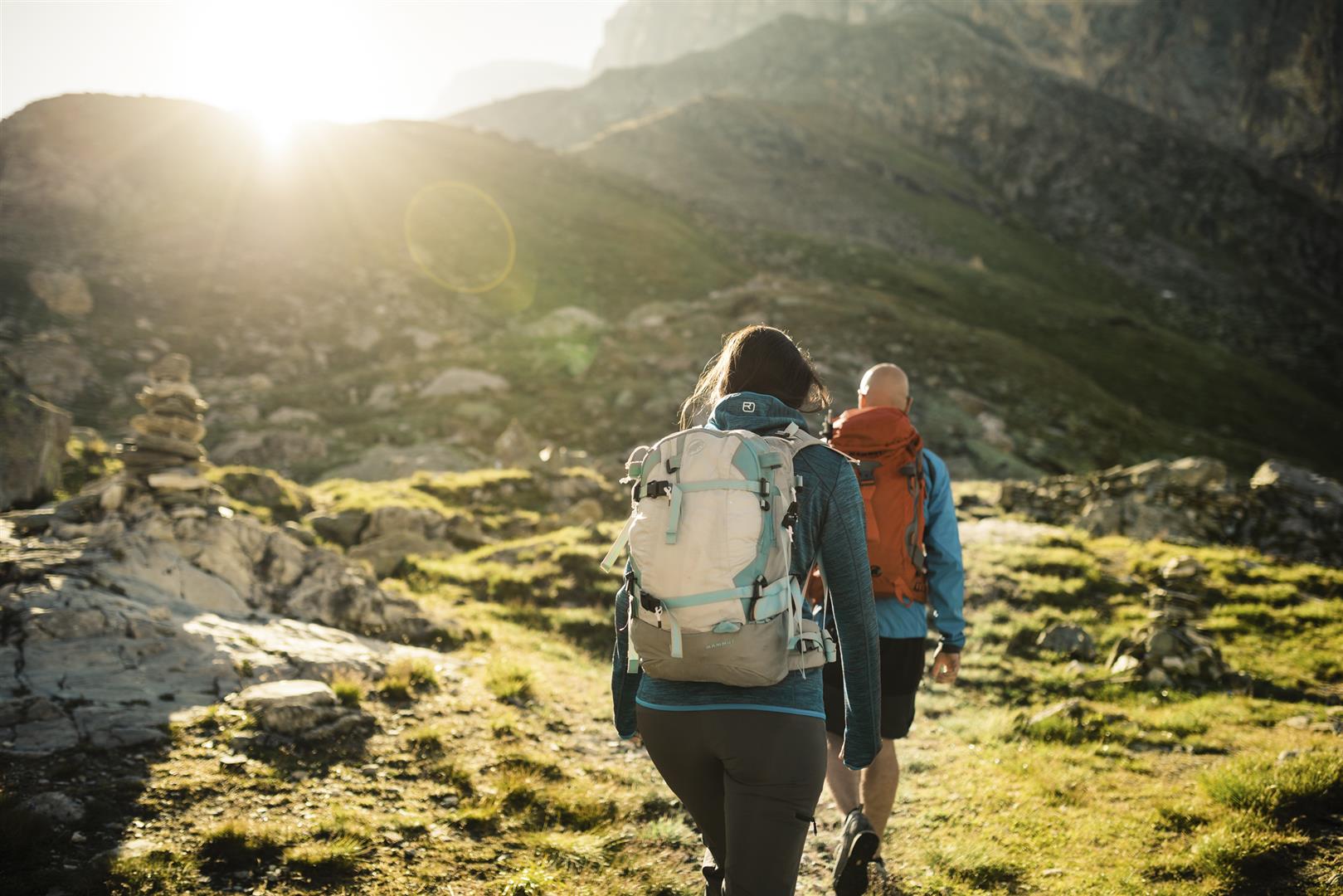 Hiking: a cherished Swiss pastime
Switzerland's network of hiking trails is in excellent condition: it is easy to access and the signage provides information about how long the route will take (based on an average speed of 4.2 km/h). This goes some way to explaining why hiking is the country's most popular sporting and recreational activity: Switzerland's 2.7 million hikers – some 44% of the population – make an average of 20 excursions per year.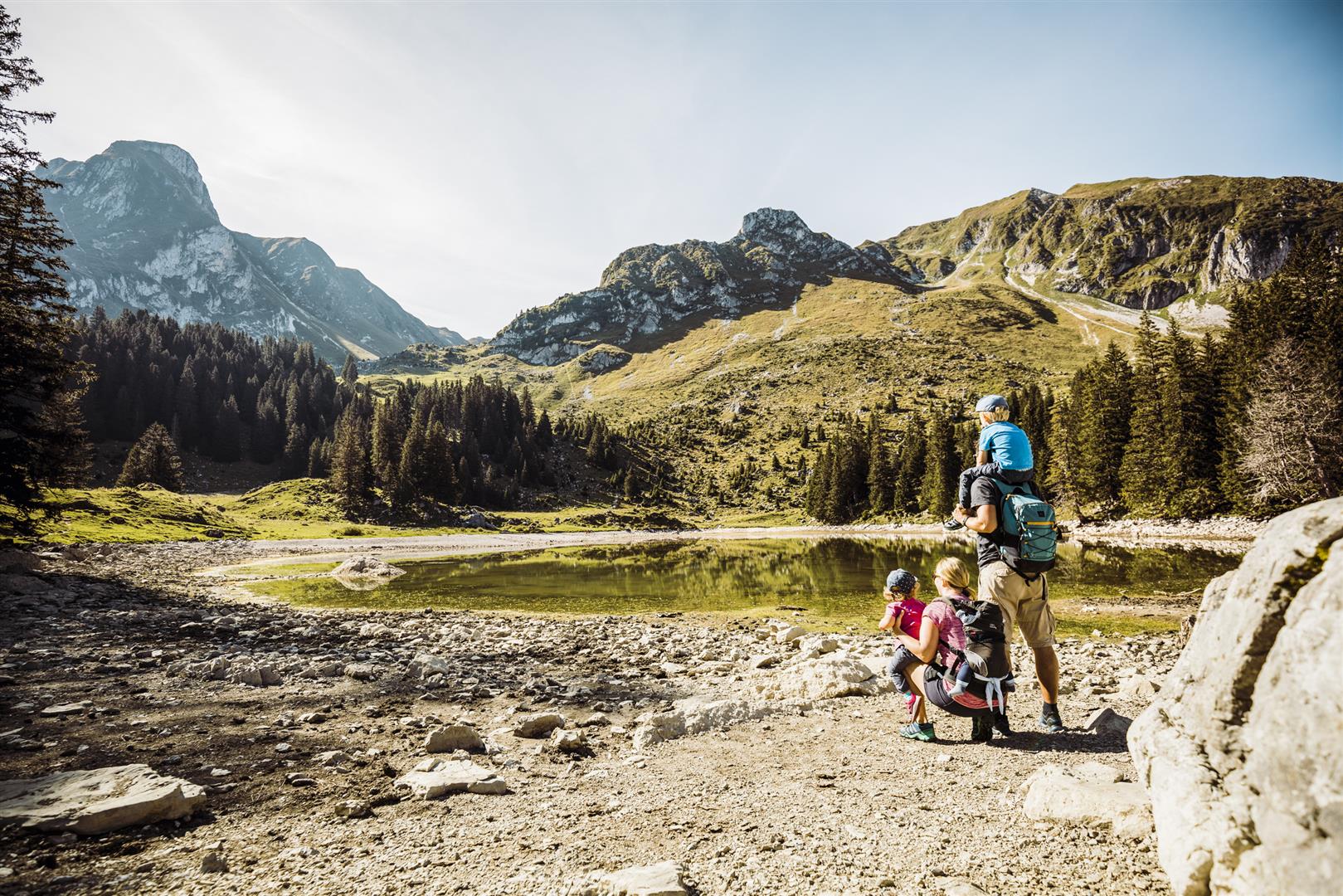 La vie en jaune
The popularity of hiking continues to grow. "For several years now, I've been meeting more and more hikers," explains Pascal Bourquin, a journalist based in the canton of Jura. "Hiking is truly flourishing – and the COVID-19 pandemic has only strengthened this trend." Bourquin is one of the people who knows these trails best. He has also set himself a challenge entitled 'La Vie en Jaune', which involves hiking the entirety of the country's 65,000 km of trails (Bourquin has hiked around 17,920 km so far – 27.1% of the challenge).
These marked trails are a gem: an exceptional tool and an incredible playground.
However, Bourquin goes on to explain that more than 90% of people congregate on only 10% of the trails. "Everyone wants to spend the afternoon on the Chasseral, for example. It's truly a luxury to maintain the entire network – some sections of which are scarcely used." Bourquin believes there needs to be a change in focus: "There are more than just the classic hikes with breathtaking panoramic views of the lakes and mountains. You can also find joy in hiking in the valley or discovering the changing landscapes along the edge of a forest. More than anything else, hiking is a form of art."
Article by Yan Pauchard, originally published in Le Temps, 28 July 2020