Swiss design: nine objects that have acquired cult status
Le Corbusier, Jürg Bally, Kurt Tuth, Christophe Guberan, Nicolas Le Moigne, Adrien Rovero, Atelier Oï and Big-Game are among hundreds of designers who have elevated Swiss design to international significance. Swiss designers past and present express and cultivate a unique identity based on minimalism, quality, functionality and innovation. Here's a look at nine fascinating and indispensable objects.
The Landi chair, which inspired Charles and Ray Eames
The Landi Chair, created by Swiss designer Hans Coray, was the official chair of the 1939 Swiss National Exhibition (referred to locally as the "Landi"). Elegantly simple, sturdy and technically innovative, this chair became a 20th century classic that inspired generations of designers. Charles and Ray Eames had several of them in their home in California. They were inspired by the three-dimensional moulded shell to come up with the Eames chair, which they made out of fibreglass, in the 1950s. Despite his chair's success, Coray made no profit from it because he failed to patent it.
Mondaine, the official Swiss railway clock
Mondaine is an industrial design classic – simple and functional. This clock is used in all Swiss train stations and has also found its way to other countries. It was created in 1944 by train employee Hans Hilfiker and is based on a clever mechanism that allows stationmasters across the country to synchronise their tasks and ensure the trains run on time. Mondaine has held the production licence since 1986 and now produces a watch version, which is on display at the Museum of Modern Art (MoMA) in New York.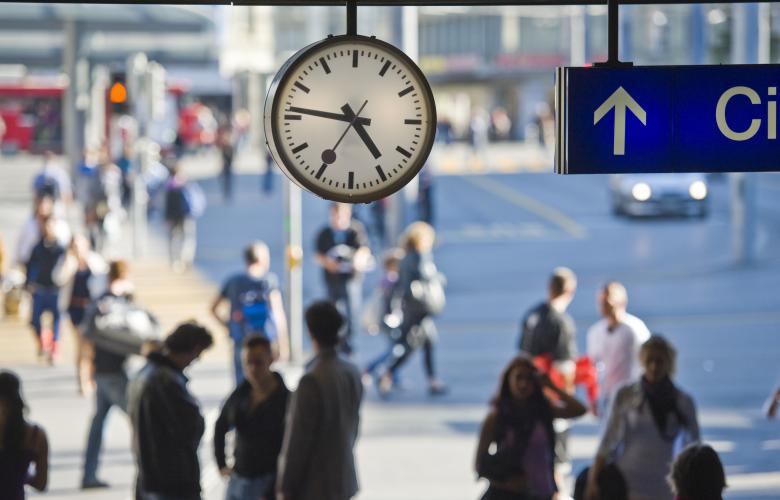 The Rex peeler is small but sturdy!
The Rex peeler revolutionised the culinary world when it hit the shelves in Zurich in 1947. This nifty kitchen gadget was the brainchild of Alfred Neweczerzal, who came up with it in his garage. The simple design and ergonomic form made it an instant classic, and it has changed little since it first came out. More than 50 million of them have been sold around the world. The Rex peeler is certainly one of the lightest (20 grams) and least expensive (CHF 1.80) design objects in history. It has been displayed in a number of international exhibitions, including at the Galeries Nationales du Grand Palais in Paris and the MoMA in New York.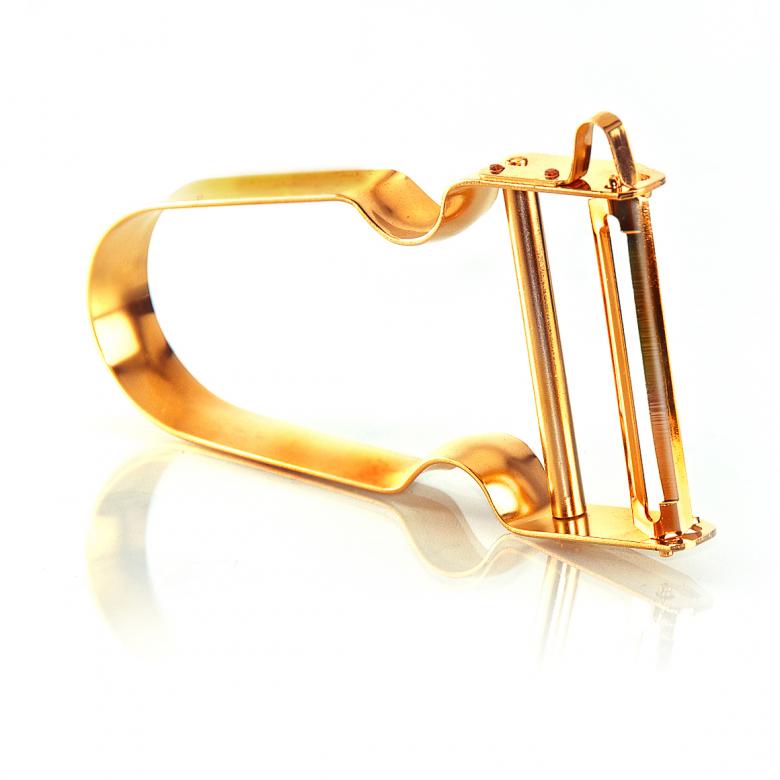 The ribbon chair: a symbol of Swiss technological innovation
The outdoor "Loop" chair was created by a company called Eternit in 1954. Back then, Willy Guhl was one of the first designers in Europe to use fibre cement (Eternit) to make furniture. This material is easy to produce and weather-resistant. The chair quickly earned iconic status thanks to its structural simplicity and low-cost production process. It also earned its creators the Swiss "Die Gute Form" design award in 1955. But the chair nearly met an early demise because it contained 10% asbestos. The MoMA in New York even pulled it from its collection. Eternit stopped making the chair in 1980, but production resumed in 1999, without the asbestos.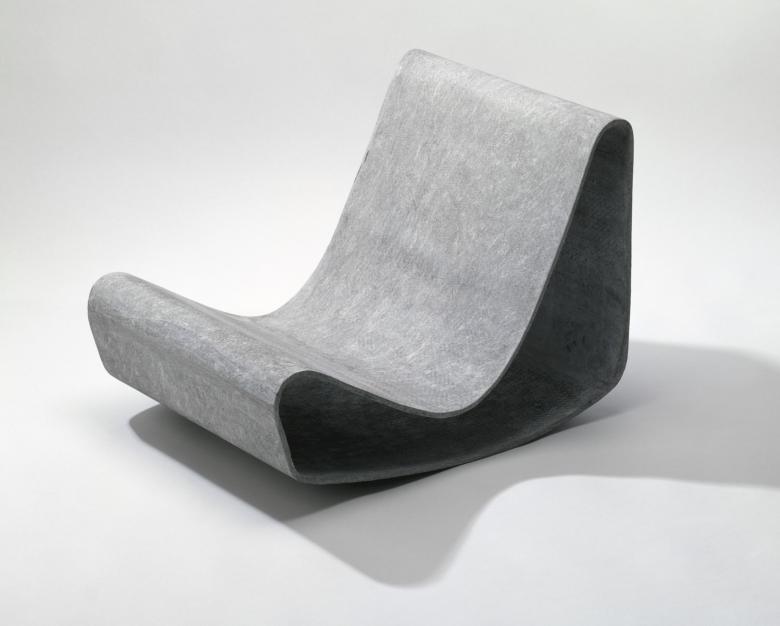 Helvetica, one of the world's most popular typefaces
What do Skype, BMW, Panasonic, Harley Davidson, American Apparel and Lufthansa have in common? They all use a variant of the Helvetica typeface in their visual identity. This font was created in 1957 by Max Miedinger, a Zurich-based graphic designer. With its Bauhaus aesthetic, Helvetica has become synonymous with Swiss typographical design. The Swiss grande dame of typefaces continues to inspire graphic designers around the world thanks to its minimalist style and legibility. The German company Linotype manages the licences for the Helvetica family of typefaces.
USM Haller: a modern design classic
One cannot speak of Swiss design classics without mentioning USM Modular Furniture Haller, the famous furniture line. This happy tale began with two men and a novel idea: to create modular storage solutions with countless possible configurations. Paul Schärer and Fritz Haller were the minds behind this minimalist, timeless, elegant and ultimately successful design. The ball joint that makes USM's modular system possible was patented in 1965, and then the furniture was marketed. It was hugely successful. This cult object was added to the permanent collection of the MoMA in New York in 2001.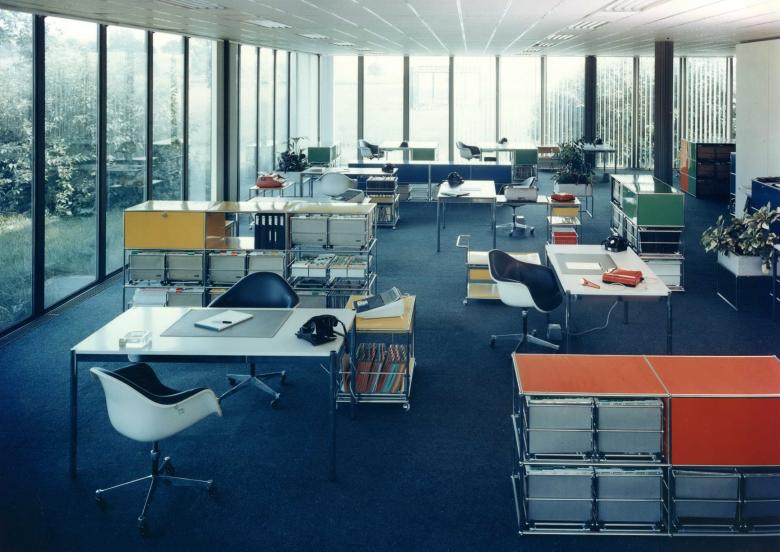 The cloud lamp: nothing short of bold
Susi and Ueli Berger are Switzerland's answer to Charles and Ray Eames. This artistic duo wrote a page of Swiss design history – they received the "Grand Prix du Design" for their 40-year career together – with their pop, organic creations that raise both eyebrows and smiles. We have them to thank for the cloud lamp ("Wolkenlampe", 1970), which joined their soft chair (1967) in the MoMA's permanent collection in New York.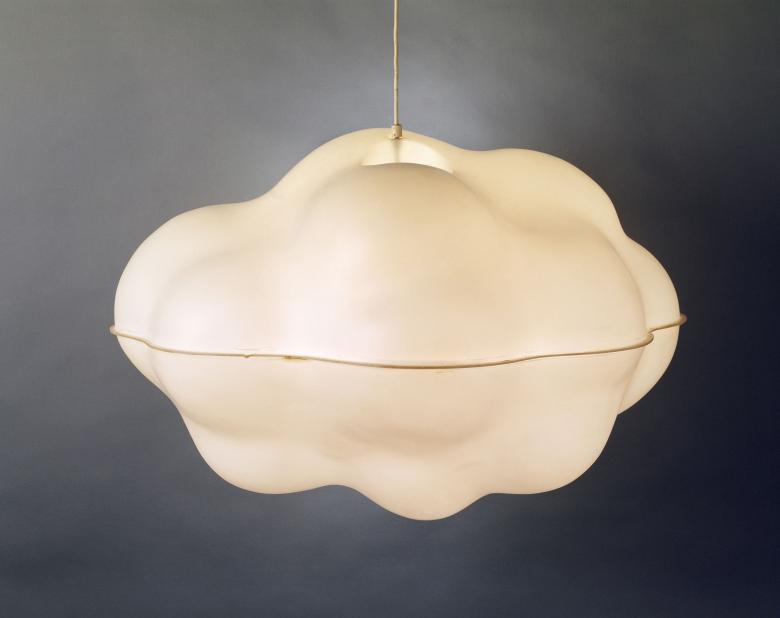 This hanging lamp brings together two mismatched plastic shells. This was an unusual design at the time, when lamps were more commonly symmetrical.
TMP paper collector, less is more
Design objects need to be more than just pretty, and the TMP paper collector fits the bill. This stainless steel magazine rack combines a graphic and ephemeral look with high functionality. More than a million of them have been sold around the world. This simple but sophisticated structure, which was created by designer Willi Glaeser in 1989, makes it easy to find a particular magazine even if it's sitting at the bottom of the pile. With its spider-web-inspired design, this object can also be used for collecting old newspapers for recycling.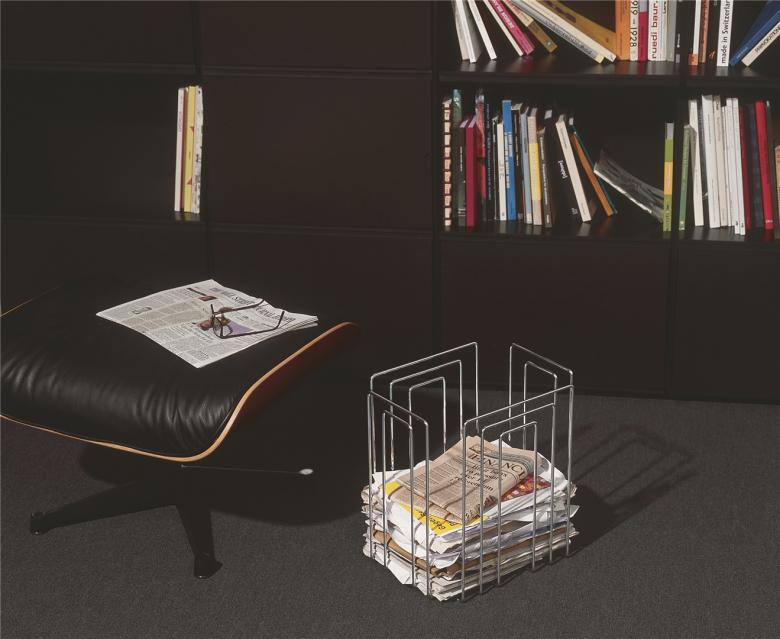 Freitag bags: design gone green
The Freitag brothers have provided us with one of Switzerland's grandest success stories. In 1993, Markus and Daniel, two 20-something graphic-design students, created their first bags (for their own use) out of discarded materials: truck tarps, seat belts and bicycle inner tubes. Little did they know that, ten years later, their bags would be cult objects, emblems of urban culture, displayed in the MoMA's design collections in New York and sold around the world.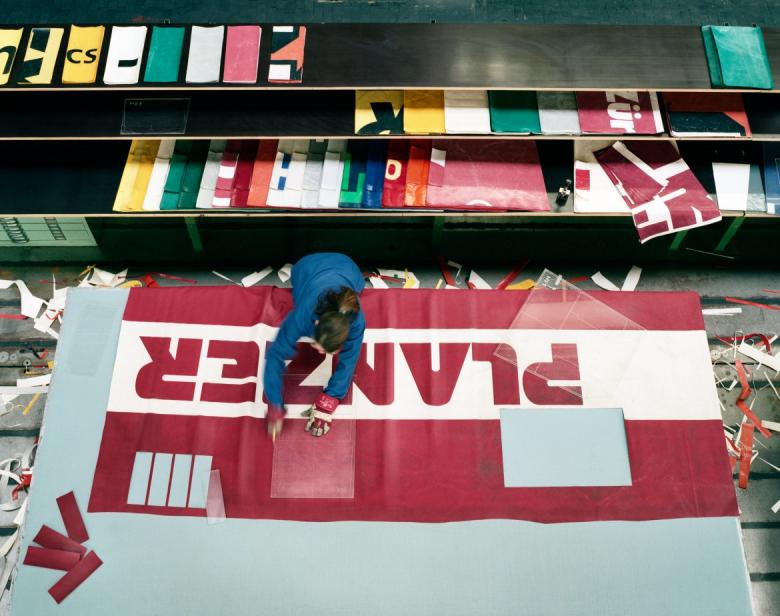 Other recent stories from this category