The 'tavillon' or wooden shingle – ancestral craft and living tradition
The smooth covering of wooden scales that clothes the curves of many a roof are part of Switzerland's built heritage. A technique passed on orally from generation to generation.
Wherever you go in Switzerland, you're sure to see a farm or chalet, townhouse, bell tower or monument adorned in thousands of wooden shingles known in French as 'tavillons'. These traditional shingles seen on roofs and façades in every Swiss canton offer excellent protection against the cold and rain. They are also proof of the survival of an ancient craft that can only be learned under the tutelage of a master craftsman.
From stones to nails
Because the technique is passed down between individuals and honed on the job, there are regional variations in the way the shingles are laid. Each 'tavillonneur' has his signature method. Depending on the thickness of the wood and the technique used to lay them, the shingles are also known as 'anseilles' or 'bardeaux'. The split timber tiles vary in colour from beige to silver, set off beautifully by the mountain landscape. The tavillons used to be weighed down by blocks of stone and were engraved so that their owners could recover them if strong winds blew any away. The iron needed to make the nails which now hold them in place was beyond the means of most families.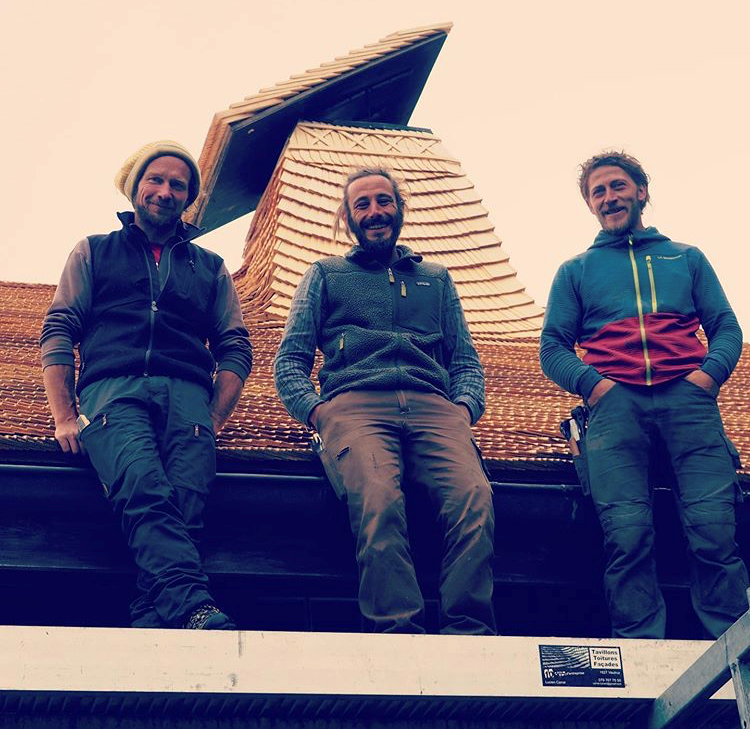 Traces of the past and future
Lucien Carrel, who has been maintaining protected buildings since 2007, learned part of his trade from Olivier Veuve, a former tavillonneur in La Forclaz (canton of Valais).
Once I'm up on the roof sitting on my 'chaule' – a seat that allows me to sit upright on a sloping roof – I take four tavillons made of spruce and fan them out like a card player before nailing them on one by one using my hammer and underneath an axe to ensure an even lay. 
Carrel is from Gruyère in the canton of Fribourg, where in winter he sources the wood for the shingles he lays "like apple wedges on a tart" in summer.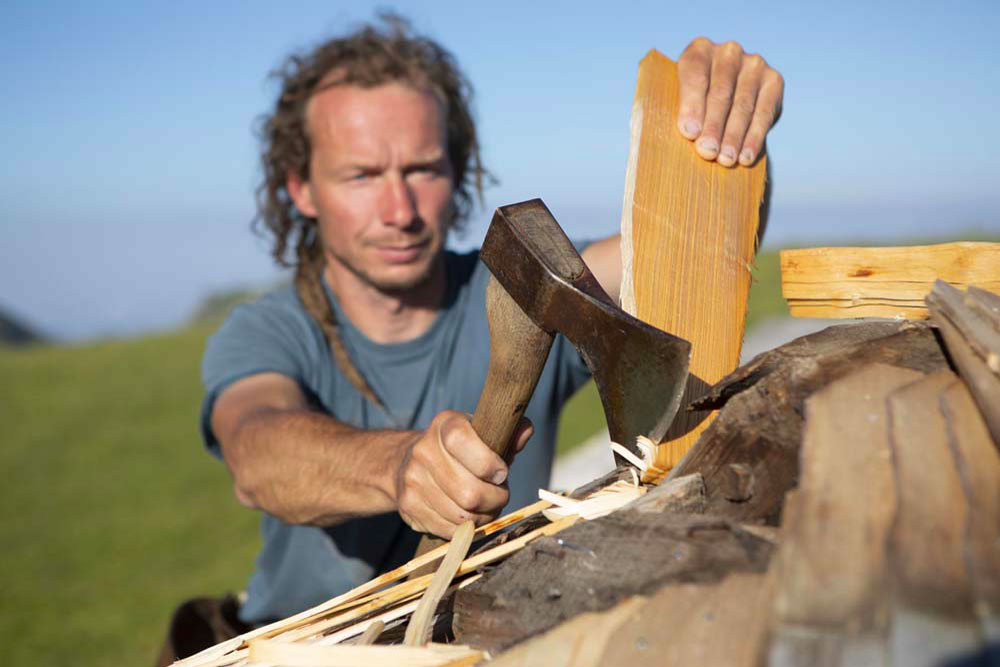 What pleases him most about the ancestral technique, of which traces dating from the Neolithic period have been found in Switzerland, is both the respect for tradition and use of a local resource. "It's a short, low-energy cycle because we lay the tavillons by hand and there's little waste." Depending on the direction in which it faces and its slope, a renovated roof can last up to forty years. According to tradition, the tavillonneur leaves his successor a 'word from the grave' stating his name, the date and the weather on that day. "I always do it on a building that I've grown fond of."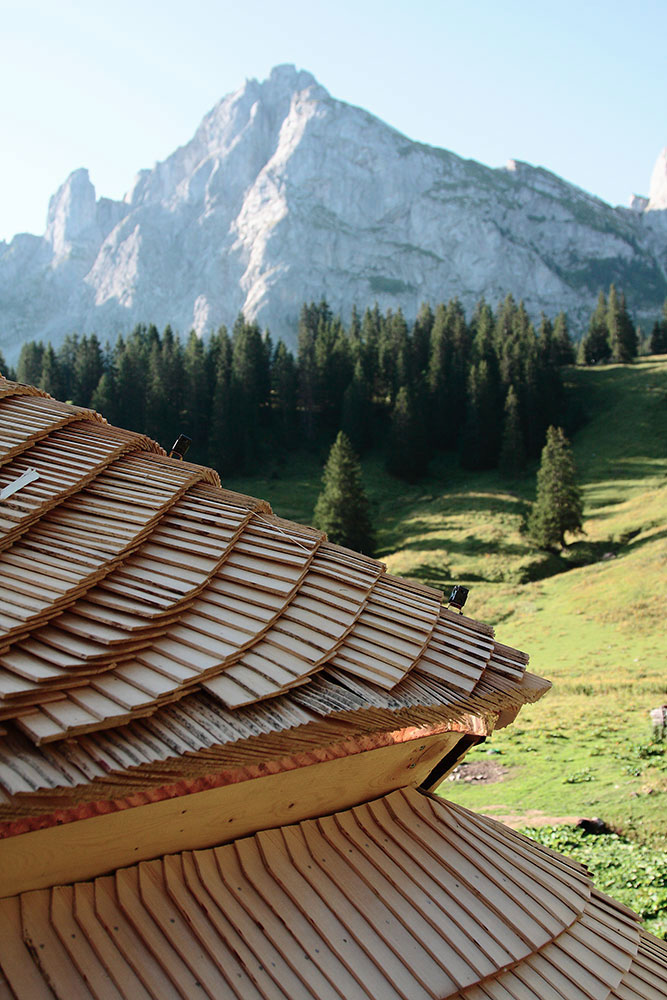 Translation of an article first published in Le Temps in July 2020.
Other recent stories from this category