Energypolis: the Swiss ecosystem for sustainable development
Since 2015, the city of Sion has been home to a global training and research hub in the field of sustainable development. Recent events have shaken the entire world, causing us to rethink our future. One of the approaches to safeguarding our future on this planet is sustainable development. Back in 1987, the World Commission on Environment and Development defined sustainable development as "development that meets the needs of the present without compromising the ability of future generations to meet their own needs." It was on this premise that the campus in Sion was born. Since 2015, Energypolis has brought together EPFL Valais Wallis, HES-SO Valais-Wallis and The Ark Foundation under one roof. Thanks to the combined skills of these three partners, Energypolis is training tomorrow's thinkers – in energy, health and the environment.
Energypolis
"The name Energypolis is a contraction of 'energy' and 'polis' (city)" explains Marc-André Berclaz, operational director of EPFL Valais Wallis. "When we had to choose what programmes to teach on campus, the subject of energy quickly emerged as the field of choice – alongside chemistry and the environment." The range of subjects also reflects the campus's Alpine surroundings. The agreement to set up an EPFL hub in Valais was signed by EPFL and the canton in 2012. "This partnership is a huge project for the canton of Valais. We wanted to make use of EPFL's presence here and bring all of the courses the canton is already providing in these fields under one roof" explains Sophia Dini, the canton's delegate for economy and innovation.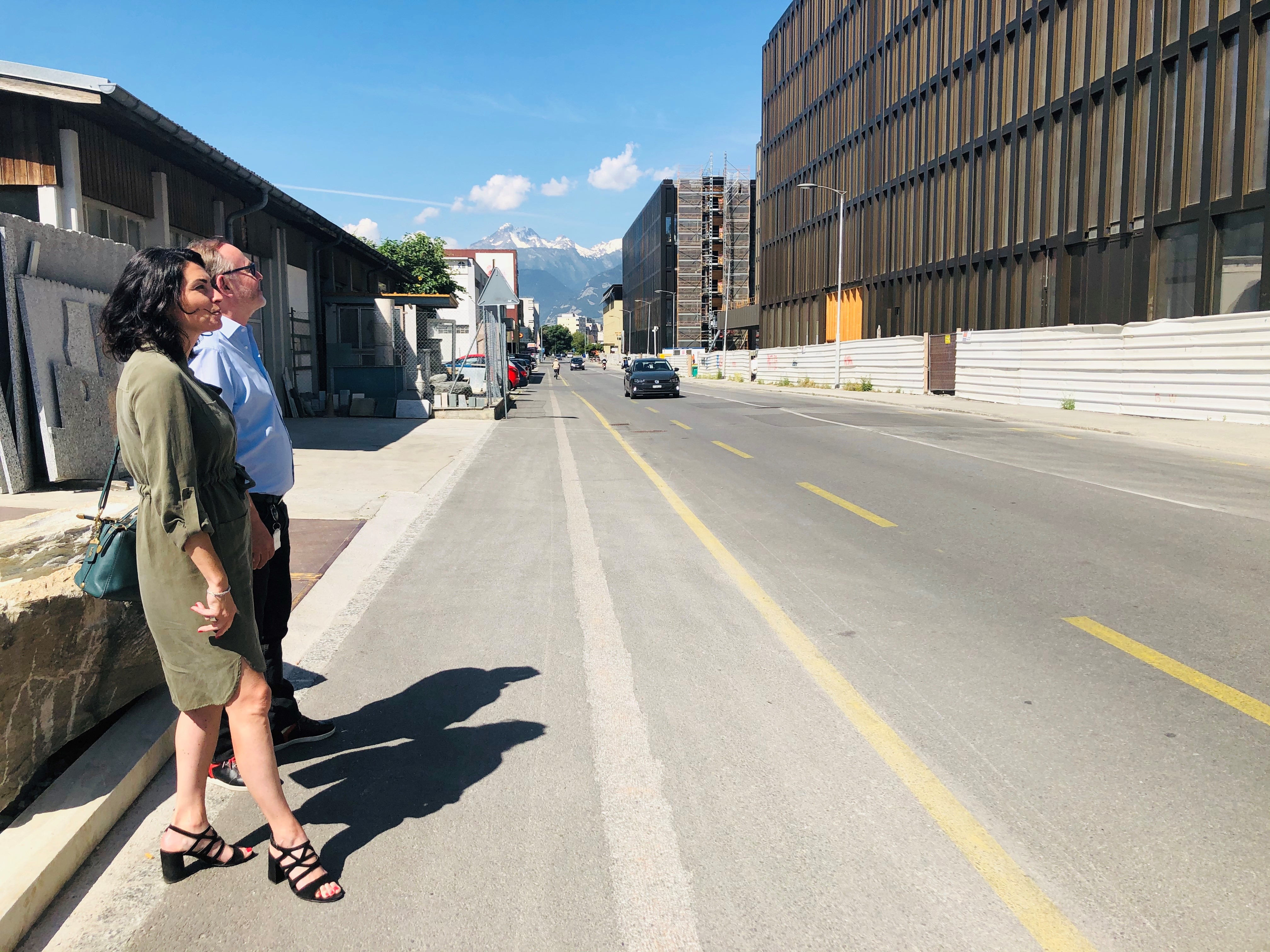 "We've invested CHF 400 million in Energypolis. One third of that went into setting up EPFL Valais Wallis. This means we can be part of the Swiss innovation park and position ourselves globally as one of the leading innovators in the energy sector."
Incubators of global talent 
Since 2015, more than 150 researchers working in green chemistry and new energy technologies have moved to the campus in Sion, including a number of world-renowned professors. "It's their reputation that attracts the students. We have partnerships with Hyundai, Toyota and the US Department of Defense now, for example" says Berclaz.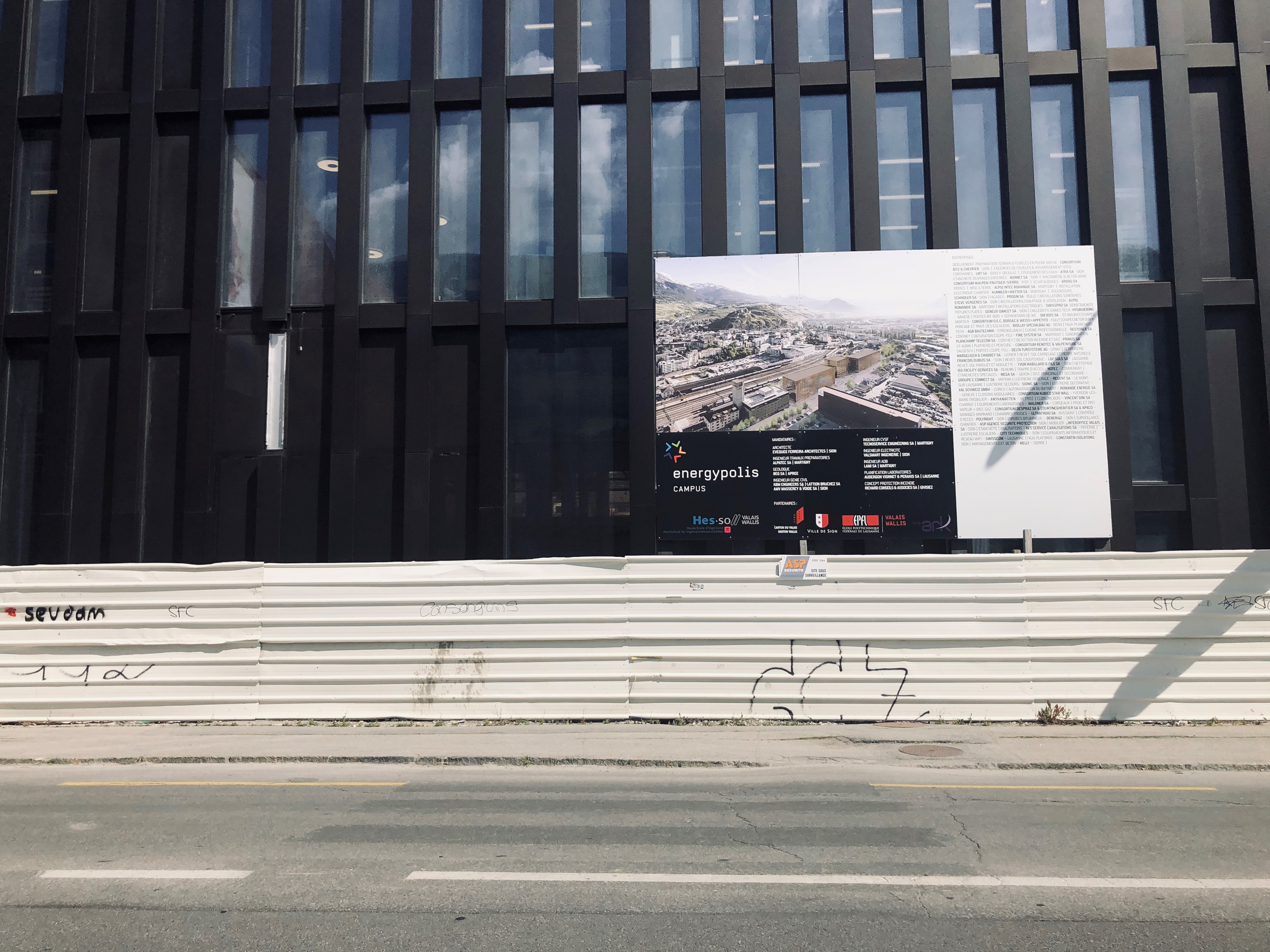 "The skills and workspaces the campus's innovation district has to offer also generate interest at the international level. Spin-offs, start-ups and even SMEs have the chance to grow and get support at the same time" notes Dini. "EPFL's global reputation and the companies located in Valais give us an edge. A US start-up that's come up with a non-flammable, unlimited-lifetime battery based on Prussian blue contacted us recently about joining the campus. They're looking to partner with Lonza to develop their first production lines here in Valais. Visibility in the US is really important for us because it means when something is developed here, it becomes a premium product."
Award for Switzerland's most innovative start-up
Using a start-to-finish approach to help students develop their ideas, several such projects have grown into promising business ventures in the field of sustainable development. "One example is GRZ Technologies, which develops hydrogen-based solutions. They've just signed a contract with a major car manufacturer and DePoly, which has come up with a way to chemically recycle PET and won an award for Switzerland's most innovative start-up in July 2019" states Berclaz proudly. 
Samantha Anderson is one of DePoly's three founders. Originally from Canada and armed with a master's degree in organic chemistry, Anderson chose the Energypolis campus to carry out her PhD.
"The top two schools for chemistry are both in Switzerland. When I saw that Professor Berend Smit, a leading expert in chemistry, was looking for doctoral students, I applied straightaway" explains Anderson. It was as part of her doctoral thesis that Anderson elected to study PET recycling. "Plastic is a problem everywhere. Each year, only 9% of the 20 million tonnes of PET produced worldwide are actually recycled. To prevent all this plastic waste accumulating in our landfills and in our surroundings, we developed a method to recycle PET chemically. And if you recycle plastic instead of burning it, you can save key resources like oil" says Anderson.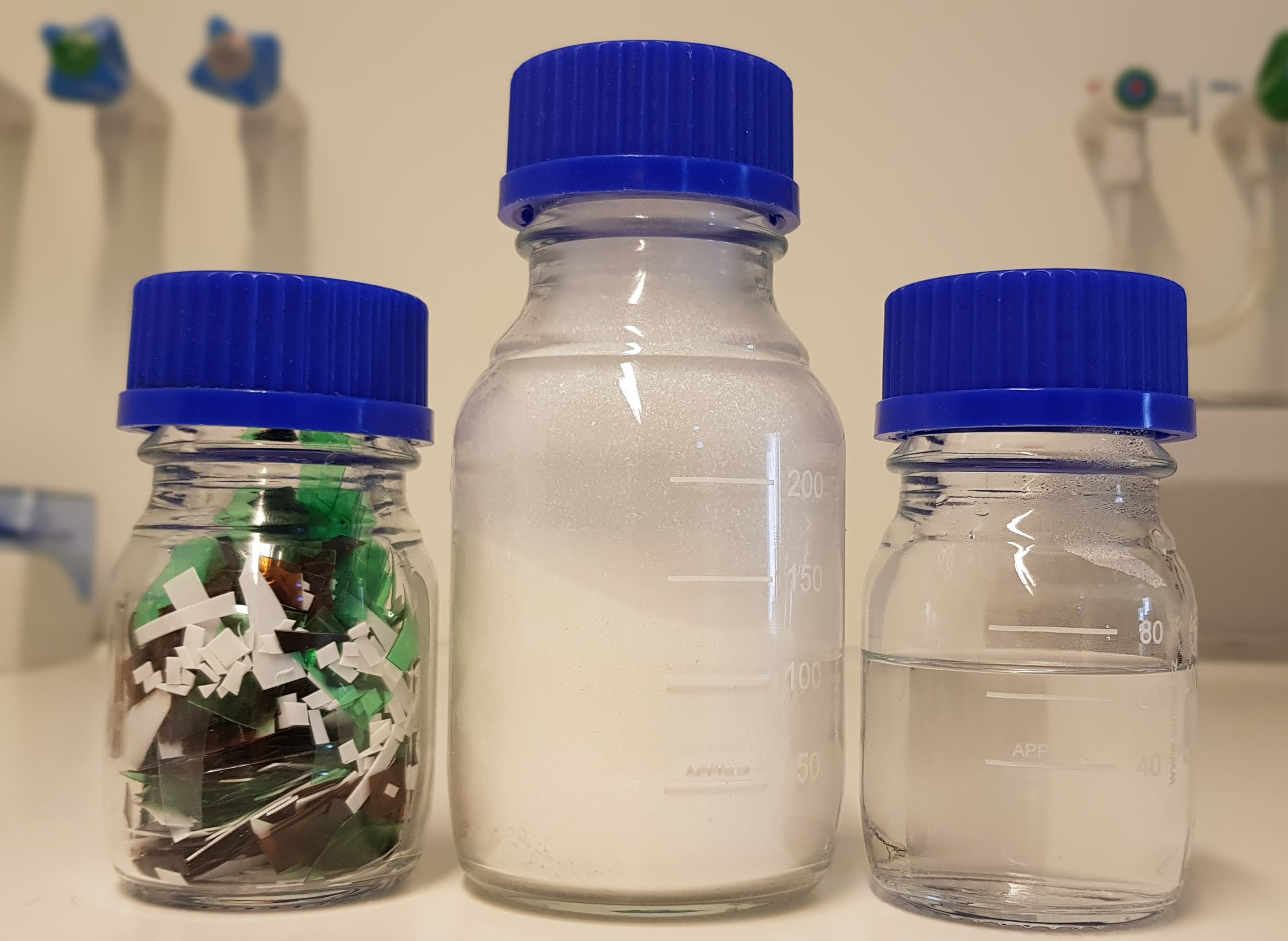 DePoly is currently testing its method at a waste treatment plant in central Valais. It plans to export its technique to the rest of Europe first before going global. "Getting the award for the most innovative start-up in Switzerland attracted the attention of investors worldwide.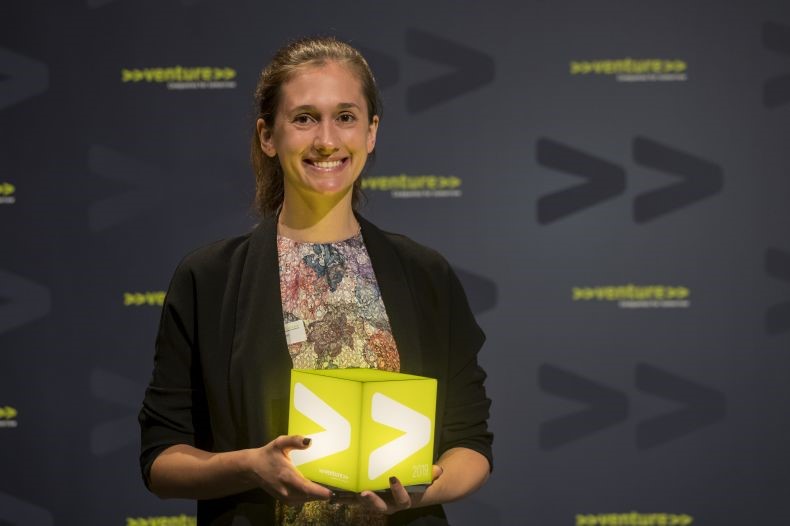 We've been approached, but I can't share any more details at the moment. I hope that in five years' time, more companies will be working towards sustainable development" says Anderson. DePoly is an inspiring example with a promising approach to saving our planet.