Beijing Paralympic Games: Swiss athletes eye the highest heights
Like Theo Gmür, three-time gold medallist four years ago in Pyeongchang, several Swiss champions could well win medals at the Beijing Paralympic Games, which start on 4 March 2022.
In 2018, the Valais-born Théo Gmür caused quite a stir by taking home no fewer than three gold Alpine skiing medals (downhill, super-G and giant slalom) at the Paralympic Games in Pyeongchang, South Korea. Now 25 years old, he is genuinely modest and known for his sense of humour – traits that were also tangible in what he said with a smile on the eve of the Beijing Games: "I'm not headed to China to eat Peking duck. Considering my success in Korea, I wouldn't say I'm aiming to wind up somewhere in the top 10 – it's pretty clear I've been feeding big ambitions." After a serious knee injury in the winter of 2019, he proved that he was back to his best in January at the World Para Snow Sports Championships in Lillehammer, Norway, where he won two bronze medals. "Winning those medals was a relief. I can now ski carefree again, without thinking about my knee. But competition has grown fiercer over the past seasons. Four years ago, there were three or four of us vying for the top spots. In Beijing, there will be at least eight candidates trying to make it onto the podium, including some athletes from Russia and France.
Gmür has been paralysed on his right side since the age of two due to a stroke. Yet this never stopped him, with his parents' encouragement, from rubbing shoulders with those without disabilities: "As a kid, nothing could discourage me from following my big brother Thomas on the slopes. The difference between people without disabilities and me has always boosted my ambitions. It shows me how far I've come and how far I still have to go. The obstacles I've faced have really built up my mental stamina."
Suddenly thrust into the limelight following his exploits in Pyeongchang, Gmür was solicited from all sides and invited to a host of TV shows – enough to make his head spin: "When I went to Korea, I was utterly unknown, and when I came back everyone was interested in me. It was the beginning of a new life for me: I took on a new standing. I made contacts everywhere, even with people far away from Switzerland. This recognition opened my eyes to how lucky I am to be skiing at this level. And it continues to do so. I am very honoured by everything that has happened to me." What stands out the most in your memory when you think about those wild times? "Definitely the return to my home town of Haute-Nendaz. All the people who had helped me were in the crowd; people who had marked my life since childhood – my nanny, my school and ski teachers, my physiotherapist... It was very moving." As a student at the Swiss Federal Institute of Sport Magglingen, the champion took a year off to better prepare for these Paralympic Games.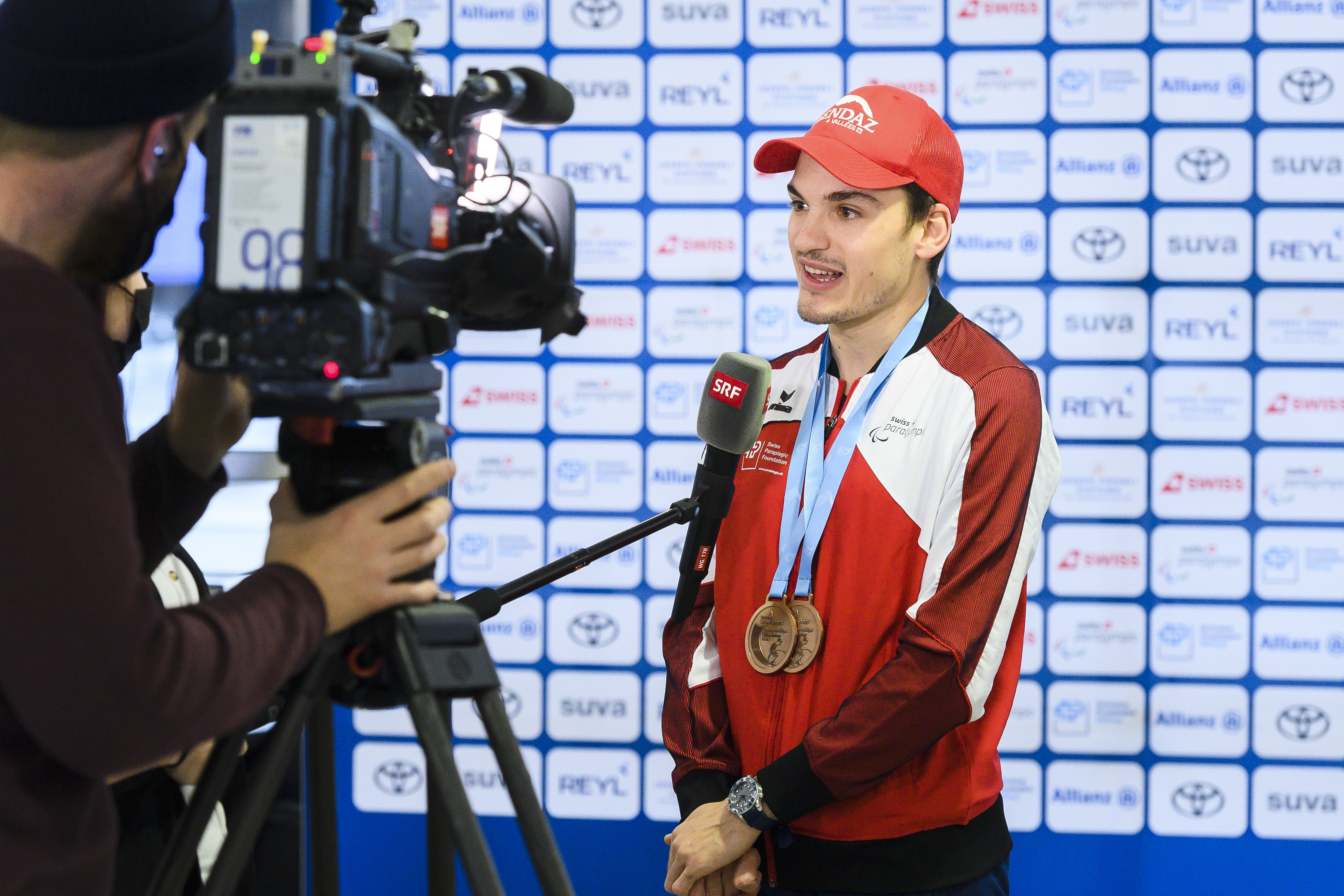 Of the ten or so Swiss athletes selected for the Games, five are – like Gmür – also alpine skiers. Grégory Chambaz, 36, who used to be in charge of the next generation of skiers in Valais, decided four years ago to become these Games' team's trainer, and he has not regretted it for one minute: "I don't consider these champions to be handicapped in any way; they are athletes like other athletes. With each one of them, there's very specific work to do, in tandem with doctors and biomechanics. It's fascinating," he explains.
The mixed curling team, which took home a silver medal from the last World Championship in Finland, also has a great chance of making it onto the podium in Beijing. The only woman on the team, flanked by four men, is 59-year-old Françoise Jaquerot from Valais. She is also the team's skip. She is the one who picks the tactics, she is the one who does the thinking. "Curling is mainly a matter of strategy, like chess, one of my other hobbies," she explains.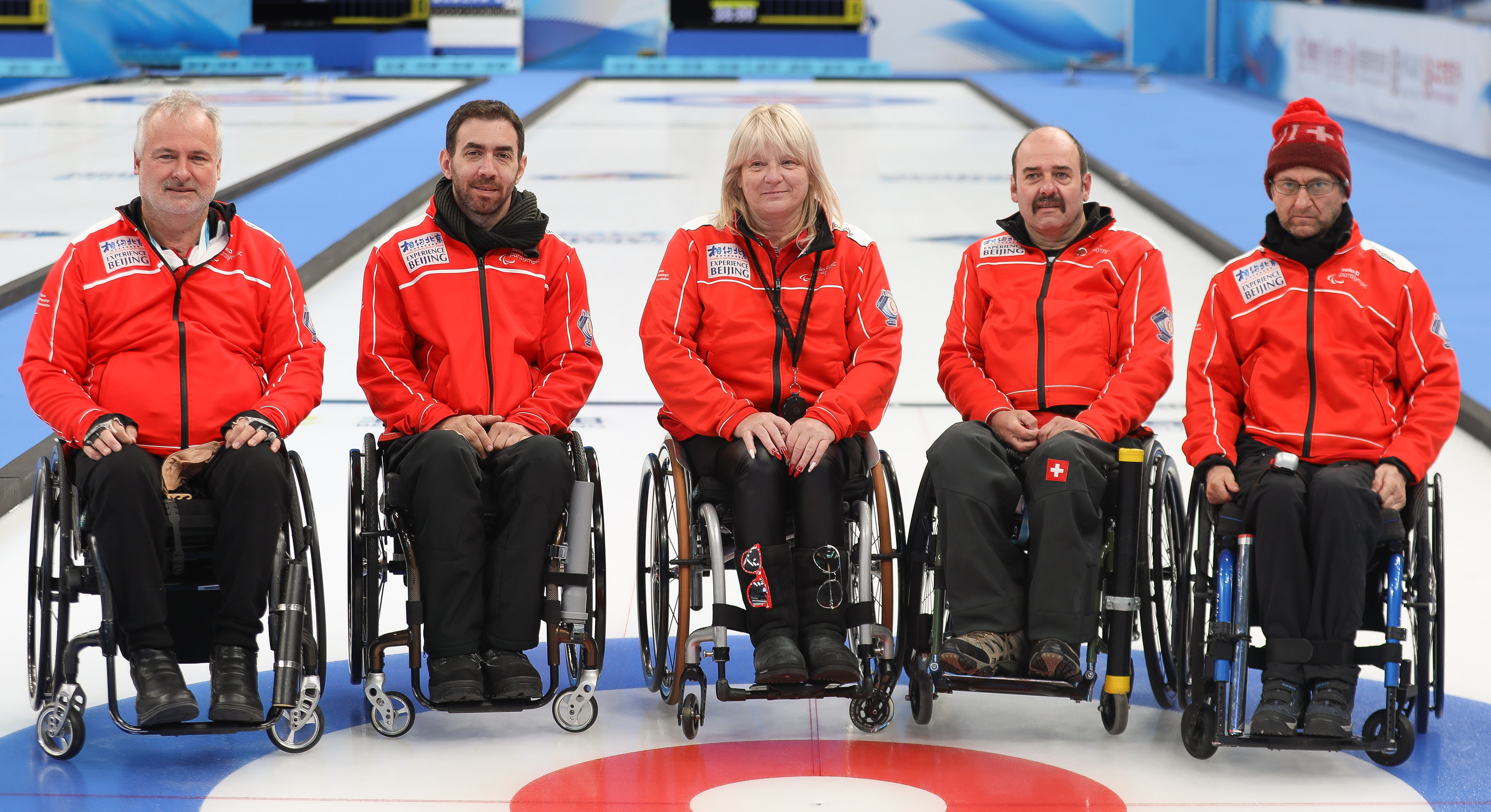 A mother of three children aged 20, 23 and 24, she has always been a fan of winter sports. As she puts it: "I love the cold and the ice." As a teenager, she excelled in figure skating. At the age of 20, she suffered from a bad case of meningitis that affected her spinal cord. Even since, she has been living in a wheelchair. Yet this did not stop her from continuing to compete in the highest echelons of the sport. In 1988, at the age of 25, she won two gold medals in skiing at the Paralympic Games in Innsbruck. She took up curling late in life, six years ago, with the dream of competing again at the Olympics in the back of her mind: "It was a personal challenge and I took it on. I think it's fair to say that I've had a good career. And when I'm on the ice, I forget everything else. That's good for me." The Swiss team is made up of the country's best curlers and meets on average twice a month in Brig to train.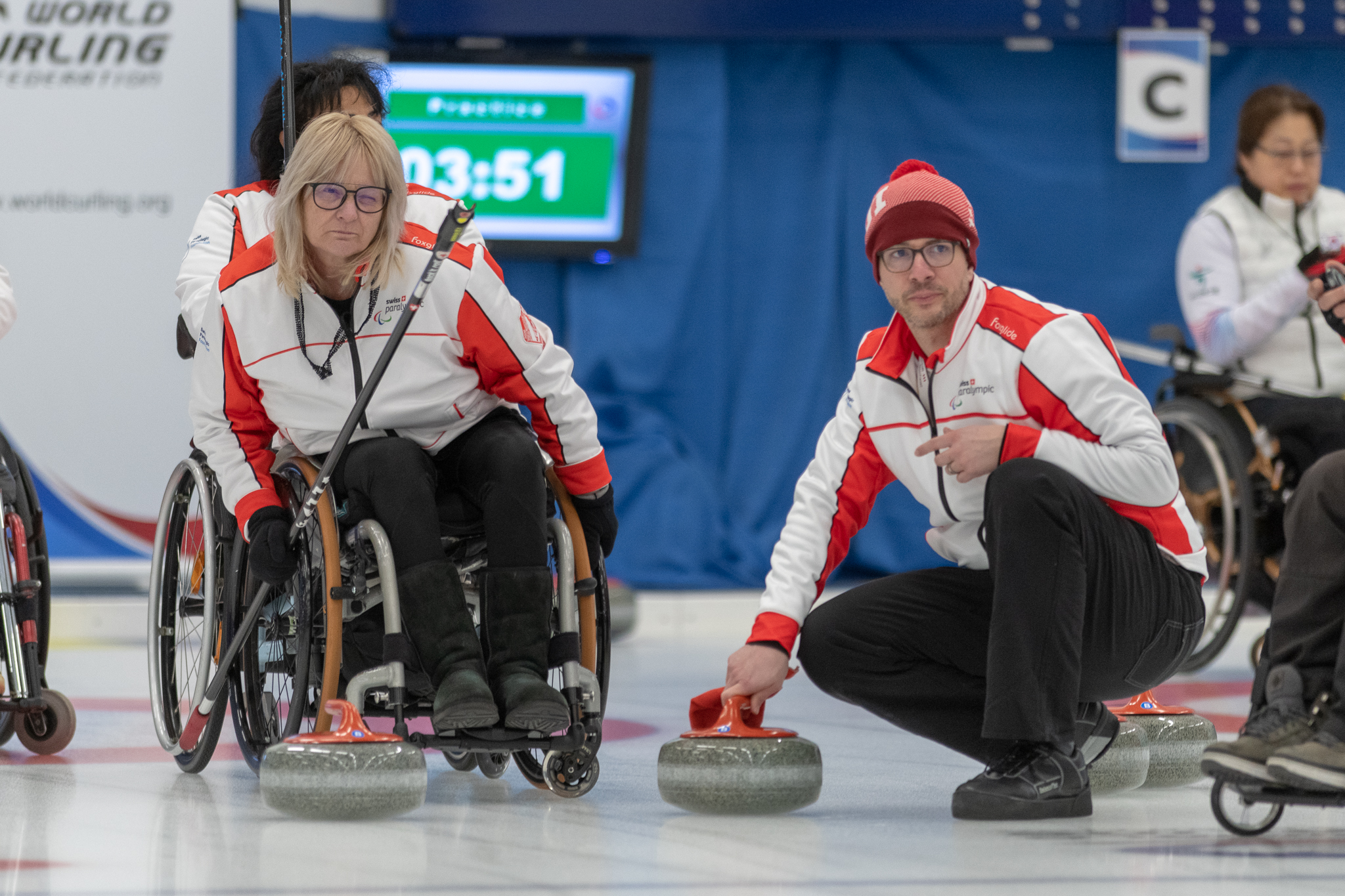 The 28-year-old Romy Tschopp from Basel will be the first Swiss snowboarder to take part in the Paralympics. She too has a good chance of making it onto podium, as demonstrated by the two bronze medals she won in January at the World Championships in Lillehammer. Suffering from spina bifida, a malformation that occurs during the first four weeks of intra-uterine life, she has always lived in a wheelchair. She is able to walk, "but like a penguin", she says with a smile.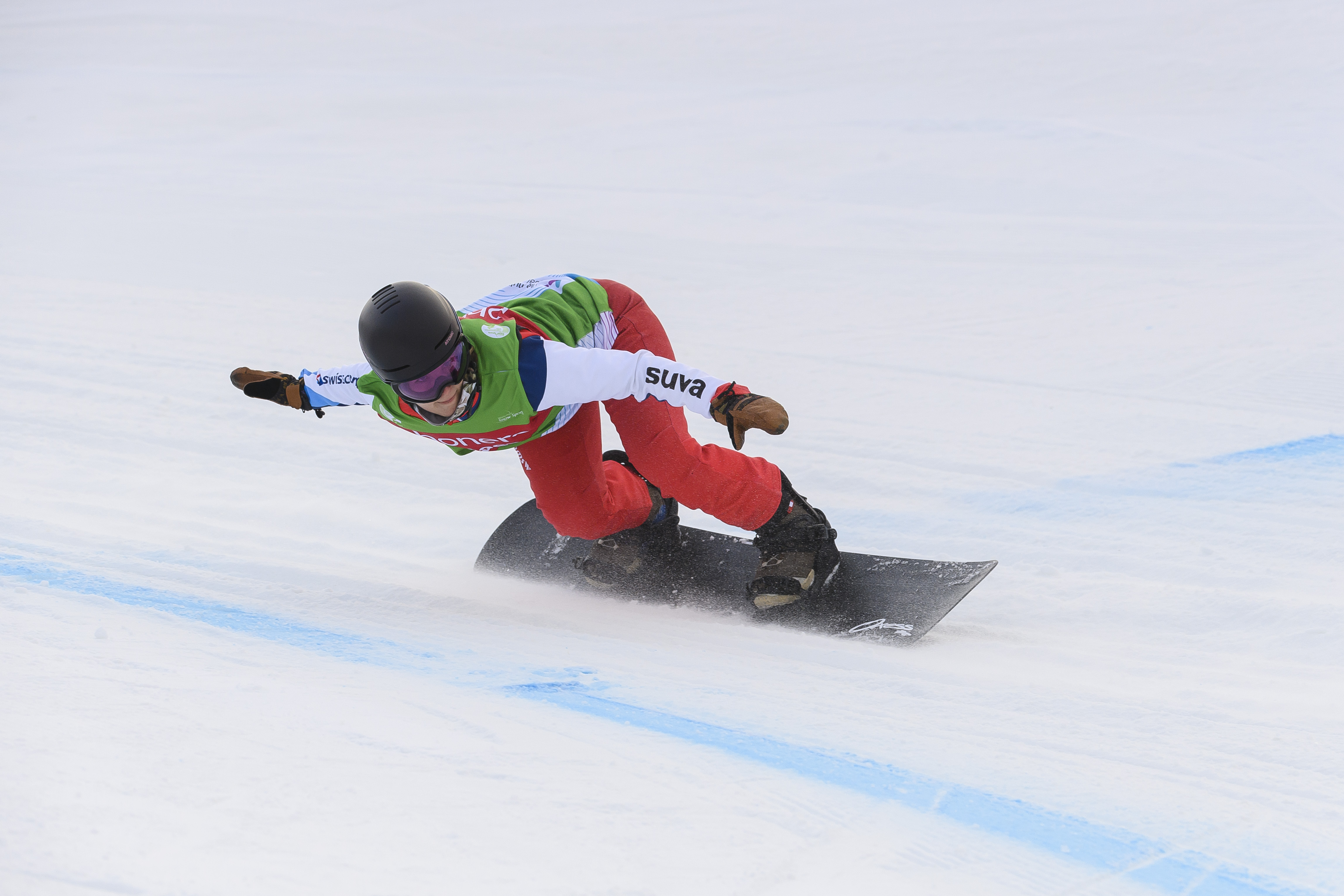 This disability has never stopped her from competing with people without disabilities, including her brothers and sisters. Special shoes allow her to ski in virtually the same way as most people do. Anyone can get an overview of her abilities by checking out the superb skiing pictures of her on her Instagram account – they say more than a thousand words. Her motto in life is inspiring: "Snowboarding gives me an extraordinary feeling of freedom. In my life, instead of focusing on what I don't have, I want to focus on what I do have and what I can do."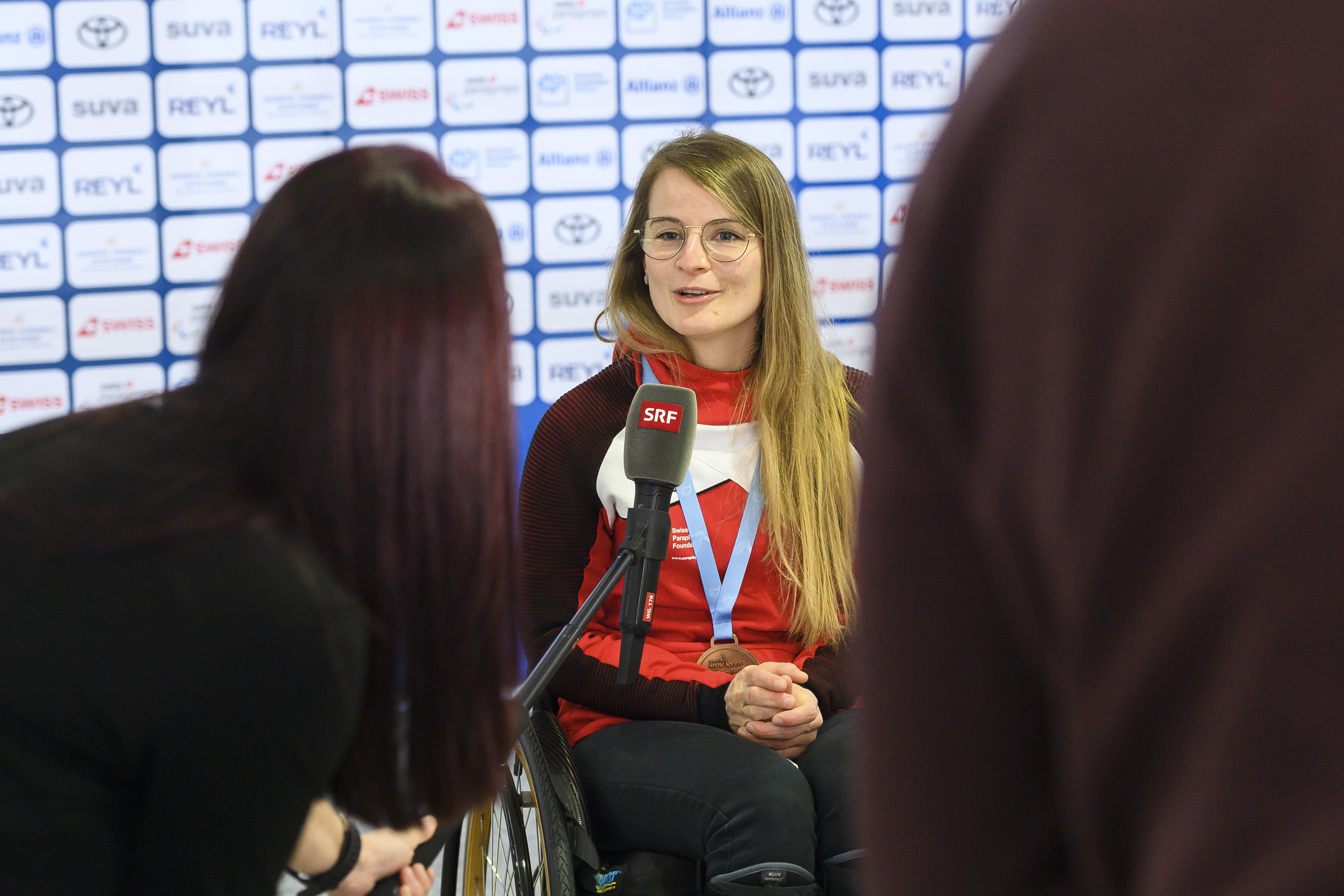 The only Swiss cross-country skier to qualify for Beijing, Luca Tavasci from Graubünden, who was in Pyeongchang four years ago, also has the potential to make it onto the podium. He came down with COVID-19 and was not able to train during the beginning of the season, but he still garnered a promising 12th place in the 20km at the World Championships in Lillehammer. Born with his left hand deformed, Luca took up cross-country skiing at the age of 12 – not for the fun of it, but to lose weight. He lost 12 kilos right away, during his first season. And he got hooked. Now a civil engineer, he lives in St. Moritz at the foot of the majestic slopes of the Engadine, where he trains daily.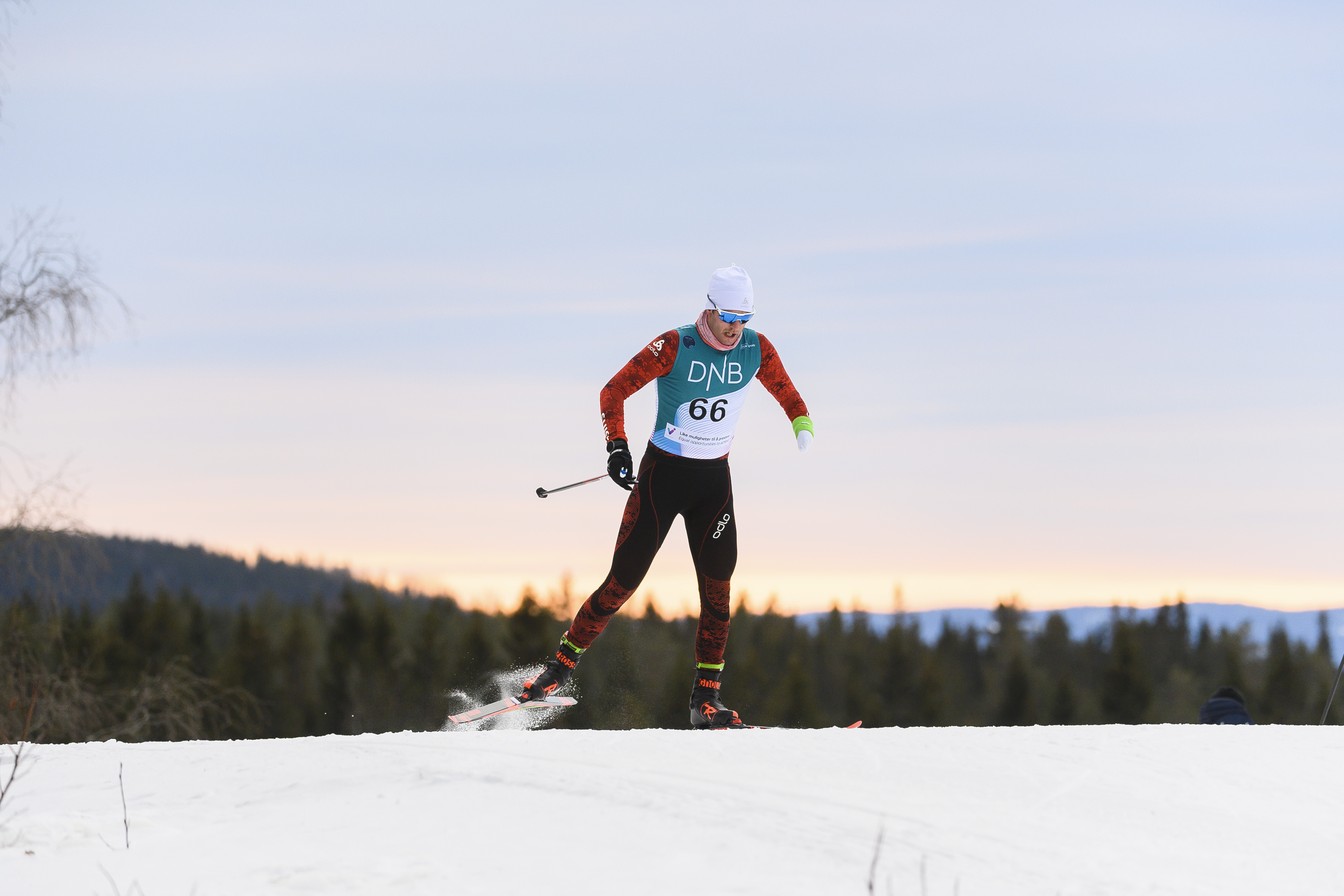 As seen a month ago at the non-para Olympic Games, these Games will be different from all the others of the past. At the beginning of March, the paralympic athletes will also be living in a bubble, far from the rest of the world, and the events will likewise be held without a public. Yet far from complaining, Gmür likes looking on the bright side: "These CoronaGames are going be a unique experience that will go down in history. And we will literally be the insiders. These days, I've been feeling kind of like I'm headed to the moon."
Cover image: Swiss para-snowboard team in Lillehammer, © Goran Basic/Swiss Paralympic
Other recent stories from this category