Caran d'Ache: Rewriting History
It started with a humble cedar wood pencil. Then Caran d'Ache made history with its iconic 849 ballpoint pen and release of the world's first watercolour pencils. Today, the Swiss stationery company continues to make an impression on generations of artists, professionals and children.
It is almost a rite of passage for Swiss schoolchildren. Because on their first day of public school, it is customary for them to receive a set of Caran d'Ache pencils as part of an educational programme. 
The Swiss family business, famous for its writing and drawing instruments, can not only be spotted on classroom desks but also in the toolkits of renowned designers and artists. 
Fabrique to Maison
The company's founding can be traced back to 1915, when it released its first cedar wood pencils. Back then, it was known as 'Fabrique Genevoise de Crayons' (Geneva pencil factory). The name 'Maison Caran d'Ache' was eventually adopted in 1924 under the management of the St Gallen stockbroker and investor Arnold Schweitzer, at the suggestion of his wife who grew up in Russia. The term stems from the Russian word for "pencil" with roots in the Turkish word 'kara-tash' meaning black stone – a fitting name for the pencil factory at the time. 
Over time, Caran d'Ache carved out a name for itself as one of the few stationery manufacturers in a country more known for its watchmaking expertise. Most of its products are still crafted by hand, involving some 35 steps and 50 hours for the production of a single pencil. Today, Caran d'Ache continues as a family operation – under the leadership of CEO Carole Hubscher, who represents the fourth generation of the business.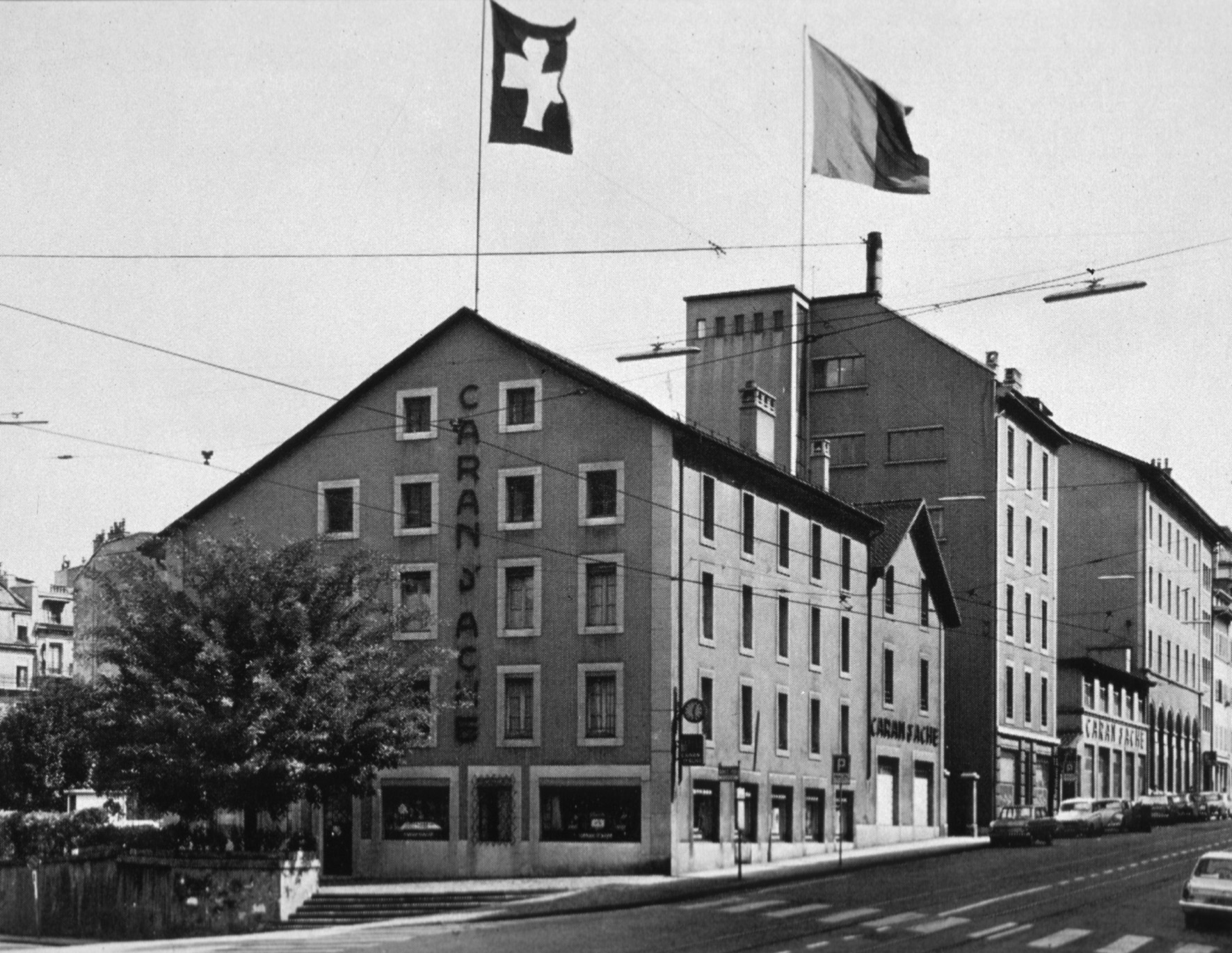 A 'love' brand
Hubscher describes Caran d'Ache as a 'love' brand – one that is associated with life milestones and celebrations. "It starts with a box of pencils or gouache paints in primary school, then an 849 pen for middle school, then an Ecridor or Léman for a significant moment in life such as the signing of a work or marriage contract," she says. 
Hubscher recalls her own defining moment. As a child, she wasn't allowed to go inside the Caran d'Ache workshops until she was 16. "It's a rule in our factory: it can be dangerous for children, all those barrels of paint that look like chocolate that you want to stick your fingers into." One of her fondest memories was when Father Christmas would make a special delivery at the factory for all the children. "When you open your first box of pencils and smell the special fragrance of cedar wood combined with the colour, it is very strong and very moving. That is a memory you will never forget."
These sentiments were also captured in the 2020 book The Caran d'Ache Saga by illustrator and author Ralph Brühwiler. "The products triggered a lot of emotions, first in Switzerland, but then far across its borders. It has to do with colour, but with the colour of life," says Brühwiler in an interview with Swiss Radio and Television.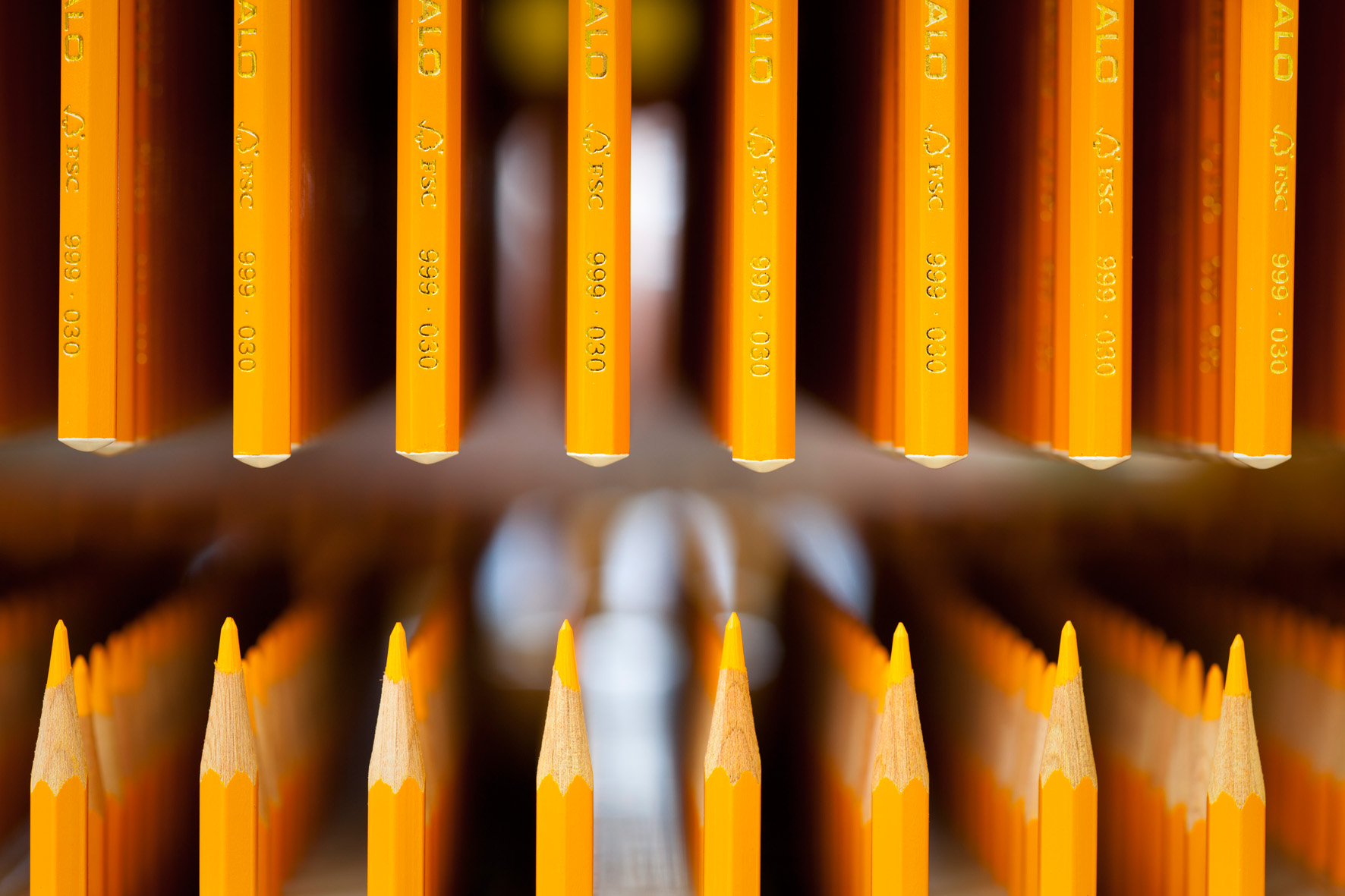 Swiss made success
Since its founding, Caran d'Ache has never relocated its production outside of Geneva. Instead, it remains close to its Eaux-Vives roots with its headquarters in Thônex where all its writing and drawing instruments are produced. Within this factory, there are more than 90 different professions from the polishing and lacquering to the assembly of the products. 
The decision to produce exclusively in Switzerland is strategic, explains Hubscher. "We have found that the 'Swiss Made' label is very important everywhere in the world where we sell our products," she says. "That is why we want to defend the trust in this label at all costs." Currently, more than 52% of the company's materials come from Swiss suppliers with another 23% from elsewhere in Europe. "It naturally increases our costs, but we compensate for this disadvantage with our innovative capacity."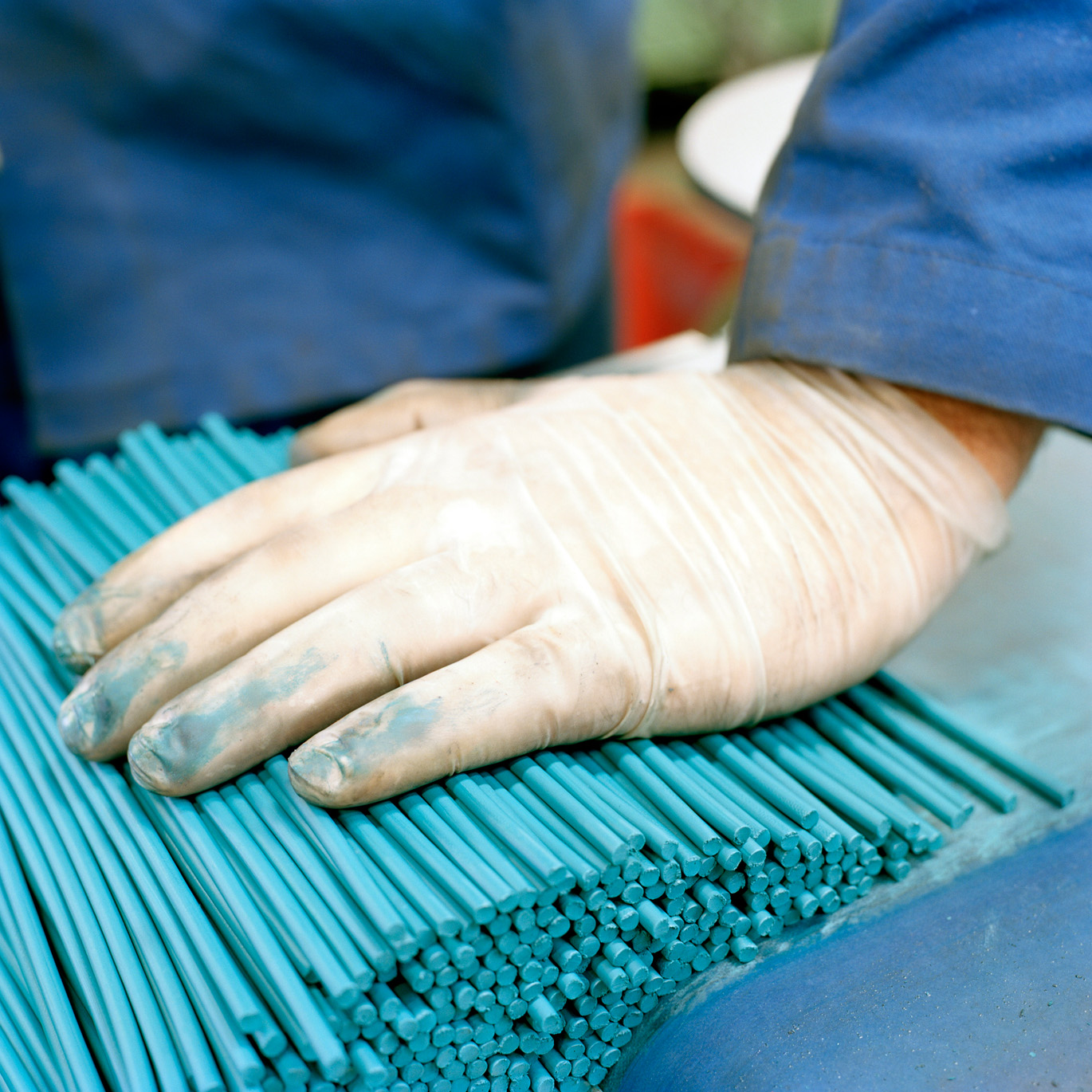 From its Geneva base, the stationery house continues to leave its mark worldwide. The renowned Spanish artist Pablo Picasso was known to have used Caran d'Ache tools. Around 60 original drawings from Picasso using the Swiss coloured pencils and wax pastels were even displayed at an exhibition at Kunsthaus Interlaken in Switzerland in 2015. The Neocolor crayons –  described as 'water-resistant Swiss army knife wax pastels' – were also famously used by designer Karl Lagerfeld for his Chanel and Fendi sketches. 
Meanwhile, Swiss architect Mario Botta is a fond user of the Caran d'Ache Fixpencil – the first mechanical writing tool with a clutch mechanism designed by Carl Schmid in 1929. In Switzerland, the Fixpencil garnered so much attention that it was even commemorated in a 2005 stamp by Swiss Post. 
Writing a new chapter 
The company – which employs around 300 people – now operates over 120 shops-in-shops and exports to more than 90 countries. Altogether, there are approximately 400 colours in the entire collection with more being invented every year. The success of Caran d'Ache's single-brand strategy (opting for one logo and one brand) seems to have paid off. "This was not an easy decision, as the prices of our products vary from two francs to over a couple of thousand francs," says Hubscher. "It is important for us to maintain our two segments – fine writing and drawing instruments – as this is one of our strengths compared to our competitors."
After a decade as chair of the board of directors of the family-owned business, Hubscher is looking forward to writing a new chapter for the stationery company. Caran d'Ache is building a new complex in the industrial eco-park of Les Rouettes in Bernex, with plans to relocate the headquarters there by the end of 2024. The factory, spanning 30,000 square metres, will not only house research and development facilities but eventually, the global production of the brand's writing and drawing instruments.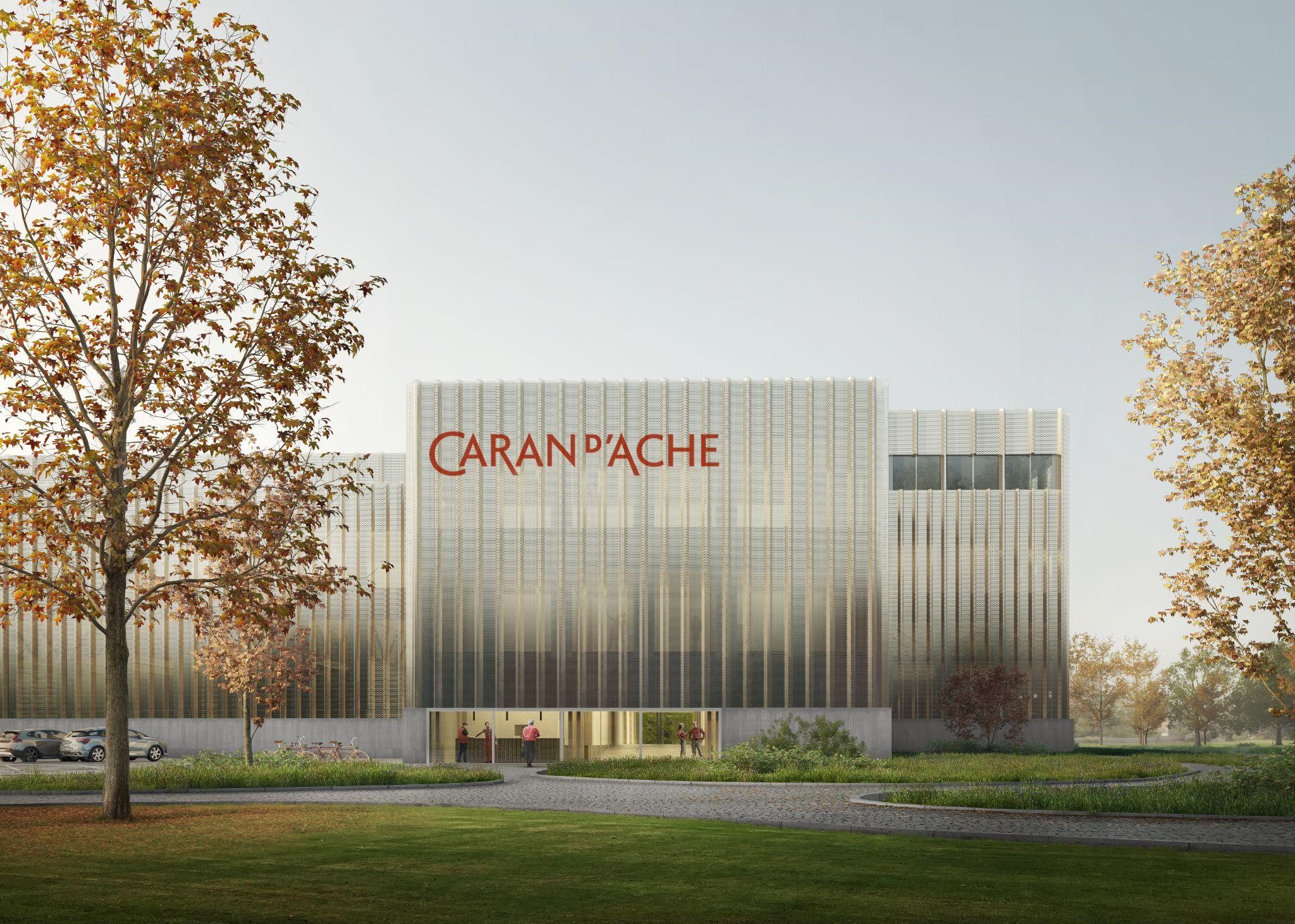 Cover image: ©️ Arnaud CHILDÉRIC Studio Kalice
Other recent stories from this category