31 December 2021 concluded a landmark year: the 50th anniversary of the referendum that gave Swiss women the right to vote and be elected at federal level. A page has been turned but the success story continues. Christine Schraner Burgener's assumption of office as head of the State Secretariat for Migration on 1 January 2022 marked the start of a new chapter: women are now at the helm of all five Swiss state secretariats. A chance to look back on the careers of four of them.
To lighten the workload of the members of the Federal Council and relieve them of certain administrative and representational duties, the Government Administration and Organisation Act of 1978, as amended, created the post of titular state secretary. The title of state secretary, which was initially conferred on only two high-ranking diplomats responsible for 'relations with foreign countries', took on increasing importance over the years as additional state secretariats were created. State secretaries are now officially recognised as the highest-ranking civil servants in the country. They support the Federal Council in negotiating international treaties, managing key dossiers and representing Switzerland to the outside world in the thematic areas that fall within their remit. Switzerland currently has five state secretariats 1 , which until 2011 were exclusively headed by men. 
On 2 February 2011, Ambassador Marie-Gabrielle Ineichen-Fleisch was appointed director of the State Secretariat for Economic Affairs (SECO), with the rank of state secretary. "If someone had told me when I was a young woman that I would one day be in charge of a state secretariat, I would scarcely have believed it," says Ineichen-Fleisch. Born in Lausanne in 1961, the former lawyer has successfully headed SECO for more than 10 years. Her key to success has always been to remain open to new challenges, even when the timing is less than ideal. For State Secretary Ineichen-Fleisch, one thing is clear:
You have to seize opportunities, because they rarely come around a second time.
As the first woman to hold the title of state secretary, Ineichen-Fleisch met with broad approval right from the start. Although some people were sceptical that a woman could do the job, they were the exception. Also the other state secretaries know only too well what it means to be a woman in a position that was previously the exclusive preserve of men. 
As the first woman to hold this position, you face a number of challenges but you also have certain advantages.
says Livia Leu, the FDFA's state secretary and chief negotiator with the European Union since October 2020. In 2009, Leu became the first woman to be appointed Swiss ambassador to Iran; in 2018, the first female Swiss ambassador to France.
Countering stereotypes
At the FDFA, pioneering women such as Francesca Pometta (1926–2016), from Geneva, and Marianne von Grünigen, who was born in Zurich in 1936, were the first to venture into the field of diplomacy, paving the way for many women who followed in their footsteps. The newly appointed state secretary of the State Secretariat for Migration (SEM), Christine Schraner Burgener, also well remembers how she began her diplomatic career: "Men were always watching you like a hawk to see if you could really do the job. You had to work hard and excel, and when you did, you were accepted. When all is said and done, everyone ought to have the same opportunities: women are just as capable as men of showing that they can do their job." 
Surprisingly, women often encountered less prejudice and greater openness in other countries and cultures than in Switzerland. Ineichen-Fleisch still remembers her mother referring to Switzerland as a "model country", whereas actually the right to vote had been a matter of course for some time in the Italy of her childhood. And when Christine Schraner Burgener took up her post in 2009 as the Swiss ambassador to Thailand, she met many people overseas who thought her appointment to an ambassadorship to be perfectly natural. A Buddhist anthropologist once told her that any person in such a position must be blessed with 'good karma' to have been given this post. If one performed good deeds in a previous life, the anthropologist explained, one is blessed with good fortune in this life. Accordingly, it was considered that Burgener had clearly earned her position and as a result she was accepted and respected without reservation. Christine Schraner Burgener for her part is convinced that what counts are a person's dedication and achievements.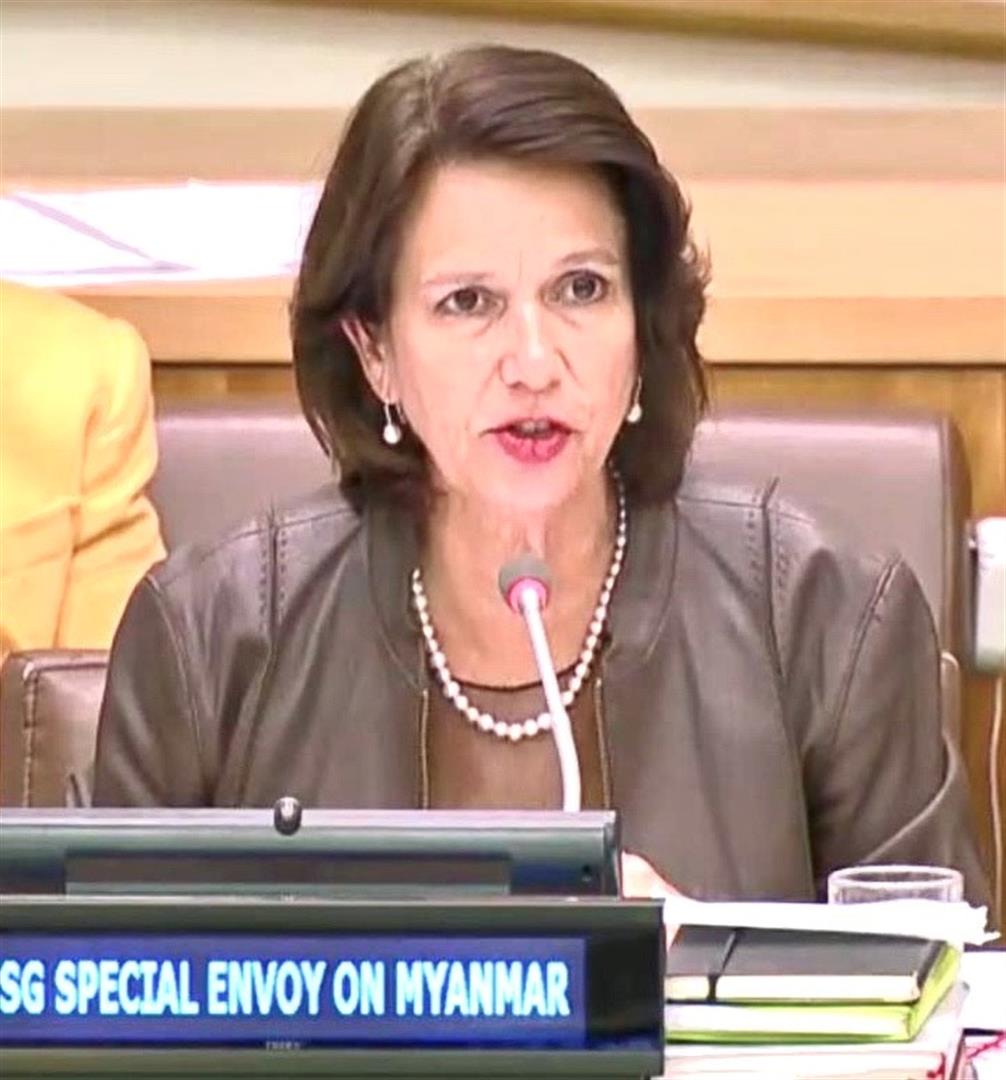 Even today, 50 years after Swiss women won the right to vote and stand for election, 40 years after the inclusion of the equality article in the Federal Constitution, and with five women heading state secretariats as well as three in the Federal Council, it is still necessary to break down stereotypes and bias about role patterns. Martina Hirayama, as head of the State Secretariat for Education, Research and Innovation (SERI) for the past three years, is confronted with such challenges every day in her work. Mechanical engineering or metallurgy are still male domains today, while health and social care jobs are predominantly reserved for women. She is determined to address this problem as state secretary. Women remain significantly underrepresented in the STEM fields (science, technology, engineering and mathematics). Martina Hirayama, a former chemist and professor, insists that it is crucial "that young people choose degrees that match their interests and abilities rather than ones that conform to stereotypical gender expectations". 
Driving change
When, in the mid-1990s, Christine Schraner Burgener began to think about getting married and starting a family, she quickly realised that for a woman in the diplomatic corps this would not be an easy thing to accomplish. But as someone who had already debated women's rights and gender roles with her sisters at the dinner table when she was 17, looking for a new career solely because of these circumstances never entered her mind. 
When she first proposed extending part-time work and job sharing to ambassadorial level, she encountered a great deal of incomprehension and resistance. It took countless discussions and attempts, and the support of the then Federal Councillor Flavio Cotti, to get the necessary legislative amendments through Parliament. Finally, in 1997 Christine Schraner Burgener was transferred to Dublin together with her husband, Ambassador Christoph Burgener, and in 2009 they became the heads of the Swiss embassy in Thailand in a job-sharing arrangement.
This was, recalls Burgener, undoubtedly a 'win-win-win situation' that ultimately benefited all three parties concerned: the FDFA as the employer, them as parents and also their children.
Livia Leu, the current state secretary of the FDFA, also knows the value of flexible working models. Until 1972, women who chose to pursue a career in diplomacy paid a high price: their employment contract was terminated if they got married. Leu feels very fortunate that she did not have to choose between her family and her diplomatic career. This is perhaps one of the reasons why today the FDFA has a gender balanced representation at senior management level: "This is a signal of achievement," emphasises Leu.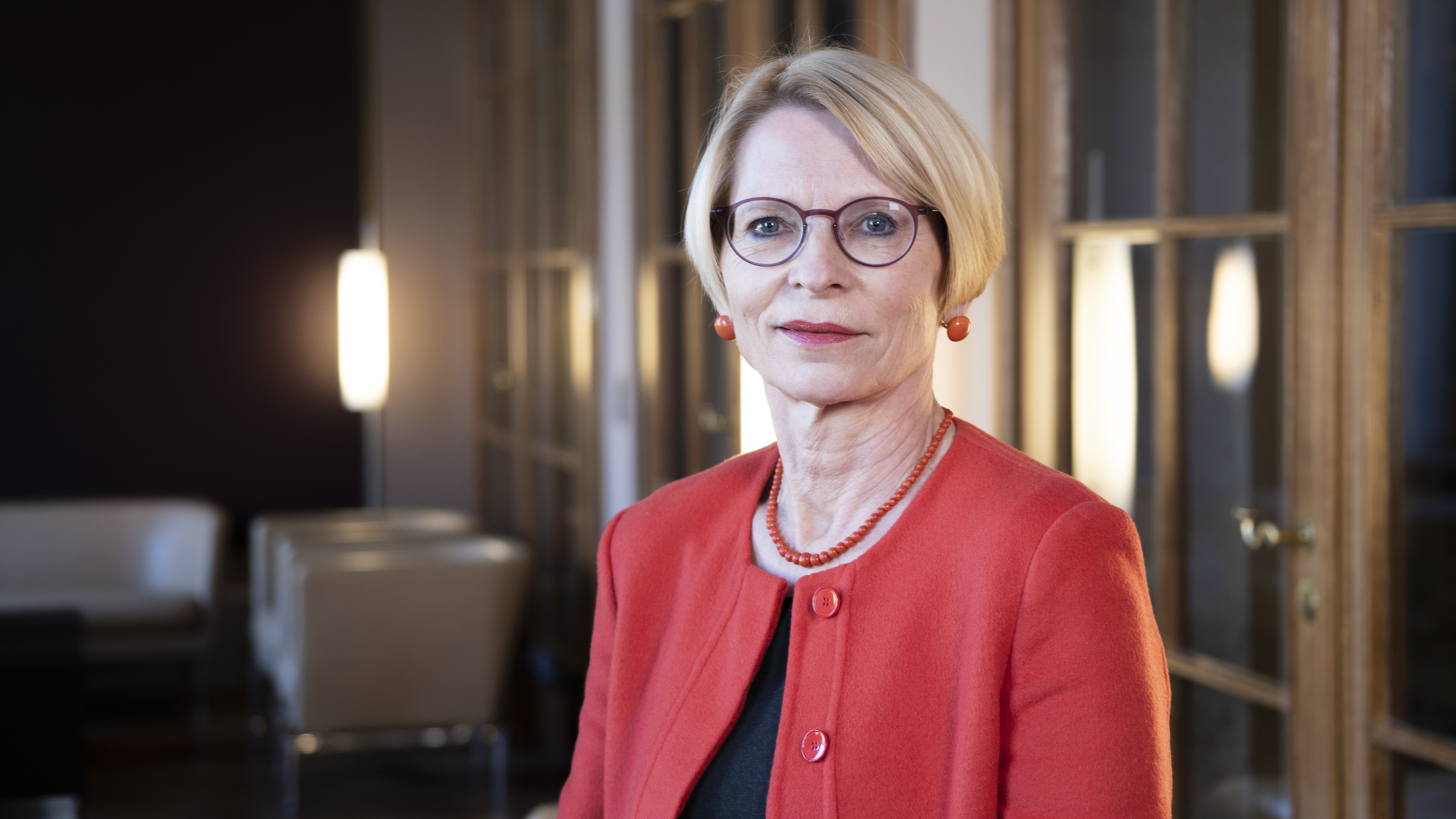 Role models
According to Martina Hirayama, her chosen field confirms what she has long known to be a fact: in male-dominated fields in particular, women role models are especially important. "The more women there are in scientific and technical professions and take on leadership roles in research, the easier things will become 2,"  says Hirayama, with an eye to the future.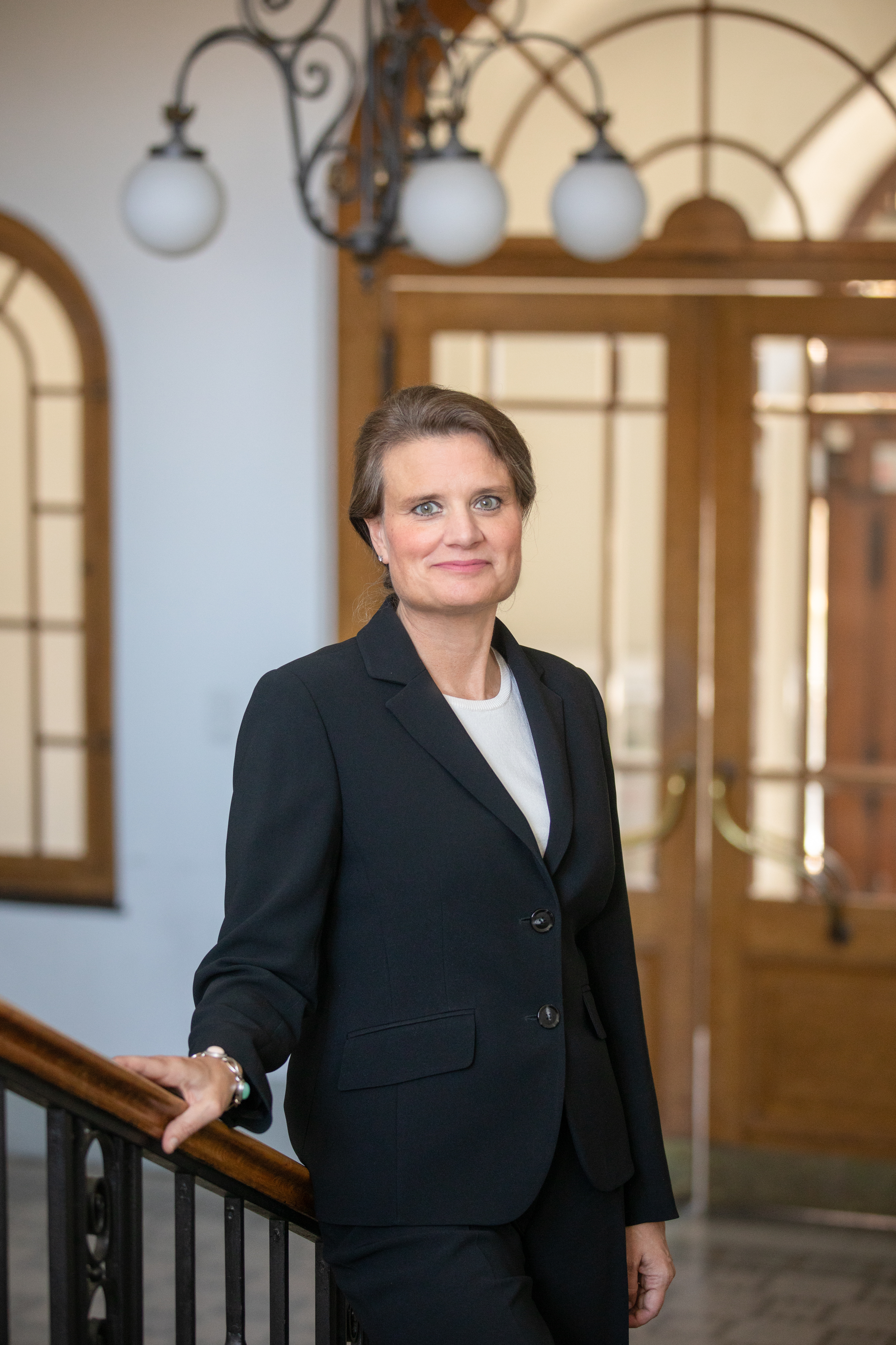 And it is precisely this quality that all five state secretaries have in common: they fearlessly break new ground. As a young woman, Leu would have found it difficult to imagine five women at the reins of the state secretariats. This makes her all the happier to hold this office together with four female colleagues today.
Switzerland's first female state secretary Marie-Gabrielle Ineichen-Fleisch will end her 11-year service as head of SECO in the summer of 2022; Christine Schraner Burgener, for her part, has only just begun this new chapter in her professional life as state secretary in the SEM. "I've never known a moment's boredom," says Christine Schraner Burgener. That's why she has never experienced changes and transitions as a difficulty. Be it as Swiss ambassador or as UN special envoy on Myanmar, she has always taken on new challenges with conviction, enthusiasm and joy. An energy which transmitted to those around her and to her work. 
As state secretary, Christine Schraner Burgener will continue to represent Switzerland abroad as a highly multifaceted and diverse country, much like she did as the first woman to head the Swiss embassy in Berlin. "We can be proud of a country that successfully combines tradition and innovation at the highest level and that allows its citizens to participate and be broadly involved", affirms Livia Leu.
Switzerland is a many-faceted country – a country with a unique political system that for over 50 years has not only acknowledged women's decisive contribution to political life at the grassroots level, but increasingly also as key decision-makers in the highest positions. The history of women serving as state secretaries had its beginnings 11 years ago with Marie-Gabrielle Ineichen-Fleisch and continues to evolve from strength to strength with Martina Hirayama, Daniela Stoffel, Livia Leu and Christine Schraner Burgener in office today. What an exciting new chapter!
1. These are the State Secretariat for Education, Research and Innovation (SERI), the State Secretariat for Economic Affairs (SECO), the State Secretariat for Migration (SEM), the State Secretariat for International Finance (SIF) and the State Secretariat of the Federal Department of Foreign Affairs (FDFA).
2. Interview with Republic magazine, 25 June 2019.
Other recent stories from this category