Emmy Hennings, Dadaist pioneer
She beguiled cabaret audiences as a singer and dancer and pushed the art scene in new directions. But outside the world of theatre, the German artist Emmy Hennings and her partner and eventual husband Hugo Ball lived in exile and grinding poverty. In February 1916 the couple opened the Cabaret Voltaire in Zurich's Niederdorf district – Dada had arrived!
Emmy Hennings (1885–1948) was a vulnerable artist who also had droves of men wrapped around her little finger: the poet Erich Mühsam called her an "erotic genius", for Hermann Hesse she was "a fairy-tale bird and a little angel", and her partner Hugo Ball asked admiringly: "Are you aware of the sheer power of your singing voice?" That Hennings was able to radiate such magic is remarkable – not least because her life was plagued by material and psychological hardship, displacement, drugs, prostitution, illness and prison. She struggled with various disabilities throughout her life, but the power of her poetry and charismatic stage presence outshone the misery and privations.
Starting with nothing in Zurich
In 1915, at a time when opponents of the war from many European countries sought refuge in Switzerland, Hennings left Berlin with Hugo Ball (1886–1927) for exile in Zurich. Her ten-year-old daughter Annemarie followed shortly afterwards. While Europe tore itself to pieces, peaceful Zurich seemed like a dream come true to these newly arrived refugees, even though their situation was anything but certain. They had hit bottom, were forced to sell their last belongings and were desperate for work. The shame and hopelessness they felt is evident from the letters they wrote asking for help.  Shortly after their arrival in Zurich, Hennings wrote:
Back then, Zurich was the most international city imaginable. You heard every language spoken on the shores of Lake Zurich. [...] But we were also quite envious of the gulls and swans that were fed by passers-by. I hesitate to admit how we stilled our hunger.
Cabaret Voltaire: an explosion of ideas
Despite their miserable living conditions, the couple summoned up enormous creative energy. On 5 February 1916, Ball rang up the curtain on Cabaret Voltaire, which aimed to be an open, anarchic stage "for Zurich's young artists". On opening night, a remarkable group of free spirits – painters like Marcel Janco, poets like Tristan Tzara and various vaudeville artists – gathered on the stage, and the house was packed to the rafters. The audience was treated to simultaneous poetry, sound poems, drum rolls, bizarre costumes and endless madness. Spiegelgasse 1, an inconspicuous address in Zurich's Niederdorf, had become the birthplace of Dada.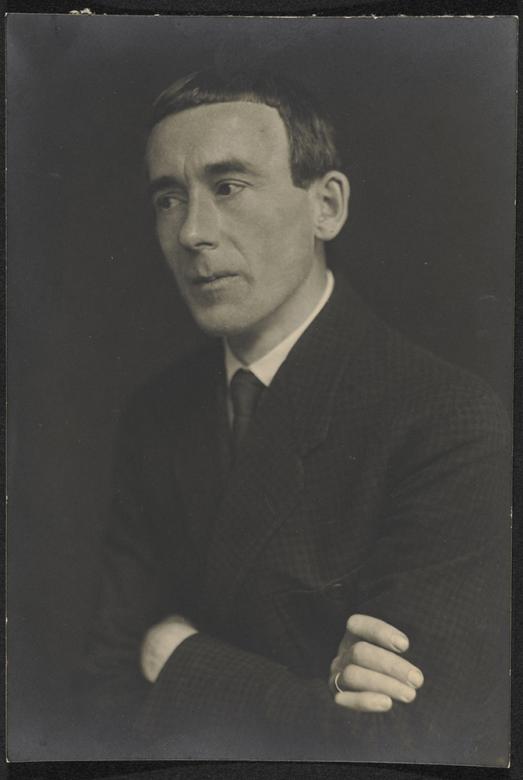 A Swiss export hit
Dadaism is not easily defined or explained. But this much is certain: Dada was against war and received norms of all kinds, including artistic norms. And Dada was for experimentation and the liberating power of nonsense. Grammar exploded and sentences disintegrated on the stage, and a playful exploration of sounds, rhythms and colours created a space for something that had never been seen or heard before. But Zurich's Dada movement was only the beginning. Tristan Tzara took ideas hatched in Zurich to Paris and Richard Huelsenbeck to Berlin: Dada would become one of the most successful Swiss export articles of all time. Dada engendered the avant-garde and would later galvanise and inspire art movements such as surrealism, pop art and punk.
Hennings the Dada star
Max Oppenheimer, Hans Arp, Sophie Taeuber and numerous other artists would later join Cabaret Voltaire, but Hennings – the only woman among the founding members  – was and remained its soul. Whenever mutterings rose from the audience, it was she who brought it back to life with her singing. Richard Huelsenbeck would later remember in a moment of candour: "If it hadn't been for her songs, we would have starved to death." The hardships of the artist's life and the disfiguring effects of morphine left an unmistakable mark, yet she cast a spell over everyone who heard her sing.
Quiet happiness in Ticino
After a four-month period of creative frenzy during which they were on stage night after night, Hennings and Ball found themselves completely exhausted. The couple therefore decided to retreat to the canton of Ticino to dedicate themselves to a life of writing and seclusion. Hennings would go on to write several books which established her fame as a writer. Her first two books, Prison (1919) and Stigma (1920), were based on her own painful experiences as a prison inmate and prostitute.
Hennings and Ball married in 1920. After a few short, happy years in Ticino, Ball died of stomach cancer, at the age of 41.
Hennings survived him by more than 20 years, but she continued to struggle financially, having to work as a laundrywoman and factory worker and to sublet rooms to make ends meet. The eccentric co-founders of the Dada movement are buried together in Gentilino by Lake Lugano.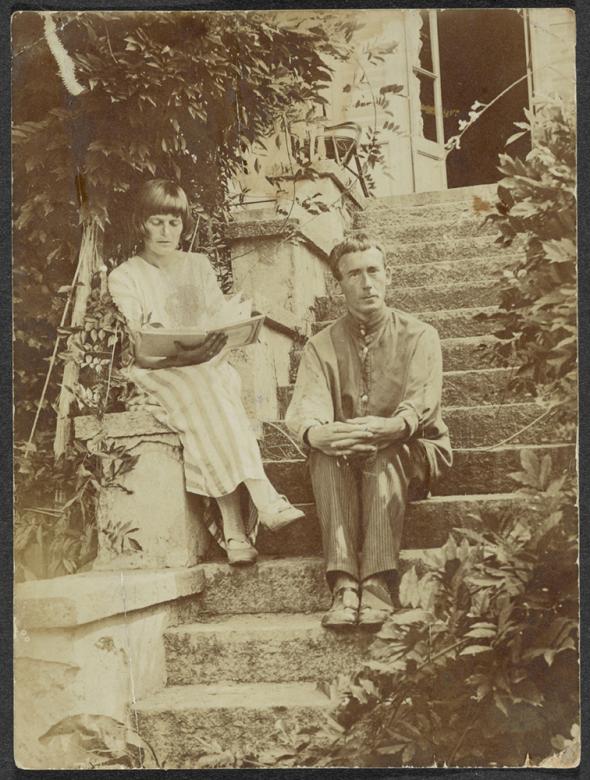 DADA forever
Dada continued to inspire people for decades. The student movement of 1968 drew energy from Dadaism, as did the urban revolt in Zurich in the 1980s. The Kunsthaus Zürich houses the world's largest Dada collection. The Cabaret Voltaire reopened in 2004. In 2016, the 100th anniversary of its founding, radio and TV stations tried to outdo one another with tributes to the cabaret.
Emmy Henning's and Hugo Ball's artistic heritage lives on, especially in Zurich – the birthplace of Dada.
Other recent stories from this category