Equal opportunities for young cyclists from around the world in Switzerland
Biniam Girmay recently became the first African cyclist to win a major racing event. As a young rider, he spent several months at the UCI World Cycling Centre in Aigle, a small town in the Swiss canton of Vaud, learning about pro cycling and its challenges. His success has made him an ambassador for over 1,500 young athletes from developing countries who have taken part in the programme over the past 15 years.
At the end of March, Biniam Girmay made cycling history. At the Gent-Wevelgem road cycling race, the 22-year-old from Eritrea, one of the poorest countries in the world, became the first African cyclist to win a major international title. "It's unbelievable, amazing. I did not expect this," he said.
At the International Cycling Union (UCI) World Cycling Centre in Aigle, one man was especially delighted with Girmay's achievement. For the last ten years, Jean-Jacques Henry has led a programme to identify and coach the most promising male and female cyclists from developing countries. As African Junior Road Champion, Biniam Girmay stayed in Aigle twice for three to four months in 2018 and 2019. Jean-Jacques Henry mentored him and helped him to progress.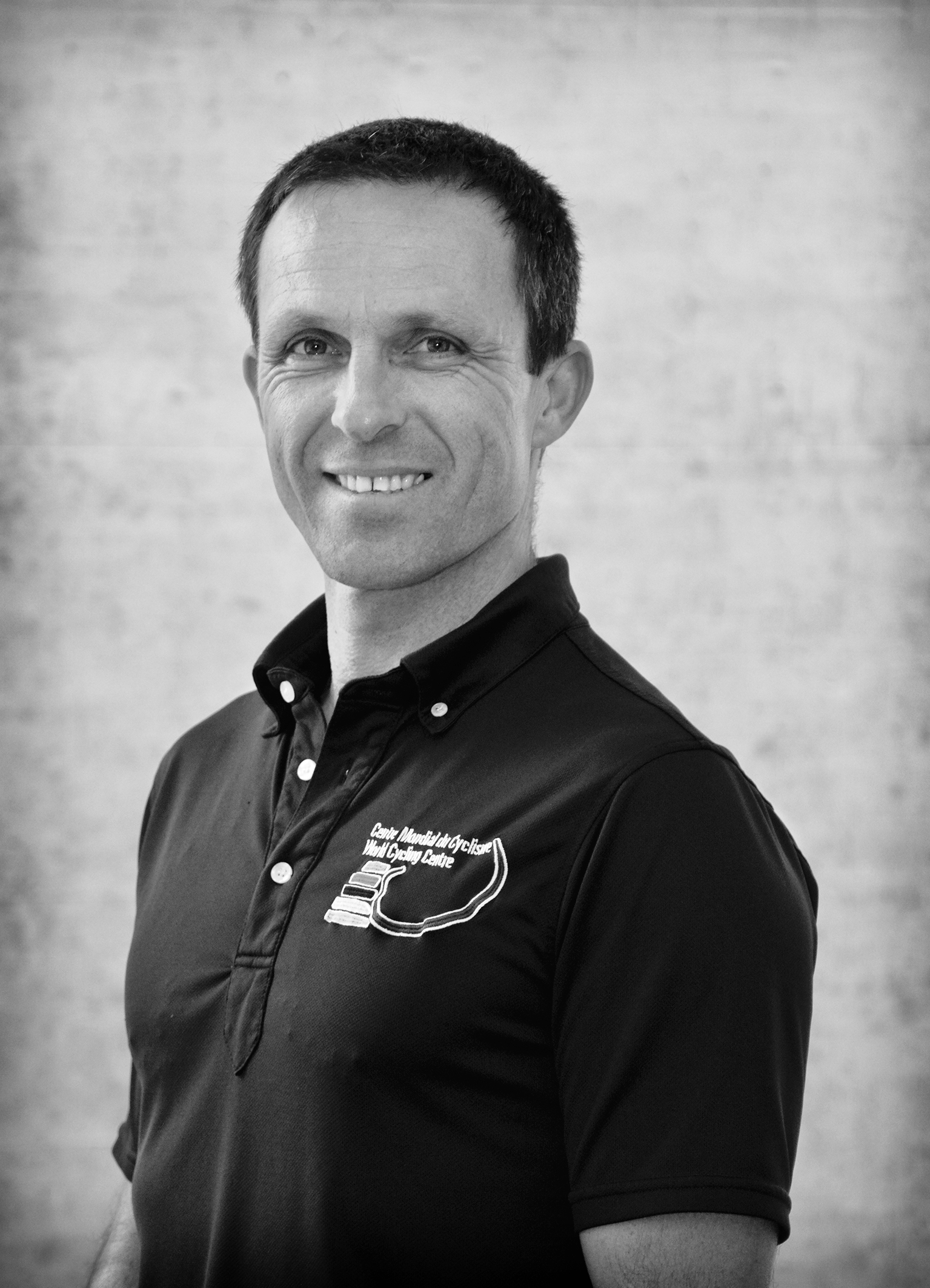 Sitting in the centre's restaurant, Henry, who is from Brittany and was himself a professional rider in the 1990s, is full of praise for the young champion. "Intelligent, very attentive, Biniam understands what he's told very quickly. It was easy to help him progress. He always hated cobbles, but he coped really well in Gent-Wevelgem. At 1.80m and 66kg, he has a good power-to-weight ratio. He is a sprinter who can climb – he isn't built for big climbs but can manage three to four kilometre hills very efficiently. I think that for him, his time at Aigle was a catalyst."
Coach Henry sees a bright future for the young Eritrean. 
It didn't take him long to prove his potential. He's shown that he can win a big race, which has given him a new status: he is now a protected rider, a leader. If he's done it once, he can do it again – especially since he is only 22 years old, while others are already in their thirties. I can see Biniam shining in the other Ardennes Classics, like the Amstel Gold Race or the Flèche Wallonne. We haven't yet seen his limits. 
That an Eritrean should become the first African to win such a prestigious race does not surprise the French expert. "Cycling in Eritrea, like athletics in Kenya and Ethiopia, is a legacy of Italian colonisation and remains the number one sport in the country." In 2015, another Eritrean, Daniel Teklehaimanot, became the first African rider to wear the polka dot jersey (for best climber) in the Tour de France.
In the 15 years since the young talent project was launched, some 1,500 riders aged 17 to 24 from Africa, Asia and Latin America have spent time in Aigle surrounded by qualified coaches. "Eight years ago, we celebrated our 1000th resident, a Rwandan named Jeanne d'Arc," says Henry, smiling. Girmay Biniam is not the first young talent programme graduate to excel at the highest level. The Venezuelan Stefany Hernandez became BMX world champion in 2015. Nicolas Paul from Trinidad and Tobago recently finished sixth in the speed event at the Tokyo Olympics and regularly visits the World Cycling Centre to train. This spring, some Thai sprinters were training for the Paris 2024 Olympics.
With so many different nationalities rubbing shoulders, the aptly named World Cycling Centre is a veritable Tower of Babel. Jean-Jacques Henry is passionate about his work. "These young people share a lot of knowledge with each other. The approach we take depends on their personality, their culture, their religion. Their lifestyles are often different to ours. You have to learn to discover them, go slow, be patient, while helping them to understand what is expected from them at the highest level. Because if they are here, it's because they want to succeed."
To become a champion cyclist, a vocation and time in the saddle are not enough. "These youngsters need to address a lot of points. They have to learn to eat better, to recover better. Cycling is a very tactical and technical sport. A good sprinter must be able to read a race and analyse situations. Even if they are very good, they'll fall behind if they don't know how to manage these parameters."
The World Cycling Centre only invites the best young cyclists worldwide. The system used to identify these young talents is very sophisticated. "We have branches on every continent," says Jean-Jacques Henry." For Africa, it is in Pearl in South Africa. The young people are tested on home trainers, connected bikes which supply the necessary data. 
In Aigle, their costs are fully covered by their federation and the Olympic Solidarity fund. They stay in a guest house in the centre of Aigle and are loaned bicycles to train. "Our mentoring scheme allows them to take part in major high-level events. Europe has more than a hundred, whereas in Africa there are fewer than ten. And in Africa, distance can be an obstacle. Young riders sometimes have to travel more than 3,000 kilometres to take part in a race." The UCI also encourages cycling locally by sending professional bikes. On the day of our visit, some of these were packed and waiting for dispatch to Benin and Sri Lanka. "In these countries, average salaries rarely exceed CHF 200 per month, while a racing bike costs between CHF 3,000 and 10,000."
The UCI pulls out all the stops to foster young talent. Last December, a dozen young Afghan champions threatened by the Taliban, who have banned women's sport, arrived in Aigle. The women's extraordinary evacuation was organised jointly by David Lappartient, President of the UCI, and Philippe Leuba, who is the member of the Vaud State Council responsible for sport.
In 2025, Rwanda will be the first African country to host the Road World Championships. "Among the pros, I can see only Biniam Girmay winning a medal for Africa. But we are in the process of identifying 13 and 14 year-old boys and girls to train them and give them a chance to shine at junior level in three years' time," explains Henry.
Other recent stories from this category