KT Gorique: the Swiss artist taking the world of hip-hop by storm
Swiss artist KT Gorique is fast securing her place in the temple of hip-hop as a force to be reckoned with. From street dance to the power of words, she has found her creative identity and is not about to let go. Her music reaches from Switzerland to West Africa, resonating in Italy, Germany and France as well as the US and Canada.
"Welcome!" says KT Gorique as she opens her door. That, in fact, is the title of her new album: Akwaba, which means 'welcome' in the Ivorian language of Baoulé. It soon becomes clear she is welcoming us not only to her home but into her entire universe, to open the windows to our emotions and draw the shutters on any preconceived notions we may have had about rap.
"Hip-hop is pretty mainstream these days," she says. "But it wasn't always like that. When I started out on the local circuit with some of my friends, hip-hop was still a niche culture with only a small fan base." It was her friends, impressed by her talent, who persuaded her to enter a freestyle, or improvised, rap contest. Under the name KT Gorique (a play on words that sounds like the French catégorique, or 'categorical'), the then 21-year-old started competing in freestyle rap battles around Switzerland, making it all the way to the national finals.
Winning this took her to New York, where she represented Switzerland at the End of the Weak world finals. She triumphed there too – becoming the first female, first Swiss and youngest ever contestant to win the title of world champion in freestyle rap. That was back in 2012, she recalls with excitement: "It was crazy. I was from this really small country and no one was expecting it. It had a huge impact on my life: people were curious about me and started taking an interest in my work, calling me up and asking for interviews."
 
A mantra and creative outlet

Little by little, the name KT Gorique spread far beyond her home canton of Valais, and one of her videos appeared in the online feed of French film director Pascal Tessaud. As it happened, Tessaud was looking for a female artist to play the lead of a young rapper in his next film, so he contacted her on social media. "I thought he was kidding till he sent me some of his film shorts and documentaries," she laughs. She agreed straight away despite having no previous acting experience. One of her mantras:
There are no coincidences in life.
Tessaud's film Brooklyn went on to be selected for the ACID section of the 2014 Cannes Film Festival and around 40 other international film festivals.
Acting gave her a fresh perspective on making music: "I learnt a lot about how to interpret the power of words or a particular situation." This aligns with her overall approach to the creative process: she writes all her own lyrics, composes instrumental beats, designs the acoustic atmosphere for the project and sets the visual scene. Her on-stage performance, with her face painted, amplifies the power of her words, bringing them to life – not least thanks to years of experience in hip-hop dance: "We used to practise alone. I'd copy moves from music videos, like Michael Jackson's."
Her latest album Akwaba transports us to her universe, which is both intimate and chaotic, liberated and deconstructed, where reggae and ragga vibes meet with the sounds of African percussion and electric guitar riffs. The mood wavers between warm and agitated – it draws us in, but keeps us on edge. "I'm sensitive to the world around me, so anything can affect me emotionally, challenge me or annoy me. Particularly injustices. And these are feelings I need to express." Her lyrics convey some of her innermost feelings, like that of not necessarily being happy despite appearances: J'rigole tout l'temps mais j'suis pas contente. An all-round artist, she finds a creative outlet in writing – whether rap lyrics or a short story – and at times also in painting.

Musical influences

She always takes her inspiration from a beat, the instrumental backing track. "When I listen to a beat, it speaks to me. So I transcribe the images and emotions I feel into words." Every day she listens to some of the beats she receives from all over the world or puts together some musical ideas of her own. Akwaba includes the work of beat makers from France, Côte d'Ivoire, South Africa and Belgium. Her style is what she likes to call 'future roots', a 21st century sound with roots in all the influences that first attracted her to music.
Reggae was the first genre of music to touch her heart, while the Ivorian rhythms of coupé-décalé lit up her soul. "So why not use them? I include these in my music too," she says. Akwaba brings together all her personal preferences and thoughts.
This album reflects my innermost self, everything I am.
The seeds of the album were sown in June 2018 when she returned to Côte d'Ivoire, the country she left aged 11 but which never really left her.
The album features collaborations with other artists who came to the studio to support her, like reggae singer Taïro, who coached her for some of the vocals, and comedian Shirley Souagnon, who adds some philosophical humour with her interludes. For KT Gorique, you have to make your own luck. As the lyrics go in Outta Road, "If you let the vase go, don't be surprised that it breaks in silence". So she's not letting go. Categorically.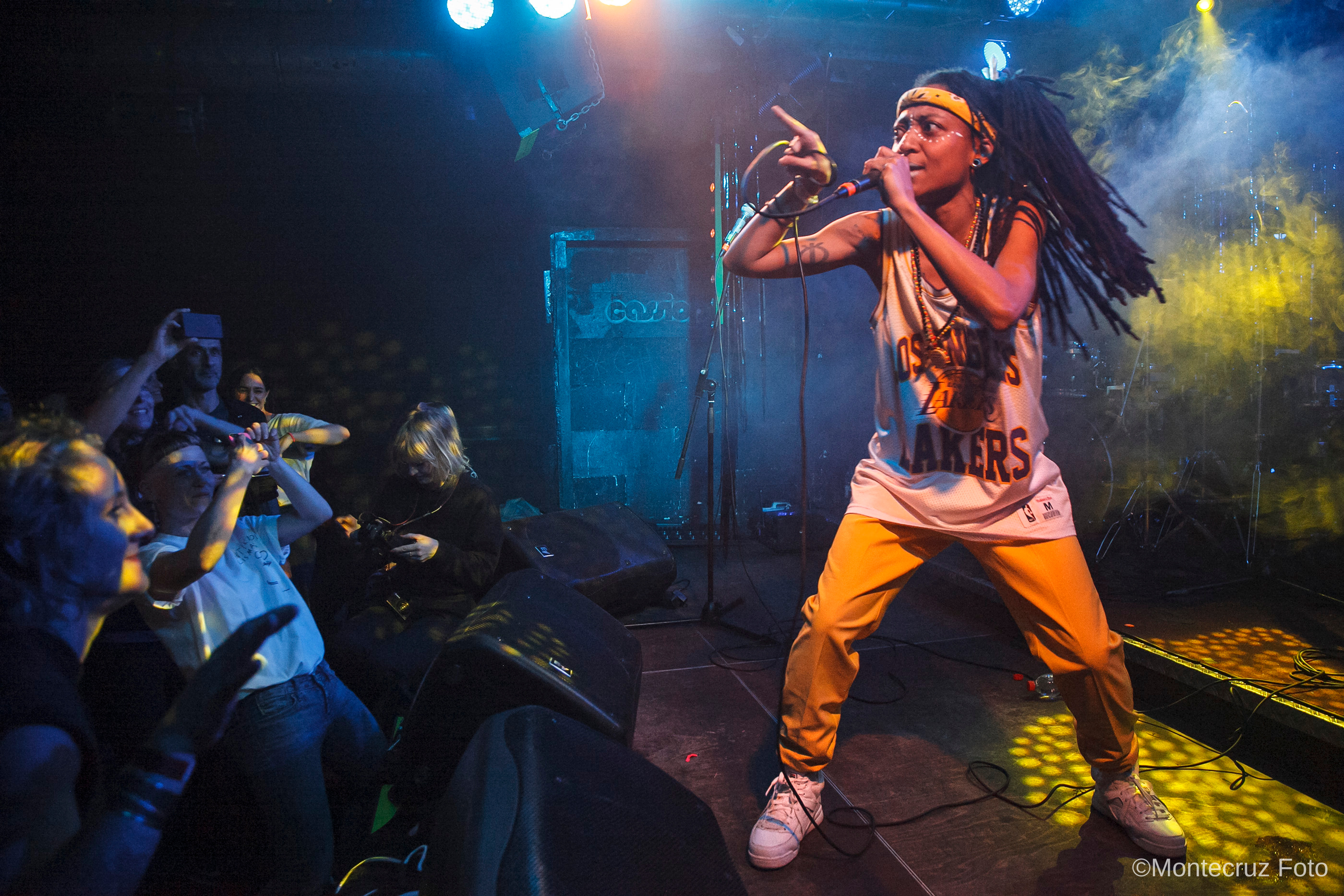 Bio
1991 Born in Abidjan, Côte d'Ivoire.
2002 Moved to Switzerland, lived first in the canton of Vaud and then Valais.
2012 Won Swiss national finals and world finals in the End of the Weak freestyle challenge.
2015 Played Coralie in the film Brooklyn by Pascal Tessaud.
2016 Released her debut album Tentative de survie.
2017 Released the mixtape ORA.
2018 Released the EP Kunta Kita.
2019 Won a Swiss Music Prize. Opened for Nicki Minaj at the Hallenstadion in Zurich.
2020 Released the album Akwaba. Hosted the Biggest Female Allstars Cypher during lockdown, a virtual gathering of 19 female rappers from 9 countries.
Translation of an article by Chams Iaz originally published in Le Temps in October 2020. 
Other recent stories from this category