Swiss Design at the Milan Design Week
The second, 2018 edition of the Swiss Design Map Milano, produced under the auspices of the Swiss consulate general in Milan, is now available. The concept is simple: the Swiss Design Map Milano is a map of the city which shows every Swiss event during Milan Design Week. The map features over 40 schools, companies and designers – both young and experienced – that are taking part in Milan Design Week. The project is a successful example of Swiss public diplomacy through a public-private partnership to promote Swiss culture, tourism, SMEs and exports.
Swiss Design District
The Swiss Design District – a Swiss Business Hub Italia initiative – is the first Swiss joint stand at Milan Design Week: 15 Swiss SMEs showcase different aspects of Swiss design in an attractive 400m2 showroom on Via Tortona.
SWISS ❤
DESIGN
The Swiss Arts Council Pro Helvetia was present for the first time at the Milan Design Week with its own show. Under the SWISS ❤ DESIGN heading, some of the most forward-looking Swiss design studios displayed their products at a major exhibition in Palazzo Litta: Diiis design studio (Liestal), Egli Studio (Renens), Florian Hauswirth (Biel), Kollektiv vier (Basel), Alain Schibli (Aarau), schoenstaub (Zurich) and Rafael Kouto (Ticino).
These are some of the Swiss design studios present in Palazzo Litta:
Florian Hauswirth 
Florian Hauswirth worked as a technical model maker and material researcher for Vitra, before studying Industrial Design at the FHNW University of Applied Sciences and Arts Northwestern Switzerland. Today, he works as an independent designer and teaches at the Lucerne School of Art and Design. His work has been shown internationally and has received several awards including the Wallpaper Design Award. His industrial production is a combination of hand-made and machine production, which raises awareness of materials and development processes, displaying craft as a cultural knowledge.
schoenstaub 
Founder and designer Nadja Stäubli united her passion for intriguing visual arts with the expertise of Swiss high-end technology to develop schoenstaub, a collection of woven carpets, printed beach towels and home objects. Collaborating closely with leading manufacturing enterprises, schoenstaub creates products that incorporate photorealistic motives, graphic elements and fine drawings. All of the products are designed in Zurich, the carpets are woven in a renowned manufacturing company in Iran, and most of the complementing objects of the collections are made in Europe.
Diiis Designstudio
Susanne Roser and Martina Staub founded the Diiis Designstudio in Basel in 2015. The duo develops, visualises and realises product ideas from design research to marketable products, focusing on the balance between functionality, simplicity and aesthetics, with a special attention to detail and materials.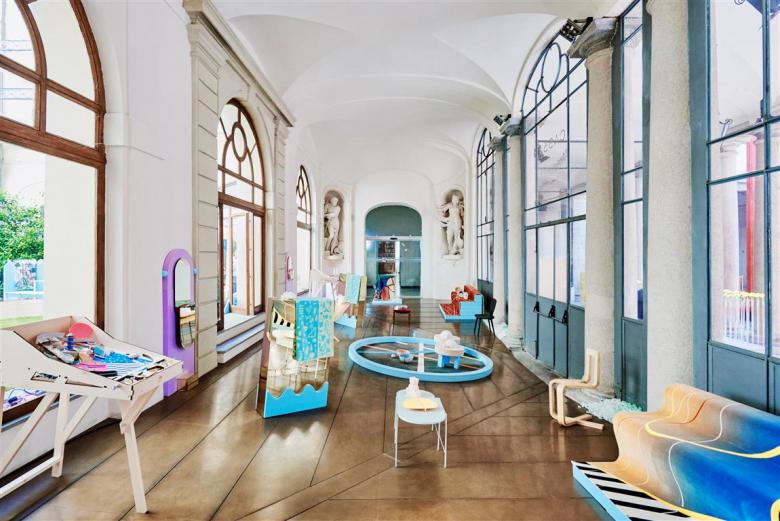 Rafael Kouto
Ticino-based textile and fashion designer Rafael Kouto graduated recently with an MA in Fashion Matters at the Sandberg Institute in Amsterdam. He obtained his first degree from the FHNW Academy of Art and Design Institute of Fashion Design in Basel.
The ALL THE NOTHING THAT WILL REMAIN collection presented during the Milan Design Week proposes a de-Westernisation of mass-produced discarded garments and textiles, upcycling them into a hybrid aesthetic between Africa and the West.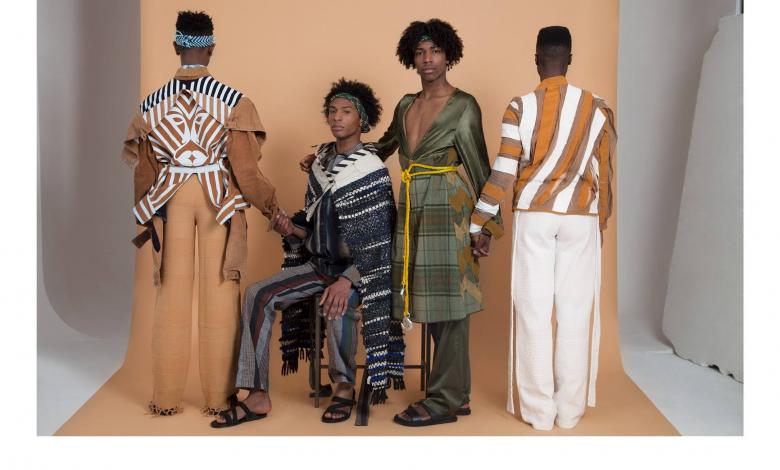 Collaboration with students and schools
Share a chair
In 1974 the iconic Italian designer Enzo Mari published Mari Autoprogettazione, a milestone in contemporary design history. In the book, Mari called for the democratisation of design and for people to make their own furniture when required.
The well-known Swiss designer Alfredo Häberli, mentor at the FHNW Academy of Art and Design Institute of Fashion Design in Basel, took this attitude as a starting point for a workshop with the students. The results are individual furniture prototypes that raise critical questions about basic discourses of design as embedded in Sedia 1.
ecal Digital Market
ECAL/University of Art and Design Lausanne has turned Spazio Orso 16, a 17th century Milanese palazzo, into a contemporary production site and retail shop inspired by a new vision of digital manufacturing. Most of the recent product design research into 3D printing has focused on new technologies and the shapes they can generate. The idea behind this project was to present digital manufacturing as an industrial production tool thanks to a print farm composed of numerous machines printing the same pieces simultaneously. "ECAL Digital Market" offered functional and well-designed everyday objects, created by Master Product Design students as well as by a selection of ECAL-related designers (faculty members and alumni).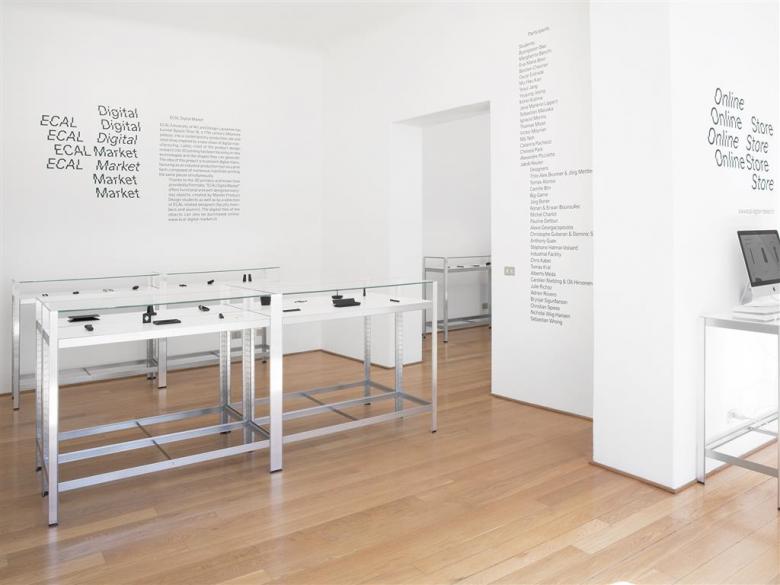 A perfect Swiss Cheese Knife
Maison du Gruyère, which markets Gruyère® AOP cheese all over the world, asked fourteen students in Product Design from Geneva School of Art and Design (HEAD – Genève) to come up with a sturdy yet handy knife design with an accompanying cheese board, embodying the DNA of Gruyère® AOP – Switzerland. Thomas Manil's was selected as the winner out of the fourteen projects presented during the Milan Design Week 2018.