Short supply chains and locally produced fashion instead of mass-produced clothing from the other side of the world. Swiss designers create innovative and sustainable fashion.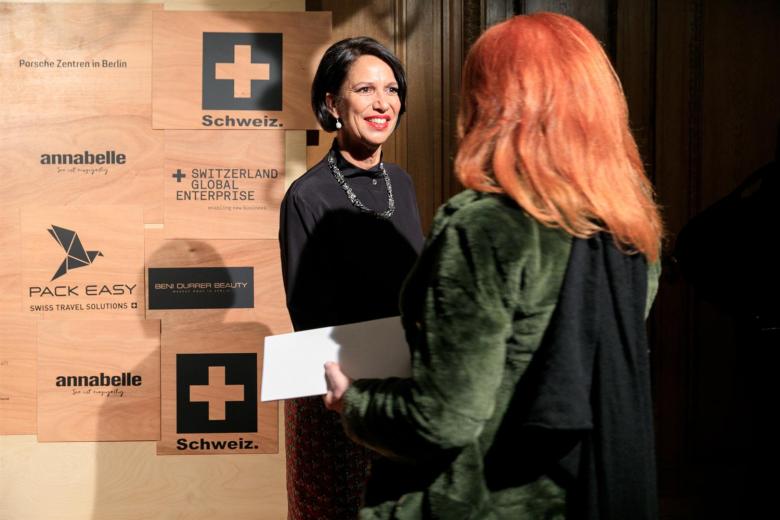 Vegan leather made of pineapple leaf fibres and organic cotton?
These creations are produced in Switzerland and neighbouring countries. Many Swiss fashion products are tailored and produced in Switzerland but even in the case of those that are not, the designers visit the workshops in person to ensure first-hand that quality standards and fair working conditions are being met. Short supply chains and local production make this possible and enhance environmental compatibility.
The designers' commitment to sustainability is also reflected in the materials they use. Their labels meet the highest recycling standards and use recycled materials wherever possible. For example, offcuts from the production of leather wristbands or key rings are reprocessed or delivered to an incineration plant to generate electricity. .
Innovation from tradition
Few products embody Switzerland's rich industrial tradition more than textiles. St Gallen embroidery, for example, is known the world over. The fashion labels shown in Berlin demonstrate that tradition can also be chic. Knitwear may sound passé but is just the opposite: non-conformist, unconventional and self-confident.
During the structural transformation of the last few decades, the Swiss fashion industry has also demonstrated a remarkable innovative capacity. Tyre components made of textiles, upholstery fabrics that decompose in an environmentally friendly manner, bulletproof vests, sound-absorbing fabrics and many other products are being made and marketed in Switzerland. Tradition and know-how have given birth to innovation. Visitors to Swiss Fashion Night were not only able to see and touch innovative fabrics but also to smell textiles developed at the Swiss Federal Laboratories for Materials Science and Technology (Empa) – specifically a fabric made of fibres containing a liquid core with essential oils that exude a fragrance even after processing.
From Switzerland, for the world
Fashion shows celebrate beauty for beauty's sake. But fashion also has to sell. High-quality collections from Switzerland have enormous potential on the German market. The strong statement made by Swiss Fashion Night on behalf of the Swiss textile and fashion industry during Berlin Fashion Week will hopefully resonate in the trendy clothing stores of the German capital and across the country.
Other recent stories from this category