Swiss pro cyclist and doctor, the double life of Élise Chabbey
At 27 years old, Élise Chabbey from Geneva is already an accomplished multidisciplinary athlete. In 2012, she competed in canoeing and kayaking at the London Olympics. In 2017, she finished best Swiss female runner in the legendary Sierre-Zinal mountain race. In 2020, she worked as a doctor at the Geneva University Hospitals at the height of the coronavirus crisis, but this did not prevent her from becoming Swiss road cycling champion a few weeks later. Quite a double life.
A doctor and professional cyclist, Geneva's Élise Chabbey (27) has a finger in many pies. In the spring of 2020, she worked at the Geneva University Hospitals (HUG) to provide support during the first wave of the coronavirus. As soon as the cycling season resumed in the autumn, she got on her bike and went from strength to strength. Crowned Swiss road cycling champion for the first time, she came 24th in the Giro d'Italia, after having been in the top 10 for a long time.
The Giro is the toughest race in women's cycling: 11 days non-stop, with mountainous stages, including the ascent of the Gavia, one of the highest passes  in the Alps, culminating at 2,600 metres. "By the end of the fourth stage I was suffering because I didn't have enough kilometres under my belt and I'm too heavy for ascents like that anyway. But I manage. I was often the last team-mate to accompany our leader, New Zealand's Mikayla Harvey, who finished 5th overall. It's a team sport where each cyclist gives their all for the team." 
Where this 'puncher' feels more at ease is in one-day classic cycle races, such as Liège-Bastogne-Liège, where she finished 13th. "The rolling terrain suits me even better when it's cold and raining. I'm pretty tough. Some girls can be a bit hesitant going downhill, but I just go for it!"
After successfully completing her six years of studies, Élise had taken a sabbatical in 2020 to devote herself entirely to cycling, but the coronavirus pandemic put a spoke in her wheel.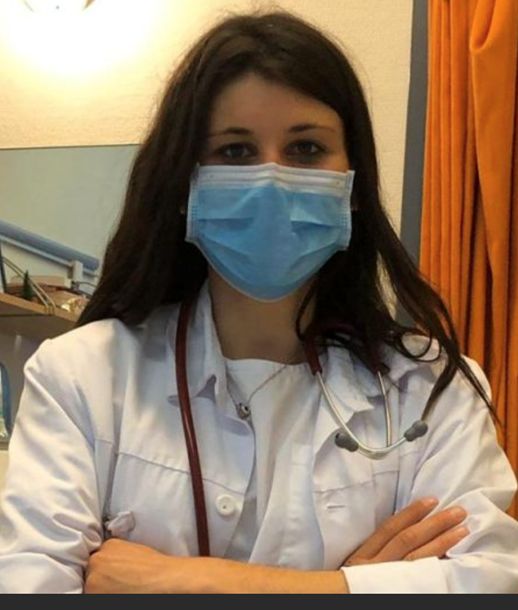 "In March, we were on our way to the Strade Bianche race in Tuscany. We were barely out of the Gotthard when we were told it was cancelled. Well, we kind of expected it." Shortly afterwards, at the request of her Master's professor, she agreed to return to the HUG. The next three months were very intense, working between the COVID units and internal medicine. "They had recruited a lot of young graduates like me. I had plenty of support and was never alone. I felt very motivated." Despite long days in white coats from 8am to 8pm, she found a way to keep in shape. "During the week I would run to and from the hospital and on weekends I would go on long cycle runs for 4 to 5 hours. I like to be outdoors, in all weathers, just racking up the kilometres." 
In women's cycling, Élise is an exception. She is one of the only ones to have completed an undergraduate and post-graduate degree in parallel. Doing both together hasn't always been easy. She did her first Giro in 2019 just two weeks before her final exams. "I took advantage of all the travelling time and the evenings after the stages to study. Mentally, it was really tough." Although she was always a sports addict, she came to cycling relatively late – just four years ago – and somewhat by chance. "I was a keen runner, but I got injured and was having trouble with my knee, so I had to fall back on cycling for my rehabilitation. I took to it like a duck to water: with cycling it's more about stamina than the technique and, as is often the way with these things, I got hooked."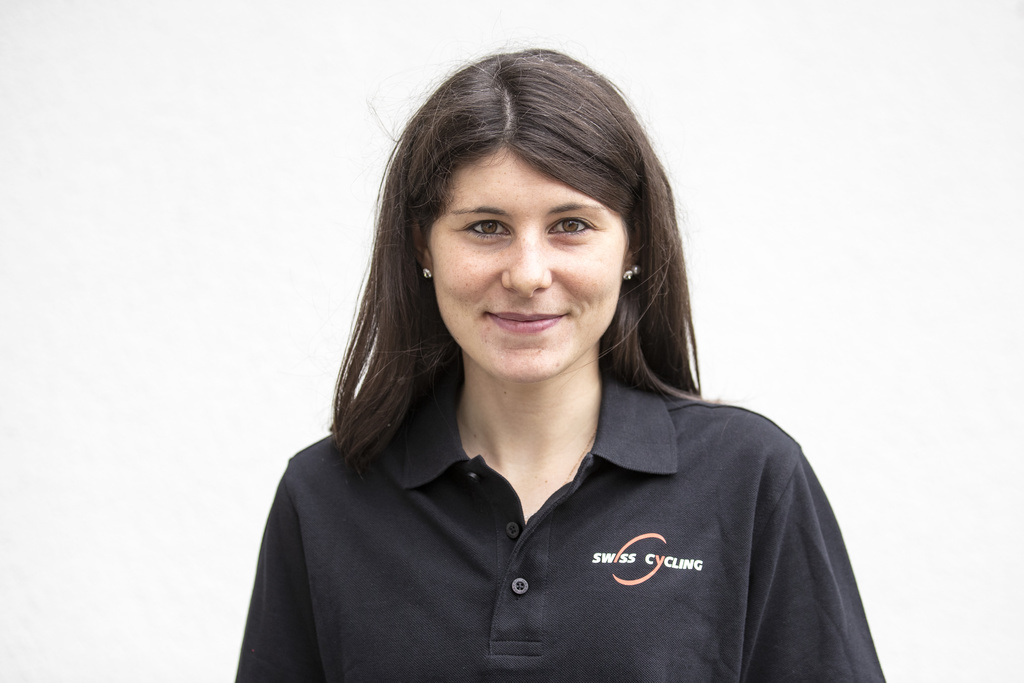 Although there have been some notable exceptions, including stars like Jeannie Longo, women's cycling continues to live in the shadow of its male counterpart. The winner of the Giro in the men's category receives EUR 500,000 compared to EUR 5,000 in the women's category – one hundred times less. "It's ridiculous and it hurts," says Élise. Of the 200 or so professional female cyclists, I think only about 40 make a living out of cycling. But at least we do make some money, which is not the case with all women's sports." Thanks to her recent successes and rising recognition, Élise has signed for next season with the Canyon/SRAM team, one of the eight best teams in the world, known as the World Tour, where a minimum wage of CHF 36,000 is guaranteed. "That's per year, not per month," she smiles. Faced with all the bad press surrounding cycling and doping, she hesitated before taking the plunge and turning pro. "They'll make you take performance-enhancing drugs," my mother used to tell me.  Two years on, Élise feels fairly reassured. "I've never been offered anything and we have to report our whereabouts at all times. I have an average of four unannounced check-ups a month. Sometimes they turn up at my door at 5am. It seems to work. I'm not saying there's no doping going on in women's cycling, but less so than in men's cycling. Probably for lack of money."

In 2021, her dream is to participate in the Tokyo Olympics, which was postponed for a year. She is one of two athletes competing for the coveted single place awarded to Switzerland, along with Marlen Reusser, one of her best friends in cycling. "I'm more at home in road racing and Marlen is more time trial. If Swiss-Cycling doesn't manage to get us a second place, it'll be war between us," she smiles. "If it comes to it, I'll slash her tires," she joked recently on French-speaking Swiss television. If she qualifies, this will be her second Olympic Games after London in 2012, where she competed in a quite different event: canoeing and kayaking. "I was 19 years old. There was such a great atmosphere in the Olympic Village – 15,000 spectators around the edge of the water, setting the mood. It'd be really cool to do the Olympics again in another discipline." 

Kayaking has always been a family affair with the Chabbeys. "My grandparents did it, and so did my parents. My two brothers, my sister and I spent a good part of our summer holidays paddling in the Ardèche." In sports, Élise has always been an excellent all-rounder. In 2017, she finished best Swiss female runner in the legendary Sierre-Zinal mountain race. In winter, she keeps in shape with cross-country skiing. "I'm unhappy when I have to rest. I find it hard to sit down in front of a TV series – it bores me. So I tend to cook, or do some gardening."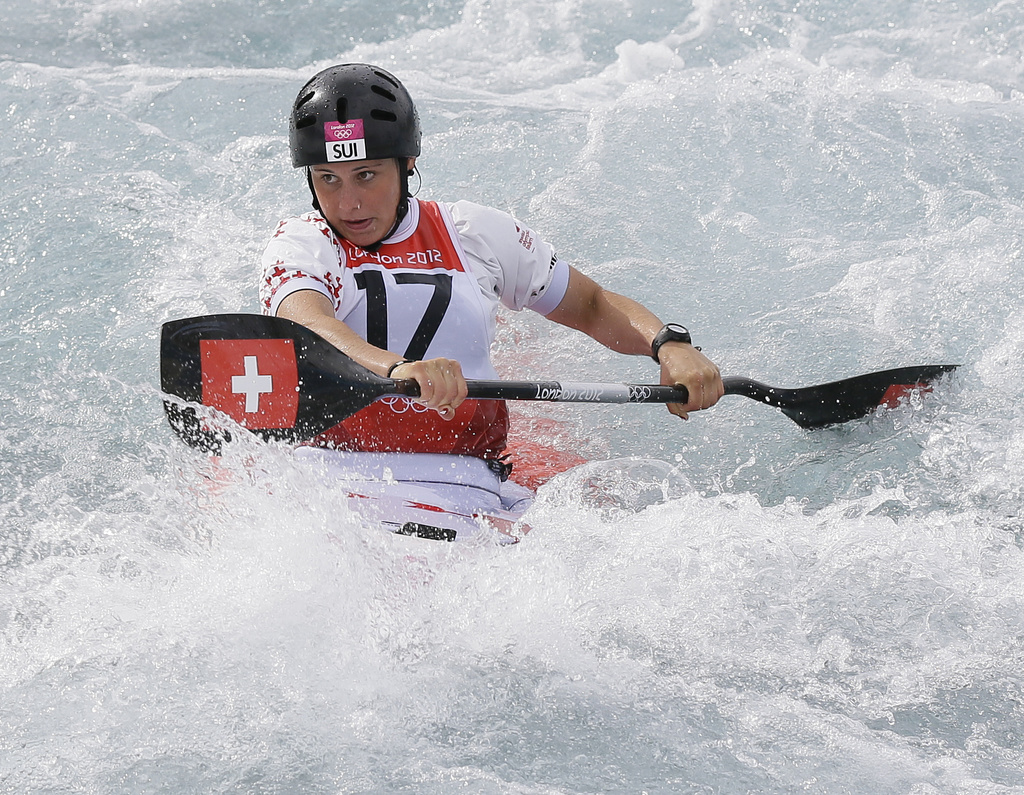 Originally from Ayent in Valais, the Chabbeys have lived for three generations in Geneva, where their father runs a civil engineering company. It was Élise's grandmother, a dentist by profession, who inspired her to go into medicine. Élise's real career should have begun in November at Sion hospital, but she has decided to postpone it further: "Everyone encouraged me – my future bosses, the HUG in Geneva. At my age, if I want to practise the sport I love, it's now or never. I know that an extremely interesting job awaits me further down the line and that's motivating."