Swiss wine embraces its feminine side
The number of female winegrowers in Switzerland is increasing all the time. Their wines are as reputed as those of their male counterparts and many have won awards. We talked to four Swiss women who have made a career in winemaking, each in a different canton.
Françoise Berguer was the first woman admitted to the Lausanne School of Viticulture, in 1954. "They didn't want to accept me at first," recalls this pioneering woman, who still runs her estate 'Les Gondettes' in Satigny (Geneva). "My father was very insistent, and they eventually let me in." Even thirty years ago, winegrowing was still very much a man's world. But things have changed, and more and more women are now running their own vineyards. "There's nothing unusual about it anymore, and the discrimination has all but disappeared," she points out.
In fact, the wines made by Swiss women are highly regarded, as evidenced by their many awards. Take, for example, Marie-Thérèse Chappaz, winner of the 2015 Lalique prize, or Noémie Graff, who received the prize for Switzerland's best Pinot Noir in 2010, or Chantal Ritter Cochand, whose Sauvignon Blanc was awarded the Sélection Or in 2016. The four winegrowers we spoke to, all members of the women winegrowers' association Les Artisanes de la Vigne et du Vin, are just some of the many women now running their own estates.
Marie-Thérèse Chappaz – a wine star from the Valais
Winemaking was not the first career choice of Marie-Thérèse Chappaz: she originally wanted to be a midwife. Her mind soon changed after receiving a plot of vines from her father, and the rest is history. This winegrower from Fully (Valais) has become an icon of Swiss wine, with connoisseurs fighting over her production. Her estate has expanded from one to almost eight hectares, working with biodynamics since 1997, and her wines have been awarded numerous medals.
"When I started out in the 1980s, it was not easy gaining acceptance as a woman in the business," recalls Marie-Thérèse Chappaz. "Things are different now. I think women have brought more passion to wine. We take a different approach than men." Alongside her biodynamic practices, Marie-Thérèse Chappaz uses as little technology as possible on her estate: "I enjoy manual labour. Actually I'll be starting to work with horses soon. It's a different sort of harmony."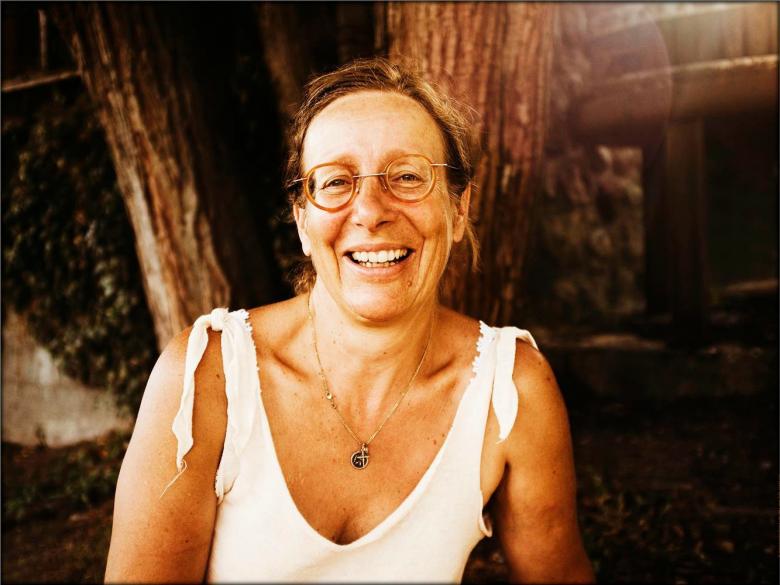 Among her own wines, one of her favourites is the Grain Ermitage Président Troillet. "It was named after my great-uncle, who founded the estate. It comes from a vine that's 92 years old. I like things with a history behind them."
Noémie Graff – heir to a non-conformist tradition
Noémie Graff always knew she wanted to take over the family estate in Begnins (Vaud). "It was an obvious choice: winegrowing is the best job in the world." After graduating from the University of Lausanne with a degree in history, specialising in ancient viticulture, she continued her studies at Changins School of Viticulture and Oenology. She then took over the family estate in 2006, at the age of 30.
Her grandfather René Graff had named the estate 'Satyre' after the mischievous companions to the god of wine and revelry. True to its name, the vineyard soon became known for its unorthodox ways, with Graff Sr. ripping out the existing vines in the 1940s to make way for Pinot Noir and Gamay. The local authorities were in uproar, in a region known for producing only white wines.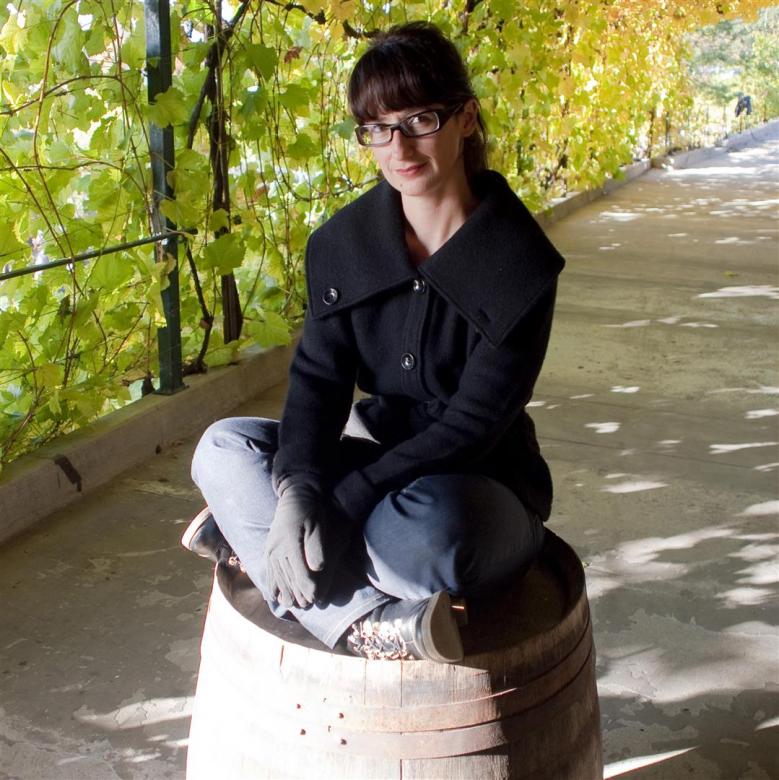 Coming from such a non-conformist family, Noémie Graff was quick to establish herself as a woman in the business. An active feminist in her student years, she says she encountered "no more sexism in winegrowing than anywhere else. My main concern at the time was not disappointing my father." She certainly achieved this, through specialised training and complete devotion to her work. "I concentrate on the vine and the grape, with little or no intervention in the cellar." She is inspired by the numerous awards her wines have received: "The next thing I want to do is reintroduce a grape variety that used to grow in Begnins in the 19th century, the Mondeuse Noire."
Chantal Ritter Cochand – combining humility and perfection
Chantal Ritter Cochand was 25 in 1987 when she took over her family's small wine-growing estate in Le Landeron, on the shores of Lake Biel/Bienne (Neuchâtel). She left school with a business diploma and spent a season working on an Alpine farm before going on to study viticulture and oenology. "As a child, I used to spend all my holidays on my grandparents' estate and I loved the atmosphere. When I wanted to take it over, people tried to discourage me, saying it would be too difficult, especially for a woman," she recalls.
But this winegrower stood her ground, backed up by her husband, and the estate was quick to expand. Today her wines are regularly among the medal winners. And yet, Chantal Ritter Cochand retains a sense of humility that is typical of those working the land: "Each year brings fresh challenges and, when it comes to Mother Nature, we're all beginners. We just concentrate on the vine and aim for quality and perfection. I like to bring out the fruity side of the wine, I find it quite feminine."
Françoise Berguer – the pioneer from Geneva
The determination and independent spirit that Françoise Berguer has shown throughout her life is admirable. In 1954 she became the first woman to study at the School of Viticulture. Now, at over 80 years of age, she still runs her own estate in Satigny (Geneva). This is one of the oldest vineyards in the canton, dating back over a thousand years. It has been in the Berguer family since 1932.
"The situation has changed enormously for women winegrowers, even if it's not an easy life," says Françoise Berguer. "There was no such thing as coaching when I started out, and there was certainly no time for grumbling. Winegrowing was a very macho environment, and you had to be determined if you wanted to get ahead."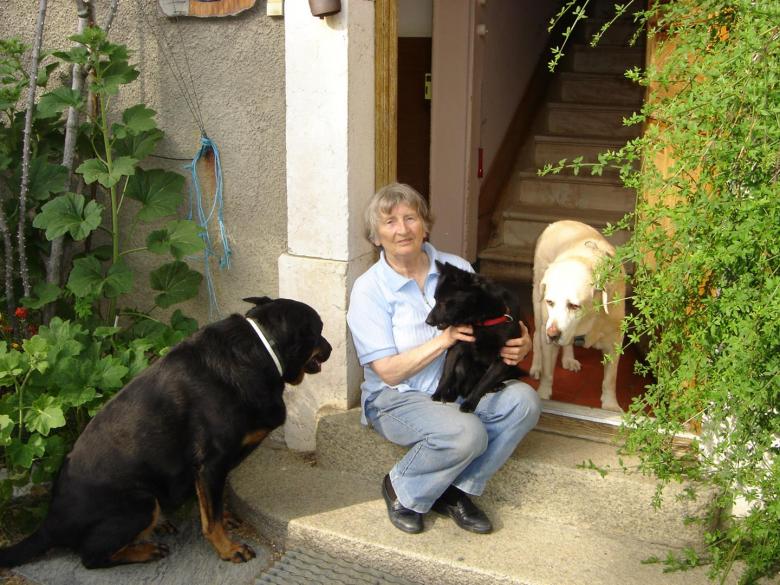 This Genevan winegrower has seen trends come and go over the years. "I've lived through it all: there were times when it was all about volume and production, followed by a return to quality. And the work has become less physical, so it's easier for women to choose winegrowing as a career." As independent as ever, Françoise Berguer prefers not to enter her wines in competitions: "I've had the same customers for many years, and I devote all my time to them."
Other recent stories from this category