Switzerland: a country for avid cyclists
With breathtaking alpine passes and stunning trails along the Swiss waterways and through the plains, the variety of the Swiss cycling landscape has long fascinated local enthusiasts and international visitors alike. What makes Switzerland such a great place to ride?
When the Union Cycliste Internationale (UCI) moved its headquarters from Paris to Switzerland in 1969 (initially to Geneva, now Aigle), it already knew that cycling here is a way of life.
8,500 kilometres of cycle trails
Bike fans have benefited from the Cycling in Switzerland initiative, which has been developing a national network of routes for cyclists since 1998.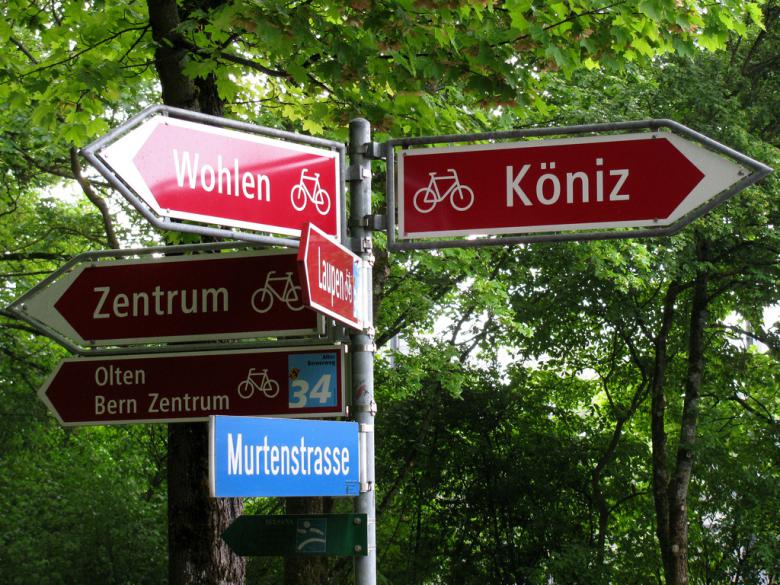 Riders can explore all of Switzerland on two wheels along nine national routes and over 50 regional trails — with 8,500 kilometres of marked cycle paths in all. By the end of each year Swiss cyclists have put an aggregate total of 150 million miles behind them. In 2010 69% of all Swiss households owned at least one bicycle, and some 300,000 new bikes are purchased each year.
Quality of life has always been a priority in Switzerland. So it's no surprise that the streets are cleared of motor vehicles several times a year to make way for two-wheelers. One Sunday a year during the 'SlowUp' in nearly every region of Switzerland, a stretch of road between 25 and 60 kilometres long, often a circuit, is closed to motor traffic, leaving it completely open for cyclists, pedestrians and in-line skaters.
Public transport and ski resorts join in
Mountain bikers and racing cyclists especially love the Swiss Alps, where cycle tourists from all over the world experience breathtaking panoramas and are rewarded with boundless freedom. In late August each year, for example, 2,500 fans of the Alps from 34 countries take part in the Swiss Cycling Alpenbrevet adventure, charging up as many as five alpine passes.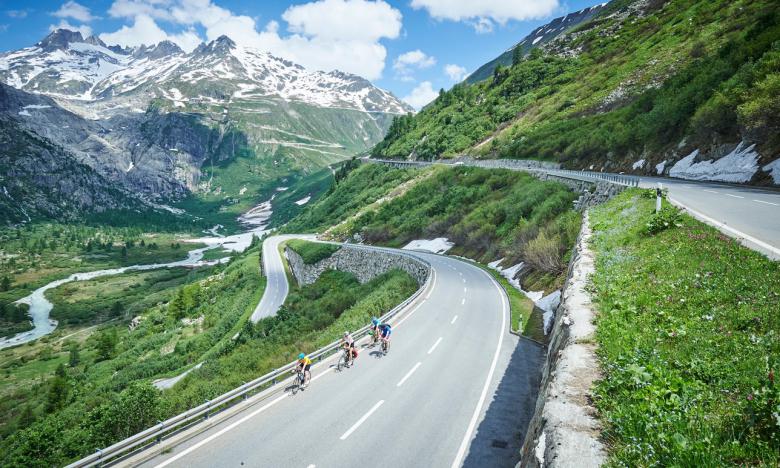 Where skiers and snowboarders swarm the slopes in the winter months, mountain bikers and downhill riders rule the summer. This allows Swiss ski resorts to utilise their infrastructure to welcome tourists from every part of Switzerland, not to mention Britain, Germany and the Benelux countries, even when there's no snow on the ground.
Public transport services are a particularly important partner for cycling fans. The Swiss Federal Railways (SBB) offer a special service which delivers bicycles to the cyclist's choice of station, eliminating the need to lug their bike along with them.