Switzerland at the summit of mountain literature
Situated in the heart of Europe, where some of the continent's great rivers originate, Switzerland has since the Renaissance attracted a great many visitors engaged in what might be called a quest for origins. They have marvelled at animals grazing peacefully in a pristine natural environment, guarded by simple-hearted guardians of what is surely a last bit of paradise. Squeezed in between major powers that were frequently at war with each other and lying at a crossroads between north and south, eastern and Western Europe, France, Germany and Italy, Switzerland has over the centuries been a citadel preserved by its geography, the wisdom of its people, its fear of invasion, or its calculating disposition, depending on one's perspective. Literature has not been immune to these facts, myths and interpretations; it has echoed, propagated and explored them, and sometimes also challenged them.
Lignes de crêtes (Ridgelines), a joint publication of the Centre des littératures en Suisse romande (Centre for Swiss Francophone Literatures) and the Interdisciplinary Centre for Mountain Research at the University of Lausanne, is a unique guidebook to 20 Swiss mountain trails accompanied by 130 literary excerpts from works by well-known and lesser-known writers and artists past and present who have hiked and climbed our mountains. This work is a testament to the richness of Swiss mountain literature.
The excerpt from a novella by André Gide runs the gamut from disgust ("La Brévine ... For a hole , it's a real hole") to epiphany ("it's absolutely wonderful"). Maupassant's text spans an equally expansive range. Others, like Flaubert, strike a more restrained note. Goethe is appalled by the misery of a village in Valais. Laurence Boissier, dejected by the tourism industry, resorts to satire, as does Jacques Chessex, who traces the roots of the Vaudois spirit in Les Diablerets. 
Thomas Cook, the English tour operator and inventor of the package holidays, started organising his famous 'tours of Switzerland' in 1863. The first luxury hotels in the Swiss Alps were built to lodge British tourists, who founded the Alpine Club. Just as this part of Switzerland's architectural heritage is indebted to British tourists, a whole bookshelf of English literature owes its existence to this Alpine country. Byron, whose Manfred (1817) is excerpted in this guidebook, found on the shores of Lake Geneva and beneath the Jungfrau the backdrop for plays whose overwrought emotions and existential anguish enjoyed phenomenal success among his contemporaries. In a letter to his son, J.R.R. Tolkien reminisces about a visit to Lauterbrunnen in 1911. The landscape and slippery river bank he encountered there made their way into the adventures of Bilbo the Hobbit. D. H. Lawrence's account points to another reason for visiting the Alps: health. Suffering from tuberculosis, D. H. Lawrence stayed in Gsteig in the canton of Bern in 1928, from where he had Lady Chatterley's Lover – banned in the UK – published in Italy.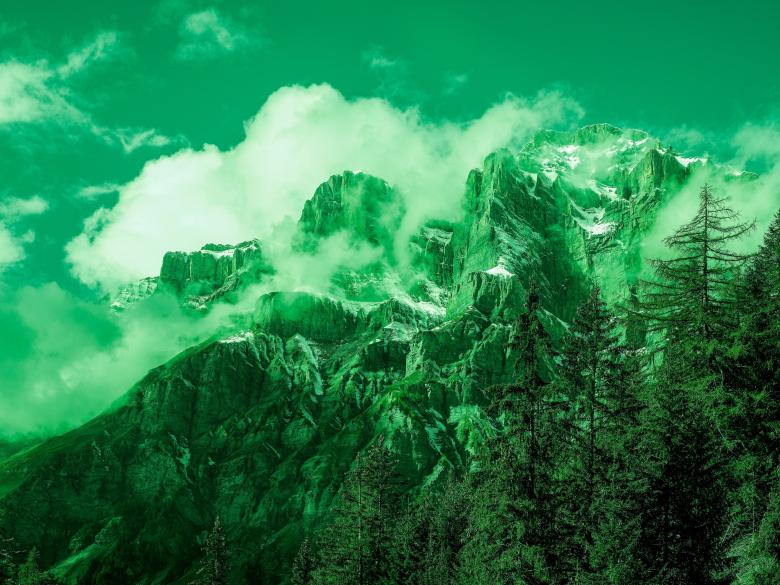 Some famous places have a rich literary history: the Engadine of Nietzsche and Marcel Proust, the Bernese Alps, and Leukerbad in Valais. In the mid-16th century, Thomas Platter, a Valaisan shepherd whose autobiography earned him invitations to the intellectual capitals of Europe, returns to his native village with his son Félix. He stops at Leukerbad, whose thermal baths have been known since Roman times. Many other famous writers, including Goethe and Maupassant, visited this Alpine village. In the mid-1950s, a then-little-known writer from New York, James Baldwin, visited Leukerbad in the depth of winter. The strong feelings of alienation he felt there were the starting point for A Stranger in the Village (1953), a powerful essay on the racial question.
In 1878, Arthur Rimbaud, aged twenty-four, walked from the Ardennes to Italy. He crossed the Gotthard Pass during one of its typical blinding snow blizzards whose epic proportions – mentioned many times before his crossing – he was later to describe in a letter to his family.
 The letter paints a formidable geographic canvas stretching from the snowcapped mountains north of the Alps and to the sea south of them, from Europe to Africa, and from the confinement of family life to the freedom of adventures near and far.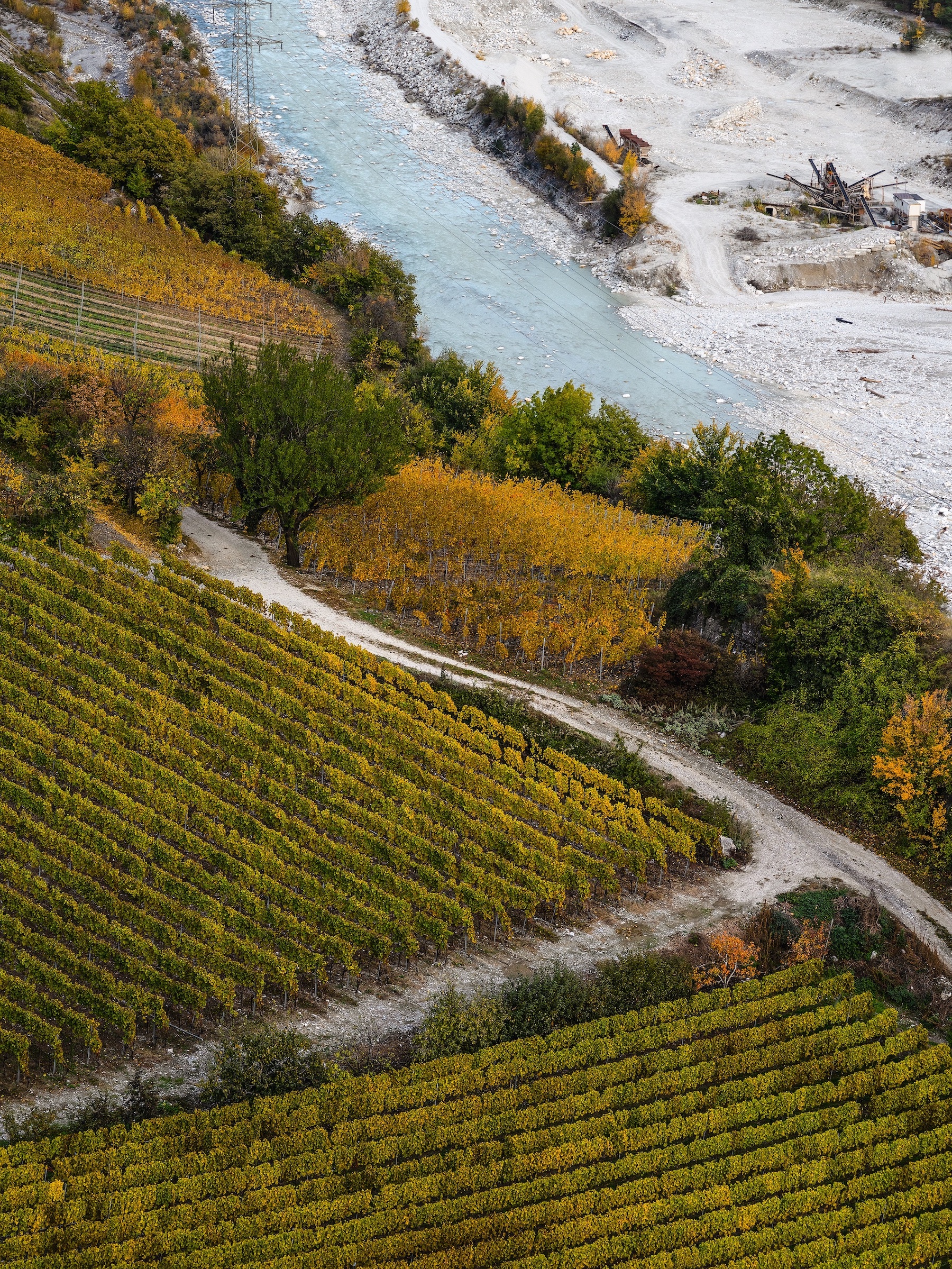 The Alpine barrier, a symbolic frontier between two clashing and complementary worlds, was just another obstacle to be surmounted by this young man who was forever in a hurry. His quickly dashed-off lines put today's reader in the shoes of generations of men and women who crossed Alpine passes in pre-modern times.
As he set out on a hike to Hospental, Rimbaud saw workers nearing the breakthrough of the Gotthard Railway Tunnel at Göschenen. Reading Rimbaud today, we glimpse the birth of a Switzerland of railways, record-breaking rack-and-pinion trains, and tunnels cut through mountains. Rimbaud also travelled by stage coach, the ancestor of Switzerland's future post buses which, as Metin Arditi writes, transport people from the remotest valleys to urban centres with a level of timetable accuracy that is both remarkable and vaguely disconcerting.
The literary passages that punctuate the 20 mountain trails and their stages featured in Lignes de crêtes reveal a vast panoramic intellectual landscape. But these Lignes also provide scientific information on each trail. Explanatory texts produced by geographers from the Interdisciplinary Centre for Mountain Research explain how water, wind and sediment have worked to shape spectacular landscapes of varying topographic relief and geomorphic character. Our mountains offer – not that there was any doubt about it – a world of treasures to be discovered. The hamlet of Derborence, in the canton of Valais, served as the title of a novel by Charles-Ferdinand Ramuz inspired by the spectacular, massive landslide that occurred there in the 18th century. Creux-du-Van, a rock formation in the canton of Neuchâtel described by Valérie de Gasparin, was produced by erosion over the aeons. The amethysts and pyrites observed by Corinna Bille, Daphne Du Maurier and Charles-Albert Cingria in the Binntal (Upper Valais) are luminous relics of a tropical coastline that was compressed and folded up into mountains over hundreds of millions of years. The work's insights – such as this information from the bowels of mountains – swiftly send the reader off on a journey through space and time that staggers the imagination.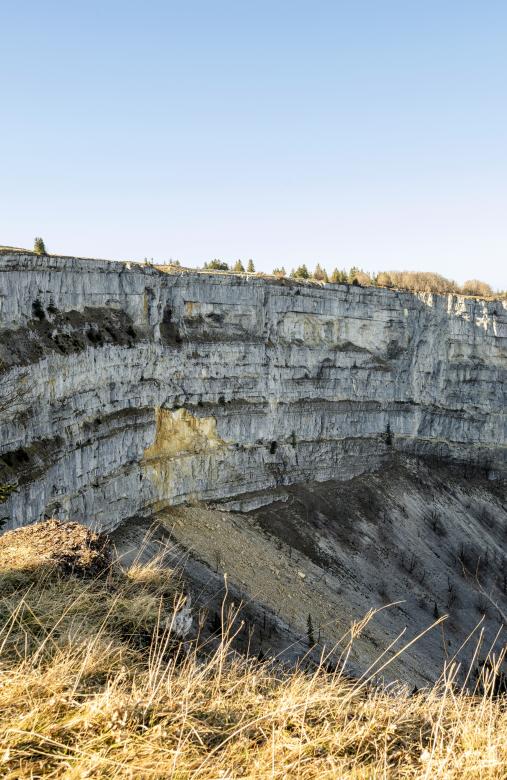 Today, the mountain environment is changing at an ever faster pace. Scientists and hikers are observing the effects of climate change on Switzerland's summits and glaciers. Is the giant protective blanket the Rhone Glacier has been covered with in a desperate attempt to slow ice melt the image we should have of the Swiss Alps today? It is certainly a striking reality that gives the lie to the cliché of a snowy idyll we believed to be eternal.
And haven't other realities been obscured by this clichéd image of the Swiss Alps? Haven't the mountains also been, depending on individual perspectives and sensibilities, sublime, awe-inspiring, frightening, desolate, bleak, or dull?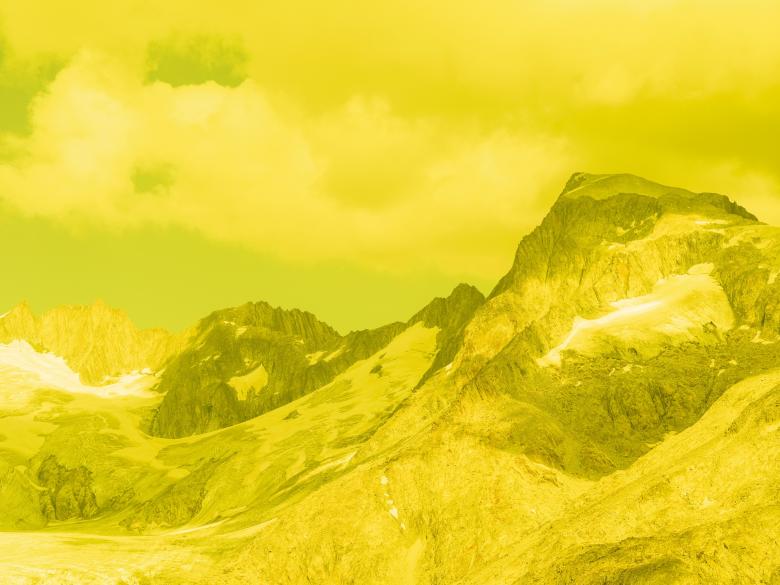 Lignes de crêtes invites you to lace up your hiking boots and experience these changes in the mountains of the Jura, Valais, Vaud and Graubünden. Each trail has a corresponding map indicating distance and elevation gain, detailed descriptions of the route and points of interest along the way, accompanying literary texts, and stunning photographs. Lignes de crêtes allows us to rediscover a body of mountain literature written by people who hiked, studied, dreamed, were born and bred in or just visited the Swiss Alps, and even by those who, like Victor Hugo in his poem 'Dictated Before the Rhone Glacier' (1831), imagined them without ever setting foot on them. There is no better tribute to the alpine environment than such cherishing from afar.
Lignes de crêtes. Promenades littéraires en montagne, Noir sur Blanc, 296 pages.
Published 6 May 2021 Florence Gaillard, Daniel Maggetti, Stéphane Pétermann, Jonathan Bussard and Emmanuel Reynard. Photography by Olga Cafiero
Other recent stories from this category