Swiss Pavilion at Expo 2020 Dubai
October 20th, 2020 to April 10th, 2021
The first world exhibition to be hosted by an Arab and Muslim country will take place from 20 October 2020 to 10 April 2021. Some 25 million visitors are expected, with 30% coming from the United Arab Emirates (UAE) and 70% from abroad, thus making this the first event of its kind to attract more international visitors than local attendees. Over 190 countries have already signed up to take part in the Expo, whose theme is 'Connecting Minds, Creating the Future'. This also includes Switzerland, of course!
The chosen Swiss project, designed by Zurich-based architects OOS in collaboration with Bellprat Partner and Lorenz Eugster, makes a bold architectural statement from the outside. From the inside too, it offers a one-of-a-kind experience by inviting visitors to go on a journey: as they pass through the pavilion, they not only experience the beautiful Swiss landscape but learn more about Switzerland as a country proud of its traditions but at the same time highly innovative.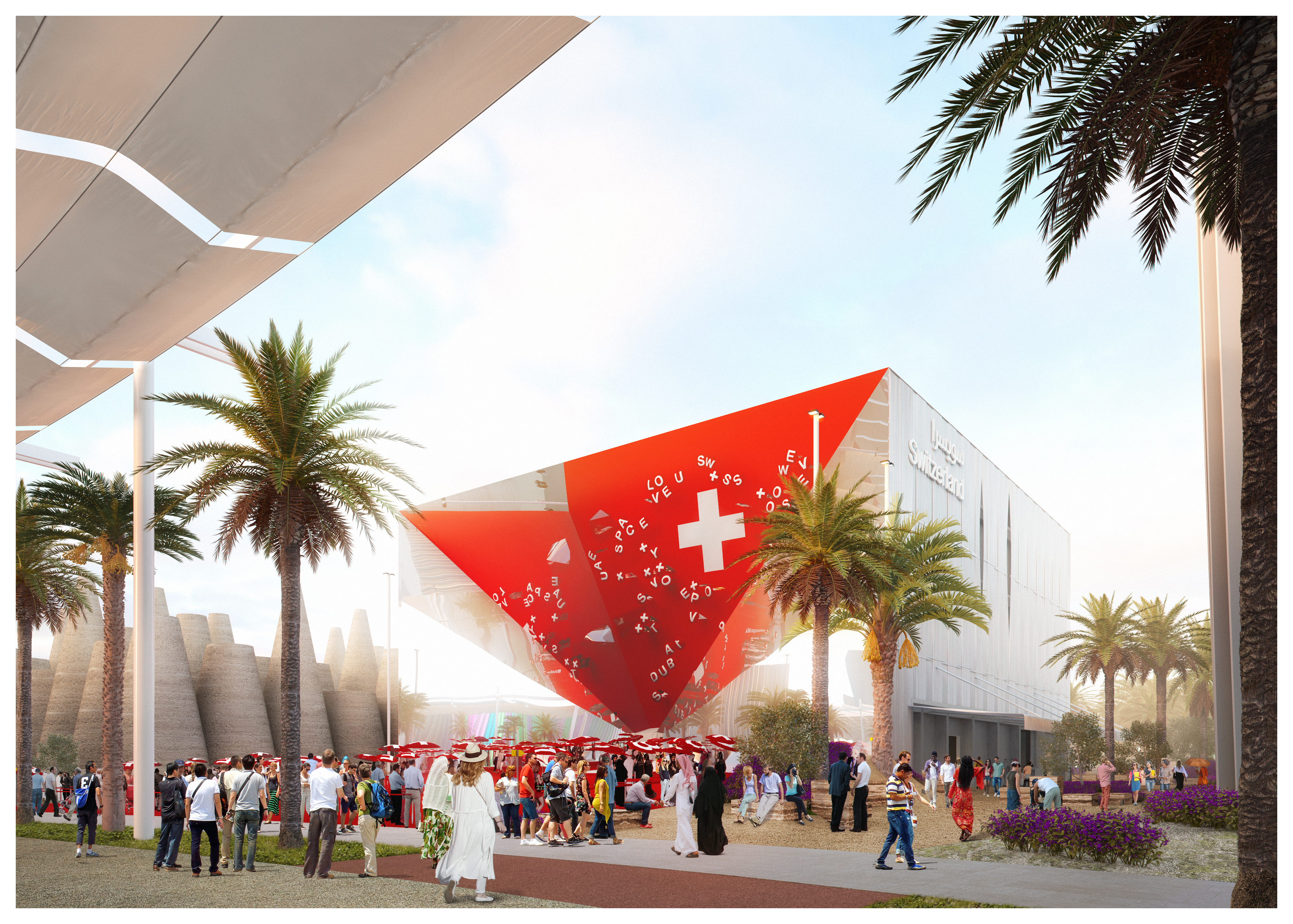 In addition, the pavilion will host a number of temporary exhibitions that turn the spotlight on Swiss innovation and the products and services of private-sector partners and the Swiss tourism sector to promote the country's economic capacity and attractiveness as a tourist destination to the UAE − Switzerland's foremost trading partner in the Middle East.
Interested in making your company part of the Swiss presence during the Expo 2020 Dubai?

Please do not hesitate to contact us if you would like further information on partnership opportunities. 
Contact 
Ms Celia Arribas, Head of Sponsoring
Presence Switzerland
celia.arribas@eda.admin.ch
Swiss Pavilion at Expo 2020 Dubai headlines
---
L'événement se déroule ici
Dubai