5 wo/men showcase Swiss tech at world's largest mobile event
Published on February 15th, 2019
Switzerland at the world's most important mobile technology conference! Around 20 companies will be represented at the two Swiss Pavilions organised by Switzerland Global Enterprise in cooperation with Alp ICT, Innosuisse and Venturelab.  As countries around the world prepare to introduce 5G networks and powerful processors become ever smaller and less expensive, what used to be called the mobile tech sector has now become the tech sector. The world-class Swiss tech products to be showcased in Barcelona include solutions for hospitals, bioscience labs, drones, smartwatches and the Internet of Things. There is also a mobile app.
Five innovative Swiss companies selected by a jury of professional investors and experienced entrepreneurs will be travelling to Barcelona for the first time. The Swiss presence, organised by Venturelab in collaboration with Switzerland Global Enterprise, VISCHER, Swisscom and Presence Switzerland will allow representatives of the five companies – a majority of whom are women – to meet with existing customers, pitch their products to potential new customers and court international investors. Learn more about MWC Barcelona and discover the entrepreneurs and their pioneering products.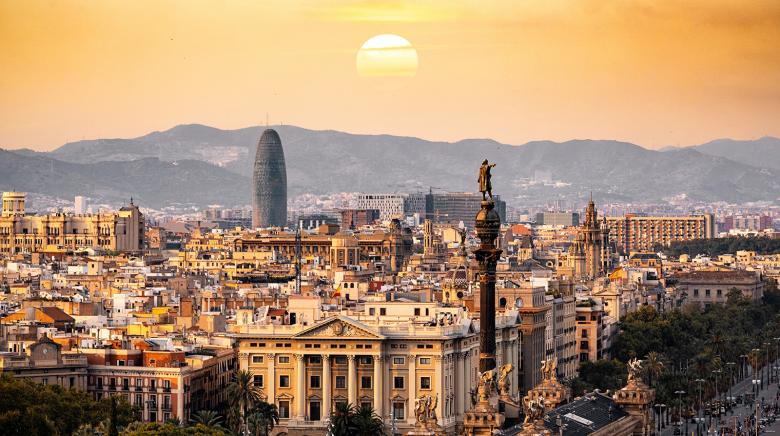 MWC Barcelona
The world's largest and most important event in the mobile tech sector brings together over 100,000 decision-makers and investors for five fast-paced days and nights of innovative product presentations and demonstrations in the Catalan capital from 24 February. The Swiss delegation will showcase the Swiss companies' products in the 100,000 m2 Barcelona International Convention Centre and also at a Swissnight event hosted by the Swiss ambassador at the Royal Barcelona Maritime Club.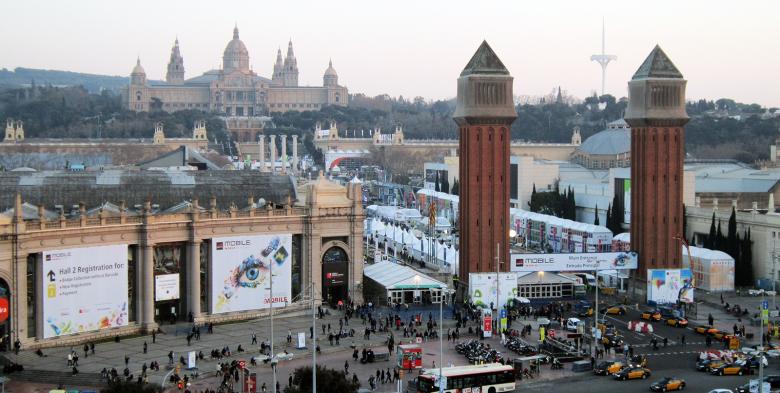 Swiss start-ups connecting for a bigger, better world
"Switzerland doesn't have to hide away in Barcelona," said Stefan Steiner, co-managing director of Venturelab. "The team's expertise reflects Switzerland's strong drive for innovation, and shows that we develop start-ups which are in demand worldwide." 
Slack-like collaboration hub for the healthcare sector
Ask Luiza Dobre, chief executive of Zurich-based Komed Health AG, how she persuaded 29 Swiss hospitals to introduce her company's secure communication tool for caregivers and you will see her light up with a smile. Participants in MWC Barcelona are likely to ask her the same question. "Getting your foot in the door with hospitals is a tough challenge, but we have already gained considerable traction with many customers in the healthcare sector." Luiza Dobre first embarked on the roller-coaster life of an entrepreneur to be as independent as possible and to do something about the large number of people who die in hospitals because of communication problems. The potential to make money is of course also a motivator: "The Venture Leaders programme provides us with an excellent opportunity to meet potential investors. We want to talk with European investors ahead of our next investment round in the second half of 2020, when we plan to raise about 10 million euros." 
Brain-inspired
aiCTX AG, a spin-off from the University of Zurich and the Swiss Federal Institute of Technology Zurich, has attracted investment from Baidu, China's largest search-engine company, to produce
neuromorphic processors. The neuromorphic processors developed by aiCTX AG employ brain-inspired algorithms that mimic human neural networks and promise to replace the computing architecture which is currently still in use and was first described by John von Neumann in 1945.
As CEO Ning Qiao explains, neuromorphic computing is a highly complex technology that has the potential to put smart, ultra-low power sensors into any number of objects. This new paradigm could allow your phone to wake when it sees you, or your office air conditioning system to adjust airflow and temperature according to your preferences. Ning hopes that MWC Barcelona will allow aiCTX AG to diversify its investor base ahead of its next USD 10 million investment round. "I know plenty of investors in China and am talking with some of the biggest AI companies, but I don't have sufficient contacts in Europe. We're an international company and are therefore keen to attract international investors."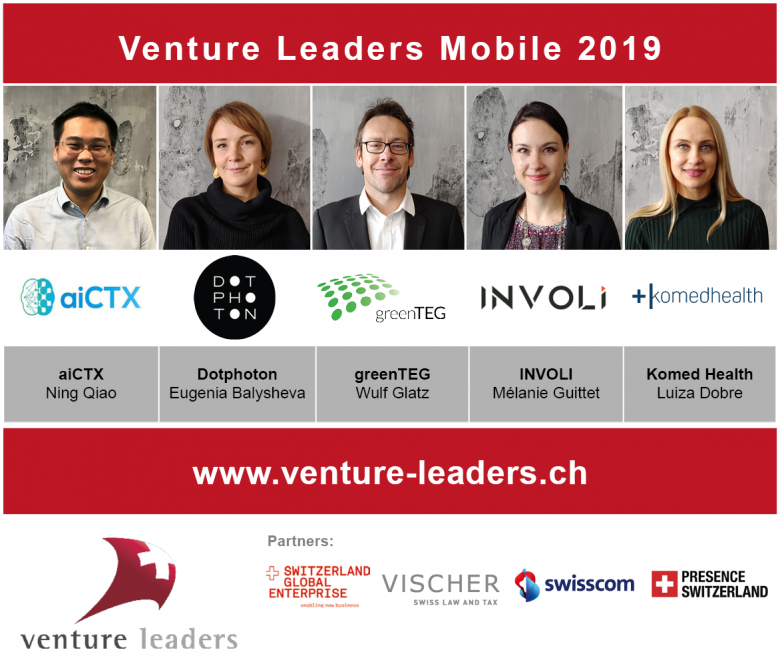 Steel cojones
The cutting-edge approach adopted by greenTEG AG in 2009 is bearing fruit. The Zurich-based company has leveraged its intellectual property and expertise, ranging from sensor-software to manufactured product, to develop continuous, non-invasive core-body-temperature processors and sensors that are unique in the world. The vital statistics obtained by greenTEG sensors are essential to make the shift to preventive, proactive healthcare a reality and also have potential applications in sport by letting athletes know the best time to train, to recover or to compete. Asked about his worst day as an entrepreneur Wulf Glatz, chief executive and co-founder of greenTEG, who studied in Valencia, laughs. "I was joking with a friend that after two or three years, you know that every day you'll get a kick in the cojones, but over time your balls get hard as steel. If you don't get a kick a day either something is wrong or you're having a very good day! It's like with pain: you forget the bad stuff very quickly. The good memories last much longer and you forget the rest."
Two other Swiss start-ups have been selected by the jury to take part in MWC Barcelona: Dotphoton AG from Zug and Involi SA from Renens. Dotphoton uses quantum technology to compress large image files by a factor of ten without a loss of quality, both for social sharing and scientific computer analysis. Involi's hardware and software provide the critical, real-time data needed to keep drone flights safe in mid-air. The company is looking to use telecommunication companies' existing infrastructure to house and power its air-traffic devices. 
Follow the Venture Leaders Mobile roadshow from 24 to 28 February on social media with the hashtags #VleadersMobile and #swisstech and in our next Swiss Stories.
Find more information about the Swiss companies at the SWISS Pavilion online: https://www.swissmwc.com/ 
Facts and figures
3 of the 5 Venture Leaders are women

1

00,000 participants au MWC

2,200 companies

100,000 square metres

8 exhibition halls