Freitag: recycling with style
In the mid-1990s, two brothers from Zurich reinvented the bag, using recycled tarpaulins from lorries. Some 27 years and a string of innovative products later, FREITAG stores have sprung up in Berlin, Tokyo and many other cities, employing over 250 staff and drawing enthusiasts from around the world. What is FREITAG's recipe for success? Good ideas that capture the spirit of the age are naturally part of the equation, as is a holistic approach. The result is Swiss, environmentally friendly and uniquely recognisable around the world. An interview with Daniel Freitag at his office in Oerlikon.
From Zurich to Tokyo: the saga of a cult brand
Back in 1993, at a time when sustainable development was not yet a buzzword, two designers from Zurich began collecting used tarpaulins from lorries to make bags. The Freitag brothers initially designed their stylish, high-quality bags for themselves and their friends,  but soon attracted a broader public comprised mainly of creative professionals such as designers, architects and photographers.
The brothers have a strong attachment to Switzerland and its values, but have always also been very open to the world, drawing inspiration from other cultures for their work. They were open to new horizons from very early on:  "We were always interested in seeing how our bags would fare in Berlin, and it was really exciting to start delivering to our first shops in Japan!", enthuses Daniel Freitag.
The flagship store in Zurich – a Mecca for fans of the brand
Their products are now available in 28 FREITAG stores and at over 300 sales partners around the world, and in the global FREITAG online shop around 4,000 unique items are waiting to be picked off the virtual shelf. The flagship store in Zurich, with over 1,800 unique recycled bags and countless accessories spread over four floors, has become the ultimate Mecca for the brand's die-hard fans. Meanwhile, the other five floors are used to climb up to the freely accessible viewing and lorry spotting platform at a height of 26 metres. For Daniel Freitag, it's not just about the product but about the whole experience:     "There's a kind of FREITAG tourism I find brilliant:  people looking for the best-looking bag visit our flagship store and other outlets here in Switzerland and abroad to compare what they find here with what we have on offer in Tokyo, for example. The unique character of each product is a huge selling point for FREITAG. We have customers who have a real passion for FREITAG.  It's also a real thrill to see our fans' enthusiasm spread via social media."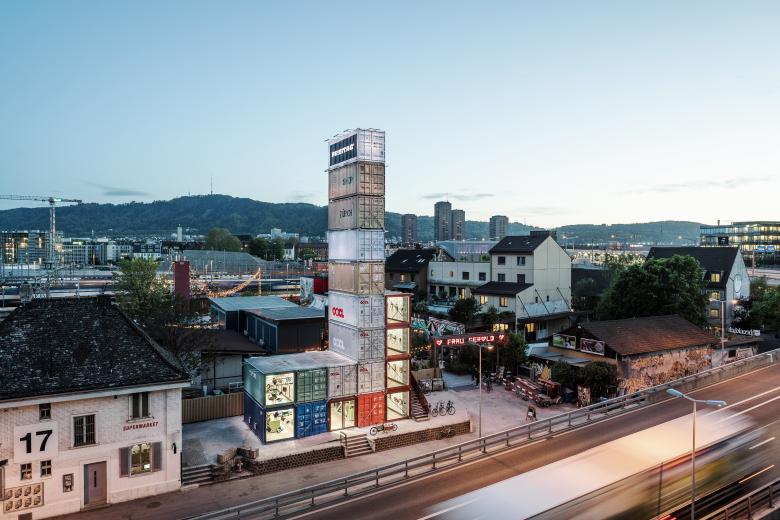 F-ABRIC: biodegradable prêt-à-porter 
By transforming lorry tarpaulins into bags, the Freitag brothers sought to extend a product's life cycle as much as possible.  Twenty years later they decided to launch F-ABRIC, a collection of ready-to-wear clothing that rises to a new challenge: how to provide for the afterlife of a product.  Clothing made with F-ABRIC can either be composted or recycled into other products. Even the buttons on F-ABRIC clothes, which can be unscrewed and reused on other garments, embody Freitag's recycling philosophy.  Designing a product from the very outset by taking into account what will happen to it after it has outlived its main function is also a challenge from a designer's perspective.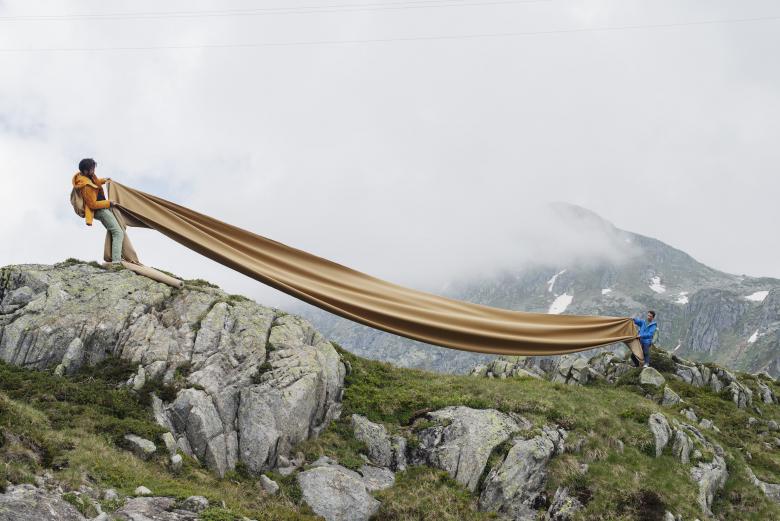 An ongoing challenge for an SME with big plans
FREITAG is undergoing a minor revolution that is also being felt at the management level: "After 20 years making only one product, we suddenly have shirts and trousers in our production line. This diversification is an enormous challenge for us. The learning curve we are on is steep but also refreshing and exciting!". With the refurbishment of the stores, 250 staff, sales teams requiring further training, sales ambassadors around the world and an online shop for customers looking for the perfect, unique item,  this medium-sized company has to manage a comparatively long and complex production line. To see the big picture and guide the entire process, a creative approach has to be combined with rational production methods.  This calls for a great deal of flexibility and openness towards employees, and towards all the specialists involved in the process:  "If we want to export our bags to South Korea, for example, we need to know exactly what happens there at the customs level. It's a fascinating and very demanding challenge," explains Daniel Freitag.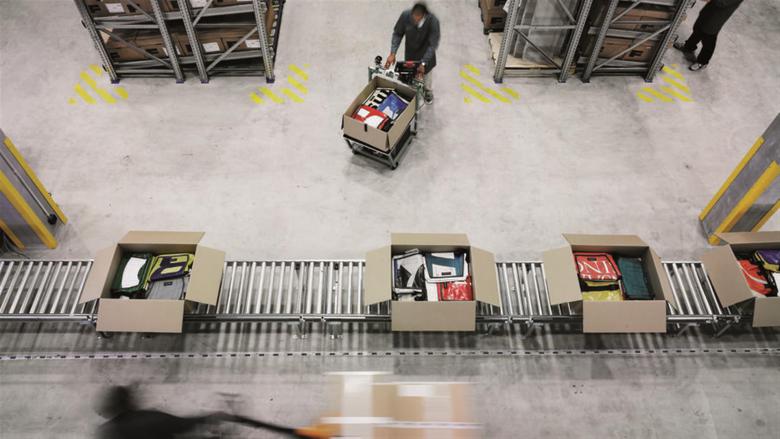 From design thinking that is 100% Swiss...
To meet these many challenges, the Freitag brothers have always found the 'design thinking' method to be extremely valuable.   Their training as designers has had a great influence on their work – quite clearly in visual terms but also more broadly in terms of design thinking, a perspective that integrates various aspects that do not at first glance have any connection with the creative process: "I think that design, and Swiss design in particular, plays a role at all levels of this process. We don't just develop new models in our workshop: we also bring our ideas to bear at the level of website services and communication." The FREITAG approach is paying dividends! The store shelving system designed by FREITAG, for example, has been patented and has won prizes. It is Swiss design at its best: "We are able to come up with other solutions than if we simply saw ourselves as manufacturers or distributors.  I think that's what keeps us on our toes at the production line every morning – there's no end to what we can invent!"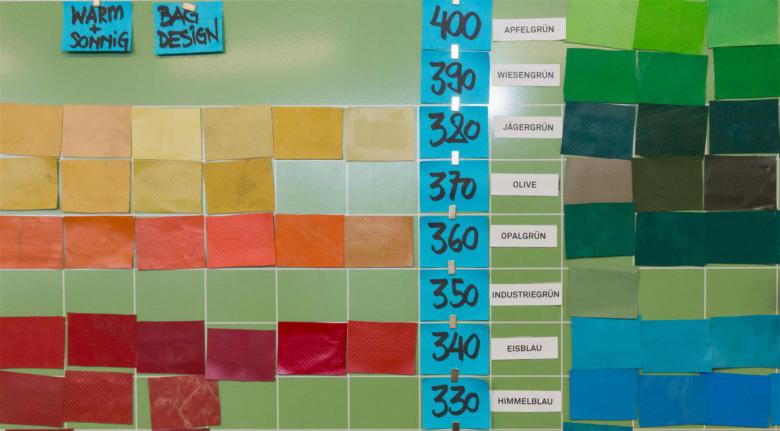 ... to Japanese Zen
Swissness is part of FREITAG's success. FREITAG's website has a telling recommendation: "Be kind to your FREITAG and it will be a good friend: modest, reliable and always there when you need it."  The Freitag brothers have been able to combine these Swiss qualities, of which they are proud, with great openness to the world and to all kinds of influences – a world where borders are sometimes meaningless, particularly in the field of sustainable development.  "In Japanese design philosophy, which has been a great source of inspiration for us, there is for example the aesthetic concept of wabi-sabi, the notion that there is beauty in imperfection like the spots on our bags. It's a concept that's far from typically Swiss."   Another important point, stresses Daniel Freitag, are the favourable conditions Switzerland offers, which also happen to correspond with FREITAG's philosophy:  "If the mindset that underpins our work spreads and wins more followers, I think that this could have a lasting impact well beyond what we produce as a small company in a small country."  A small country with enormously talented people who are capable of communicating powerful messages beyond its borders...