Swiss drones are flying high
Swiss industry is at the forefront of unmanned aerial vehicles for commercial use. Here are some examples of highly innovative Swiss firms.
Swiss drones are everywhere – from agriculture to journalism, from the mining industry to the humanitarian sphere. In a report published last February, the Federal Office of Civil Aviation (FOCA) notes that Swiss companies specialise in sophisticated civilian drones and high performance, complex systems.
What accounts for Switzerland's strength in this area? Its liberal regulations, its expertise in robotics and microsystems, and close ties between research and industry. The two Swiss federal institutes of technology – in Lausanne (EPFL) and Zurich (ETH Zurich) – have indeed produced most of the start-ups.
Political support
The National Centre of Competence in Research (NCCR) Robotics, which is funded by the Swiss National Science Foundation, also plays an important role. NCCR Robotics was created in 2010 to promote the robotics industry in Switzerland. It brings together some 20 professors, more than a hundred researchers and four universities – including the EPFL and ETH Zurich – and it awards innovation grants.
Between entrepreneurship funds, competitions and venture capital, there are numerous ways for start-ups to fund their first phase. "The second stage of financing is a challenge," according to Igor Ivanov, co-founder of Gamaya (see the company descriptions below). "Switzerland is a great environment, with a lot of talented people," adds Ivanov, who is from Russia and studied in St Gallen.
Buyouts
Swiss SMEs clearly have something to offer, as some have been bought out by foreign companies. These include Lausanne-based senseFly and Pix4D, which are majority-owned by the French firm Parrot (the second largest drone manufacturer in the world). Another example is Zurich-based Skybotix, which was bought out by GoPro, the US maker of mini cameras which has a quadcopter in the pipeline. All the teams were kept in Switzerland.
"Switzerland offers not only the right environment for developing some of our most complex technologies," said Michael Kraak, Senior Engineering Director at GoPro, "but also a highly qualified labour force. And for a company whose focus is on the outdoors, the beautiful landscape doesn't hurt either."
Company descriptions
Gamaya – Lausanne, 2015
Did you know it was possible to identify various characteristics of plants by how they reflect light? This is what Gamaya, an EPFL start-up, does. A hyperspectral camera mounted on a drone takes pictures of crops, which are then analysed and processed, providing farmers with information on diseases, pests, weeds and plant growth. Gamaya has just raised 3.2 million dollars and is mainly targeting the huge Brazilian market.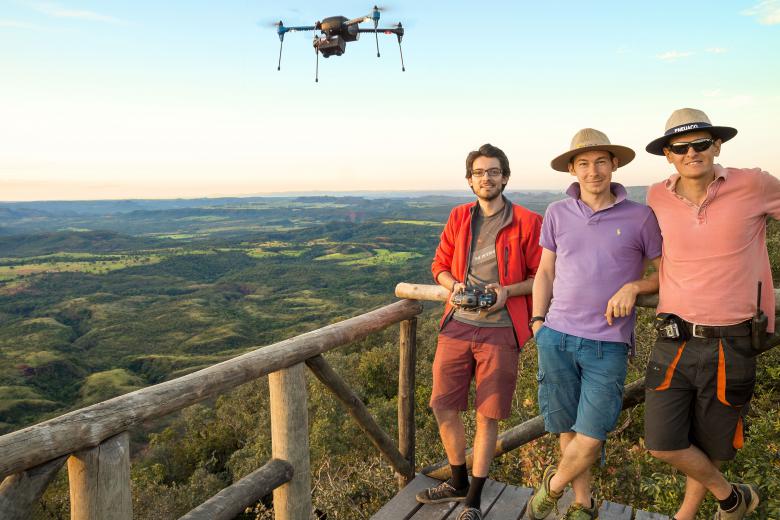 Flyability – Lausanne, 2014
Flyability's drone, which is surrounded by a shockproof protective frame, can inspect and explore the most hostile environments, from glacier crevasses to petroleum tanks. It is particularly well suited for humanitarian purposes. Flyability, a spin-off of the EPFL and NCCR Robotics, won the 2015 Drones for Good competition held in Dubai and its one million dollar purse. It also raised 2.5 million francs and is working with several of the world's largest industrial groups.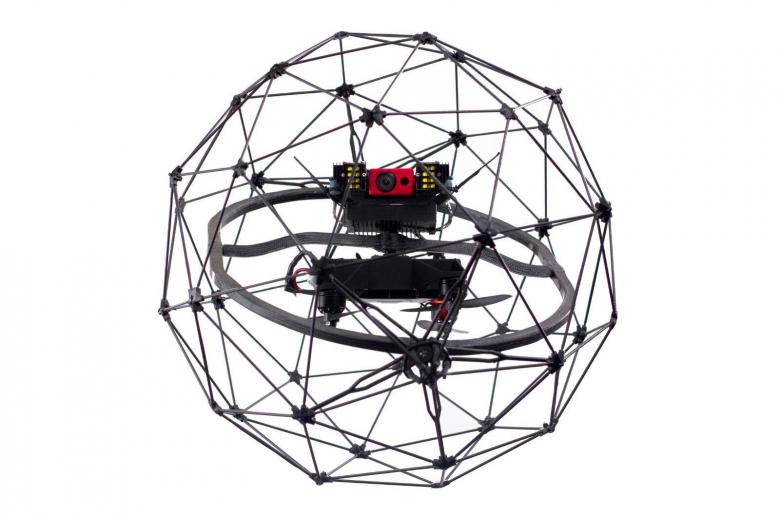 Skybotix – Zurich, 2009
The future GoPro drone, expected to hit the market this winter, will come equipped with Swiss technology. Last year, GoPro, the US mini camera manufacturer, bought out Skybotix, an ETH Zurich spin-off that specialises in sensors and autonomous navigation software for drones. The Swiss company, renamed GoPro Zurich, employs 16 people and is "growing constantly," said Michael Kraak, Senior Engineering Director at GoPro. "The team has done some absolutely fascinating, cutting-edge work," he added.
Fotokite – Zurich, 2014
Fotokite, a spin-off of the EPFZ and NCCR Robotics, has developed a quadcopter that follows its owner around on a special leash. Sergei Lupashin, who received his PhD from the EPFZ, wanted to create a drone capable of easily and safely filming large groups of people. The idea came to him from watching opposition demonstrations in Russia. The Fotokite Phi is meant for the general public, while the significantly more expensive Pro version offers Full HD feedback and can fly non-stop thanks to its power tether. Both drones use GoPro cameras.
Pix4D – Lausanne, 2011
Pix4D uses photos taken by drones to generate 2D maps and 3D models. This EPFL spin-off, which has more than 60 employees, has come up with software that will work with any camera rather than requiring expensive gear. Pix4D has tens of thousands of customers in mining, surveying and law enforcement. The company is majority-owned by French drone maker Parrot.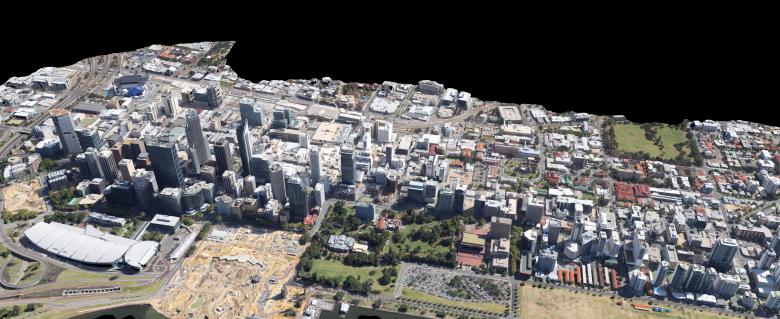 senseFly – Lausanne, 2009
senseFly is the flagship of the Swiss drone industry. The company makes ultra-light and easy-to-use drones for mapping purposes. It was started at the EPFL and employs over a hundred people. Its products are used in surveillance, agriculture, the humanitarian sphere and industrial inspection. Like Pix4D, senseFly is majority-owned by Parrot.
Other recent stories from this category