Saype and his giant paintings for solidarity
Saype, the most Swiss of French graffiti artists, has a message that is both humanistic and ecological. Through his work, he aims to "make an impact on people, without impacting nature."
Saype has become recognised as a pioneer with his ephemeral pieces that are a cross between street art and land art.  His technique involves creating vast artworks on the ground using biodegradable paint. He came to Switzerland almost 10 years ago as a nurse and today is considered an influential figure in the field of art and culture. In 2019, Saype took on a new challenge: to travel around the world with his Beyond Walls project, which aimed to create a real social movement and to promote living together in harmony. This is a portrait of a man who never expected one day to travel the world, airbrush in hand. 
Formative years
Guillaume Legros, alias Saype, grew up in Belfort, near the Franco-Swiss border. He did his first graffiti as a teenager under the pseudonym Saype, a contraction of the English words 'say peace'. From the outset, he attached great importance to the intention behind his graffiti. He was passionate about his craft and was self-taught, training in a multitude of painting techniques and setting up his own workshop. At the age of 16, he showed his work in a gallery. He was gifted at school and pursued his artistic interests alongside his studies. After obtaining a diploma in nursing, he went to Switzerland for the first time to work. For him it was almost like a homecoming. He recalls with a smile that his great-grandfather hailed from Biel in the canton of Bern.
A budding artist
For nearly seven years, Saype led a double life, juggling his nursing profession with his art. It was while he was considering how to capture people's attention – when we are constantly bombarded with so much information – that he was drawn to the idea of land art, in particular grass painting. For a whole year, he worked on developing a type of biodegradable paint with which he would then go on to create vast oversized pictures outside on grass that are all the more remarkable for their ephemeral nature. In 2016, his painting of a shepherd, 'Le berger allongé', on a mountainside near Leysin, turned Saype's career upside down. It was the largest painting on grass ever made, measuring some 10,000 square metres. Thousands of people and the media flocked to contemplate this monumental work that questioned humankind's relationship with nature. "I realised that with art you have real power to get across ideas... It can have an impact on people's lives," says Saype.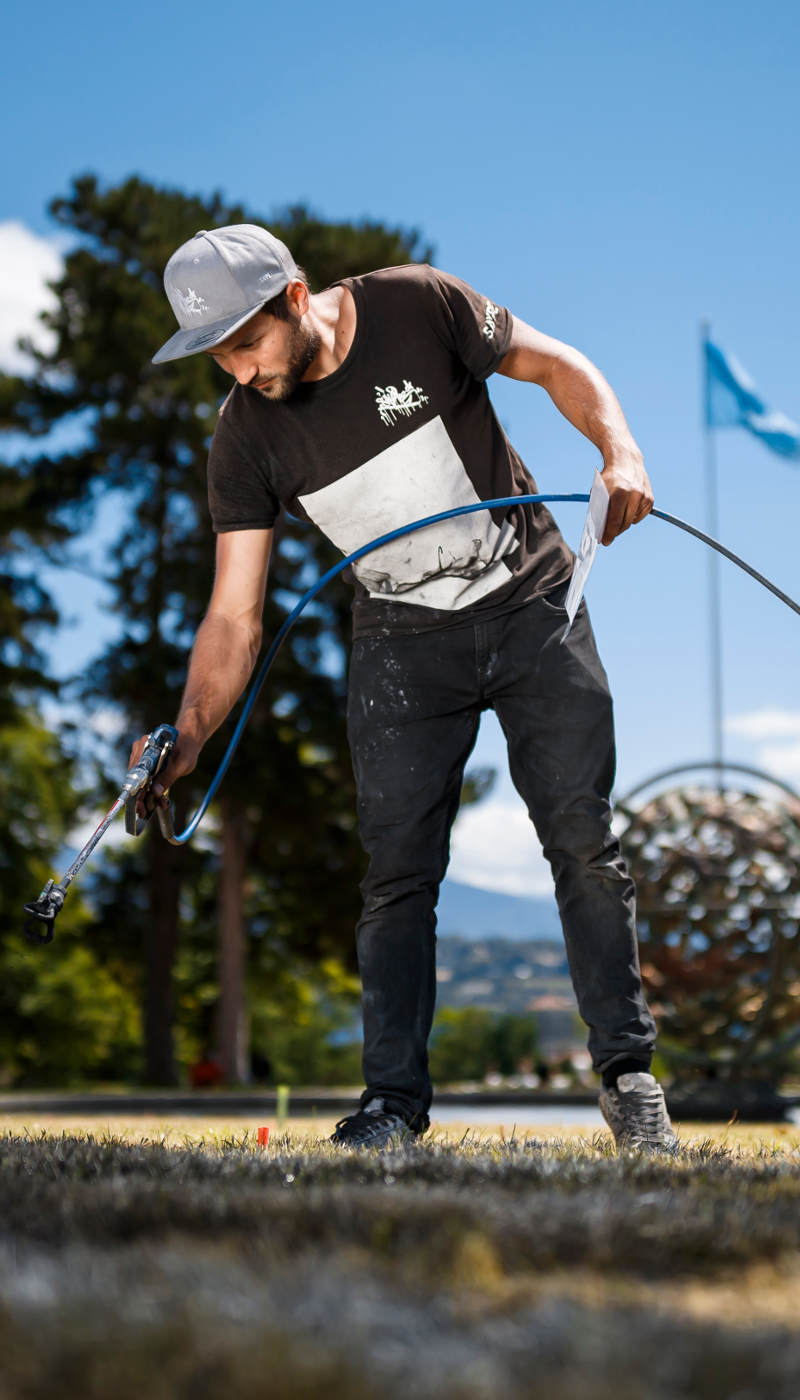 With his background in nursing he had a particular sense of human empathy. After giving it a lot of thought, he decided to support SOS Méditerranée, addressing the issue of migrant boats crossing the Mediterranean. This led him to produce a new giant artwork in International Geneva in 2018: his image of a little girl throwing an origami boat into Lake Geneva was seen by more than 120 million people around the world, and had such a powerful impact that it earned him an invitation to Paris City Hall. That marked the start of a new adventure.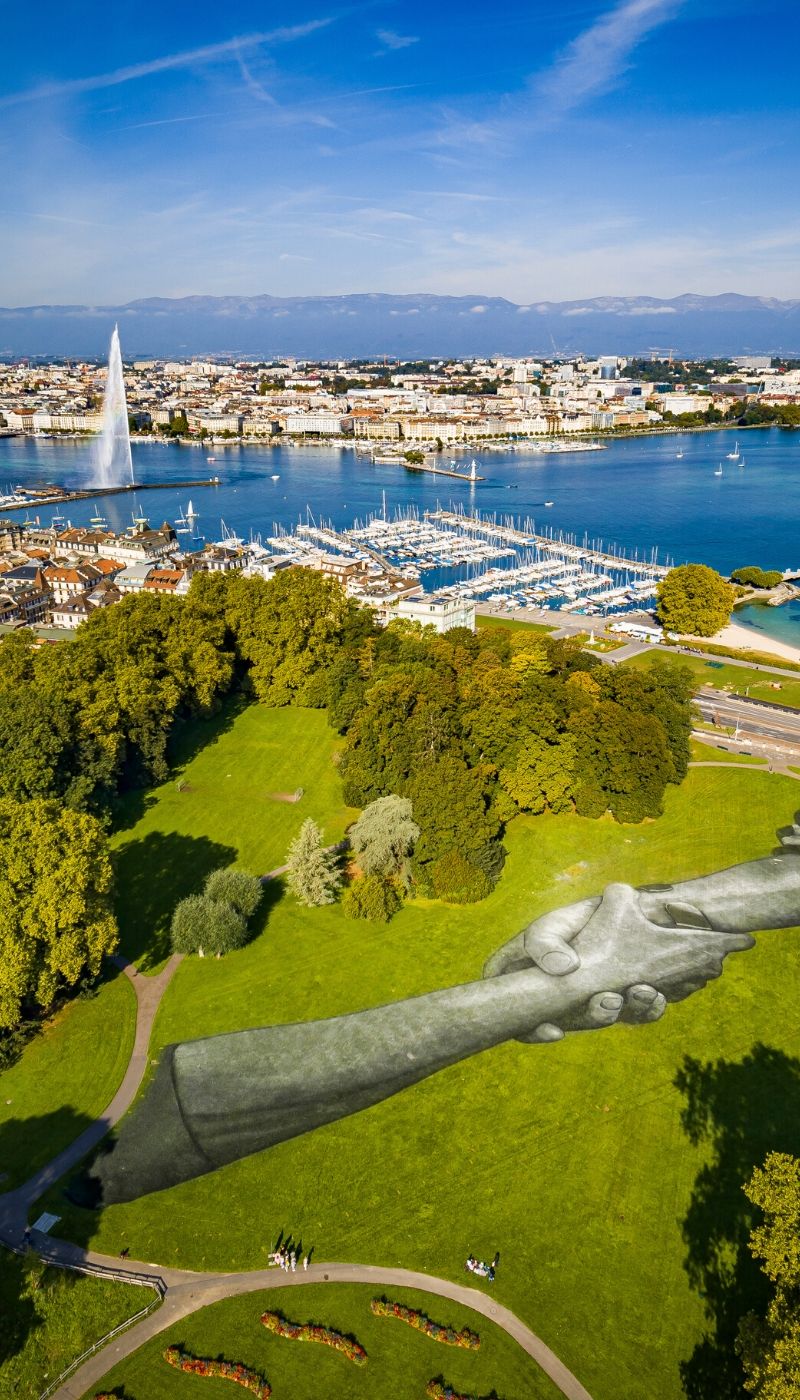 Beyond Walls 
The summer of 2019 marked the starting point of Saype's Beyond Walls project, which turned out to be on a scale even he hadn't imagined. He convinced Paris City Hall to let him paint a vast artwork at the foot of the Eiffel Tower bearing a message of solidarity. "My idea was to show hands intertwined as a powerful symbol of people helping each other," says Saype.  As the Paris project began to come together, he felt compelled to repeat the performance in other cities. I thought, "We've got to extend this chain all the way around the world. [...] I obviously had no idea just how huge an undertaking that was going to be, but what can I say –  if you overthink stuff you never do anything!" His enthusiasm is infectious. Saype then began work in Paris on the longest human chain in the world.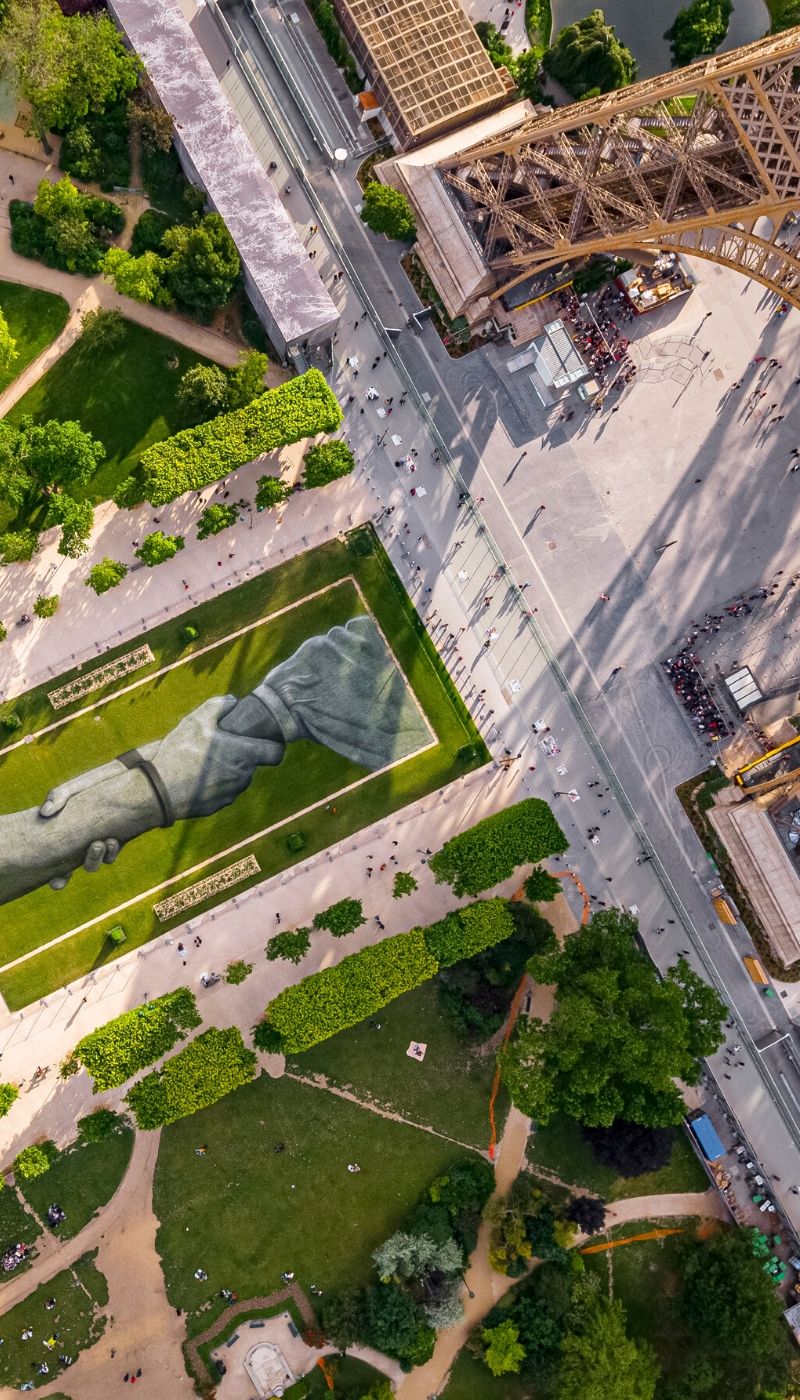 After that, his solidarity movement was picked up in Andorra, Berlin, Geneva and Ouagadougou, and new places are being added to the list all the time. He hopes to complete the project by 2024 and thus bring his message of goodwill to every part of the world. Says Saype: "Only together will humanity be able to respond to today's challenges." At the same time as Beyond Walls, he created a giant artwork in Leysin in response to the coronavirus pandemic. Switzerland then invited him to create a work in the park of the Palais des Nations in Geneva to mark the UN's anniversary. Entitled 'World in progress', it evokes the collective construction of our future.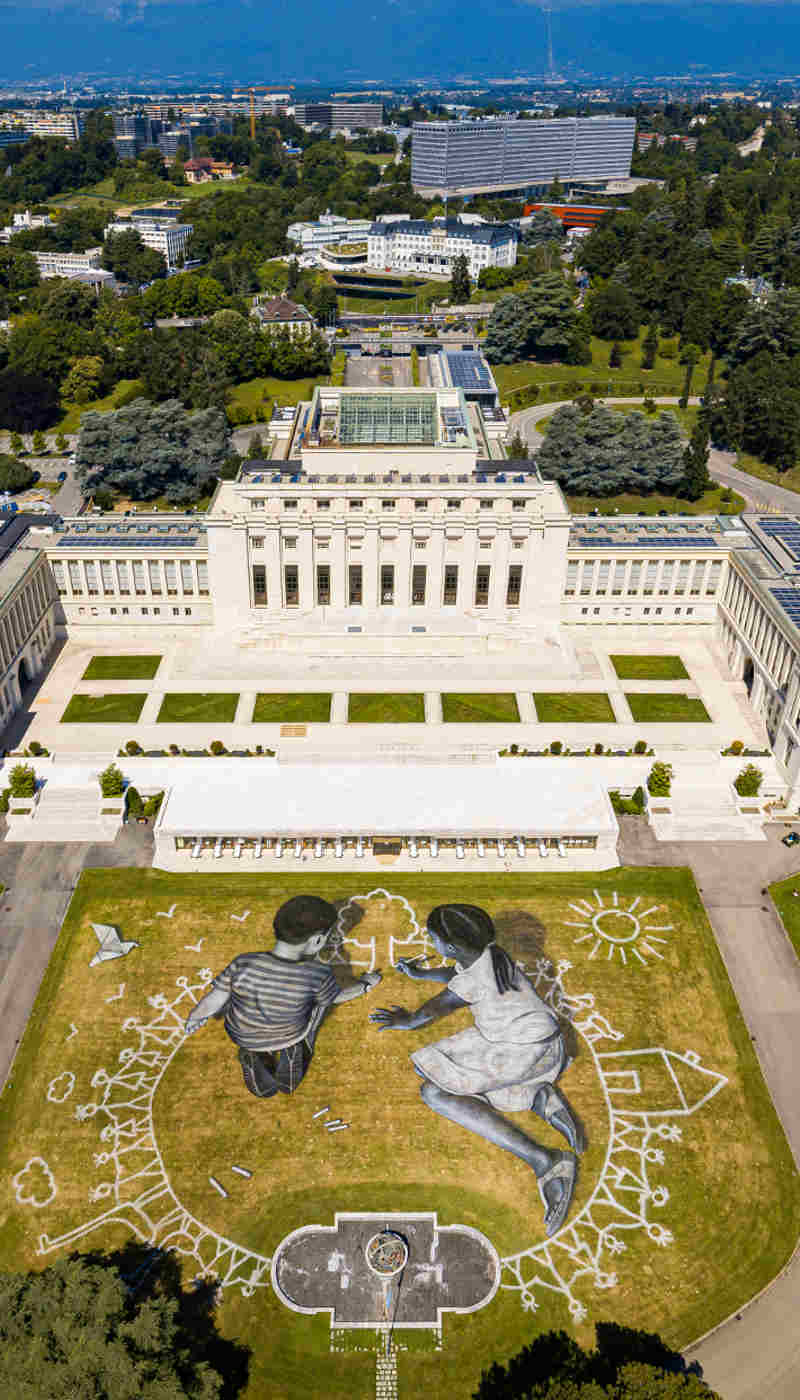 A message of solidarity 
Saype's artworks have enabled him to forge links with others. An optimistic man with a flair for bringing people together, the former nurse wants to help make the world a fairer place and has positive messages he wants to get across. Like other artists, he catches people's attention with gigantic works of art. His sources of inspiration include land art pioneer Christo, Vhils, who is known for his huge faces sculpted on walls, and JR's giant-sized posters. To realise his art, he has at his side his two assistants, both of them childhood friends. "Given the sheer size of my artworks, I couldn't do it without their help. They've been with me in this beautiful group adventure from the very start".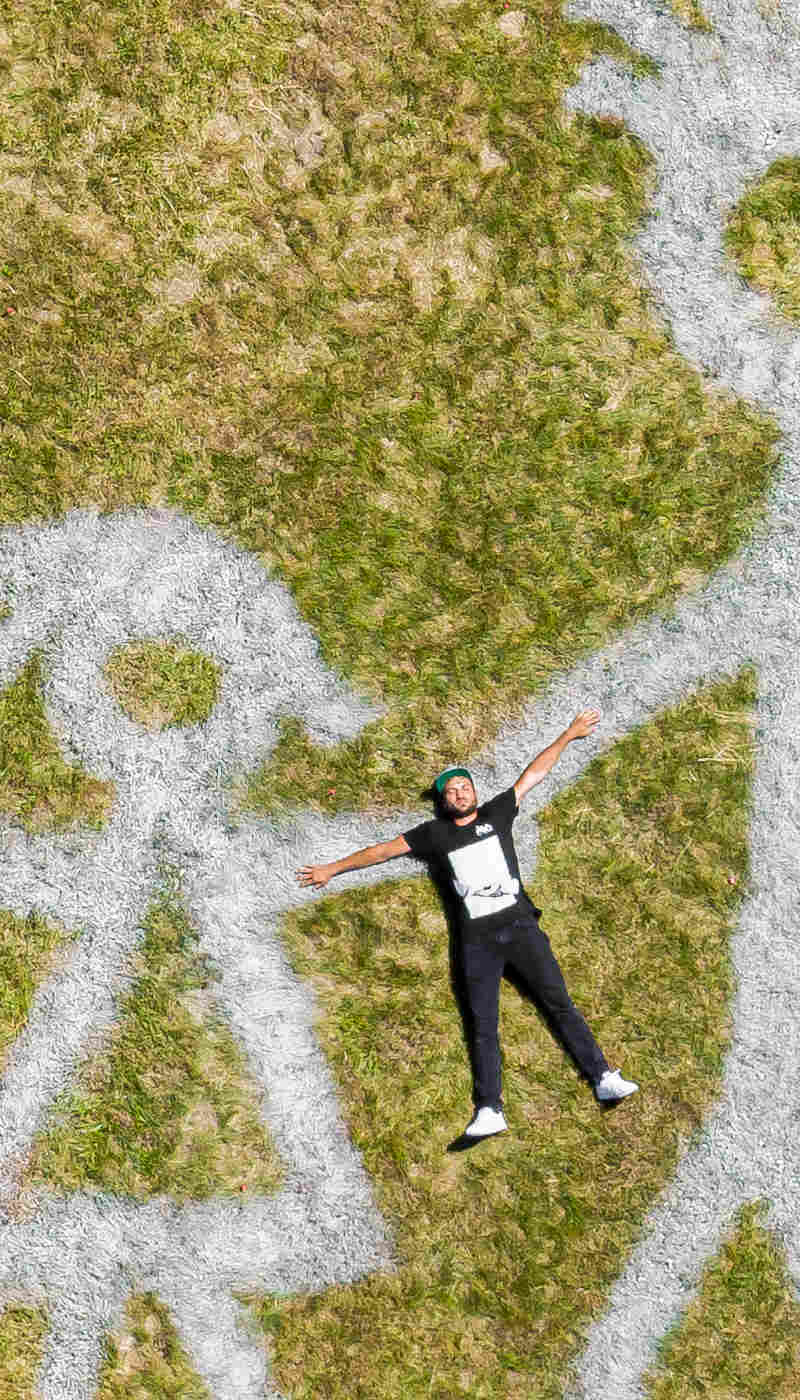 Now living in the Gruyère region of Switzerland, he says he has found paradise on earth: "This is the land of land art, there are rolling hills all around. I could do my paintings everywhere. I have everything I need right here." The most Swiss of French graffiti artists concludes with a laugh that there is no place in the world more 'tip top' – something Swiss German speakers often say to express approval.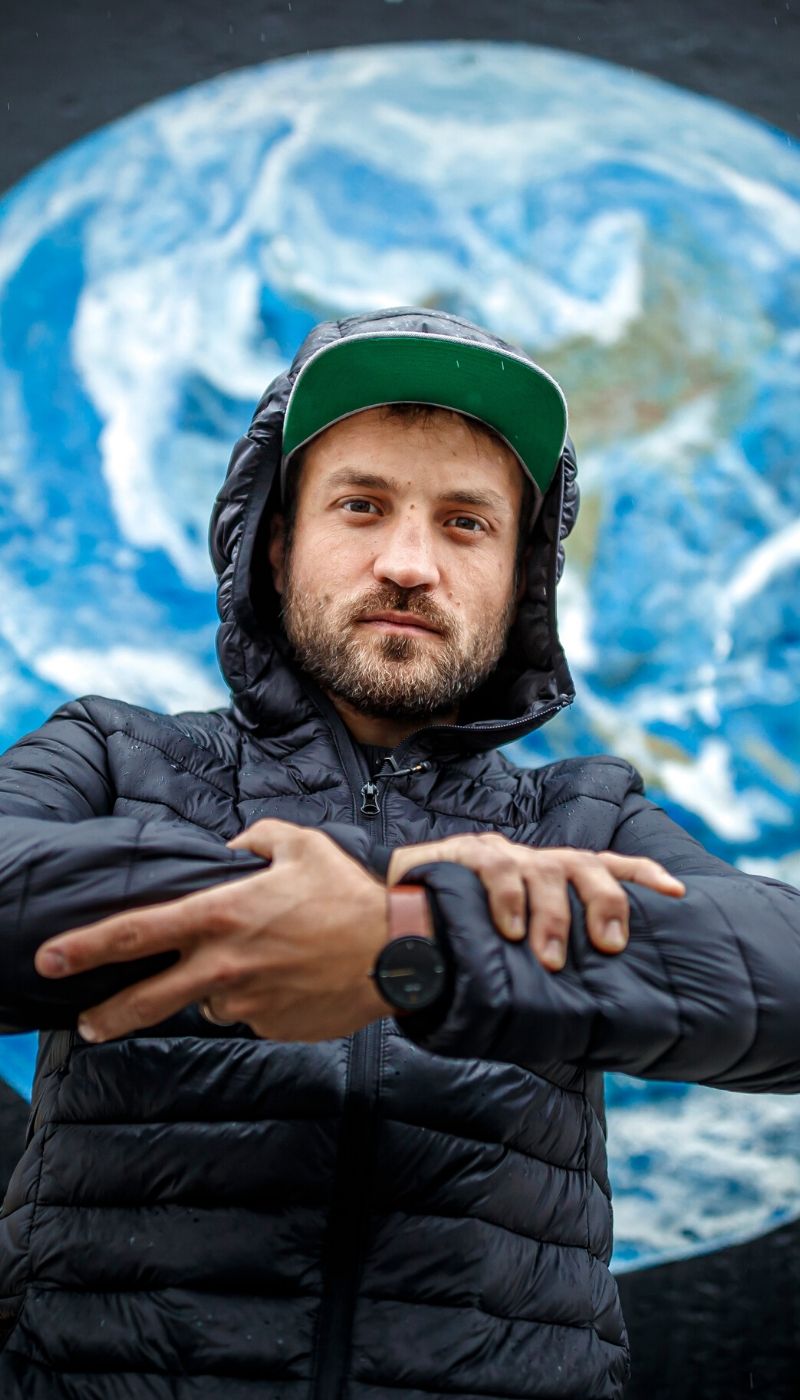 Timeline
1989: born in Belfort 
2005: first exhibition in Belfort
2011: arrival in Switzerland 
2013: perfected biodegradable paint
2016: 'Le berger allongé', Leysin 
2018: 'Petite fille au bateau', Geneva
2019: launch of Beyond Walls project in Paris
2020 : 'Beyond crisis' in Leysin
2020 : 'World in progress' at the United Nations in Geneva
 
Other recent stories from this category