Zero carbon transport to help the environment
Swiss companies are committed to cleaner mobility and reducing the amount of pollution caused by transportation.
Transport is the single biggest source of CO2 emissions at global level. This is also true in Switzerland, where transport accounts for more than a third of total carbon emissions, ahead of industry and private households. Switzerland is keenly aware of the problems caused by pollution and is therefore joining other countries in the transition to zero carbon transport. The challenges are considerable, but there are solutions. Here's a look at some of the Swiss companies that are shaping the mobility of tomorrow. 
Softcar
The four-wheel drive of the future will be electric and recyclable. That's Softcar's vision: to minimise a car's carbon footprint at all levels, from the point of production and throughout its life until it is eventually recycled. Built from polymer materials and advanced composite and therefore completely recyclable, the Softcar is set to be the world's first 100% environmentally-friendly car. With fewer than 1,800 parts, compared to over 45,000 for conventional cars, Softcar runs on electric propulsion alone. Its highly streamlined design reduces the car's grey energy. Large-scale production is scheduled to start in June 2021.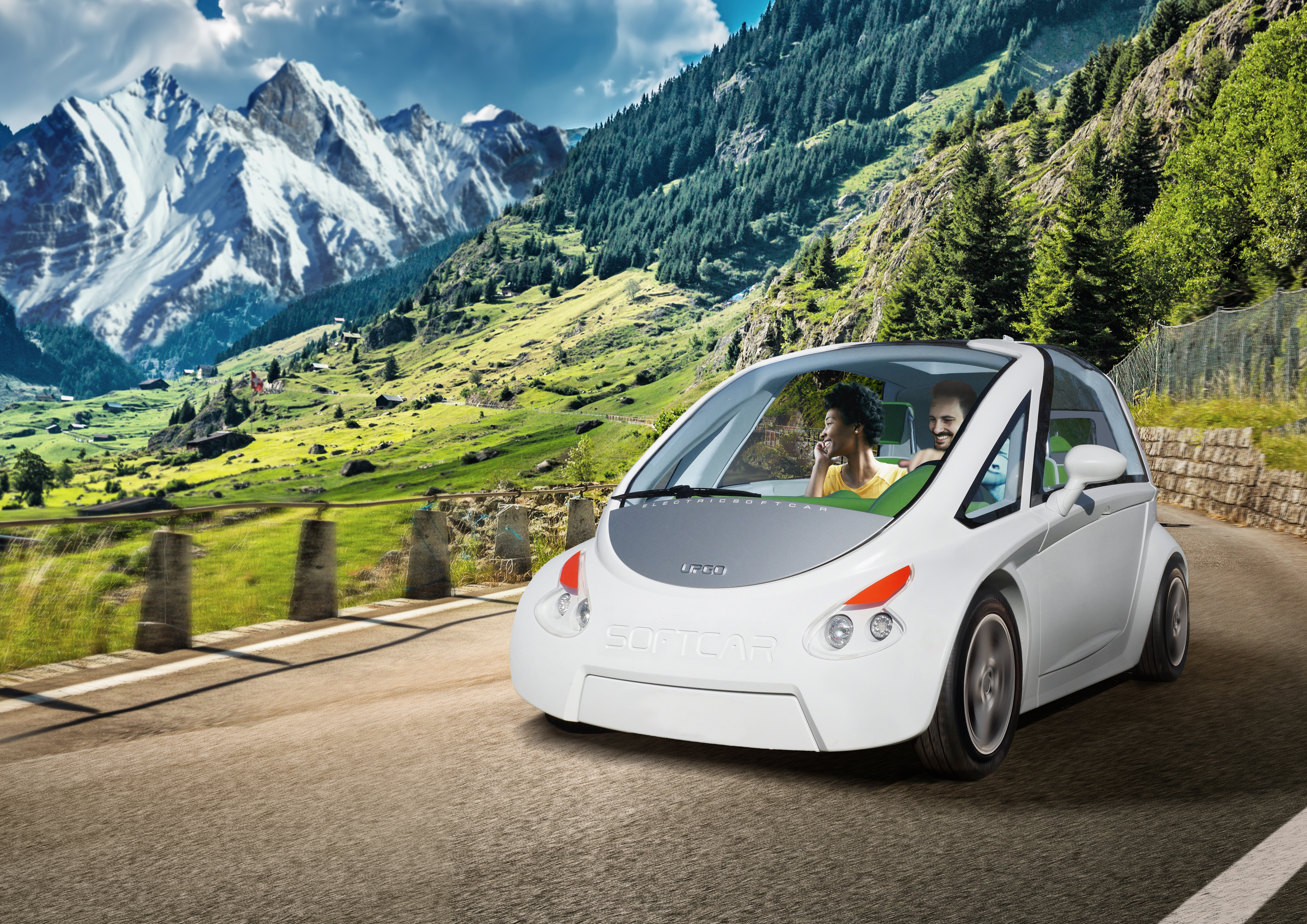 Heavy vehicles, light footprint
Designwerk originally manufactured batteries and chargers, but has for several years now been selling electric propulsion systems for trucks and vans weighing up to 40 tonnes under the brand name Futuricum. The company's 100% electric drive systems with integrated batteries can be used for many different purposes – refuse collection, goods deliveries, and agricultural and construction logistics – or customised to suit customers' specific requirements, for example by supplying electric auxiliary power units. These e-vehicles are much quieter than their diesel equivalents, which makes them ideal for goods deliveries and refuse collection in city centres. They also create less air and noise pollution. Several Swiss cities have already purchased these non-CO2 emitting electric trucks. The Netherlands and Germany are also trying them out.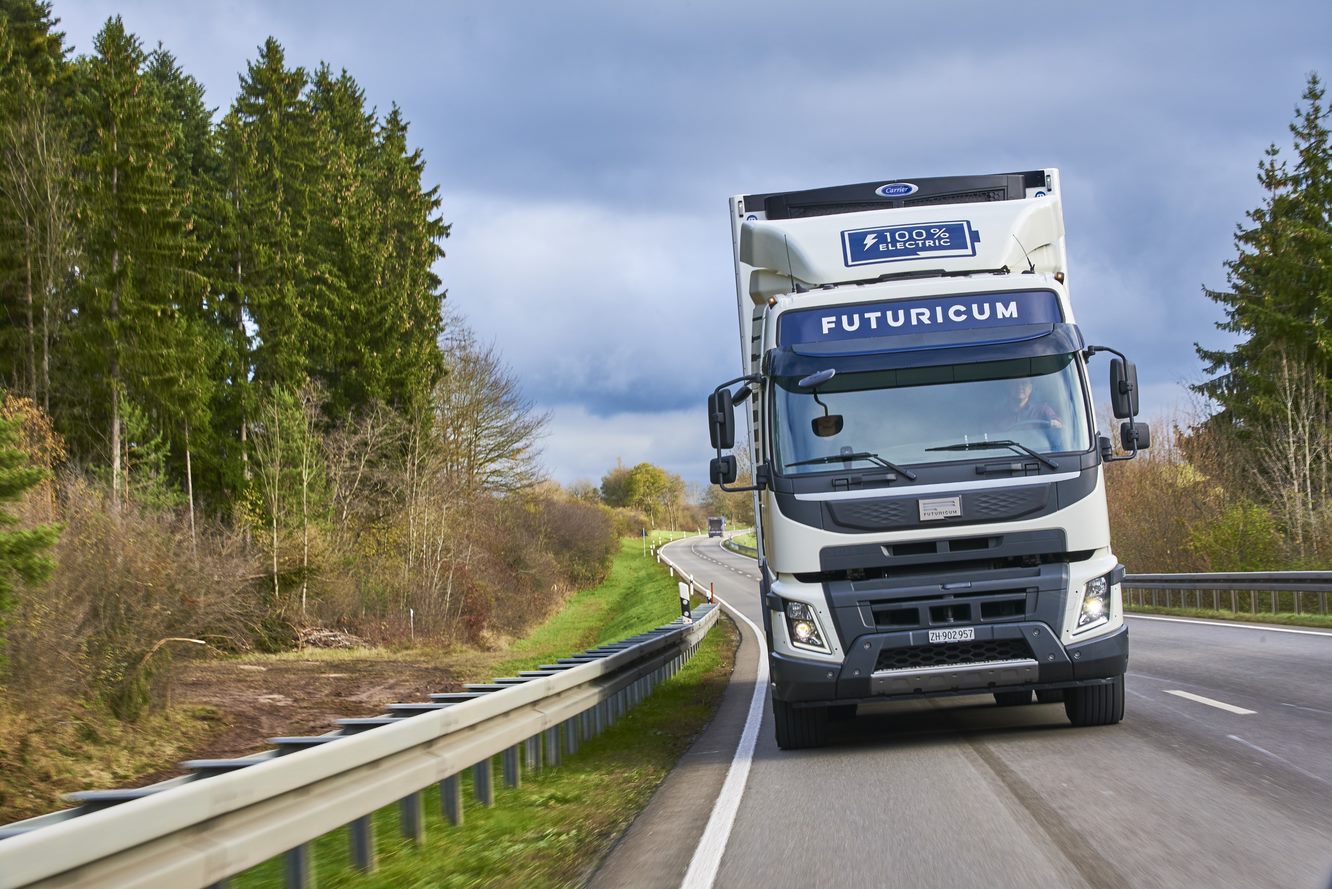 Electric navigation
Boats are also going electric. Swiss company Leclanché, a leading provider of energy storage solutions, has kitted out the world's largest 100% electric ferry, Ellen. Leclanché's battery system, which enables the ferry to travel 41 kilometres – seven times longer than any other e-ferry route – takes roughly 30 minutes to recharge.  The Ellen can carry up to 200 people and around 40 vehicles and has been shuttling between the Danish ports of Søby and Fynshav since 2019. In terms of safety technology, Leclanché has also developed a unique fire prevention system.  Foam is automatically injected to cool the temperature if it rises above a certain level. Ships running on electric propulsion is another step closer to CO2-free mobility. Thanks to the expertise of Leclanché and its partners, other similar projects are expected to follow.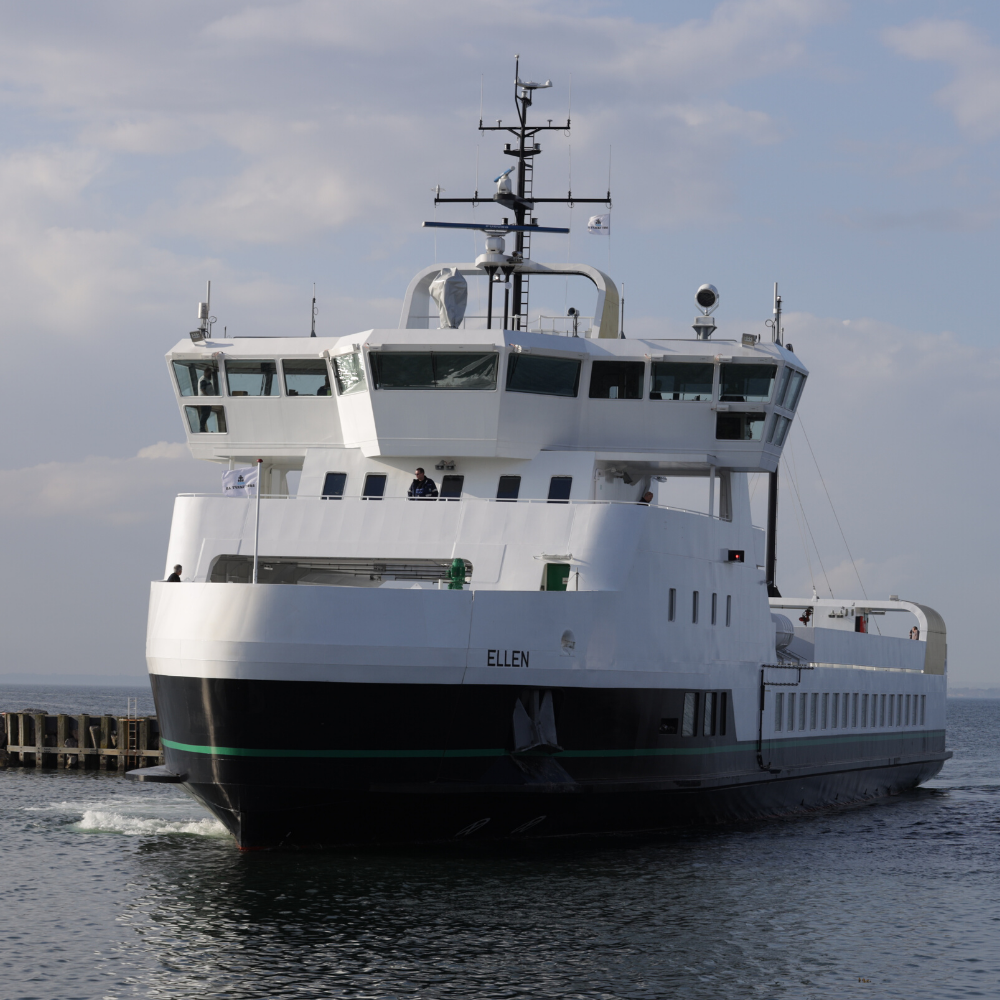 Recharging batteries
Green Motion was founded in 2009, at a time when there were very few electric vehicles in Switzerland. It is a pioneer in the design and production of charging systems for electric vehicles. The company manufactures charging stations, designs software for managing charging networks and is an electric mobility service provider. Green Motion is also developing many avant-garde technologies, such as charging stations for electric aircraft and on-board chargers for the automotive industry. Green Motion operates its own network of public charging stations for electric vehicles under the 'evpass' brand, which has become the leading European charging hub and the most extensive Swiss network.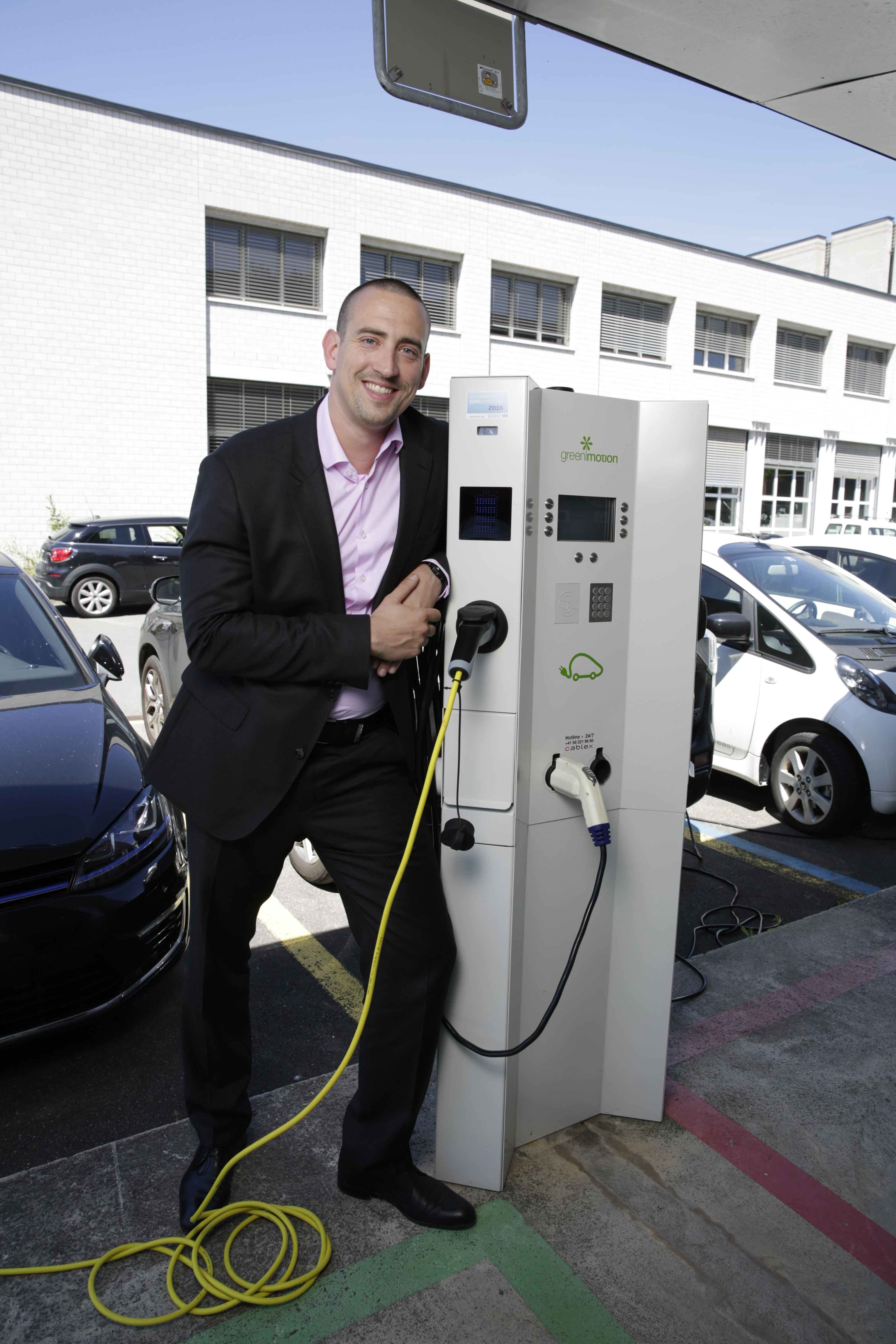 The charging stations produced by Green Motion are entirely designed and engineered in Switzerland. Green Motion has projects in China, India, the United States, Israel and Europe.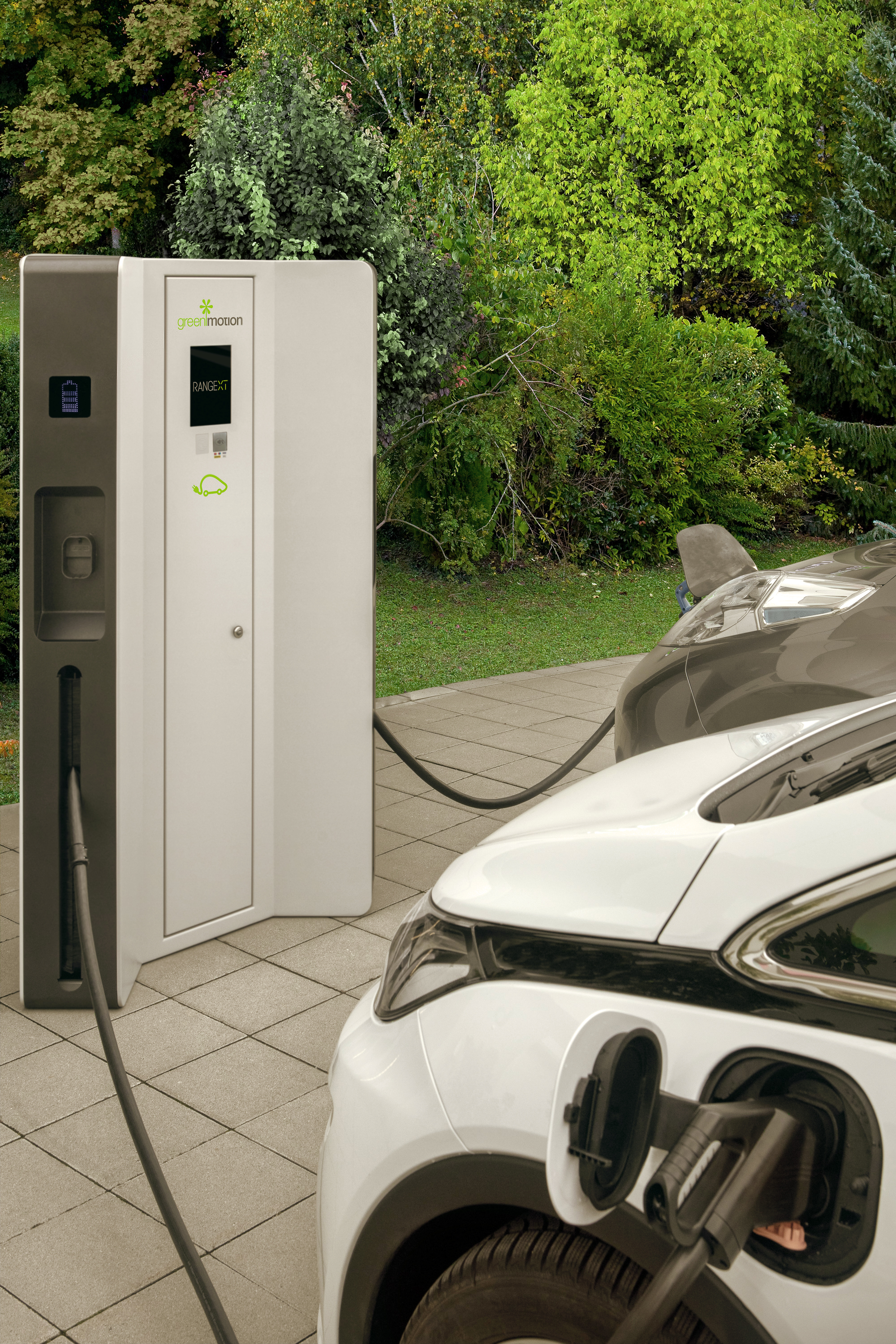 Still mobile, but without the CO2
Switzerland already has some CO2-free public transport such as ABB's TOSA bus, which functions by fast contactless recharging at its stops, and the HESS e-bus. It also produces innovative designs for small modular vehicles that are particularly suited to city driving and is actively involved in developing hydrogen powered transport, such as Stadler Rail's train. Other Swiss companies are developing zero carbon approaches to mobility, such as the FAIRTIQ ticketing app and Bestmile's fleet orchestration platform. Switzerland's current goal is to see a 15% increase in the number of e-vehicles on the road. To this end, electric and hydrogen vehicles are particularly well-suited, provided that the power is generated from renewable energy sources. Start-ups working on developing clean technologies can benefit from today's favourable conditions –  the future of zero carbon transport awaits.