The story behind Switzerland's iconic wooden toy cow
Handmade and hand-painted in Switzerland for generations, the wooden toy cow is a symbol of Swiss values: modern and dynamic, but rooted in its traditions. And it is still regarded as the most famous toy invented in Switzerland to this day. Its universal appeal gives each cow a magic touch that every child can feel.
In Switzerland, the cow is an icon. Without them, there would be no milk, no cheese, no chocolate. Our fields would be eerily empty, and we would miss the sound of bells ringing in our ears. The cow is an integral part of Switzerland's history and local traditions, and has even become one of the country's ambassadors.  Luckily, we have also invented pocket-sized wooden cows – and they have been delighting young and old for generations. As well as a number of tourists, still drawn to this miniature piece of Swiss heritage.
Once upon a time on an alpine farm...
Let's set the scene: an old man on his alpine farm, sitting in the evening candlelight. He's worn out from his repetitive day-to-day routine, tirelessly tending to his cattle. While his child sleeps, the farmer takes out the soft, moistened piece of wood from yesterday and carries on sculpting with his chisel, carving out the animal's round underbelly and neck where he will hang a small bell once the toy is finished. Concentrating on his methodical movements, he thinks about the joy in his child's eyes when he finds the toy cow on Christmas Day and for a moment, the exhaustion and hardships of the alpine life melt away.
This is how the wooden toy cow came to be: plain, simple, and sculpted from a single block; somewhere in the Bernese Oberland, the home of traditional woodcarving.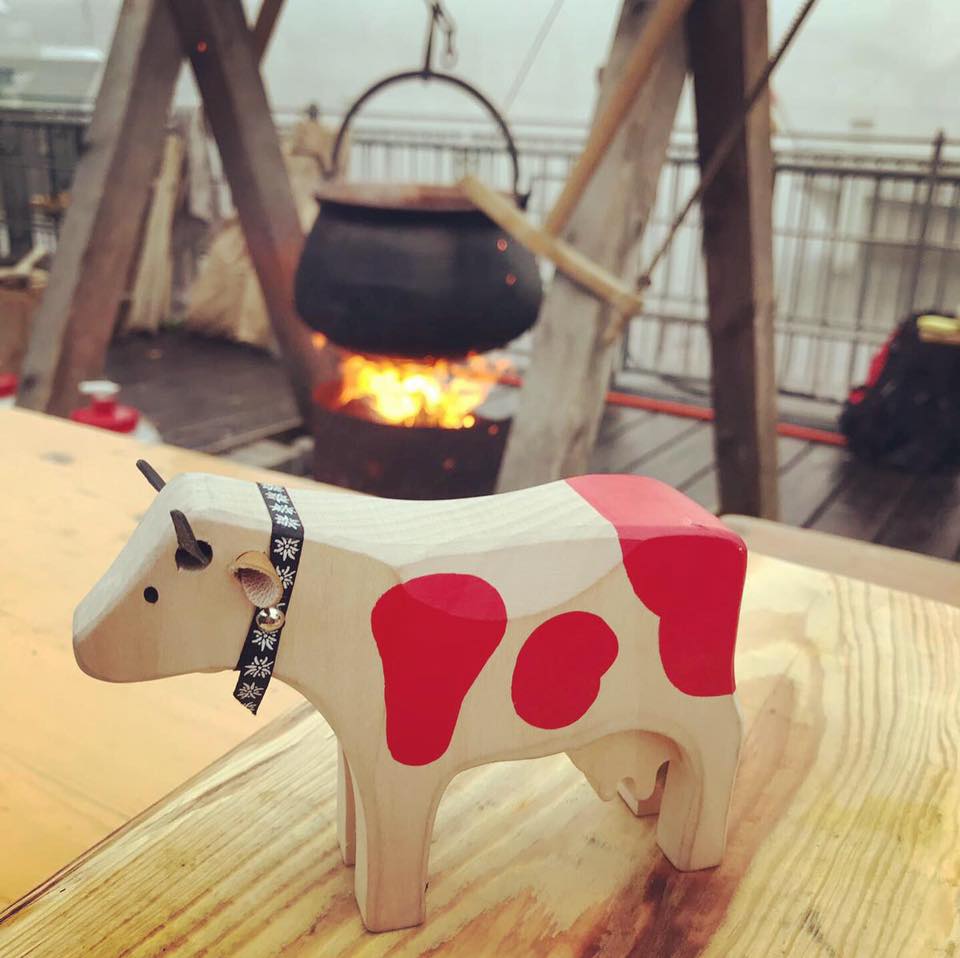 A manufacturing venture
The wooden toy cow has gone industrial and even though it has deep roots in Switzerland, its success is global. The venture started in 1938 with the Trauffer company's famous factory near Brienz and now spans three generations. Trauffer toys are still made by hand to this day.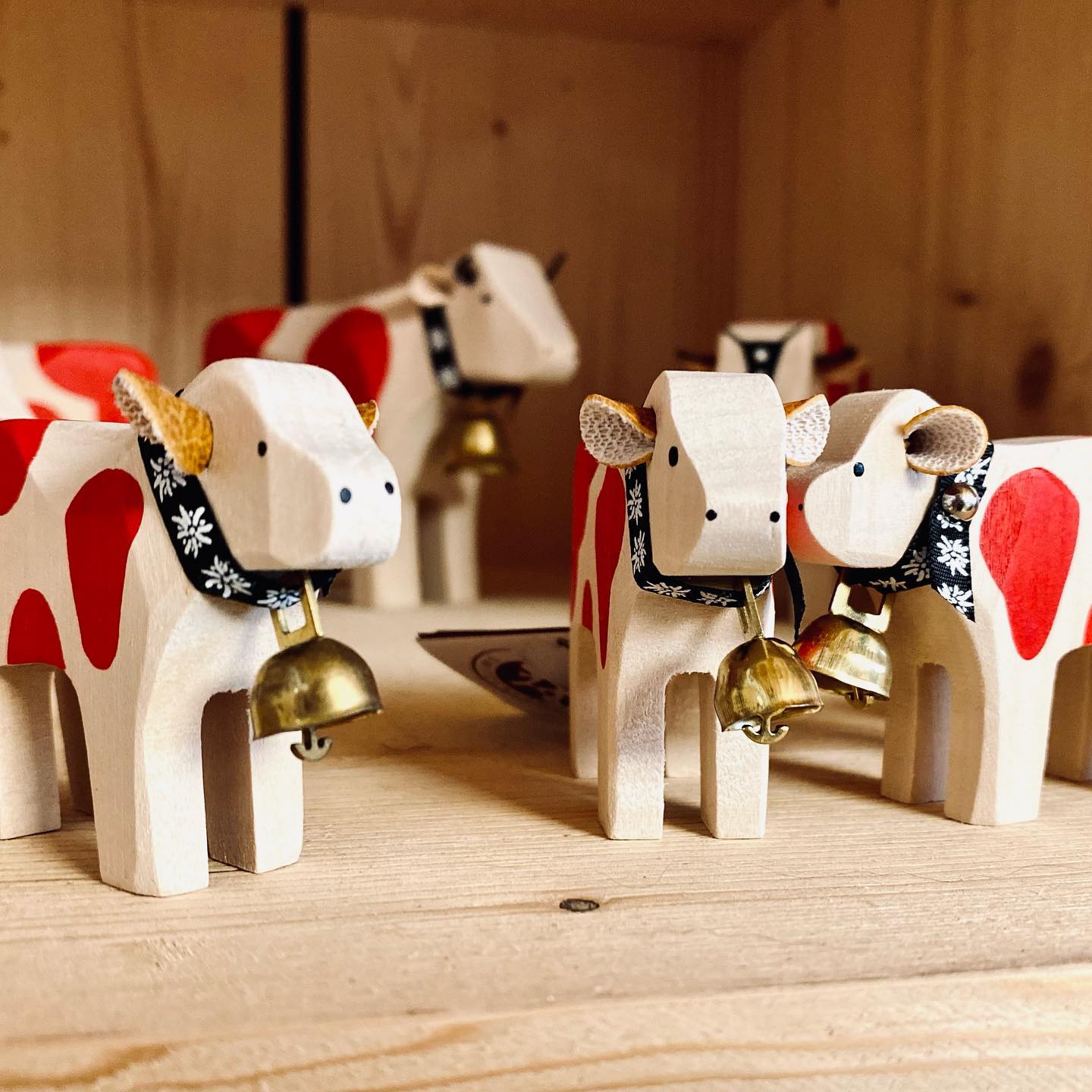 The Trauffer cow, which has become a must in Swiss souvenir shops, is made from local linden wood. They are carved, buffed and painted by hand; timeless sculptures that have withstood the turmoil in the toy market in recent years. The Trauffer factory, which can still be found in Hofstetten bei Brienz in the Bernese Oberland, produces more than half a million toys every year.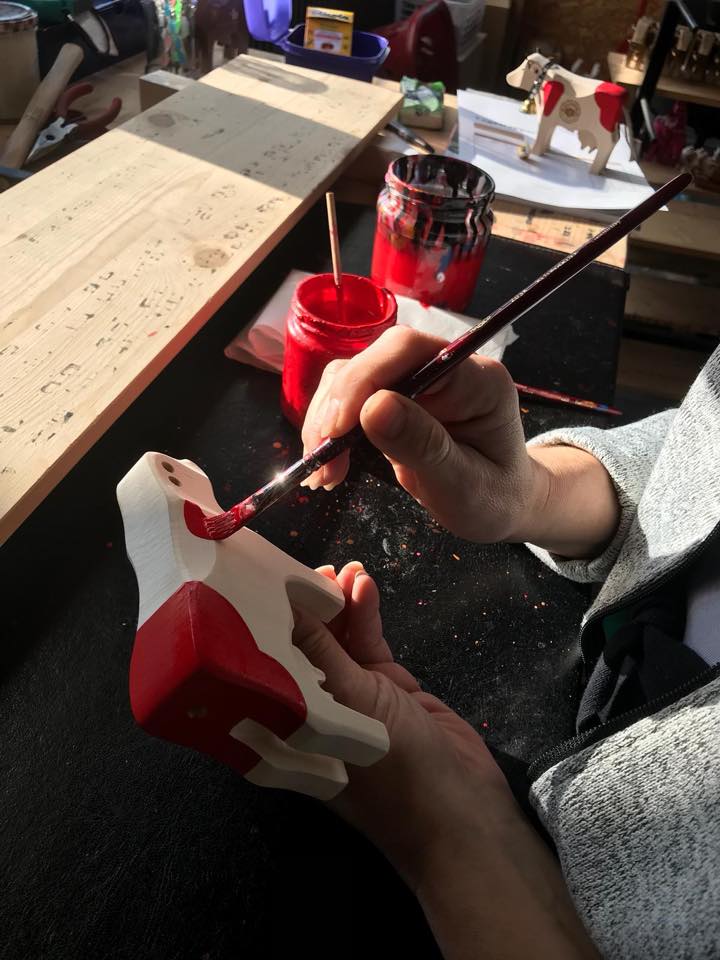 A symbol of our values
Sturdy, simple and unique, the wooden cow embodies both tradition and Swissness, says Marc Trauffer, the founder's grandson and company head since 2008. Ueli Maurer is just one of the proud owners of the iconic toy cow with its red patches. During his New Year presidential address in 2019, he stated: "The wooden cow symbolises our traditions, values, direct democracy and federalism."
In 2015, it also became the mascot of the Federal Department of Foreign Affairs' unit in charge of promoting Switzerland's image abroad, Presence Switzerland.  Christened Happy Lilly, the pocket-sized cow with the red patches can be found nestling among Swiss expats all over the world – from Morocco to Australia and New York – like an anchor tying them to their roots back home.
Follow Happy Lilly's adventures in Switzerland and abroad:  @HappyLilly_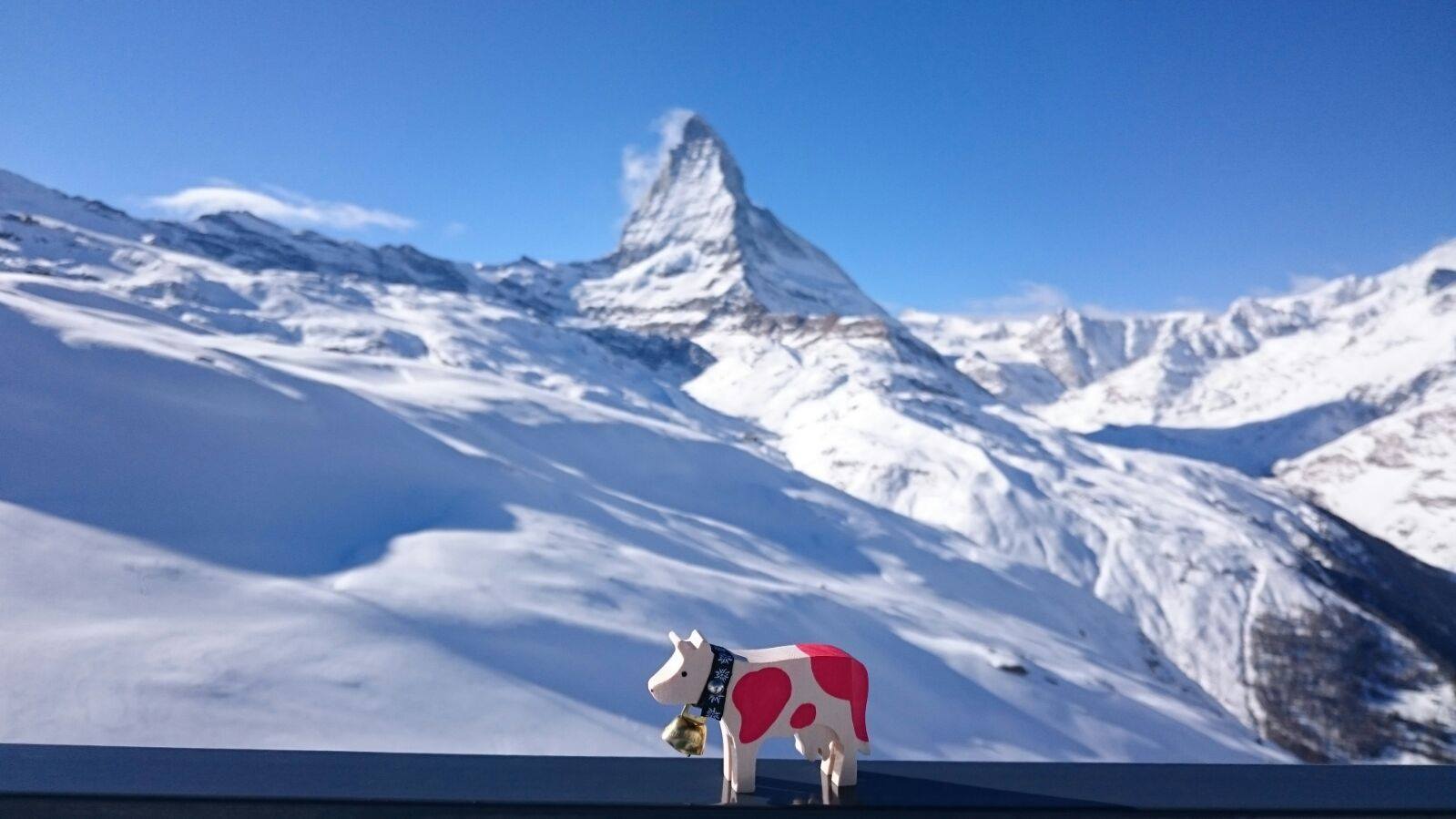 Articles first published in Le Temps:
Other recent stories from this category