2022 Winter Olympics: is the Swiss team set to top its 2018 performance?
Switzerland collected 15 medals at the 2018 Winter Olympics in South Korea, equalling its tally at the 1988 Calgary Games. Led by downhill star Marco Odermatt, the Swiss team could potentially beat this record in Beijing this February.
Marco Odermatt (24) from the canton of Nidwalden is the new king of Alpine skiing. While the Pyeongchang Winter Olympics was under way in 2018, he picked up an unprecedented five of six available gold medals at the Junior World Championships in Davos. He was voted Swiss Sportsman of the Year in 2021 and it is now abundantly clear that he is a supertalent. This highly versatile skier has continued to dominate the Alpine skiing season with victories at the Adelboden Giant Slalom and Super-G World Cup. He also proved that he is on top form by coming second in the downhill race in Bormio.
"Marco has an uncanny understanding of when and where to carve turns to best advantage. He has an innate ability and strikes fear into his opponents," said former Swiss coach Hugues Ansermoz, who, like many other skiing experts, is clearly in awe of Odermatt's talent. Not only does the young skier have a carefree and relaxed attitude, he copes well with the severe pressure felt by many at the top of the sport. "Give it everything, but also have fun," is Odermatt's mantra. "I'll have a couple of beers tonight to celebrate," he said after his victory at the Adelboden Giant Slalom in January. Will the standout skier be able to add to his Junior World Championships medal haul when competing at his first Winter Olympics in Beijing?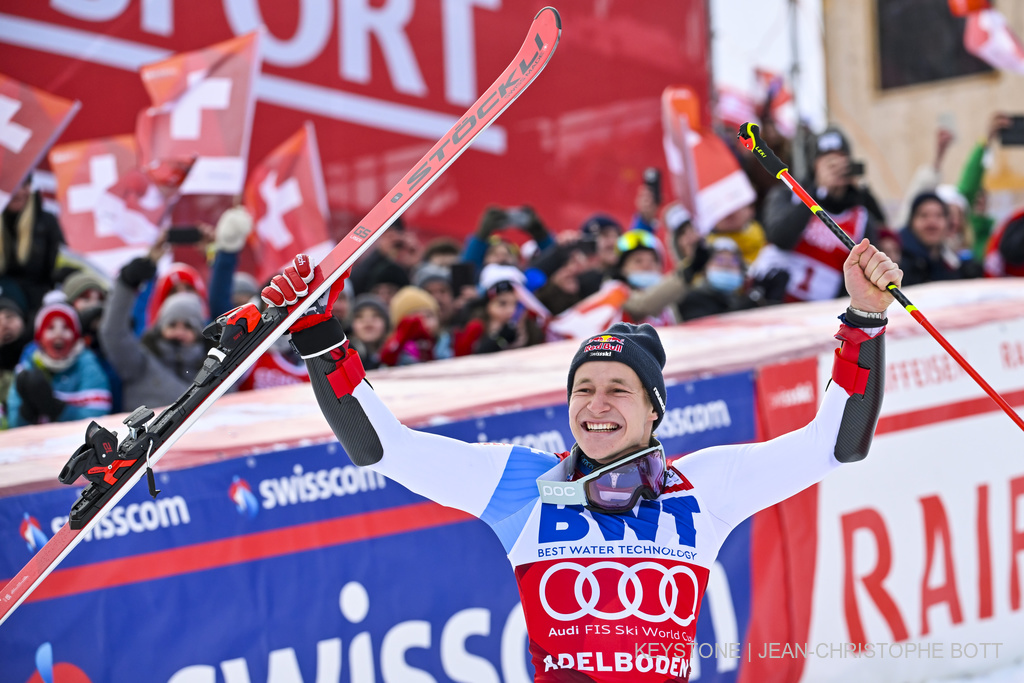 At the 2018 Winter Olympics in Pyoengchang, Switzerland won 15 medals, including five gold, equalling its tally at the 1988 Calgary Games. However, the 2022 Games differ from Calgary in one important respect: there were only 46 events at the 1988 Winter Olympics compared to a whopping 100 medal events today. Switzerland is a strong contender in many of the Beijing events and could potentially match or even beat its 2018 record.
Switzerland won seven of its 15 medals for its pre-eminent sport, Alpine skiing. Beat Feuz from Bern, who has 41 World Cup medals to his name and has won four consecutive downhill races, is a favourite to win the Alpine skiing event. Alongside front-line skier Odermatt, the versatile Loïc Meillard and Justin Murisier, both from the canton of Valais, will be competing for medals in the men's giant slalom. Ramon Zenhäusern, from the canton of Valais, who stands two metres tall, took silver in the slalom in Pyoengchang. He is now making a comeback, having suffered a shoulder injury that put his preparations for the 2022 Games on hold.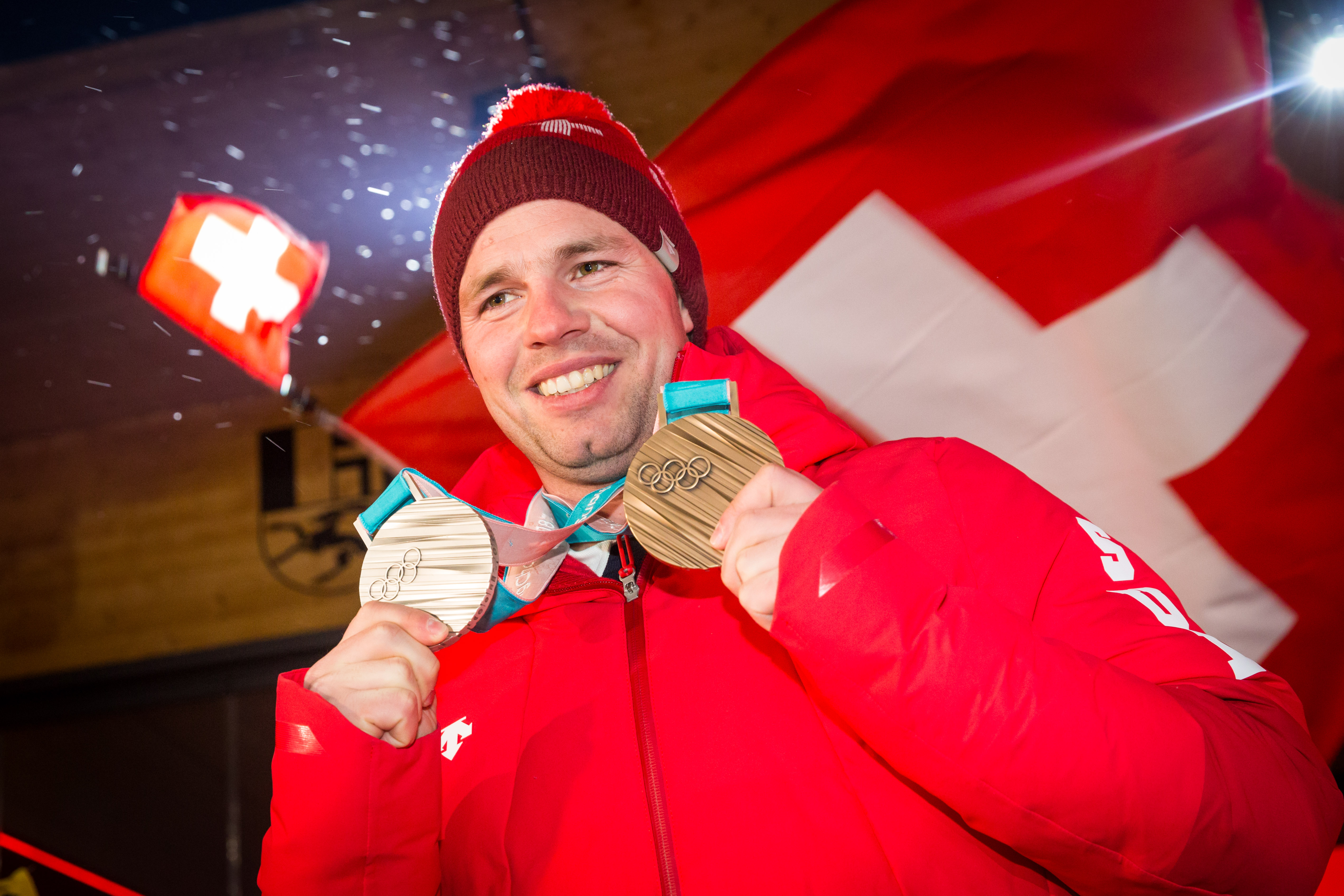 In the women's events, 31-year-old Lara Gut from Ticino is currently Switzerland's most successful racer, with over 30 World Cup titles to her name. Although some have said she is past her peak, Gut had one of the most successful showings of her career at the 2021 Cortina World Championships, picking up three medals, including gold in the Giant Slalom and Super-G. At the 2014 Sochi Games, the supertalented downhill skier had to settle for bronze. Now Gut can compete with confidence and perhaps pull off an even bigger coup at what will be probably be her final Winter Olympics. Michelle Gisin, from the canton of Obwalden, won gold in the combined event at the 2018 Winter Olympics and could now claim another medal in Beijing. After a bout of mono that kept her bedridden for several weeks last summer, she recently made a comeback at the Val d'Isère Giant Slalom. Wendy Holdener, from the canton of Schwyz, holds the record for most FIS Alpine Skiing World Cup slalom podium finishes without ever having recorded a race win. At the 2018 Winter Olympics, she was crowned a triple medallist and could bring home more medals from Beijing. Up-and-coming skier, Camille Rast (22), from the canton of Valais, has put in some brilliant slalom and Giant Slalom performances this season and could also cause a stir in Beijing.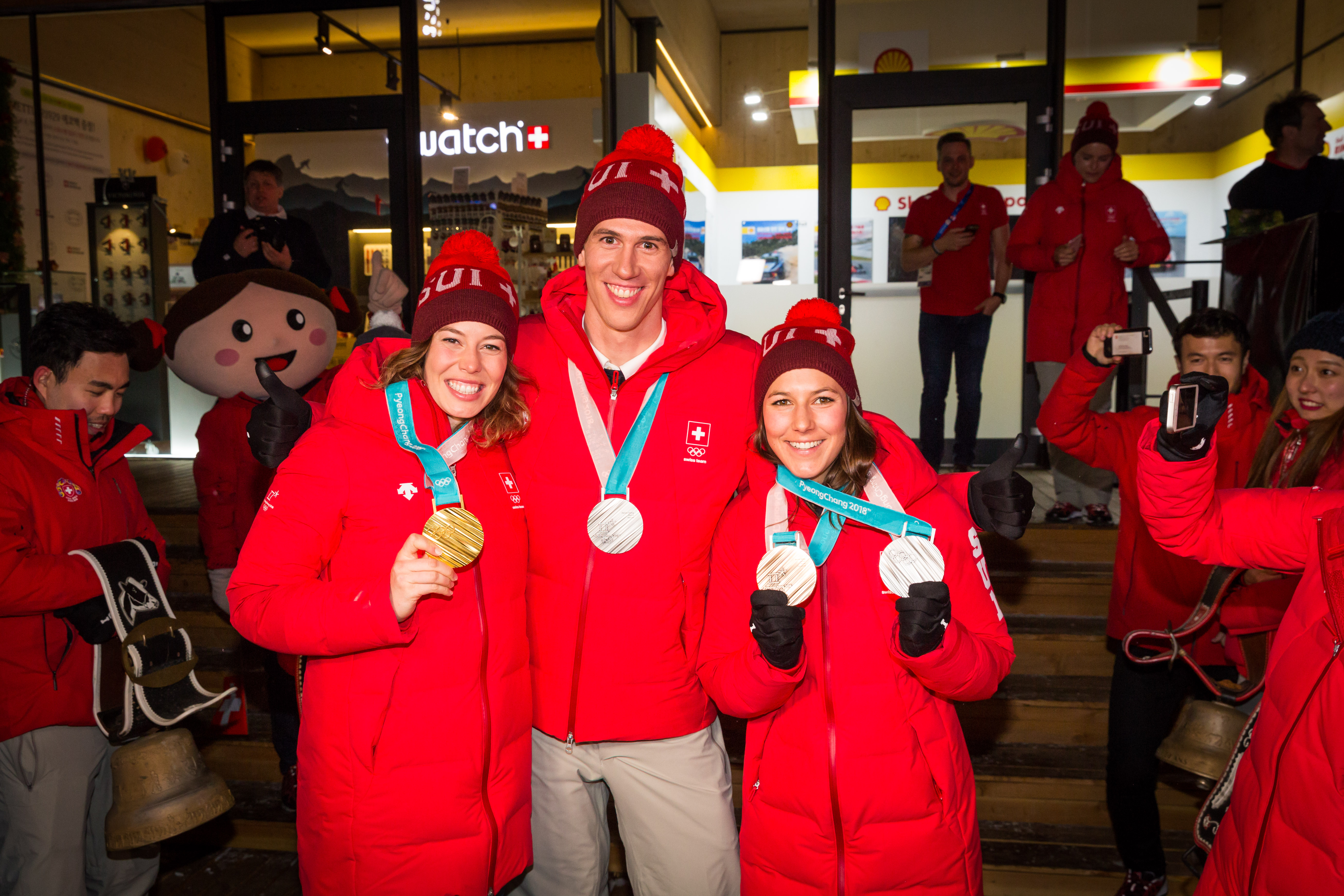 Four years ago in Pyeongchang, Sarah Höfflin, from Geneva, and Mathilde Gremaud, from Fribourg, earned gold and silver respectively in the slopestyle event, where skiers jump off a giant ramp and perform various acrobatic manoeuvres several metres above the ground.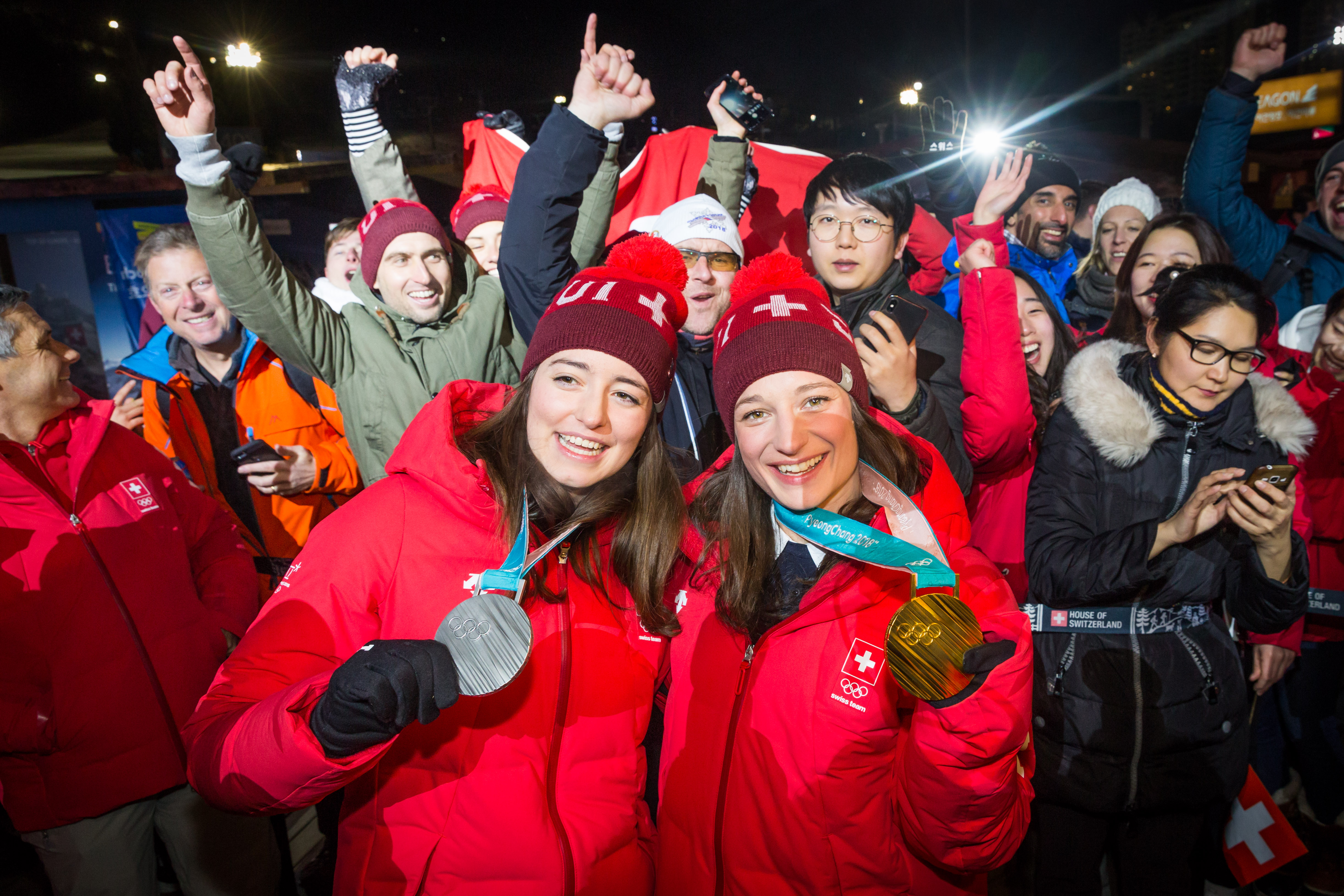 Both women, who hail from the French-speaking part of Switzerland, will be competing against teenage star and double World Cup winner from China, Gu Ailing (18), who has just made it onto the front cover of Vogue magazine. Freestyle skiing is very popular in China and the Swiss–Chinese face-off is set to be a highlight of the 2022 Olympics. Noé Roth is another favourite for the freestyle event, while Fanny Smith (30), from the canton of Vaud, who took bronze in South Korea, will be making a bid to add another ski cross medal to her brilliant collection. Julie Zogg and Ladina Jenny, who recently came second and third at the PGS Snowboarding World Cup Giant in Scuol, Switzerland, are also in the running to make the podium.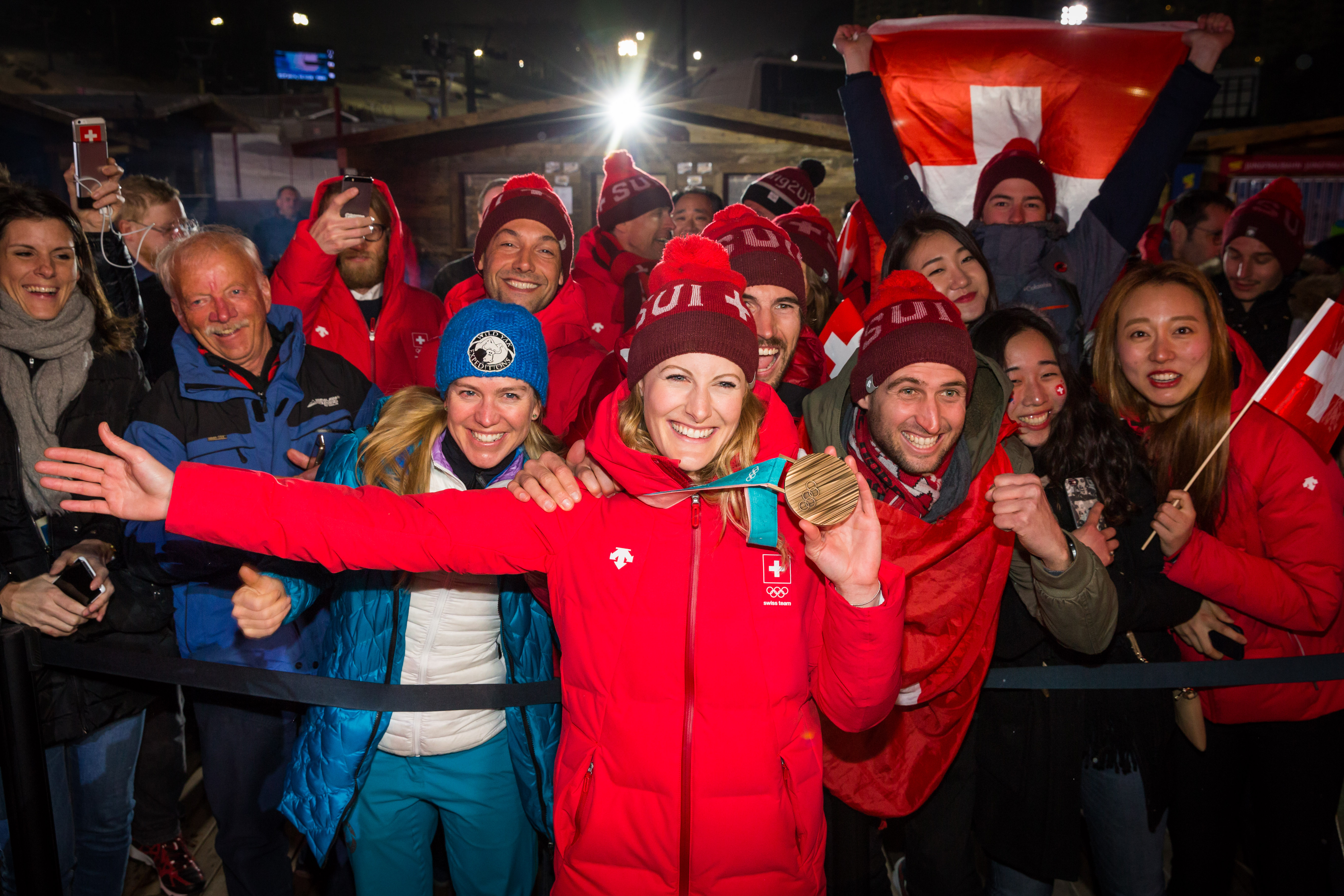 Cross-country skiing legend Dario Cologna, from the canton of Graubünden, has won an incredible four gold medals at the last three Olympic Games. He recently became a father and has announced that the 2022 Games will be his last. Cologna, who suffers from chronic asthma, pulled out of the Tour de Ski in January with two races to go, saying that this would enable him to prepare better for the Olympics. Will he be able to end his career on a high by triumphing at the 2022 Games?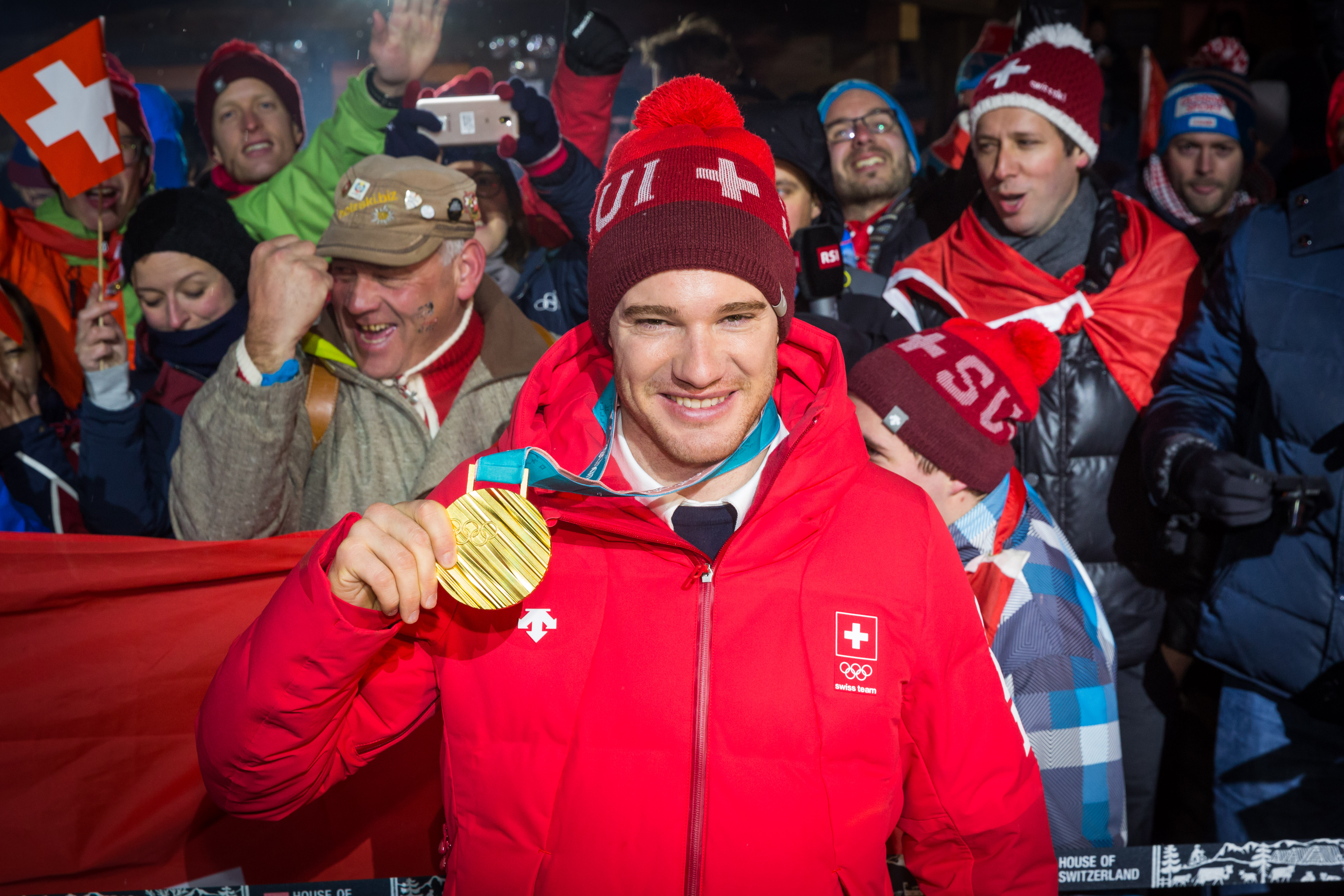 Cross-country sprint team Nadine Fähndrich and Laurien Van der Graaf, who came second at the last World Championships in Oberstdorf, could pull something special out of the bag in Beijing. The two young women have been competing as a team for years, and are now within touching distance of Olympic glory. "We occasionally fall out, but generally we're open and honest with each other," they admit with characteristic good humour.
Curling is a traditional Swiss sport and has always delivered a big haul of Olympic medals for Switzerland. Peter de Cruz and his Geneva-based team, who claimed bronze at the last three World Curling Championships and the 2018 Winter Olympics, are setting their sights high for Beijing. Silvana Tirinzoni from Aargau and her CC Aarau team, who successfully defended their title at the World Women's Curling Championship last winter, are aiming equally high.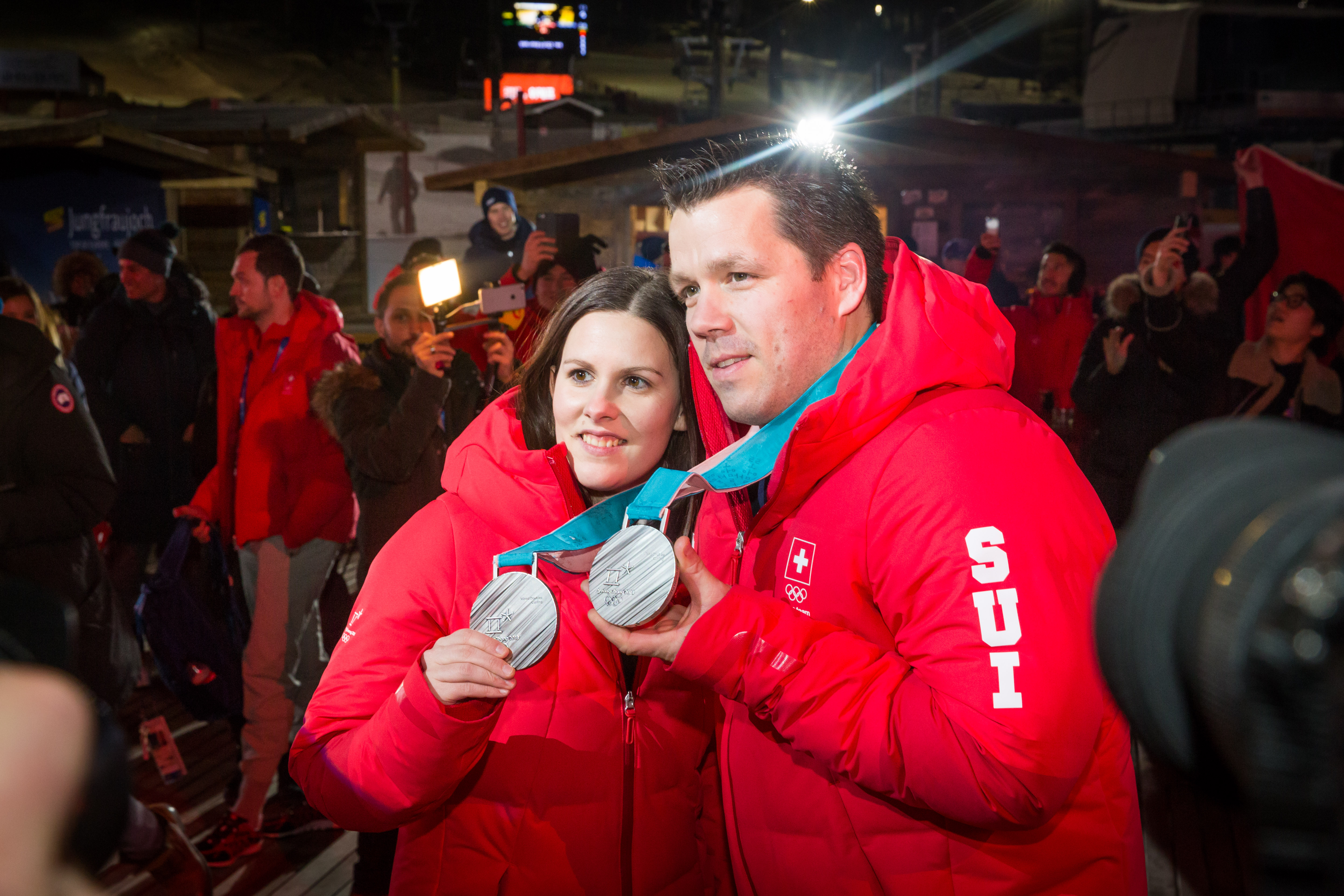 National ice hockey coach Patrick Fischer has clearly set the goal of at least reaching the semi-final in Beijing, even though the Swiss Olympic team will keenly feel the absence of its NHL stars due to the pandemic. A medal would therefore be a really nice surprise.
Finally, the 2022 Winter Olympics will be the seventh in a row for veteran ski jumper Simon Ammann, from St Gallen, who won gold at Salt Lake City in 2002 and Vancouver in 2010. Will the 43-year-old father of three pull off one last Olympic victory in Beijing? Ammann has had mixed results so far this season, but we know from his past record that he is unbeatable on a good day.
Other recent stories from this category