9 Swiss athletes between heaven and earth
Mountains, valleys, lakes and rivers give Switzerland its pleasing landscape. Some people go for a stroll or a quick swim. But for some, grilling a 'cervelas' over the campfire just isn't enough. They brave the elements and defy gravity by bike, on foot or by board to achieve incredible feats.
Keeping their cool in the air
Take Freddy Nock, our world-renowned national highwire artist. Further and higher with every attempt, Freddy Nock has no fewer than 19 records to his name.
A few months ago, during a jaunt in the mountains he set his latest record –
on a 347 metre-long cable stretching from the summit of Biancograt (3532m) to Piz Prievlus (3582m) in the canton of Graubünden. Nock took just 25 minutes to complete his leisurely walk – a thousand metres above the ground with no safety harness – while the audience held its breath.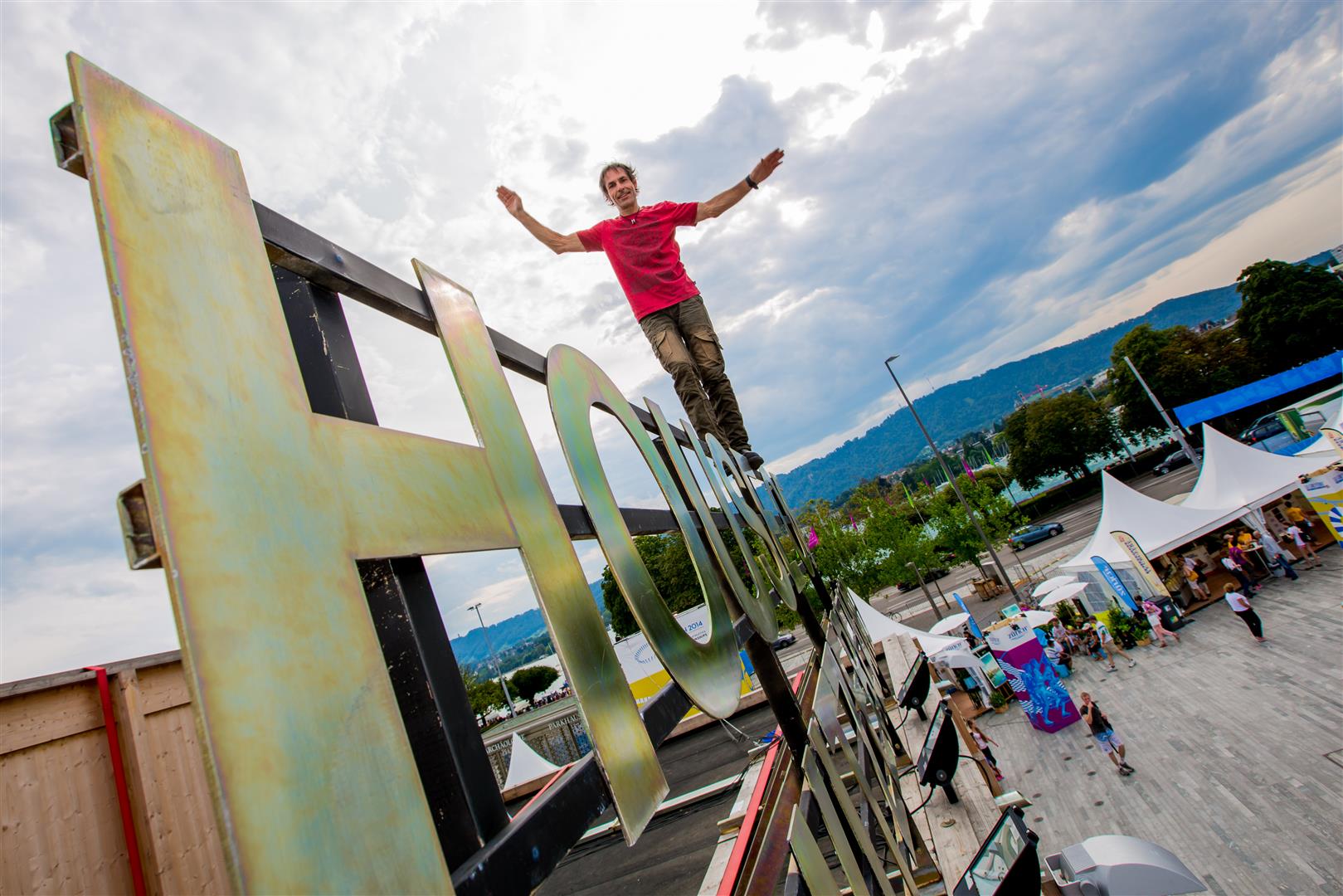 He might have bumped into Yves Rossy, alias Jetman, also a fan of great heights. A pilot and inventor, he is the creator of a rigid, 2.4m-long jet-propelled wing which allows him to reach speeds of nearly 300km an hour on a good day.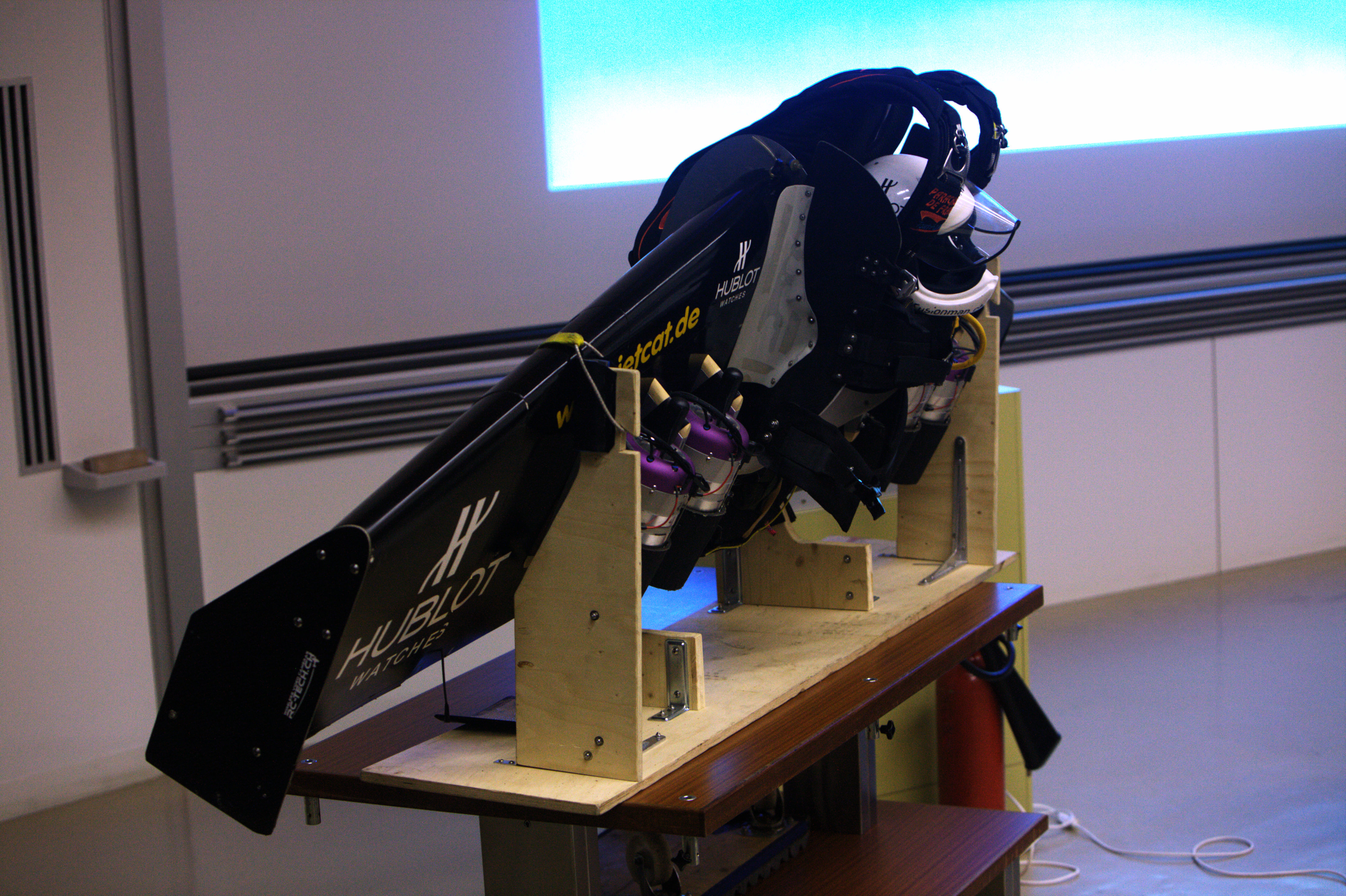 The collaboration between Jetman Dubai (Yves Rossy and Vince Reffet) and Emirates, at Dubai in 2015:
Pro climber Ueli Steck is right up there in this lofty trio. A carpenter by trade, he soon gave up scaling roofs and took to the mountain face. This November, Steck broke the record for a speed ascent of the north face of the Eiger, one of the three legendary peaks of the Swiss Alps. He managed the treacherous ascent in a mere 2:20'50'', beating the previous record-holder by six minutes. A walk in the park!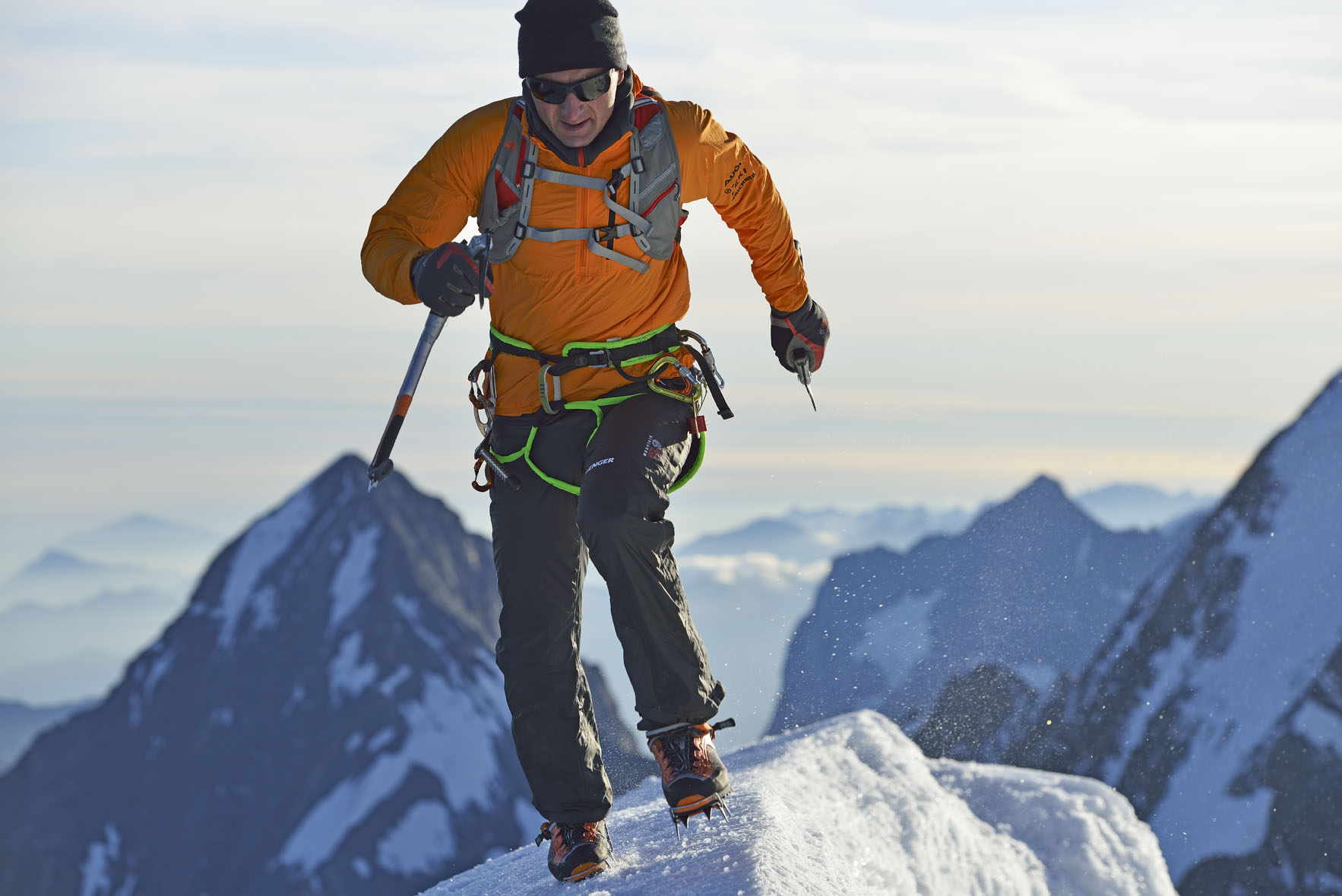 Tearing it up on two wheels
The way down can be vertiginous. Outstanding freerider Alban Aubert and fixie-king Patrick Seabase are two bike-mad trail-blazers that know a thing or two about that.
In his most recent exploit Patrick Seabase covered 309km and took on 5 passes – climbs with an altitude difference of 7611m metres – relying exclusively on his calf muscles and perfect mastery of his vehicle, which has no brakes, no freewheel mechanism and....no gears.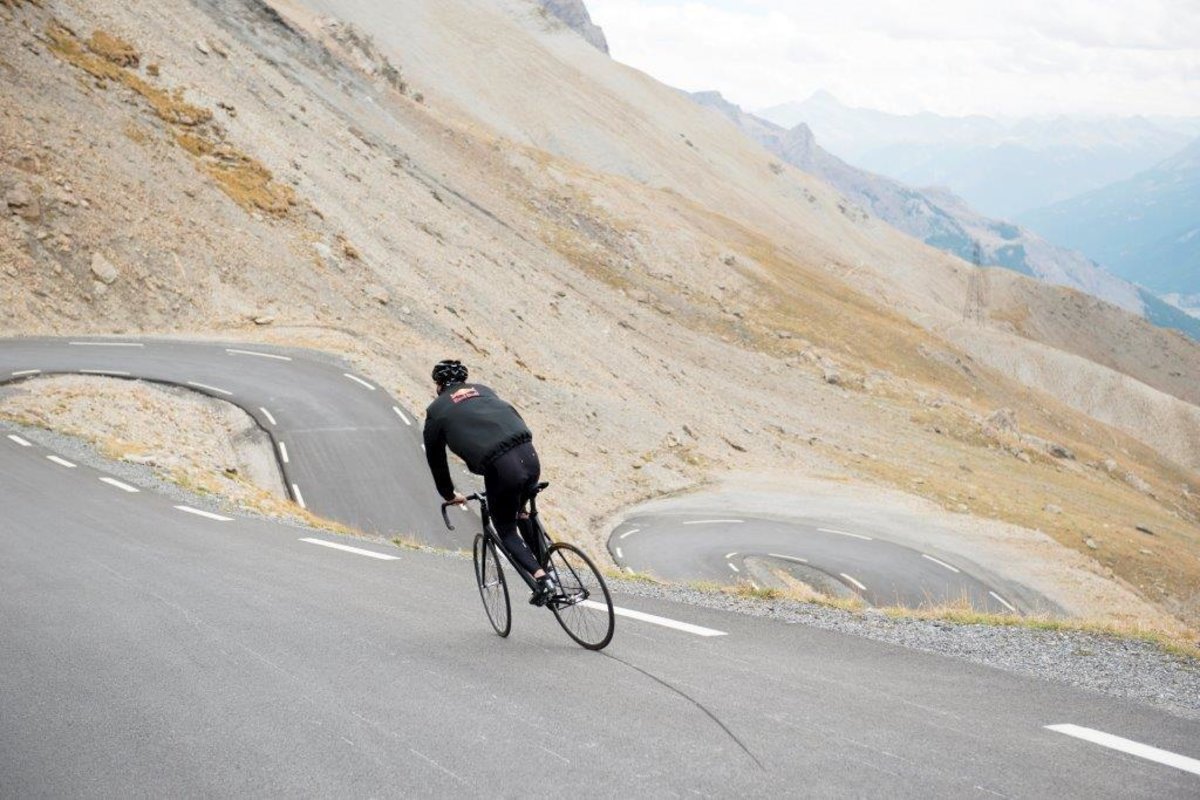 Pro mountain biker Alban Aubert can be found blazing down sheer inclines in Switzerland and more exotic locations.  Active volcanos, precipitous glaciers in the Valais, nothing can stop the Neuchâtel-born world-record holder and his trusty bike.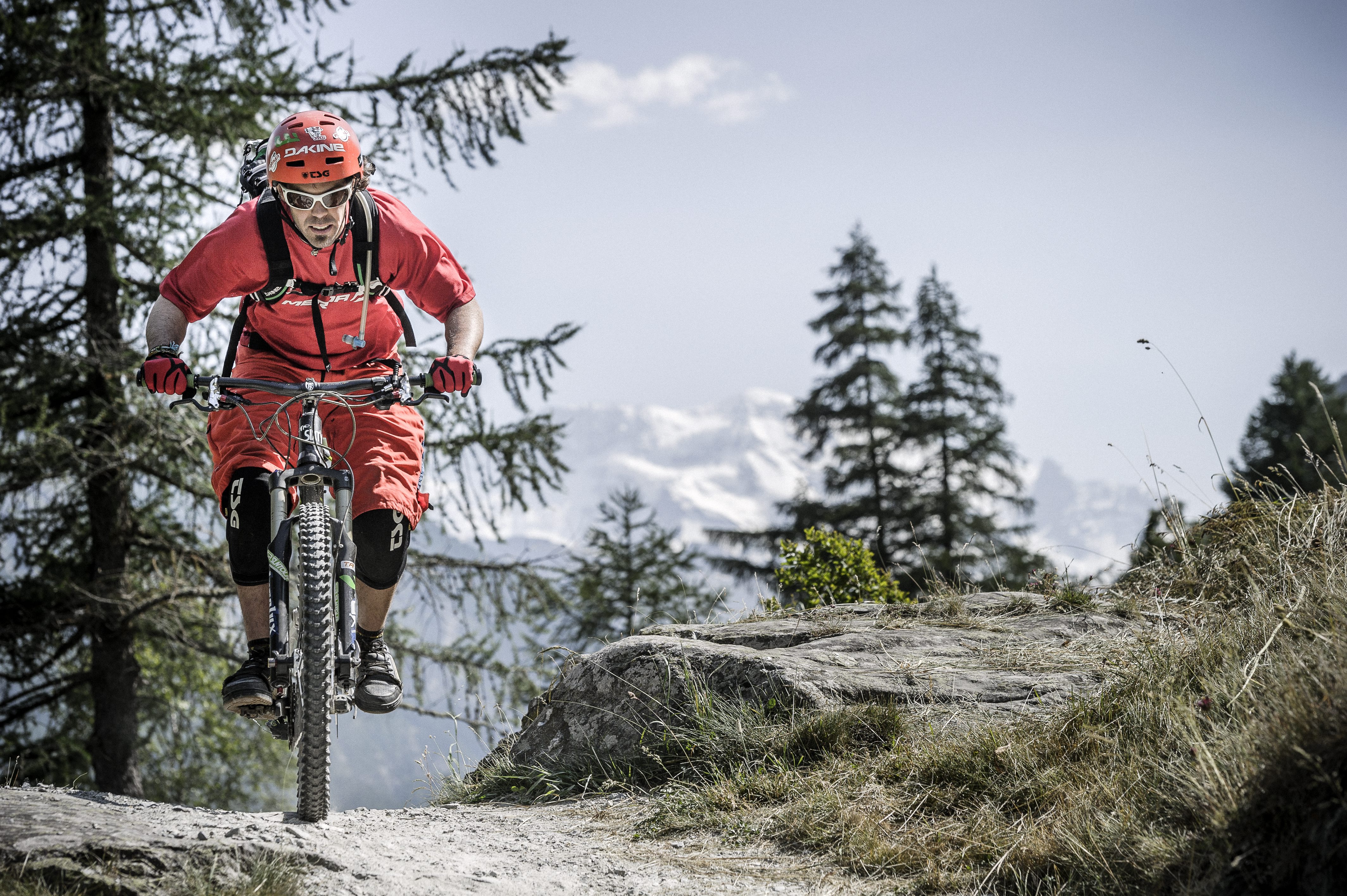 These girls are no Heidis
Close to nature, these three sportswomen brave the elements and race the clock in search of the ultimate experience and their personal best.
Sarah Marquis travels the world with her eyes wide open and her feet firmly on the ground. Her expeditions have taken her to the United States, South America, and to Australia where she got to know the outback up close. This year she joined the great family of official National Geographic Explorers.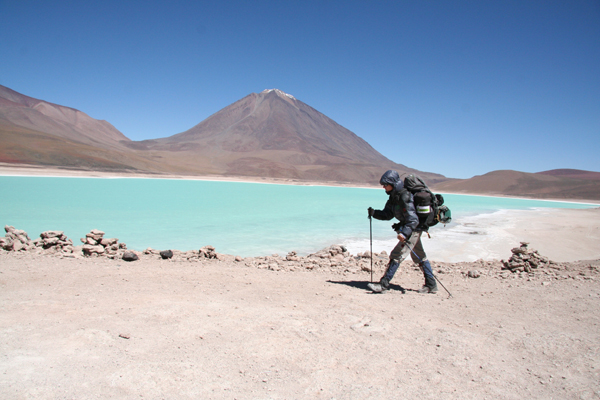 Daniela Ryf is a triathlete and undisputed queen of the Ironman since she won the World Championship in Hawaii. Despite its paradise setting this competition remains the toughest on the Ironman circuit, comprising a 3.8km swim, 180km cycle race and a 42km marathon to finish.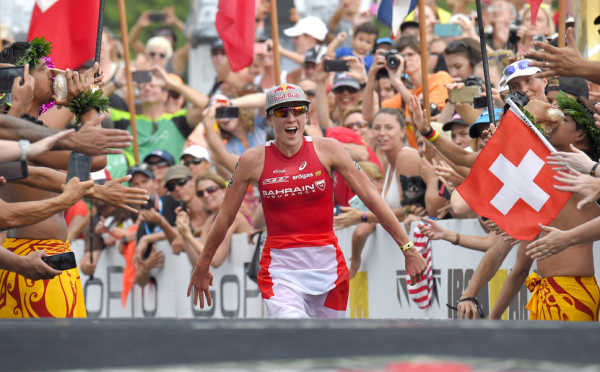 On the slopes and in the air, the snowboard was Géraldine Fasnacht's first passion. An inveterate rider, she has won no less than 11 international competitions and is a three-time Xtreme Verbier champion. As if that were not enough, Fasnacht has now turned her attention to flying. In 2014 she was the first person in the world to leap from the summit of the Matterhorn wearing a wingsuit.
Géraldine Fasnacht and her partner make the first wingsuit jump from the summit of the Matterhorn (east face) in June 2014:
The final plunge
Brazilian-born and adopted by Swiss parents, Lazaro Schaller throws himself off cliffs to execute skilful dives into the roiling waters below. His sport is known as 'extreme kayaking'. "It's always a great experience in beautiful places no one ever thinks to visit", he says.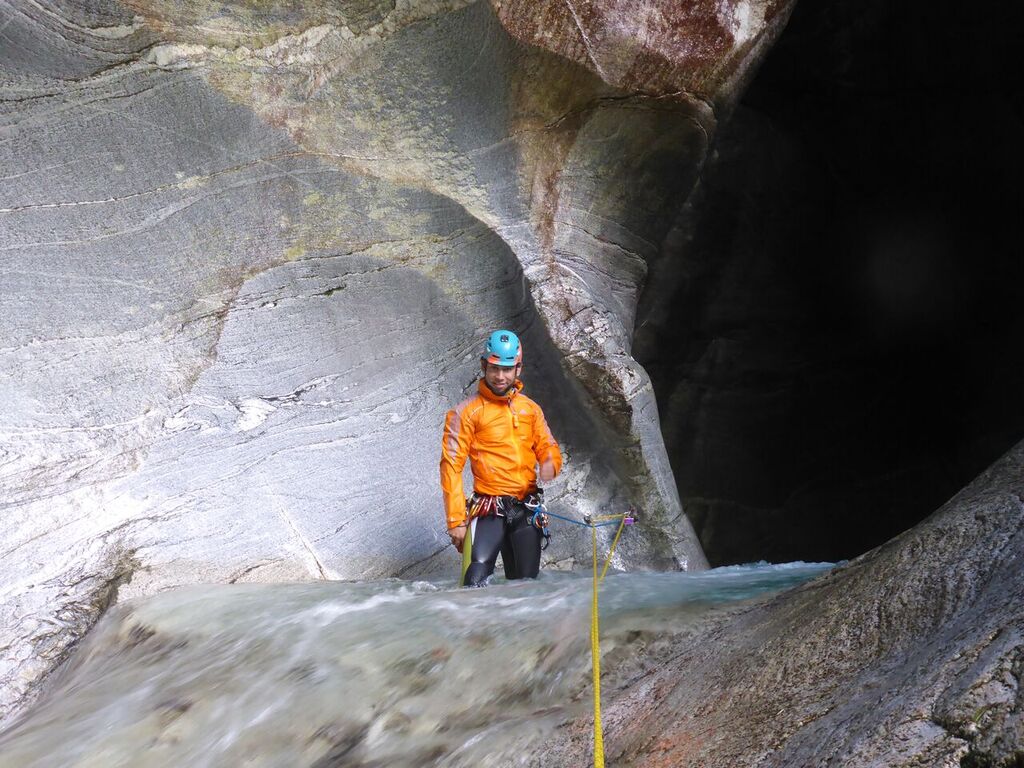 World record for the highest-ever cliff dive: 59 metres. August 2015:
A formidable bunch of sportspeople who appreciate our mountains, lakes and forests from unique perspectives. We hold our breath, break into an involuntary sweat and look on in awe at their exploits. Catch them soon around the world in pursuit of new challenges!