Christmas and New Year traditions in Switzerland
December is full of magic, festivities and light – although every now and then something other-worldly can emerge. It is a time of year well known for its particularly abundant end-of-year celebrations, especially Christian traditions such as Saint Nicholas (Santa Claus) and Christmas.
Other customs pay homage to the work of Swiss farmers. In the French-speaking part of Switzerland, for example, traditional Yule log decorations are a reference to the fieldwork in the coming spring. Other traditions are linked to the age-old fear of dark winter nights. Earlier, people believed that during the twelve days of Christmas the gate to the land of the spirits and the dead was left wide open, inviting in a wild army that could only be stopped by counterspells and warding rituals.  Their solution was simple: be even more terrifying than the demons of darkness to drive them away. This meant making ear-deafening noise and wearing fearsome masks, even using fire and juniper where need be... But why do we have more festivals in autumn and winter than in summer? Well, partly because the farming and livestock-raising families hardly had a minute off during the summer months.  Only when their work in the fields and Alpine pastures came to an end did they have the time to get ready for festivities – to embroider and sew, carve and paint masks, make music and bake all kinds of delicious treats. Traditions and rituals make life more colourful and beautiful, a highlight in day-to-day life that also give structure to the year. A shared custom can warm your heart and comfort your soul, particularly in the cold winter months. After all, there's nothing better than celebrating together! 
ST NICHOLAS DAY TRADITIONS
St Nicholas is celebrated very differently all over the world. In the United States, he brings presents on Christmas Eve, but in Switzerland, he visits children on the sixth of December. Sometimes he's a jolly man with a big belly and rosy cheeks, and sometimes he's very strict and will scold naughty children—if they haven't brushed their teeth properly, for example. But he always wears a red coat and has a flowing white beard. Swiss children memorise little verses and recite them when St Nicholas comes to visit. In return, he gives them oranges, chocolate, nuts, and some sweet gingerbread.
Nowadays, Santa Claus has many different ways of getting around. In Fribourg, he sits on a donkey named Babalou. In Näfels, a carriage picks him up from the forest. In Brunnen, he travels by boat over the lake. In Interlaken, he goes by train. And in the cities of Basel and Zurich, he sometimes even hops on his motorcycle.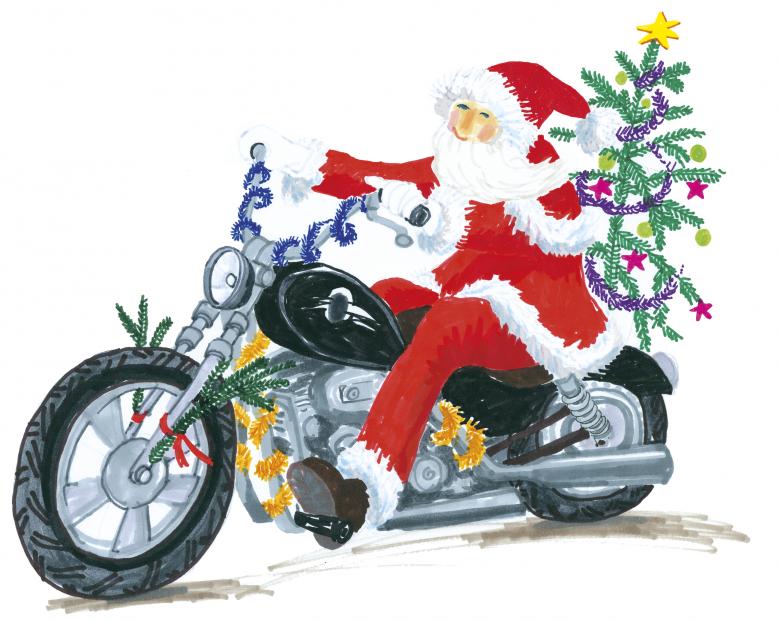 St Nicholas Day Donkeys in Oberägeri and Unterägeri
In the towns of Oberägeri and Unterägeri, children make wooden donkey heads that are attached to long sticks. Then they use the donkey's head to knock on the neighbours' window –and open and close the donkey's mouth by pulling on a string. He's obviously very hungry! There's a cloth sack attached to the donkey's mouth, and the neighbours put in candy, gingerbread, chocolate, and a coin or two.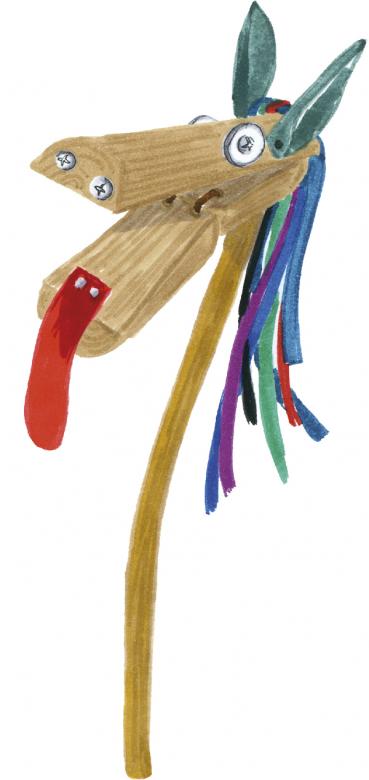 St Nicholas Day Parade Küssnacht am Rigi
At the parade, fourteen hundred boys and men carrying bells and dressed in traditional white shepherd's smocks walk through the village. They're followed by others, also in white, wearing huge headdresses made of cardboard and coloured tissue paper that are lighted from the inside by candles. (The headdresses are called ifflen.) The men move forward in dance-like steps, and you might think you're watching stained glass church windows moving slowly through the village.

CHRISTMAS TRADITIONS
At Christmas, we celebrate the birth of Jesus. And at Christmastime, everything is wonderfully festive: music plays, the churches are full, people dress up in their finest, and everybody is in the happy holiday spirit. Families celebrate together, decorate the tree, sing carols, bake cookies, eat special dinners, and give one another gifts. No wonder the hearts of old and young alike beat a little faster at Christmastime.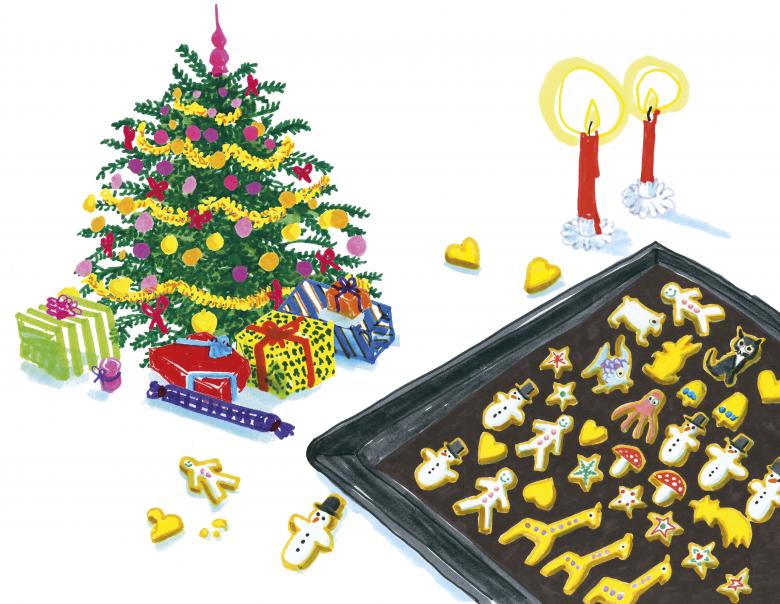 Yule Log Cake in Western Switzerland
The cake is so pretty, you almost don't want to eat it! It's made to look like the branch of a tree, but it's really a spongy cake with a buttery cream filling. A layer of chocolate on the outside is the tree bark, and there are marzipan ladybugs, leaves, and mushrooms for decoration. In olden times, farming families gathered around the fireplace at Christmas and burned a large log, then scattered the ashes on the field – as thanks for the harvest and for good luck in the coming year. Today in Switzerland it's unusual to have a fireplace – and very uncommon to have a field next to the house. So instead, people sit at a festively decorated table and eat a piece of Yule log cake (bûche de Noël).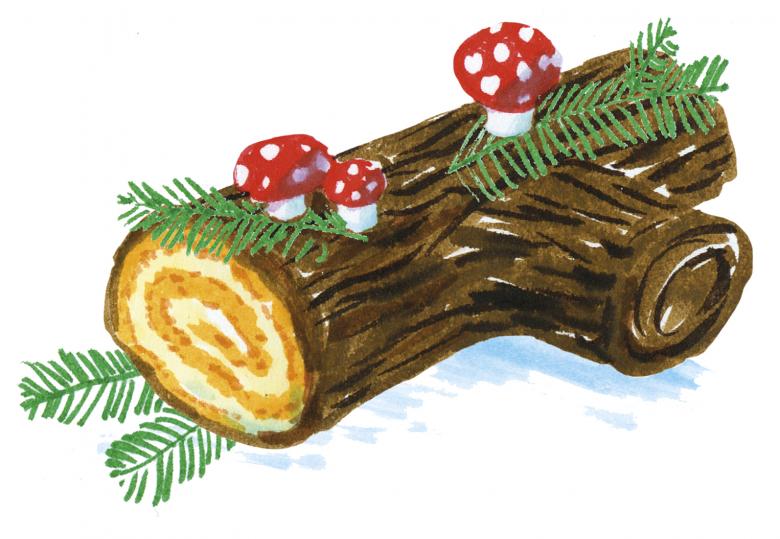 Bell-ringing in Morcote
During the nine days before Christmas and on Christmas Eve, the people of Morcote meet in the bell tower in the evening, where there's a cozy fireplace. Everybody takes something to eat or drink – a bottle of wine, sausages, or cheese – and they sit together at a long table. One after another, they get up, climb a ladder to the bells, and ring them by hand to make simple but festive melodies.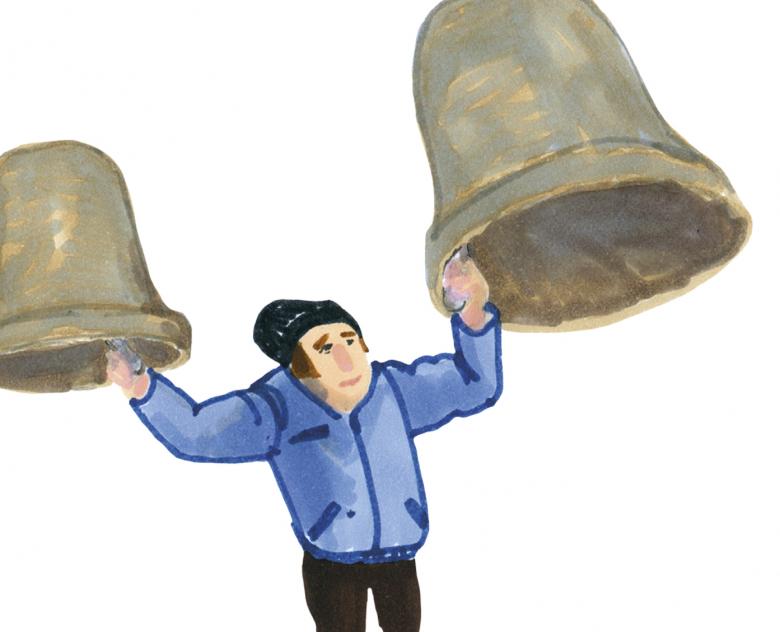 Giant Top Hat Parade in Ziefen
You can't put on this costume by yourself. The big black top hats are up to 4 metres (13 feet) high and have to be fixed in place using wooden slats and tape – helping hands are a must. At the parade – that takes place on Christmas Eve – the highest hats come first, followed by the medium-sized hats, then the normal-sized hats. At the stroke of nine in the evening, the curious-looking men start moving forward, stepping in time to the sounds of the ringing church bells. At the very start is a man with a white beard and a long stick that has a sooty rag tied to it. If you get too close to a hat-wearer, he'll swat you with the rag. After forty-five minutes, the parade is over and the men head to the village restaurants for Christmas Eve refreshments.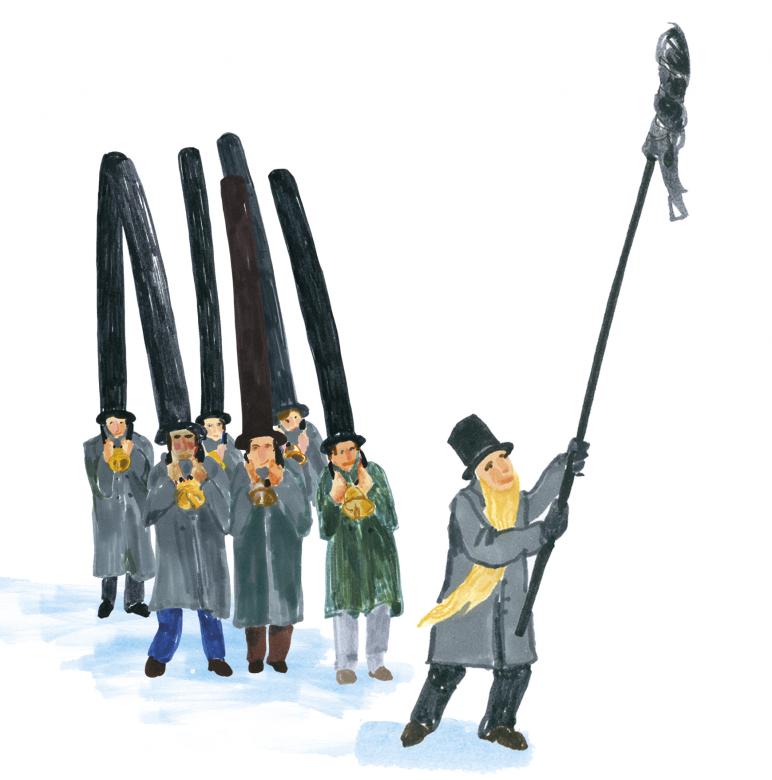 Christmas Decorations in Appenzell
If you're looking for something other than a classic Christmas tree to decorate your living room, the people of Appenzell can give you a good tip. They make a special wooden frame and decorate it with delicious things to eat: gingerbread, a special kind of meringue-like cookie, and apples. Every day for the four weeks leading up to Christmas, they add another titbit to the frame. On Christmas day, the decorations are complete, and it's quite an eye-catcher in homes, shop windows, and restaurants.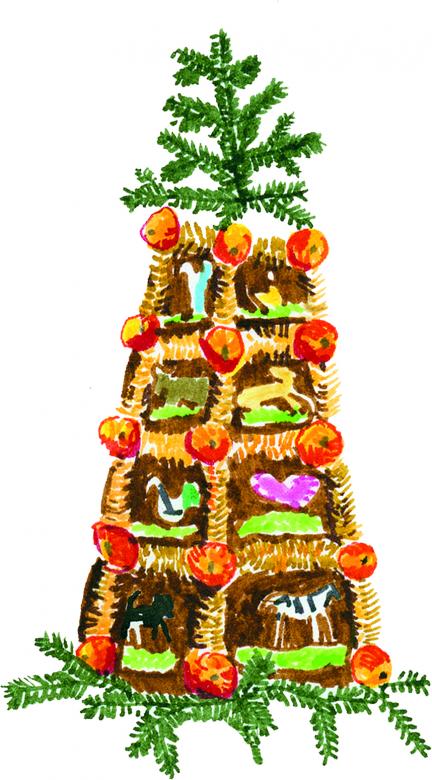 Frankincense in Appenzell Innerrhoden
The little kernels of frankincense are the colour of amber. When put on glowing embers, they give off an aromatic perfume. When put in an incense burner, they're used to bless homes, workshops, and barns. This is what the people of Appenzell do on Christmas Eve. And shhh! It's said that on Christmas Eve, animals in the stall can speak human language. So you should be as quiet as you can and listen to what they have to say.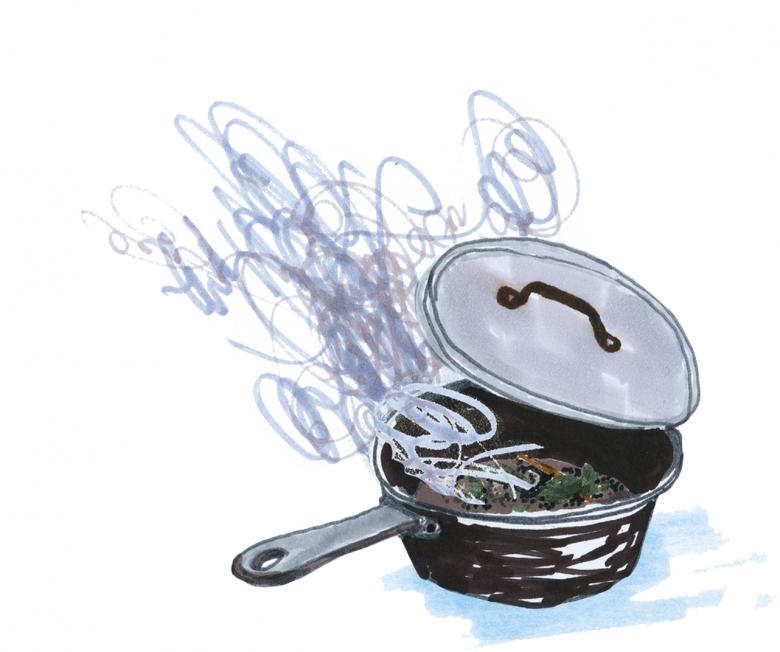 NEW YEAR'S EVE TRADITIONS
The end of the year means it's time for a big celebration. So bring on the fireworks and firecrackers! Pop open the champagne for grown-ups and fizzy apple juice for children! But in days gone by, there was more to New Year's Eve than just having fun. Back then, people believed that the door to the underworld was wide open during the twelve nights between Christmas and Three Kings' Day – called the rough nights – and that evil spirits and the souls of the dead could rise into our world and fly around the night sky, spreading fear and terror. The fireworks we still use today are a reminder of how noise and fire were used to keep ghosts and goblins far away. In some traditions, you can still sense the ancient fear of demons.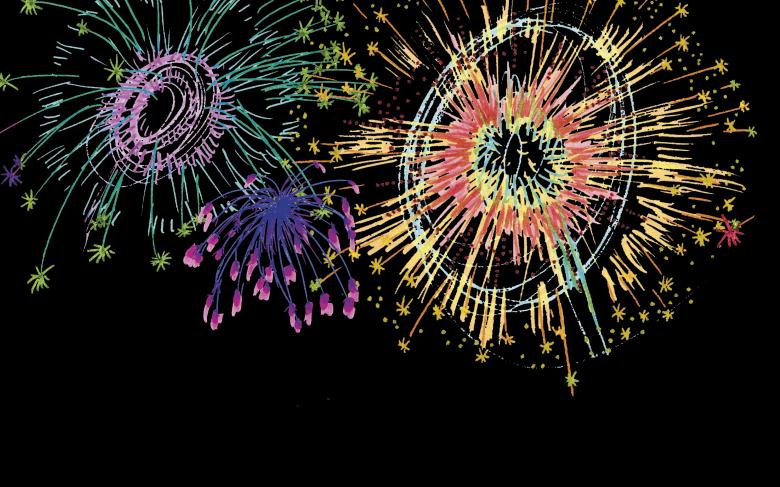 Bonfire in St Gallen
Is it possible that frightfully terrifying creatures can drive away even worse demons? Yes – it is, and that's exactly what the bonfire tradition in St Gallen is all about. There's a legend about the cruel Knight Rappenstein, who was so evil that he was cursed and banned to a canyon down deep in the earth for all time. It's only on New Year's Eve that he can escape. But as he rides his white horse through town, the bonfire builders are ready for him. They make a horrendous ruckus with ratchets and bells. They sing songs to cast spells and dance around their fire with dreadful masks made of animal bones and teeth. And they burn an uglyscarecrow made to look like the cruel Knight Rappenstein. That's how they send the monster back to his chasm – at least for another year. . . .
Juniper Parade in Laupen
"They're coming! They're coming!" A group of rough characters is hurtling down the hill from the castle into the village. There's a leader with twelve 'broom men', and their costumes are enough to frighten the bravest soul. They're wearing scary wooden masks and carrying long, spindly brooms of juniper. Pig bladders hang like weird balloons on their belts. Behind them, bell-ringers are making a deafening noise. When the men arrive in the village, they form a circle. Slowly, they lower their brooms and drive them into the crowd of onlookers – this frightens away evil spirits. Juniper is an ancient medicine, and in the mountains, people still burn juniper as a type of incense to ward off evil spirits in their homes and barns.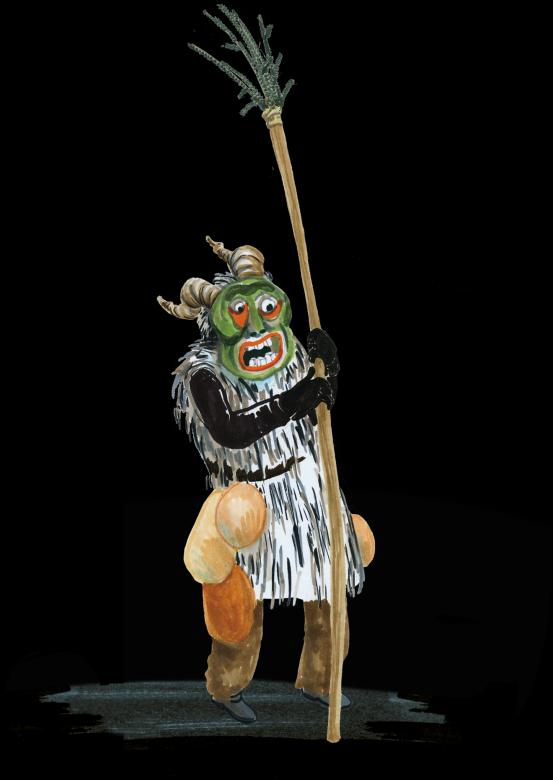 The following excerpts have been taken from Feste & Bräuche in der Schweiz, a book published by North South Edition on Swiss festivals and customs written by Barbara Piatti and illustrated by Yvonne Rogenmoser, who invite you to discover all four of Switzerland's linguistic regions through their lively and colourful tradition.
The English edition of the book translated by Mary Carozza will be published in spring 2020.
Other recent stories from this category