Drug checking – the Swiss response to the risks of drug use
People have a fundamental responsibility for their own lifestyle and behaviour. The Swiss National Strategy on Addiction is based on this principle. So is the innovative Swiss approach known as 'drug checking'. Its aim is to promote health literacy among drug users by providing them with information on the composition of the drug(s) they take and increasing their awareness of the risks and consequences of their consumption of illegal substances. Although not all drug use can be prevented and many people choose to consume drugs despite the risks, Swiss drug-checking services strive to minimise risks and prevent harmful consequences such as overdosing.
It's Saturday night and Aaron is having some friends over for dinner. They share a bottle of red wine. Like most people, they try not to drink more alcohol than is good for them, so they have just two glasses each. The wine label provides important information that enables them to drink responsibly, especially the wine's alcohol content.
But what if the bottle did not indicate the volume and alcohol content and the guests were not able to estimate either? What if the wine contained ten times as much alcohol per glass as they thought and there was no way to tell from its aroma or taste? They would probably finish the evening in the intensive care unit of the nearest hospital. 
The challenge: illegal drug use
The situation described above is precisely what people who use illegal psychoactive substances face: they cannot use drugs responsibly because they have no information about their composition (potency, purity, cutting agents, etc.) and the drugs they buy are often not what the dealers say they are. Most drug users are able to consume illegal psychoactive substances without developing a dependency. According to figures from the United Nations Office on Drugs and Crime, around 90% of all people who use illegal drugs do not become dependent.
Switzerland offers drug-checking services to help drug users take personal responsibility for their consumption. Drug-checking services, which are part of Switzerland's four-pillar drug policy, are aimed at recreational drug users. Drug checking is a pragmatic response to the reality that many people cannot be dissuaded from using drugs despite the availability of drug prevention programmes and the fact that by taking illegal drugs they are breaking the law. Since the Swiss Narcotics Act was revised in 2008, harm reduction has been an integral component of Swiss addiction policy. Drug checking and similar services and measures should therefore not be viewed in isolation, but rather as part of an overall strategy aimed at preventing drug addiction, providing help and treatment for people struggling with drug addiction, reducing the health and social harm caused by substance abuse and mitigating the negative effects on society. The Narcotics Act lays down a four-pillar set of complementary measures and services comprised of prevention, therapy, harm reduction and law enforcement.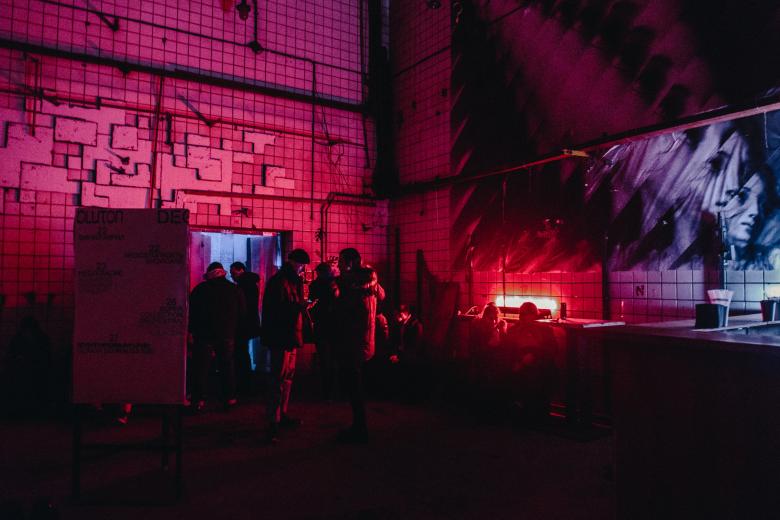 How does drug checking work?
Anna and her friends are planning to have a party on Saturday night, where they will also take ecstasy. Because she does not want to take unnecessary risks, a few days before the party Anna stops by the Zurich Drug Information Centre, a drug-checking centre. She drops off an ecstasy pill, which is sent off to a specialised external lab for chemical analysis. There are similar drug-checking centres in Basel, Bern and Geneva. Depending on the type of event, Anna also has the option of having a specialist from a mobile drug-checking service come and test a drug sample following a counselling session. People using drug-checking centre services are required to have a compulsory counselling session, during which they are informed about the risks and dangers of using illegal substances and given additional information on strategies to minimise the risks involved. Testing drug samples for purity, active agents, cutting agents, etc. allows drug-checking centre specialists to provide fact-based advice on the potential harm and risks of using illegal substances. The counselling sessions are also an opportunity to detect problematic use at an early stage, encourage users to think critically about their drug use, offer support to stabilise or cut down on their use and if necessary put them in touch with other services that provide addiction treatment and support. When the samples tested reveal unusually high concentrations of dangerous substances or other high risk factors, warnings are published via a specialised online platform in order to alert potential users of a particularly dangerous drug on the street.
Drug checking and monitoring the illegal drug market
Drug checking also contributes to a better understanding of the trends and dynamics of the drug market and the consumption of illegal substances, and enables early detection of the emergence of new psychoactive substances. Around 4,000 samples are tested in Switzerland each year. The most frequently tested drugs are cocaine, MDMA/ecstasy and amphetamines. Chemical analyses of drug samples and surveys of patrons of drug-checking services provide various stakeholders, including addiction specialists, the police and the general public, with valuable information about the illegal drug market and the prevalence and consequences of recreational drug use.
Key facts and figures
4 drug-checking centres in Switzerland: in Basel, Bern, Geneva and Zurich

About 4,000 substances tested each year

25.3 years: average age of patrons of drug-checking centres (70% are men)

1,600 online alerts published since 2012

165.5mg: average MDMA content of ecstasy pills tested in Zurich – over double the maximum dose for a woman weighing 60kg.