Export boom for Swiss rail vehicles
An agile and dynamic Swiss engineering company is enabling tram and train companies to offer efficient and environment-friendly transport options across the globe.
One of the biggest success stories in railway vehicle engineering in the past decade is that of Stadler. Until recently, one could have applied the slogan "small is beautiful" to this flexible and innovative company, based in German-speaking Switzerland. Over the last two years, however, its export performance has been outstanding, reaching beyond Europe to North America and even New Zealand, while also consolidating its position in its home market.
Record-breaking contracts
At the beginning of this year, Stadler was awarded a contract valued at EUR 4 billion by a German–Austrian consortium. This is the largest contract in the history of this rail vehicle construction company. The deal includes a long-term maintenance contract and the manufacturing of the trains.
Under the terms of the transaction, the six transport companies from Germany and Austria that make up the consortium can order up to 504 vehicles. These customers are firm believers in the Stadler tram-train concept, which has been refined over many years and with the benefit of unmatched experience. 
This award has now been followed by a contract for 186 KISS-type double-decker trains from the Austrian state railway ÖBB. Including this new purchase, Stadler has now sold over 550 of these multiple-unit trains, which will be manufactured at the company's new centre of excellence for double-decker trains. The contract is worth EUR 3 billion.
Commitment to efficient and sustainable transport
With our wide range of products, we look forward to providing our customers with flexibly configured solutions that will connect cities and the surrounding areas without passengers having to change trains, thereby developing travel in a sustainable and comfortable way.
comments Peter Spuhler, Chairman of the Board of Directors and Group CEO a.i. of Stadler. The company is thus playing a pioneering role in this interesting market segment.
Both the CITYLINK and FLIRT solutions can also be used on inter-city routes if configured accordingly, which means that Stadler can fulfil any requirement for railway systems within a given market. Completing the range of products is the SMILE high-speed train, which links Zurich to Milan via the Gotthard Base Tunnel. Key to the success of the company is their tailor-made approach, which enables the delivery of trains that match the client's exact requirements.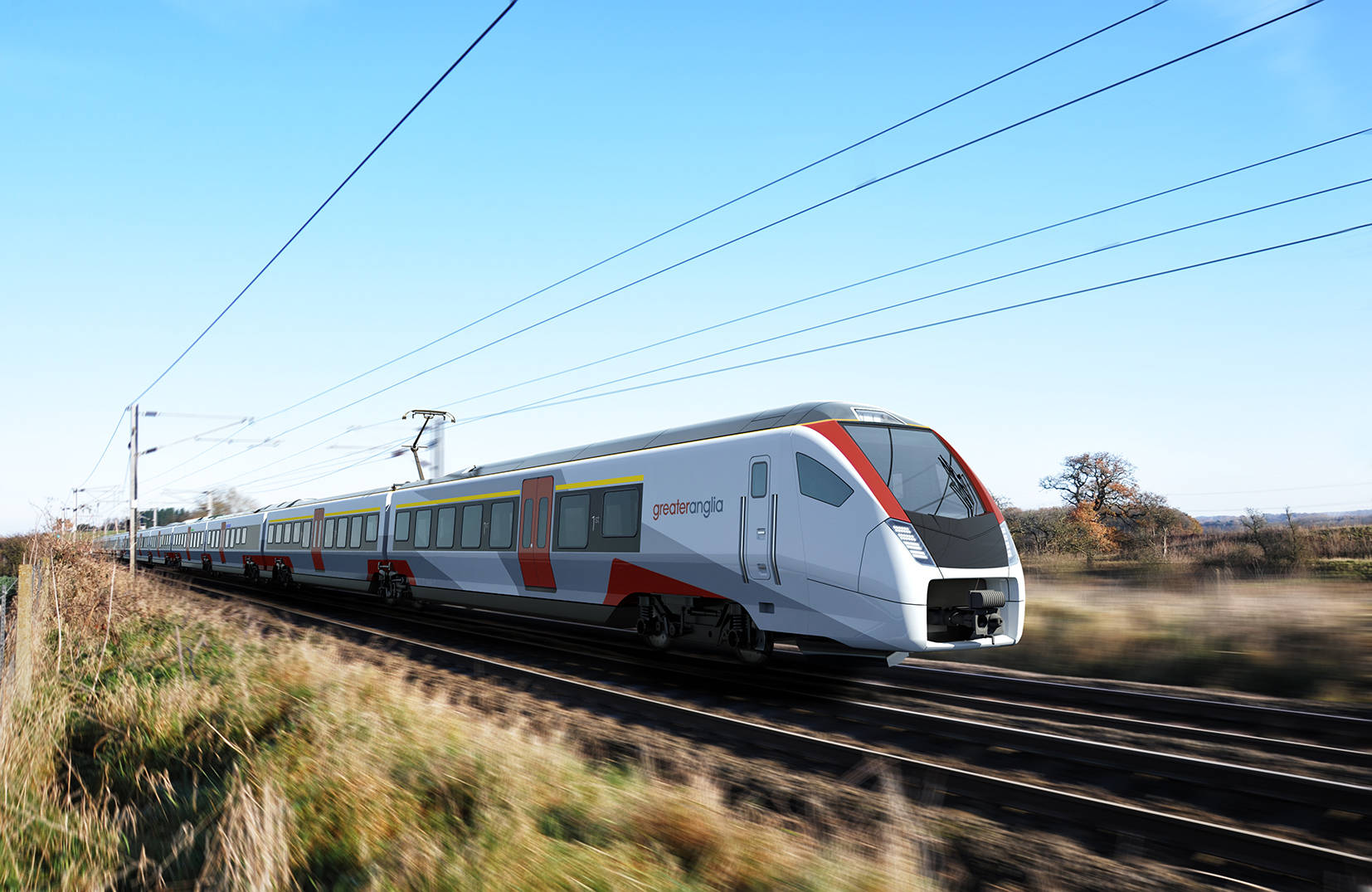 Expansion in Canada and the USA
Stadler has established a foothold in Canada and the United States over the last twenty years. Canada is currently investing heavily in public transport, and therefore presents interesting opportunities. The trains supplied for the Trillium Line in Ottawa have to be adapted to the Canadian climate and, as a Swiss-based supplier, Stadler is certainly qualified to ensure that the trains can perform well in harsh weather conditions.
In 2017, the Swiss Business Hub Canada organised a fact-finding mission, which enabled Martin Ritter, CEO of Stadler US, to identify opportunities in the Canadian market. "The fact-finding mission certainly helped us to expand our network. It gave me the opportunity to meet not only potential customers, but also other people from the industry. The contacts we have built up there continue to this day," notes Ritter.
In parallel, the company has opened a plant in Salt Lake City to be able to serve the North American market locally, and in particular to concentrate on the Canadian market, which places great importance on proximity and personal relationships.
A first contract in New Zealand
Distance is no object for Stadler when supplying customised solutions to railway companies! In autumn 2021, the company received its first order from KiwiRail in New Zealand. In line with Stadler's policy of providing sustainable solutions, the diesel locomotives will meet the latest European emission standards, resulting in both technological and environmental benefits. 
Commitment to environment-friendly rail travel
In December 2021 Stadler set a new world record with its battery-operated train FLIRT Akku, which led to its inclusion in the Guinness Book of Records. This intercity and regional train achieved a range of 224km in battery-only mode, an achievement validated by the German TÜV standards body. The FLIRT Akku is an optimal solution for partially electrified routes, and has been sold to Deutsche Bahn Regio, among others.
Looking to the future, Stadler is also developing hydrogen-powered trains. The Bussnang plant is now building the first of such trains for the San Bernadino County Transportation Authority in California. 
History of the company
Founded in 1942 by Ernst Stadler, the business really took off in 1989 when Peter Spuhler bought the company with a bank loan of CHF 5 million. At the time, the company had only 18 employees – it now has over 13,000. Further acquisitions from Schindler and Sulzer, and a joint venture with Adtranz, then paved the way for the remarkable success the company enjoys today.
The Stadler management team – led by company founder Peter Spuhler – has developed an in-depth knowledge of inter- and intra-city transport infrastructures, which helps them to understand their customers' and passengers' needs. Further innovation in the areas of digitalisation and signalling is ongoing. As a provider of future-oriented technology, Stadler can play a crucial role in establishing rail-based transport as a competitive mobility solution. Rail digitalisation creates sustainable mobility, thereby making an important contribution to achieving the 2050 climate targets.
Not to be underestimated in the company's success is the care with which the company culture has been nurtured under Peter Spuhler. This is regarded as a key important factor in the company's growth, along with Swiss quality and precision engineering.
We can expect to hear more about Stadler Rail's achievements throughout this decade.
Other recent stories from this category