Florence Schelling, the woman at the top of a once male-dominated world
SC Bern is Switzerland's largest ice hockey club, with a CHF 60 million budget and home crowds of up to 17,000 spectators. It has won the Swiss championships 16 times. And it has just appointed a woman as its new general manager and sports director, a first in the sport's history. The smart, self-assured 31-year-old from Zurich used to play in goal for the women's national team. Now she's ready for her next challenge, and it's a surprise choice that has created a stir around the world.
Switzerland's most successful ice hockey club, SC Bern, normally attracts a 17,000-strong home crowd, the largest in Europe. But even before COVID-19 interrupted the championship, the club botched their last season completely, not even qualifying for the playoffs. With the new season kicking off in October, SC Bern is hoping to regain its rightful place as top team. But the team's new star won't be a player from one of the leagues abroad, as is usually the case. It will be the club's (and the world of hockey's) first-ever female sports director, 31-year-old Florence Schelling from Zurich, an icon of the women's national team where she used to play in goal. Schelling's appointment is a milestone in international hockey and in Bern, where for the first time ever a woman will now be in charge of recruitment, contract negotiation and club policy.
The surprise call announced last April was picked up in all the world's major hockey regions – from Scandinavia to North America. Schelling smiles, but takes it head on. "I can understand the reaction, but the way I see it, there's nothing extraordinary about a woman doing this job. That's basically what it is, and I'm going to give it my level best. I've always been ambitious." 

The young woman is aware of the scale of the challenge ahead of her. "The goal is to get Bern back on top. I'm going to be under a lot of pressure, but I'm going to do everything I can to make it happen. If I do a good job, the results will follow. And it's the results that have a direct impact on respect and recognition."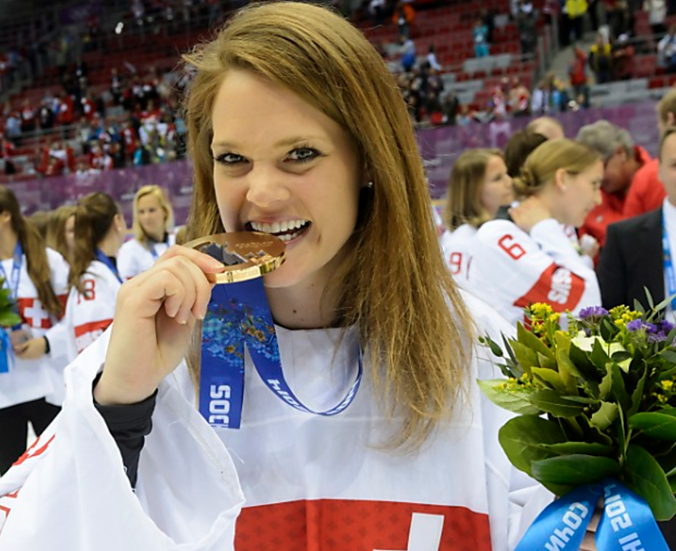 For some, Schelling's appointment is more of a PR stunt designed to boost the club's image. Something that the influential CEO of SC Bern, Marc Lüthi, strongly denies. "We weren't looking for a man or a woman; we were looking for the right skills. And it was the right time to try something new. I need someone with a fresh perspective and the backbone to point out what isn't working. We believe Florence has the right qualities and will deliver."  As for Schelling, the decision to take on such a challenge was a no-brainer. "I was surprised, but I didn't hesitate for a second. There was a real sense of trust and support during our discussions."

The promotion of a woman to such a high-level position has ruptured a once male-dominated world and may prove to be a turning point. Klaus Zugg, a leading ice hockey expert and author of several books, welcomes the move. "There isn't another sport in the world with a more macho culture, even football. And now there's a woman at the helm, negotiating with agents and players. Add to that Bern's failed last season and Schelling has everything to play for, in my opinion."
 
Zugg's enthusiasm is shared by Fribourg's Gil Montandon, three-time Swiss champion and former star attacker of SC Bern.
There may well be a PR angle to her nomination, but I think Florence is going to raise the bar and inspire respect in a world where guys tend to lapse into navel-gazing.

A record 10% of Switzerland's ice hockey players today are women, and more and more girls are also opting for the game. Sarah Forster from Jura, one of four Swiss women playing ice hockey abroad – Sweden in Forster's case – sees the appointment of Schelling, her former national teammate, as an encouraging sign of a change in mindset. "It shows us that there's also a place for women in traditional male bastions, that things are shifting in the right direction. And the fact that Florence was picked by SC Bern, not just the local club round the corner, is a big deal."

Schelling is aware of her new ambassadorial role. "Women's ice hockey is evolving in different parts of the world – the US, Canada, Russia, Sweden and here at home. So if I perform well and that helps improve the image of women in the game, so much the better."

Schelling definitely isn't lacking in the skills needed for the job. Saying that she understands the game would be something of an understatement. After turning 16 in 2004, Schelling went on to become the women national team's undisputed goalie until the end of her playing career in 2018. She has won two bronze medals – at the 2012 Women's World Championship and, after a resounding victory against Sweden, at the 2014 Winter Olympics in Sochi, where she was also named best goalkeeper of the tournament. Schelling has played in some of the best ice hockey leagues in the world, from North America – playing for clubs in Boston and Montreal – to Sweden. She holds a masters in economics, is fluent in English, French, German and Italian, and is well-known for her leadership qualities throughout the hockey world. Having played together in several tournaments including Sochi, Forster knows what she's talking about when it comes to Schelling. "Behind her smiling, unflappable exterior, Florence knows how to take charge without ever raising her voice. When she talks, everyone listens. She has a presence that commands attention." Schelling's natural charm doesn't stop her being direct, straightforward and self-assured however.
I've never been afraid of the future, and everything I've achieved has always been the result of hard work.
In an interview, Schelling recalls a telling moment from the 2019 Junior World Championships in Slovakia, where she led the Swiss team. "After our heavy defeat, I spoke very frankly – but calmly – to the team. My assistants told me it was the best telling-off the girls had ever had!" She adds: "I don't like leaving anything unsaid. I always stand up for what I think."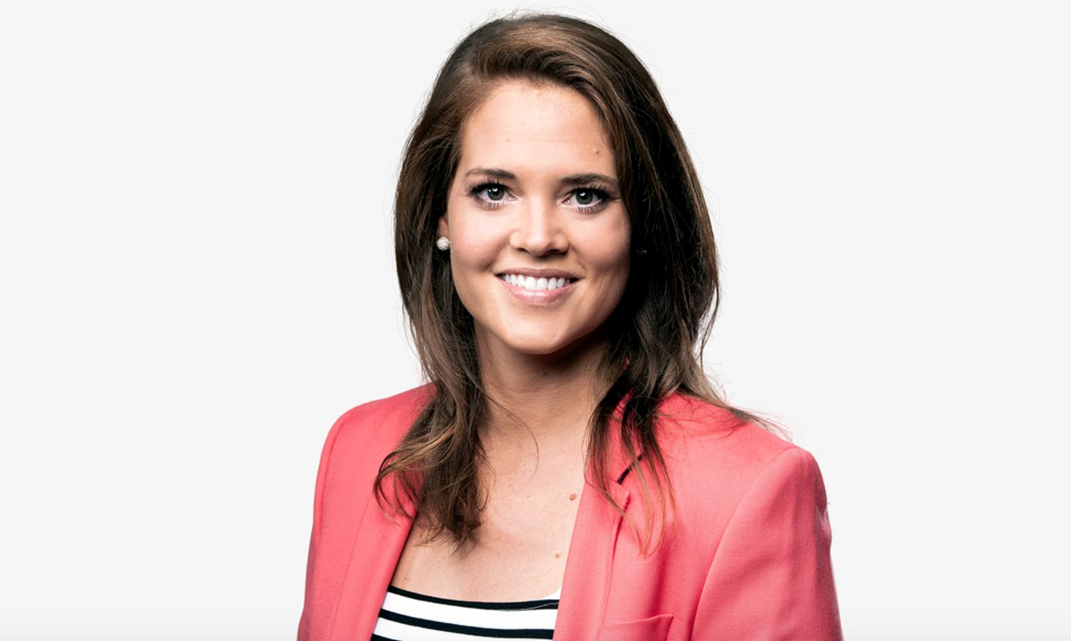 Schelling isn't afraid of asserting herself in a man's world because she's used to it. It's nothing she hasn't seen before. She started playing ice hockey with her two older brothers, joining all the boys' teams in her junior classes because there weren't any for girls. And after her career abroad came to an end, Schelling played one final season in goal for EHC Bülach of the Swiss men's National League B. For the over 21s, women can only play with men if they are in goal.
I was introduced to this male-dominated world from a very early age, so I don't feel uncomfortable in it at all. It's the world I grew up in, so I know what goes on. For me, it's just normal.
Forster, who also played in boys' teams from the age of 4 to 18, thinks this background will be a great asset for her friend in her new position. "Being the only girl among 20 boys definitely builds character. You can't let things get to you, especially because there's a lot of resentment – boys thinking you shouldn't be there, for example."

Schelling has already put her first visible action into effect by signing a new coach, Don Nachbaur, a Canadian-Austrian with 237 NHL matches under his belt who spent last season in Slovakia. "Don is a great communicator and has a lot of positive energy. As a leader he's confident, but he's also open to dialogue and keen to integrate young players into the team" says Schelling, dressed in her usual elegant attire. "Proof that you can play ice hockey and still like make-up and high heels" jokes Forster. Which is just another thing that Schelling does best – juggling stereotypes with a couple of body checks thrown in. 
Other recent stories from this category