INK REVOLUTION: Swiss tattoo artists – the making of an art
While, strictly speaking, there is no distinct 'Swiss school' of tattooing, many of Switzerland's early tattoo artists have had an important influence on the art and are today considered iconic figures. Paving the way for a new generation, they have made it possible for Switzerland, despite its small size, to play a leading role on the international tattoo scene.
Historically, tattoos were first used as a sign of membership in a tribe or people, or as a rite of passage – a practice that was particularly widespread in Polynesia. In Europe, when the first tattoo salons began to appear in the 1970s, there was still a stigma attached to getting a tattoo.  For decades, it was considered as a sign of rebellion, of identification with an anti-establishment, underground lifestyle. It was not until the 1990s, as techniques and equipment improved, that tattooing began to enter the mainstream, taking on a more pronounced aesthetic and artistic dimension. In fact, one of the ideas behind a recent exhibition at the Quai Branly museum in Paris, 'Tattooists, Tattooed', was to present tattooing as a form of artistic expression, and to honour the pioneers who helped develop it as an art.
In Switzerland, tattooing came on the scene in the 1980s, with the opening of the first major salon, 'Leu Family's Family Iron Street Shop' in Lausanne. At the time, there were no more than about 15 tattoo shops in all of Switzerland. The Leu family have since taken on legendary status among tattoo aficionados around the world, and have played an important role in the popularisation of tattooing, both in Switzerland and abroad.
Filip Leu, who first took up the craft when he was barely eleven years old, is today considered – along with Bill Salmon of the USA and Luke Atkinson of Germany – as one of the founding fathers of modern tattooing. He has trained and influenced many of his contemporaries and is an inspiration to the upcoming generation.
Filip Leu, The Leu Family's Family Iron, Sainte-Croix, Switzerland
Filip Leu is a living legend in the international world of tattooing. The son and grandson of artists, Filip specialises in Japanese tattooing and has become a master of the art. Over the past 30 years, he has trained and influenced a large number of tattoo artists, both in Switzerland and abroad. A painter and tattooing artist, Filip works at his studio, 'The Leu Family's Family Iron', in Sainte-Croix, Switzerland.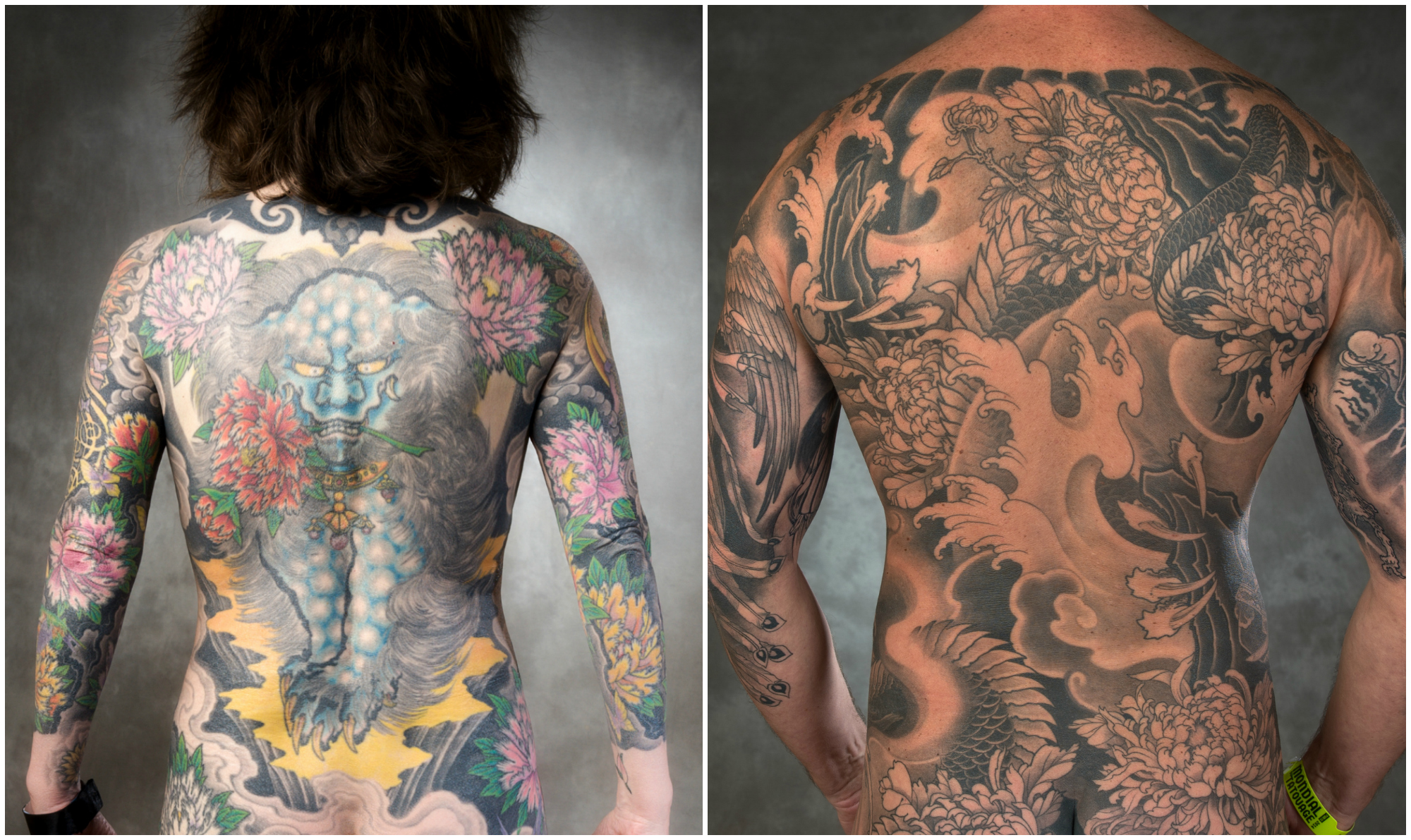 Sailor Bit, Ethno Tattoo, Lausanne, Switzerland
Sailor Bit, founder of the studio 'Ethno Tattoo', has been a tattooist since 1989. He is an artist and craftsman recognised for his mastery of the Japanese style. Sailor Bit specialises in large works, for which he has received numerous awards at international tattoo conventions.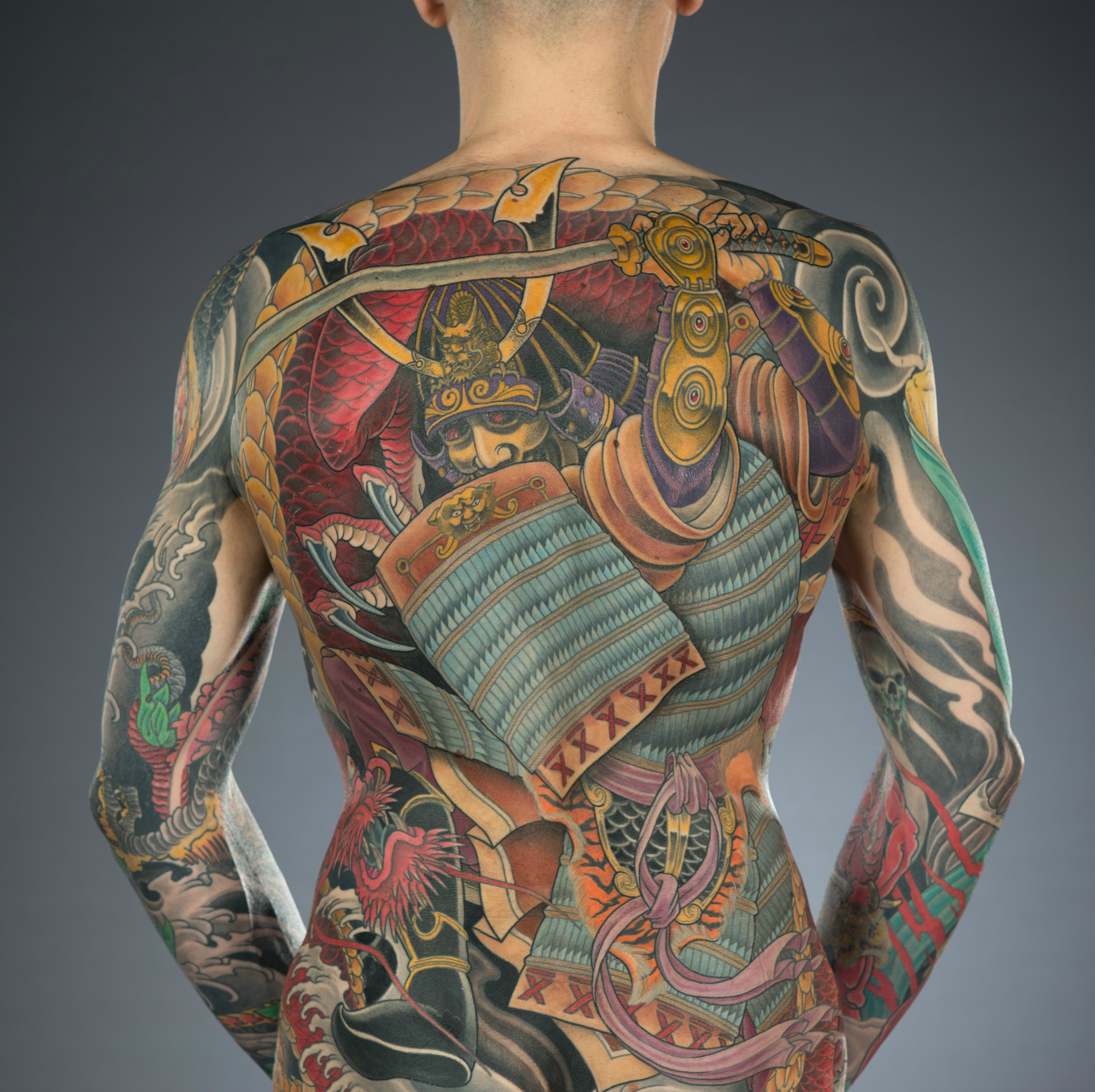 Rinzing, Sacred Yantra, Lausanne, Switzerland
An internationally recognised tattooist, specialising in Asian and Tibetan art, Rinzing worked side by side with Filip Leu for over ten years. He has also demonstrated his tattooing skills in studios in Spain and Asia, as well as at prestigious international conventions.  In 2009, Rinzing opened his own studio in Lausanne, 'Sacred Yantra Tattoo', where he works today, assisted by his students Flame and Marc Mussler.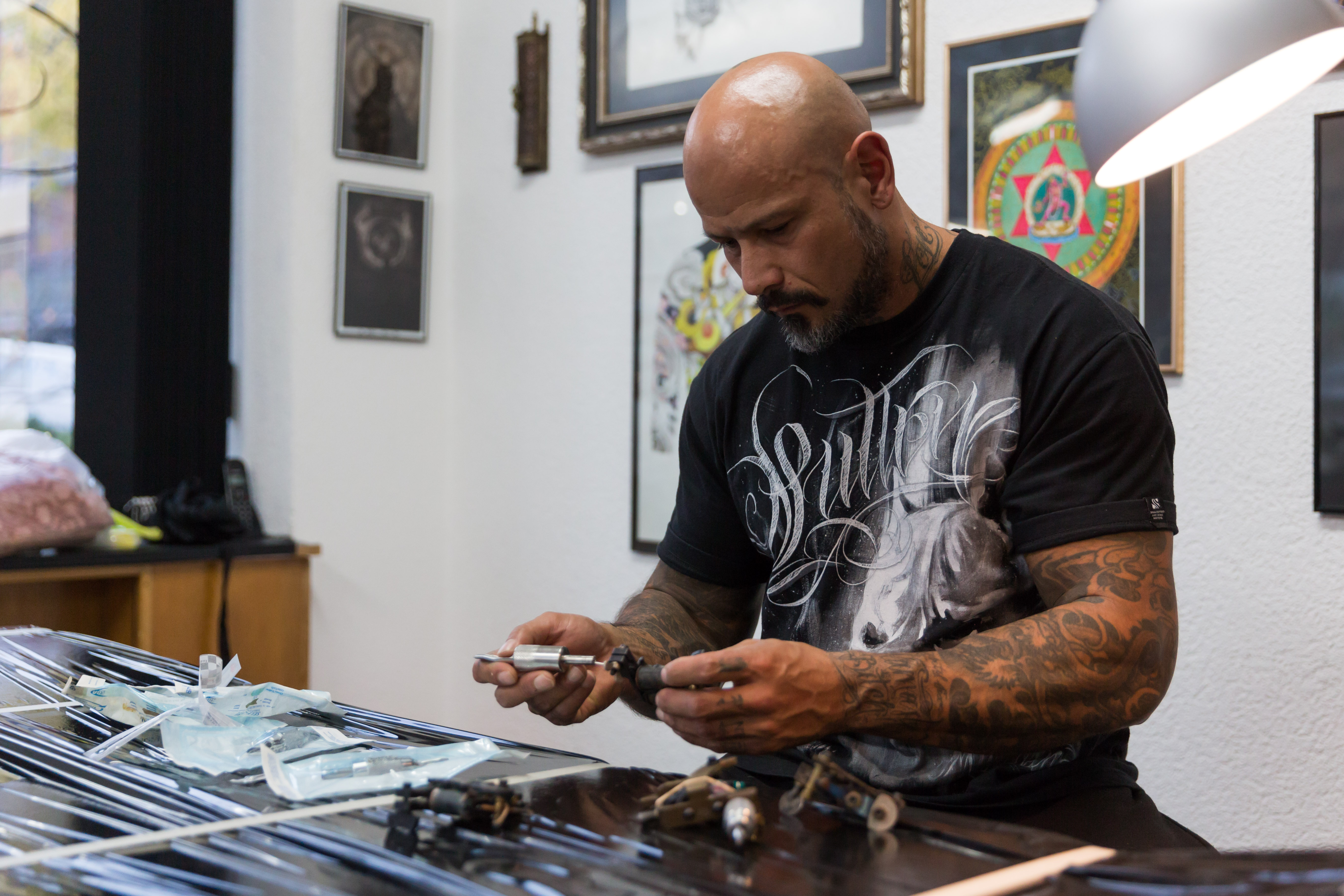 Christian Nguyen, Inkvaders, Geneva, Switzerland
This world-renowned tattoo artist began his career in 1992 and now has his own studio – Inkvaders – in Geneva. He specialises in the Japanese style, black and grey tattoos and lettering. Celebrities like Romain de Marchi (snowboarder), John Otto, Fred Durst and Sam Rivers (from the band Limp Bizkit) are among his clients. He also creates designs inspired by tattoo art and hip-hop culture for contemporary fashion labels (Burton, Vans), watch brands (CVSTOS) and bands (House of Pain).
Jacqueline Spoerlé, Corazon Tattoo, Lucerne, Switzerland
A professional graphic designer, Jacqueline Spoerlé received her training as a tattooist from Valentin Steinmann, with whom she worked together for sixteen years. Throughout her long career as a tattoo artist, Jacqueline has travelled regularly, working in countries far from her native Switzerland – including  New Zealand, Samoa and Tahiti.  Today she has her own studio in Lucerne, where she devotes herself to her particular specialty, the tribal, ethnic and traditional tribal tattoo art of Polynesia.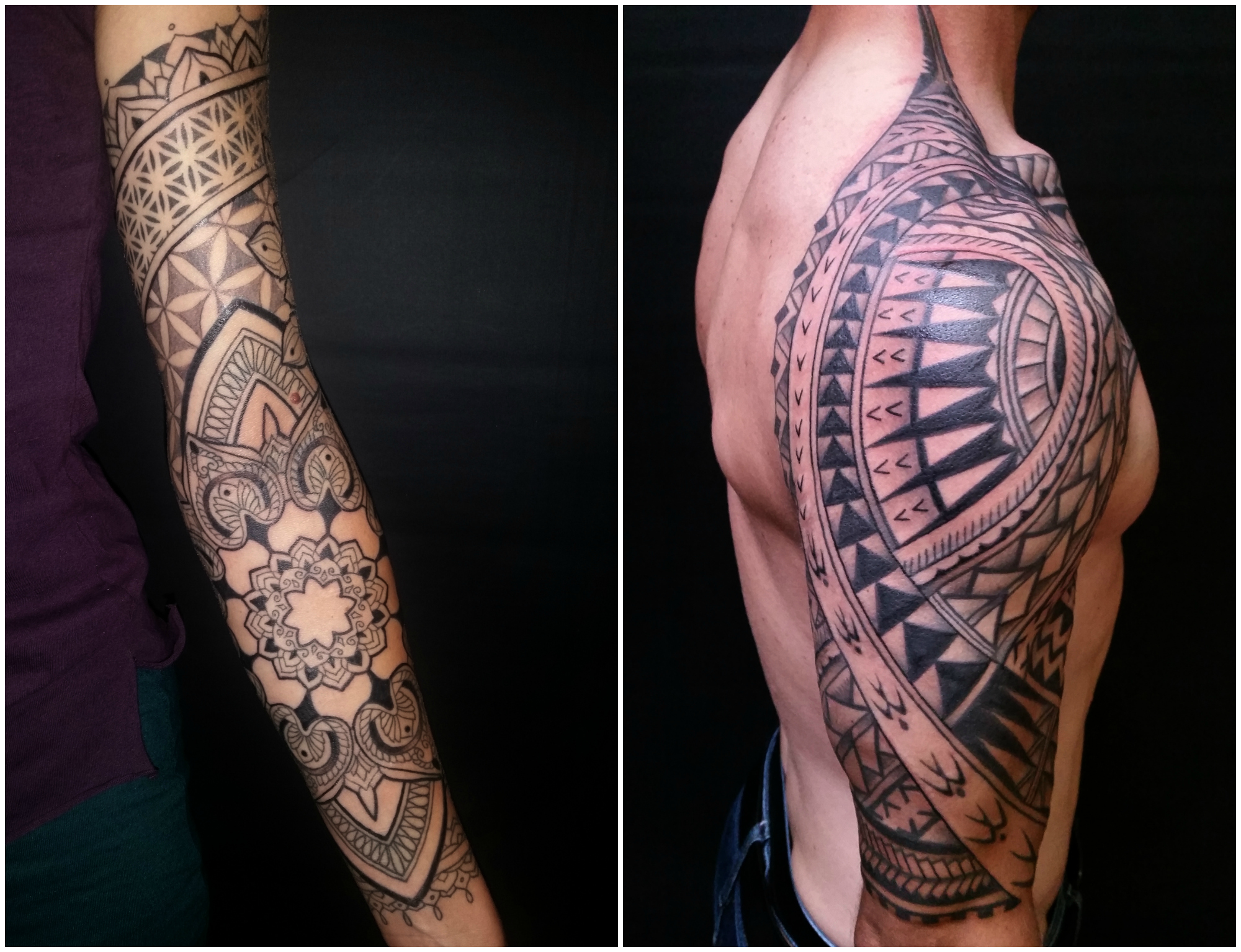 Nico & Marnie, Tattoo One Love, Morges/Lausanne, Switzerland
With his bold graphic style and technical versatility, Nico has gained wide international recognition, particularly at tattoo conventions.  His wife Marnie, a student of Cummings in Montreal, has also worked in collaboration with living legend Tony D'Anessa, who began his career as a tattooist in the 1950s. The husband and wife team are versed in all styles – though Nico's own preference is for pointillism and blackwork, while Marnie tends more to the highly colourful, traditional American style.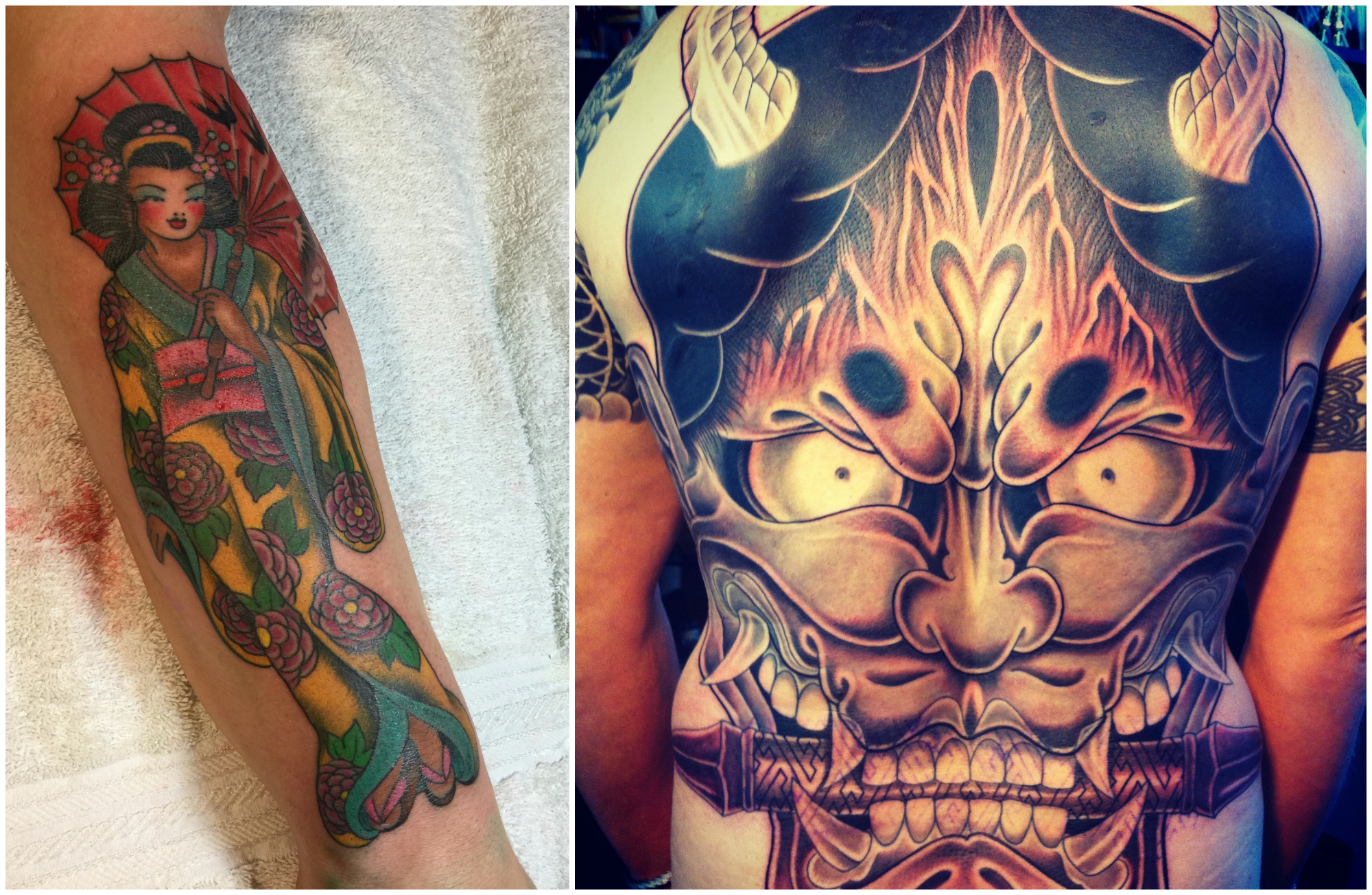 Rob Koss, XXX Tattoo, Lucerne, Switzerland
A native of Chicago, with a graphic design degree in his pocket, Rob Koss decided when he was 26 to park his suitcases in Lucerne and open his own tattoo studio: 'XXX Tattoo'. Today, at the age of 46, he enjoys a worldwide reputation. In his work, he mixes a wide range of styles, drawing inspiration from art deco, art nouveau, gothic art, Balinese decorative arts, biomechanics and realism. Having made his home in Lucerne for over 20 years now, Rob Koss takes pride in having carved out a niche for himself in Switzerland.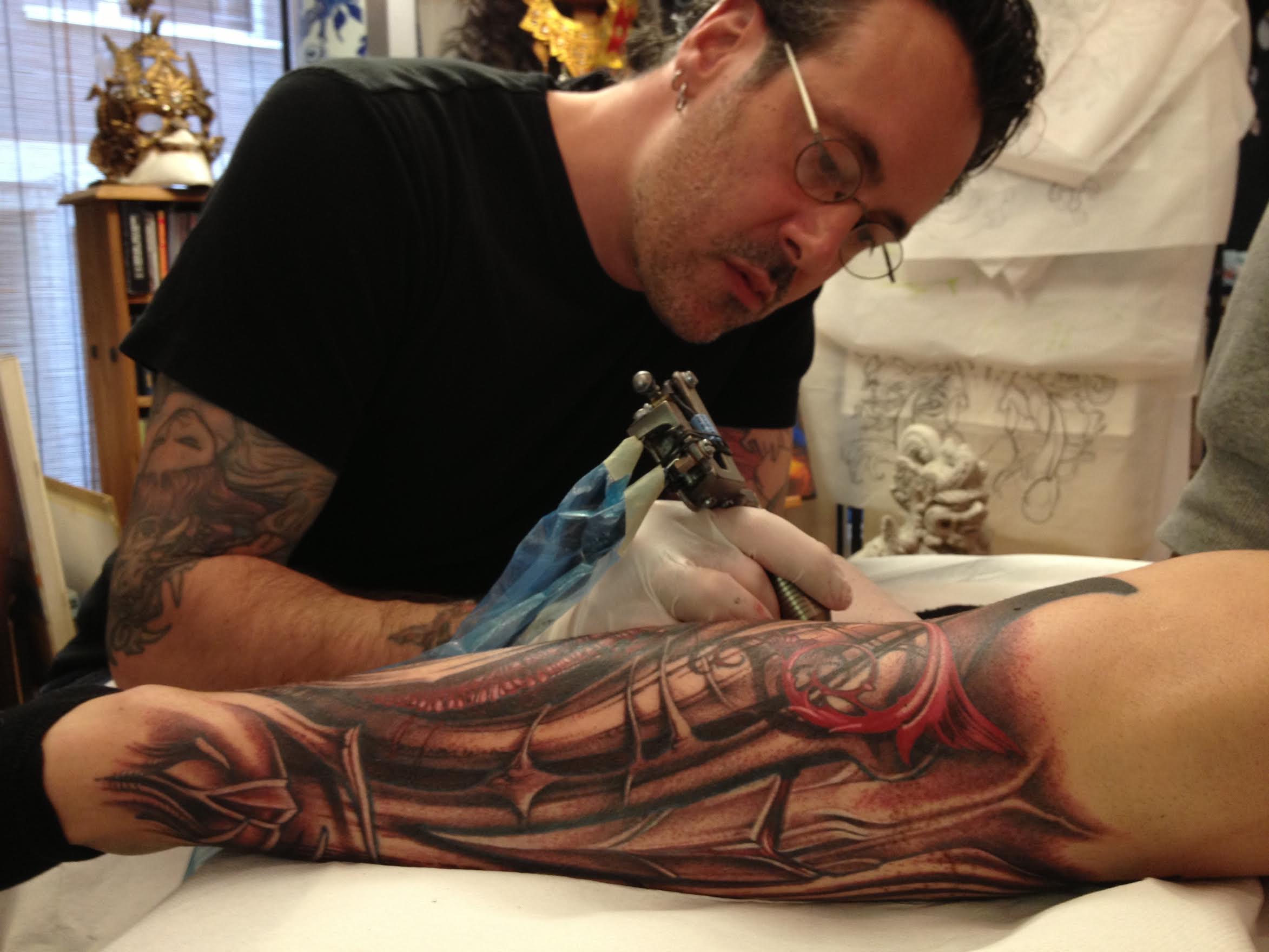 Maxime Buchi, Sang Bleu Tattoo Studio, London, United Kingdom
A graduate of ECAL (École cantonale d'art de Lausanne), Maxime Buchi first worked as a professional graphic designer for numerous studios and magazines before taking up a more serious interest in tattooing.   In 2006 he began studying with Filip Leu in Lausanne. Today he is based in London, where in 2013 he opened the celebrated 'Sang Bleu Tattoo Studio', working as a tattooist, editor and art director. While best known to the general public as the Swiss tattooist who inked the skin of Kanye West, in the international tattoo community, Maxime Buchi is an iconic figure.  He has inspired numerous tattooists and has played a major role in popularising the art and placing Switzerland at the forefront of the international scene.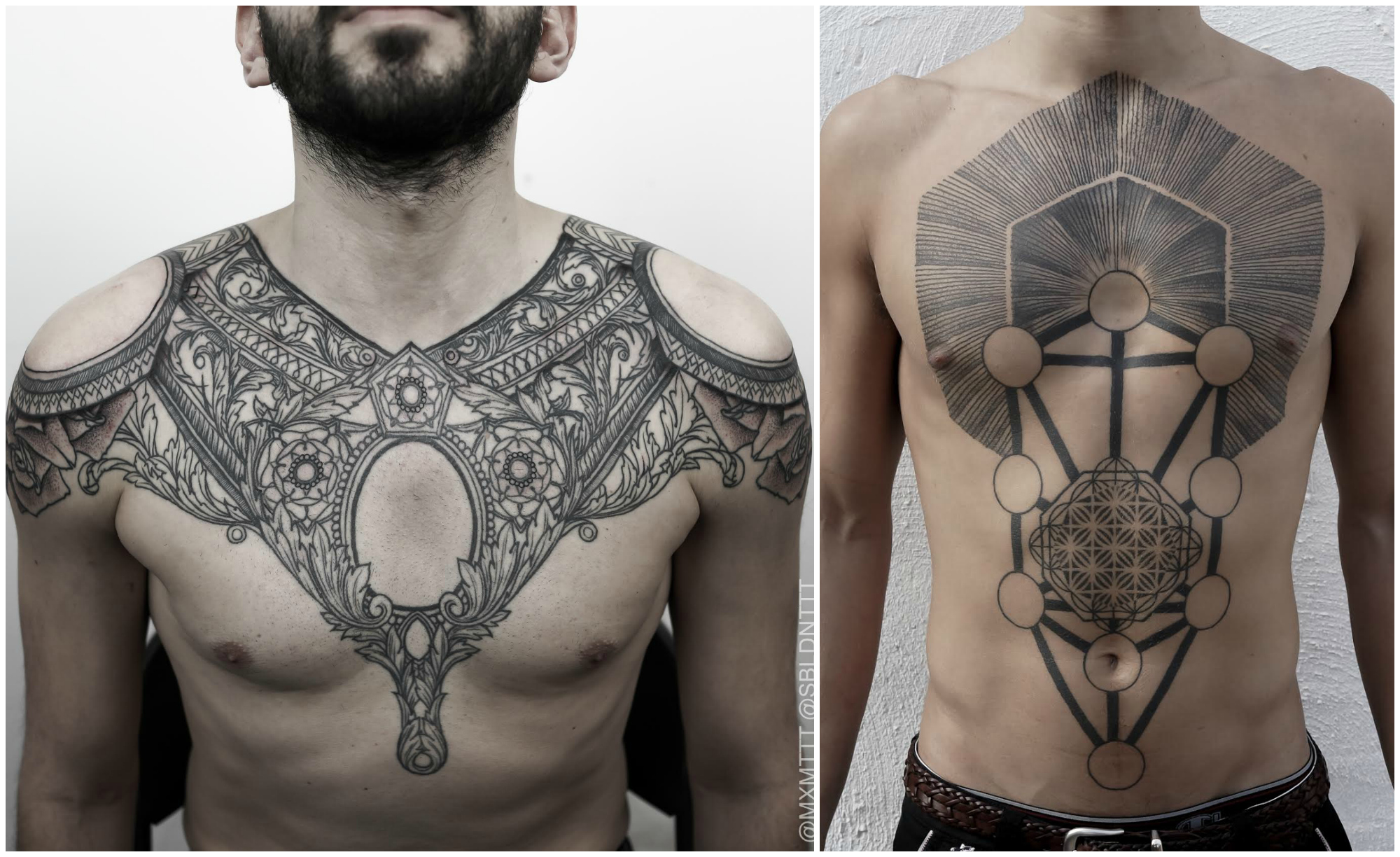 Maik Linder, Spade Tattoo, Thun, Switzerland
A professional graphic designer, Maik Linder opened his own tattoo studio, 'Spade Tattoo', in Thun, in 1999. Maik works in a variety of styles, including lettering, blackword, and realism, though his personal preference is still the traditional old school of tattooing, in which he made his reputation.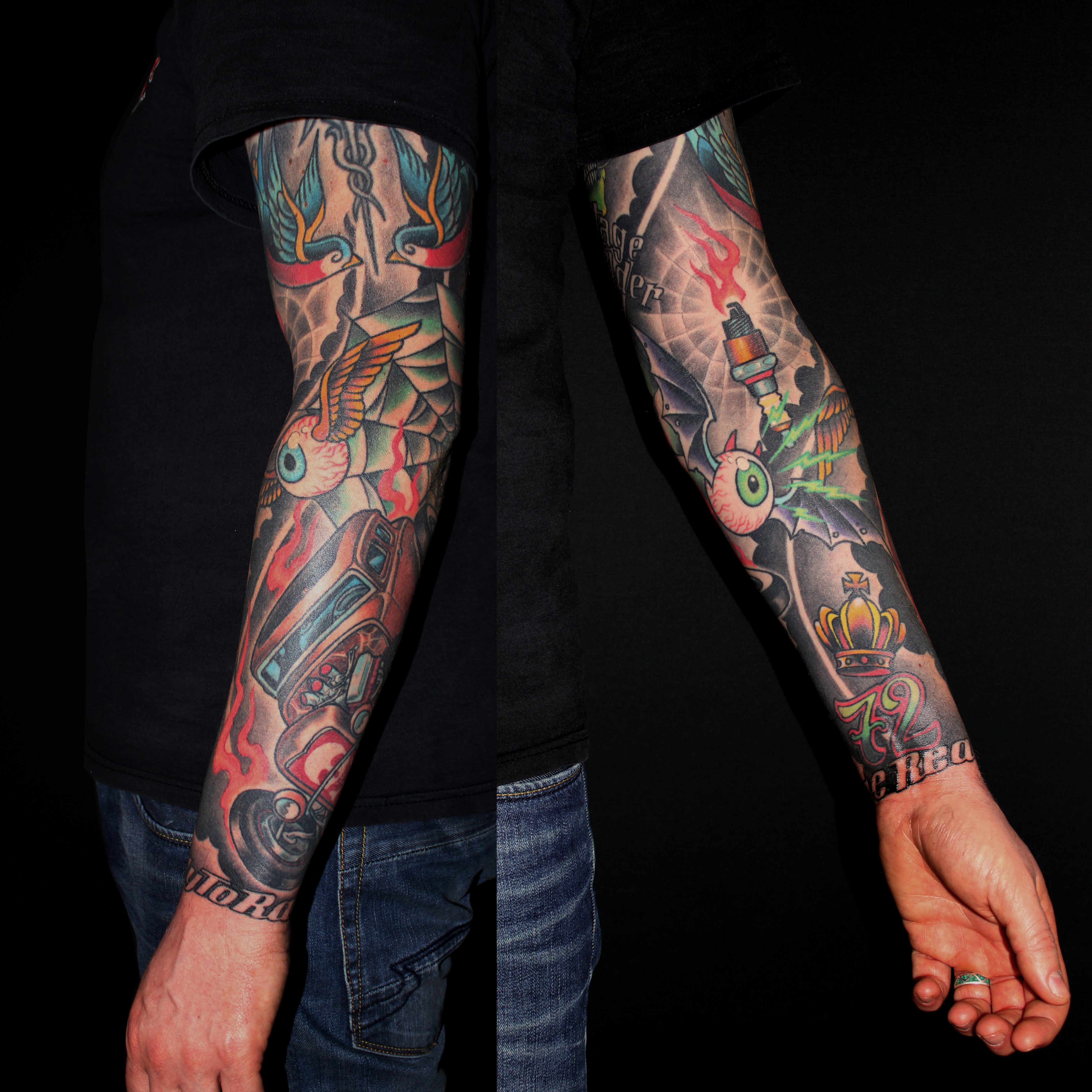 Other recent stories from this category