The Montreux Jazz Festival: creating sparks between the lake and the mountains
'Smoke on the water' – just as Deep Purple's legendary song encapsulates the extraordinary event that transformed this resort city of long ago. The Montreux Jazz Festival has brought together the biggest names in music since it was created in 1967.
The event combines Switzerland's traditional hospitality and typical attention to detail, creating an atmosphere of almost total artistic freedom and a mellow holiday mood. These days, the festival hosts more than 200,000 visitors each summer. But it would not be what it is today without its chalet in Caux, where you can find an incredible UNESCO-listed audiovisual treasure trove as well as a few serendipitous momentoes. Here is a snapshot of this 50 year old festival that is constantly reinventing itself.
Livening up a sleeping city

  
Back in 1967, Switzerland was only getting wind of a few snippets of the jazz and rock 'n' roll waves engulfing its neighbouring countries. And yet, a sensation started developing on the banks of the Vaud riviera.  Already using the name that is well-known today, Claude Nobs, René Langel and Géo Voumard began organising a series of concerts for the traditional Rose d'Or television competition's evening entertainment.  This first endeavour of theirs already featured a sumptuous poster, frenzied jam sessions in the Montreux Palace gardens and pool, and a professional national TV recording.  And it also played host to some of the biggest names of the time – Nina Simone, Bill Evans and Charles Lloyd, flanked by pianist Keith Jarrett and drummer Jack DeJohnette.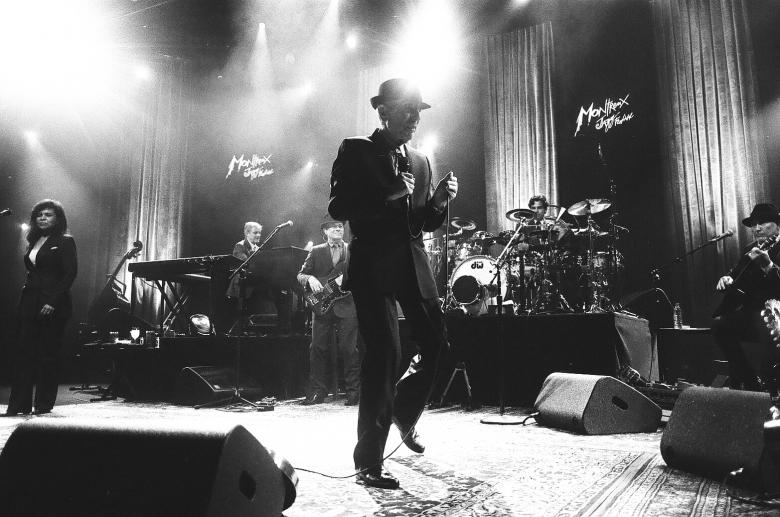 A musical journey
From this first-ever three-day event in 1967, the festival has grown to the 16-day marathon we have known since the 2000s. And it is indeed a musical marathon – almost unprecedented on the global music scene – in order to make room for the ever-expanding programme year after year: Ella Fitzgerald in 1969, Santana in 1970, Aretha Franklin in 1971 and Miles Davis (for the first of his ten appearances in 1973).  Big names in rock were soon followed by a flood of fusion, electronic and urban artists. The Montreux Jazz Festival has seen and done it all.
Even a tragedy in 1971 led to one of the greatest hard rock songs in history, when the fire at the Casino in the middle of Frank Zappa's concert, witnessed by cult band Deep Purple, gave birth to their famous song 'Smoke on the Water'. As luck would have it, the festival's history is strewn with all kinds of anecdotes. Such as the story of Claude Nobs giving Aretha Franklin a box of chocolates on a trip to the US, which apparently convinced her to come to Montreux in 1971 – and a good thing too, as it was the queen of soul's concert that has marked the history of the festival forever. You could fill more than a few books with all the stories and anecdotes from the festival's half a century of existence. Find our more on their website and community page Montreux Jazz Memories.
The Montreux... and Caux festival
But just what is it that makes the Montreux Jazz Festival so special that artists agree to perform there for much less than anywhere else, and to come back year after year? More than anything else, Claude Nobs and his team were pros at treating their visiting stars not only as musicians but also as human beings – to be indulged and pampered in a unique setting. And we're not just talking about the shores of Chillon Castle. 900 metres above, the small village of Caux is an alpine paradise that could tempt you to spend your holidays there forever.
David Bowie used to come here to eat fondue. Keith Haring produced many of his works here.  Le Picotin chalet is what gives the festival its extra soul – a veritable regulars' haunt that makes the Montreux stopover a must even for the most temperamental of musicians. And although the owner Claude Nobs passed away in 2013, his charming residence remains a mythical spot for everyone.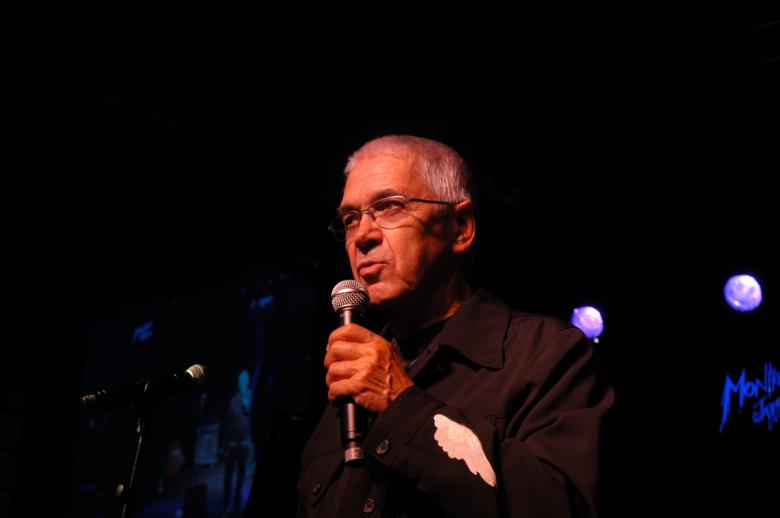 Total freedom and unbridled fusion
They say that being on holiday makes you feel free, and in Montreux, this isn't just make-believe. The usual rules of money and time don't apply to Montreux. Here, concerts, which are hardly ever limited to a set time, can drag on or turn into endless jam sessions - mostly free of charge. Freedom also means fusion, and it isn't uncommon to see members of different groups move from stage to stage, depending on who they meet or what they feel like doing. Even the great showman Prince kept true to form a few years ago when his spontaneous performance ignited the Montreux Jazz Café, a free venue well known for its endless nights. This aftershow, which will be remembered forever by everyone who was there, was not filmed however – an exception to the festival's recording tradition launched at its very first edition.
One-of-a-kind recordings
Even if the Montreux setting, the chalet in Caux and the total artistic freedom were not enough, the festival's high-definition audio and video recordings should convince even the most sceptical.  The audio-visual archives, stored away in Caux and only opened up for the lucky few, are now preserved and distributed using cutting-edge technology by EPFL, the Swiss Federal Institute of Technology in Lausanne.  At the Montreux jazz cafés, you can watch hours and hours of the archives in HD. In 2013, this legacy was entered into UNESCO's Memory of the World Register, a sign of its priceless cultural value. You can even use the Insider app to make the archive come alive and feel as if you were at the festival itself, as well as to access new videos. And last but not least, a number of the festival's live recordings of the likes of Miles Davis, Nina Simone and Etta James can be heard at the best jazz clubs catering to the most demanding music lovers.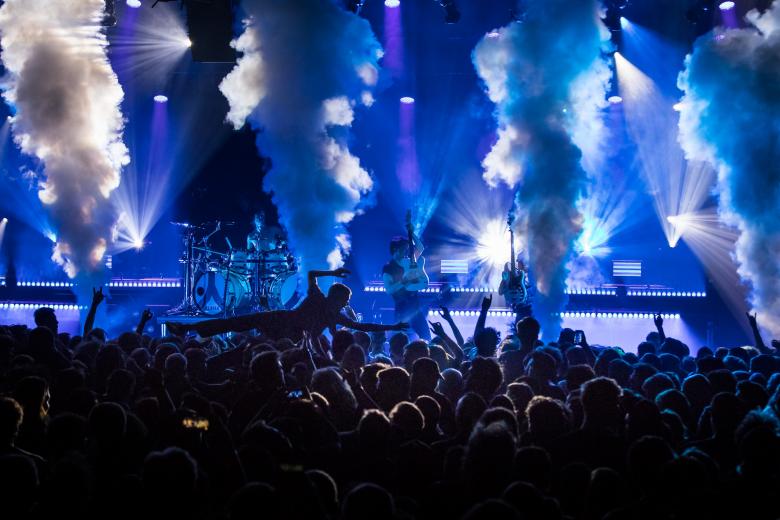 The many other plus sides of Montreux
Another of the festival's strengths is its parallel programme for all audiences, which takes the city, its restaurant terraces and embankment by storm over the 16 days. Ranging from the free-of-charge 'off' festival to cruises, musical trains and workshops, the variety of activities on offer attract huge audiences morning, noon and night.  It is also the place to discover young talents from all over the world – at the Montreux Jazz Talent Awards, which has prizes for the best pianist, best keyboardist and best band.  Always reinvented – while remaining true to its origins – the festival continues to retain its very unique DNA that makes it a true musical hub.