Romansh speakers and stories
Bun di, bund de, bien di, bùn gi, allegra! There are five different ways to say hello in Romansh, Switzerland's fourth national language. For some people, Romansh triggers a memory, while for others it's completely new. It's also an integral part of Swiss identity. Despite being a minority language, it rings loud and clear onstage, alongside rap beats heard round the world, on news stations, and in classrooms and parliament. Echoes of Romansh can even be heard from Madagascar to Beijing.
When discussing Switzerland's well-known multilingualism, a quick rundown is always in order. The basics are simple: "The National Languages are German, French, Italian, and Romansh." So says Article 4 of the Swiss Constitution. No matter that Romansh is spoken by only 0.5% of the population, according to the latest official figures. There is no hierarchy among Switzerland's national languages. That said, minorities need to be protected, cared for and consulted more often. If you meet a few Romansh speakers, you'll quickly understand that their language and culture ring loud and clear, even abroad.
From the Canton of Graubünden to the rest of Switzerland
Every day, Mario Caviezel unlocks the door to a high school nestled in the hills of the Canton of Zug. In the morning, he walks into the German history class he teaches and greets his students in Vallader, one of five varieties of Romansh alongside Puter, Sursilvan, Sutsilvan and Surmiran. Romansh is indeed not a unified language but rather made up of five varieties, each of which is spoken and written, boasts a long literary tradition and has its own grammar and dictionaries. Do all Romansh speakers understand each other? Mario assures us that they do, apart from certain words that may differ and that they just need to train their ear for. He also gives us insight into the geography of the language: it's spoken mainly in the Lower Engadine, in the Canton of Graubünden. That's Switzerland's only trilingual canton and a stronghold of Romansh – mainly in the Engadine and the Surselva Valley. Mario takes his classes there on field trips whenever he can so that his students will learn more about Romansh culture, discover its roots and bring some of it back to German-speaking Switzerland. So how many languages do Romansh speakers speak?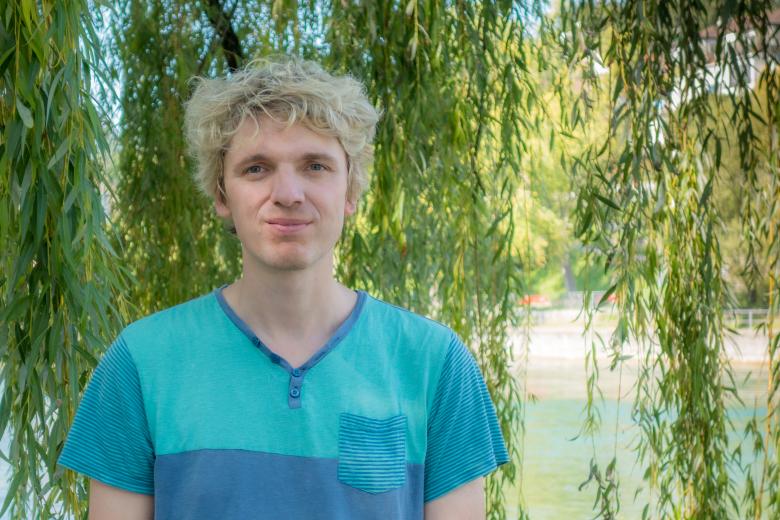 On a multilingual stage
"We spoke Romansh in grade school," recalls actress Annina Sedláček. "And in our fourth year we started German. Once we got to middle school we also started French, and in high school we did other foreign languages like English. Our grade school and middle school classes were usually run in Romansh – Vallader for me too – although the materials were in German." What's unique about Romansh speakers is that they're bilingual: they all master at least one other national language. Annina uses Romansh on stage. When she performs her own multilingual version of Andersen's famous story "The Flying Trunk", the spectators laugh to the sound of Romansh, an increasingly familiar language thanks to the communicative power of art. And if we too climb onto that trunk, we fly to 15 BCE, when the Romans conquered the province of Rhaetia (which includes today's Canton of Graubünden) and the Latin spoken by the soldiers and settlers eventually gave rise to modern Romansh.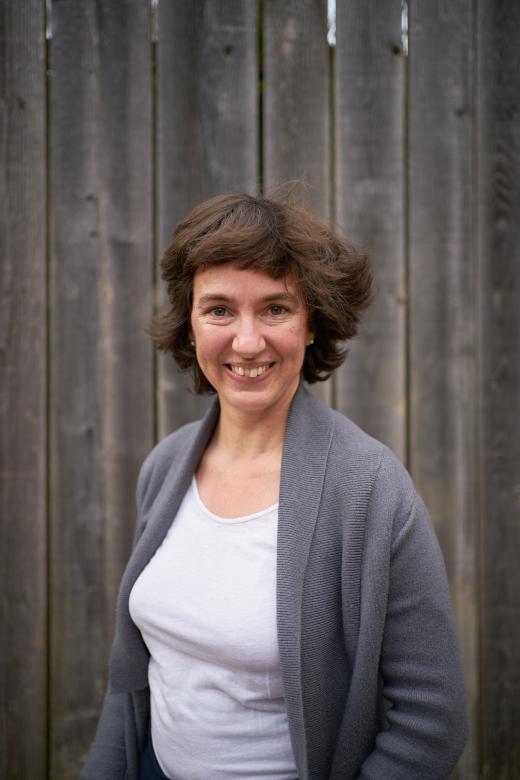 Tradition and innovation to the beat of rap
Romansh is a Romance language and has much in common with Italian, French, Catalan, Portuguese and Romanian. Gino Clavuot, alias Snook, has turned multilingualism into a form of art. "I don't decide in advance which language I'm going to write my songs in. It's really an intuitive process," he says. "What I'm trying to do is create a bridge between languages and cultures." And rapping in Romansh also brings together two worlds – tradition and innovation. "I choose to rap in Romansh because I identify with this language. It's also a way to show young people that Romansh is really cool, and one of the world's most beautiful languages!" Snook's message cuts across generations: everyone needs to be ambassadors for such an expressive language, especially young people, who can enrich it by making it part of their everyday life, speaking it and even singing in it.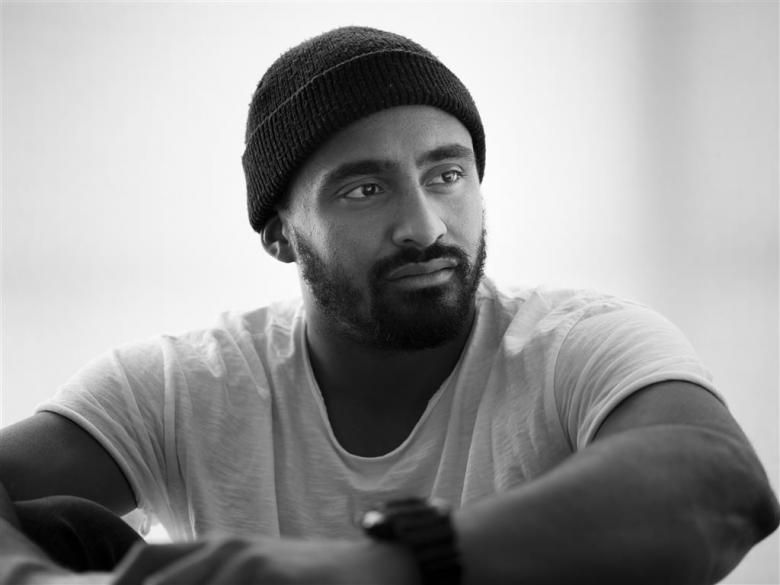 News reporting in Romansh's five varieties
Fabia Caduff is a correspondent for Radiotelevisiun Svizra Rumantscha in Bern, Switzerland's capital. Which variety of Romansh is used in Swiss politics? After Romansh became a national language in 1938 by popular vote, a standardised written language had to be developed. In 1982, on the initiative of Lia Rumantscha (an organisation that promotes Romansh), Rumantsch Grischun was introduced and is now used by the federal government for such things as the documentation in ballot envelopes. Fabia also uses Rumantsch Grischun when writing up reports for work, but for her radio bits she opts for the Romansh she grew up with, with its many nuances that recall her home village of Zernez. But Romansh speakers can't take for granted that they'll be able to speak their language at work. For Fabia, spreading this language and culture, even within Switzerland, is an important goal. "When someone learns that I speak Romansh, I have to explain that it's a language we speak and use in our everyday lives. This doesn't happen to someone who speaks German, for example." Every region has its language, along with its own charming mix of traditions and art. "In the Engadine, for example, people celebrate Chalandamarz, a festival that many people know from Selina Chönz's book A bell for Ursli. This tradition is absent in a place like Surselva, where carnival, on the other hand, is very popular," says Fabia. "In addition to traditions, there are well-known Romansh speakers around the world like the artist Not Vital and successful writers like Romana Ganzoni, Arno Camenisch and many others."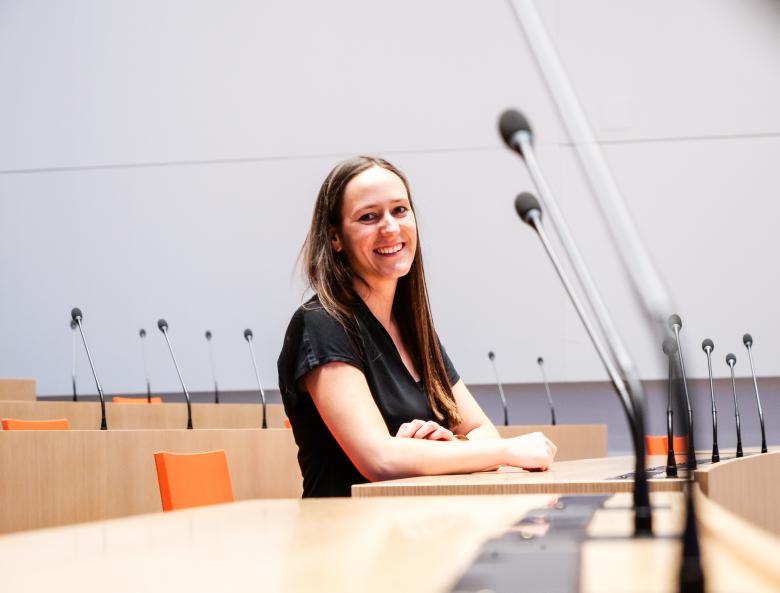 Romansh abroad
The diplomatic corps in the Swiss Federal Department of Foreign Affairs draws from all of Switzerland's language regions. Chasper Sarott is the country's ambassador to Madagascar. "Fourteen months after I arrived in Antananarivo, I met someone who was learning Romansh. It was great to be able to speak my native language!" he says. "My business card is written in Switzerland's four national languages. This is unique, and an opportunity to acquaint other people – often for the first time – with Romansh culture." Romansh is a topic of interest in China too, even at the academic level. The Beijing Foreign Studies University (BFSU), the country's leading university for foreign languages, is considering adding Romansh to the long list of languages that it teaches. So if we've piqued your interest and you'd now like to learn a variety of Romansh, wherever you are in the world, we bid you welcome! Or "ben vegni"!
Cover: Romansh, Switzerland's fourth national language, is spoken by around 60,000 people and has its own public service channel, Radiotelevisiun Svizra Rumantscha © Keystone I Gaetan Bally
Lead: On 20 February 1938, Romansh officially became a national language in Switzerland following a referendum © Keystone I Arno Balzarini