Swiss pioneering spirit on two wheels
The bicycle is the most practical means of day-to-day transport and is constantly being reinvented: as a piece of sports equipment, as an accessory or even as a vehicle with electrical assistance. Swiss manufacturers have played a key role in the history of the modern bicycle: let's take a look at their contributions.
With its simple, classic look and its solid-steel frame, the Swiss army bicycle is one of the most robust bicycles ever built. Over 68,000 units were produced between 1905 and 1988. The Swiss army bicycle reflects the characteristics that have always been Switzerland's fortes as a bicycle manufacturer: precision, reliability and distinctive design.
Most Swiss army bicycles were produced at Condor's workshops in Courfaivre, in the Delémont district. In 1989, after 84 years of production, the last Swiss military bicycle left the Jura plant. Condor branched out into other specialisations and currently manufactures parts for the aerospace industry: after all, thirty years of rapid changes have posed a serious challenge to the bicycle industry worldwide.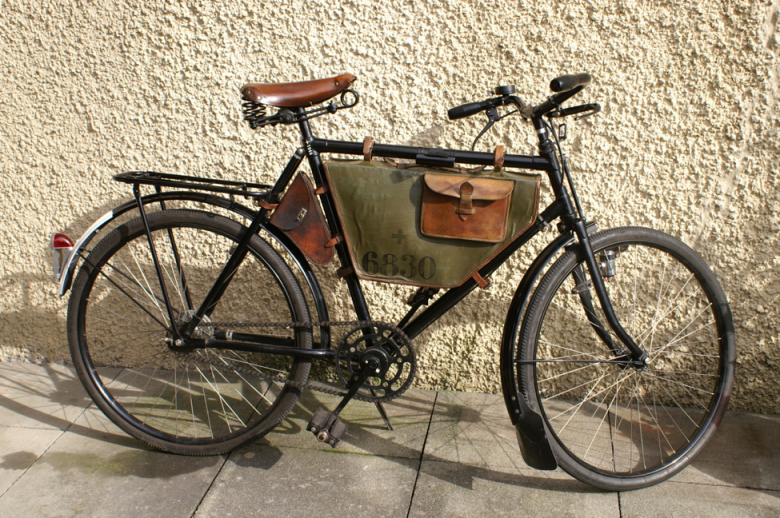 "Allez, Gros!"
Sports fans' cries of "Allez, Gros!" inspired the Grandjean brothers to baptise their company 'Allegro' in 1919, and so another iconic Swiss brand was born. The Neuchâtel-based firm soon became one of Switzerland's premier bicycle manufacturers. In 1980, Robert Dill-Bundi even rode to Olympic glory on an Allegro bicycle.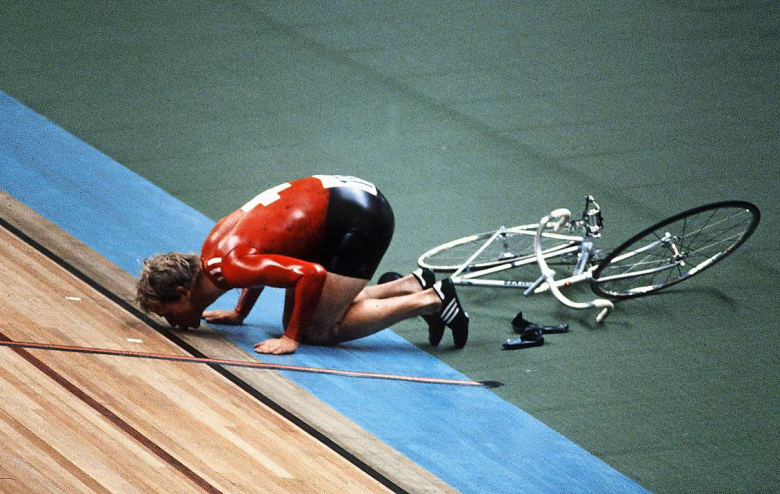 Innovation, quality and individuality: the recipe for success
However, competition from abroad made life increasingly difficult for Allegro and other traditional Swiss brands (like Villiger, Mondia, Tigra and Bonanza). In the mid-1990s, one bicycle in four was manufactured in Switzerland. Now, just one in eight is.
The rise of the mountain-biking trend in the 1970s reinvented cycling, injecting new life into the Swiss bicycle industry. Manufacturers throughout Switzerland placed their focus firmly on innovation and design, two areas in which the country has always been competitive.
To give just one example, every bicycle ordered at Tour de Suisse's headquarters in Kreuzlingen can be tailored to the customer's preferences, ensuring that the company's products stand out from the crowd.
Two years ago, Allegro decided to give it one more shot and launched a special model for the Zurich Film Festival. This marked the start of a successful comeback for the venerable Swiss brand: both new and lovingly maintained classic Allegro bicycles can be seen on Switzerland's streets today.
As well as inspiring Switzerland's significant contributions to the development of the modern mountain bike, the Swiss pioneering spirit was also the driving force behind the country's work on the electric bicycle. One of the first commercially available electrically-assisted bicycles, Dolphin, was created by Basel-born Michael Kutter in the 1990s.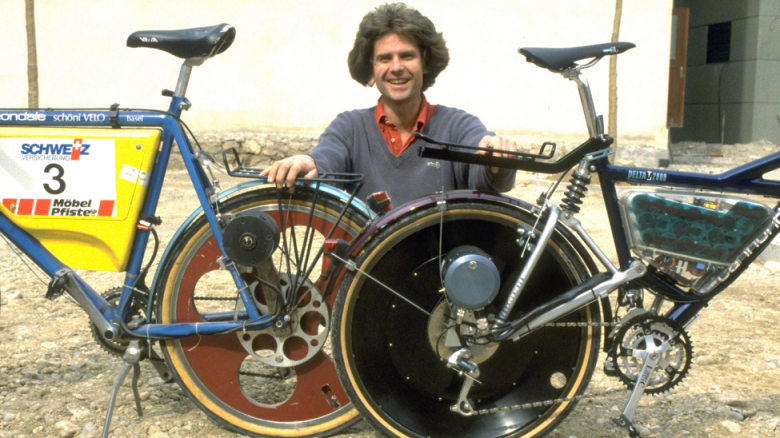 From Switzerland to the world
Switzerland's mountains are crying out for people to conquer them by bicycle, and BMC has been helping its cycling-mad customers do just that since 1986. Operating out of Grenchen in the foothills of the Jura, it supplies reliable bicycles that are always equipped in line with the latest trends. Today, BMC produces 20,000 bicycles a year. Bern-based manufacturer Stromer joined the BMC group in 2011, covering the company's e-bike business.  Even Leonardo Di Caprio has been spotted on a Stromer e-bike.

From winter sports to a year-round range
All of these developments have made cycling a credible alternative to Switzerland's favourite pastime, skiing. Family-run company Stöckli, which is based just outside Bern – the Tour de France's stage finish point on 18 July –, has moved with this change. Originally a ski equipment manufacturer, it successfully extended its product range to include bicycles in 1996.
More info:
Other recent stories from this category