Switzerland's hopes for the Paralympics
The Olympic Games for athletes with a disability will start on 24 August in Tokyo. Marcel Hug, who won two gold medals in Rio, and two young athletes Sofia Gonzales and Nora Meister are among the Swiss competitors with the potential to reach the podium.
The talented Sofia Gonzalez
Sofia Gonzales was thrilled when Ajla Del Ponte from Ticino came in 5th in the 100m. "I know her, she's very nice. I love her – I find her really inspiring."
At the Paralympic Games, which will take place from 24 August to 9 September, the young athlete from Jongny in the Swiss canton of Vaud will compete in her favourite discipline, the 100m, in addition to the long jump.I like the sprint,she says, you have to be ready at the right moment, focus on yourself, go for it. There's lots of adrenaline.
Gonzales' personal record is 16.37. Having won bronze at the 2021 European Championships in Poland and coming 5th at the last Paralympic World Championships in Dubai in 2019, she knows she is in with a good chance. "I'm aiming for the final, but among the competitors there are three very strong Italians who are 10 years older than me," she smiles. She will be the only woman from French-speaking Switzerland among the 20 athletes selected and is looking forward to her first Olympic Games. "It will be the culmination of all my training. The main thing is to give it my best shot."
Gonzales has already travelled widely with her parents, who are engineers. Born in London, she spent her childhood in Zurich before moving to the Lake Geneva region. She is fluent in five languages. Martina, her 14-year-old sister, is a ballet dancer. "She's very jealous of me," Sofia laughs. "She and my parents would have liked to accompany me to Japan, but it won't be possible because of the public health situation."
As a result of a birth defect, Sofia had to undergo an above-the-knee amputation at the age of three. If she suffered with her disability, it was only in her teens between the ages of 12 and 16. "It's an awkward age. I was never bullied, but I had to listen to some mean things at school sometimes, even though I took part in all the activities."
Before athletics, she practised other disciplines such as tennis and horse riding. Sport, especially at her current level, has been important to her personal development. "Sport has given me confidence in myself. It brings me a lot of joy and happiness." Sofia loves the special atmosphere at major sporting events, at which she is a regular participant. "Of course, we're top athletes like the rest of them –  so on the track it's war. But off the track, there's a lot of camaraderie and we're on first-name terms."
Disabilities are something we have in common, something that connects us. We can all identify with each other's stories, even though everyone's experience is unique.
Sofia Gonzales had a taste of the limelight when, for a month in summer 2019, she played the role of La Messagère at the legendary Fête des Vignerons in Vevey, in front of some 20,000 spectators each evening. "I'm an athlete and not an actress, so I still can't believe that was me."
A future marketing and communications student, Gonzales is regularly invited by companies to talk about her exemplary career, and was recently seen very much at ease on the national French-language television channel RTS. "I like to express myself, it comes naturally to me. You can play sports with a disability – that is the message I'm trying to get across. If I can make little girls or boys want to do the same, I will have succeeded."
The remarkable Marcel Hug
Unlike Gonzalez, Marcel Hug (35) from Thurgau is already a regular on the circuit and will be competing in his fifth consecutive Paralympic Games in Tokyo. For him the games will be just as exciting as his Olympic début in 2004.
"The atmosphere at each Olympic Games is different, you never get tired of it," he says. His extensive programme comprises the 800m, 1500m and 5000m wheelchair racing events. "I'm not the only one to compete in so many disciplines," he says, "it's totally possible, even if you end up a little tired."
His goal? "At least one medal, of any colour. I'm up against some difficult competition. I'm already proud to be part of the Swiss delegation." Marcel Hug has nine world championship titles and the 10,000m record to his name. At the last Rio Games in 2016, he was at the top of his game, winning two gold medals in the 800m and the marathon.
Born with a spinal deformity (spina bifida), Hug has never been able to walk. Today, the international champion based in the canton of Thurgau is Switzerland's only full-time professional Paralympian.
Being able to live from my passion is a dream and I make the most of it every day. I train six days a week.
In front of countless spectators, he has won all of the major city marathons including Berlin, London, New York, Chicago and his hair-raising old favourite, Boston. "On some of the downhill stretches, we exceed 70 km/h. It's great fun," smiles the thirty-year-old, more motivated than ever.
The young Nora Meister
Nora Meister will be the youngest member of the Swiss delegation in Tokyo. The 18-year-old swimmer is from the canton of Aargau.  "For me, it's a dream come true, she says. I'm very excited to be having this adventure."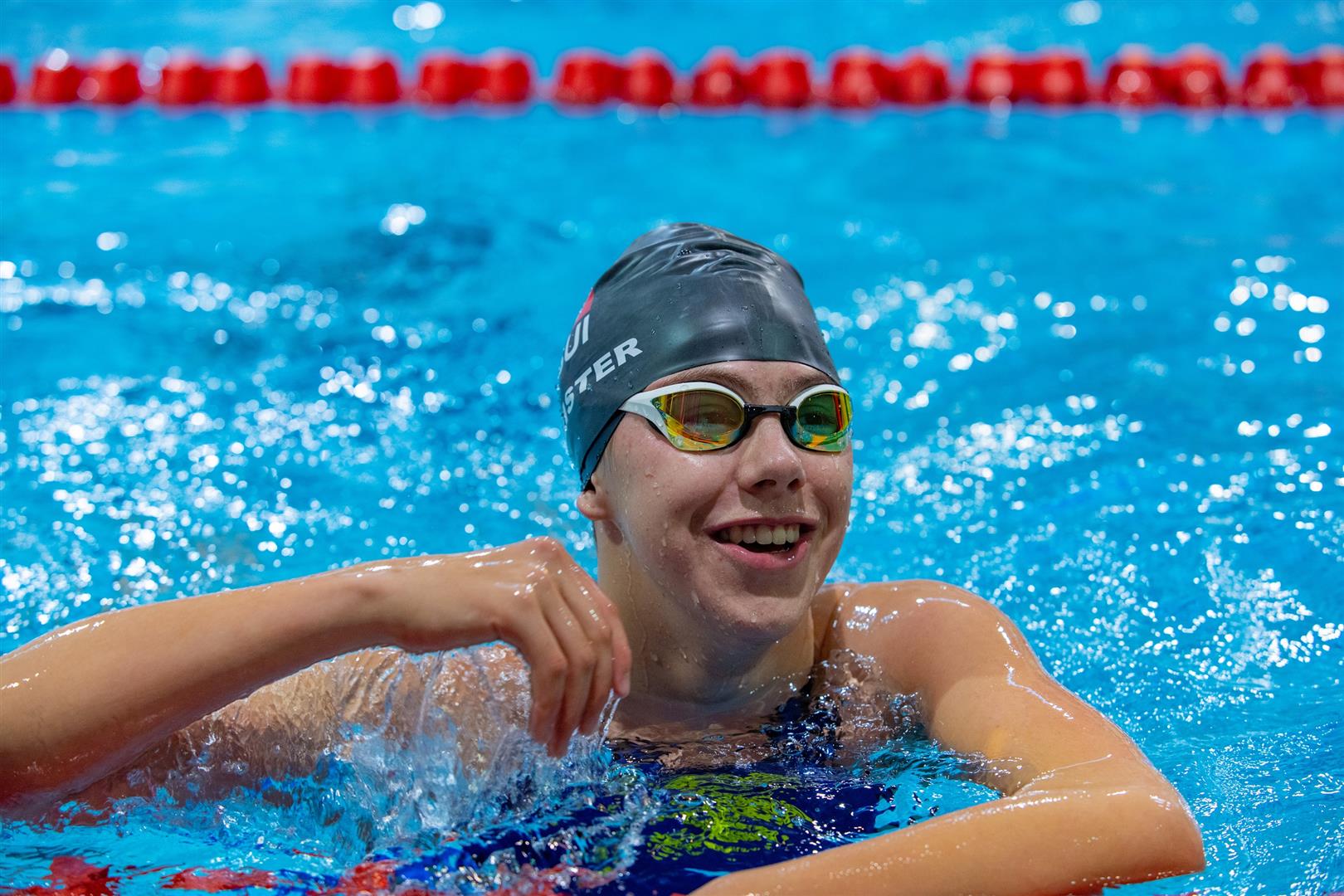 This spring, the Lenzburg high-school student won two gold medals at the European Championships on Madeira Island, the first in the 100m backstroke and the second in the 400m freestyle. Although she has shattered the world record, she refuses to think of herself as a podium contender. "At the Olympics, the races will be totally different – my results in Madeira won't matter," she says.
Meister suffers from arthrogryposis, a disease that stiffens certain joints, and has never had the use of her legs. As a child, she tried out handbike and wheelchair tennis, but it was watersports that she chose to take to the highest level.
I felt free and light in the water, I love the sensation of moving without feeling the effort.
"Without the use of her legs, she glides through the water using just her upper body and arms. Her father is a swimming teacher, and Meister took up the sport at the age of eight. Today, she is the only para athlete to train with her able-bodied peers at her club in Aarau, the 'Aarefisch', where can be found eight times a week.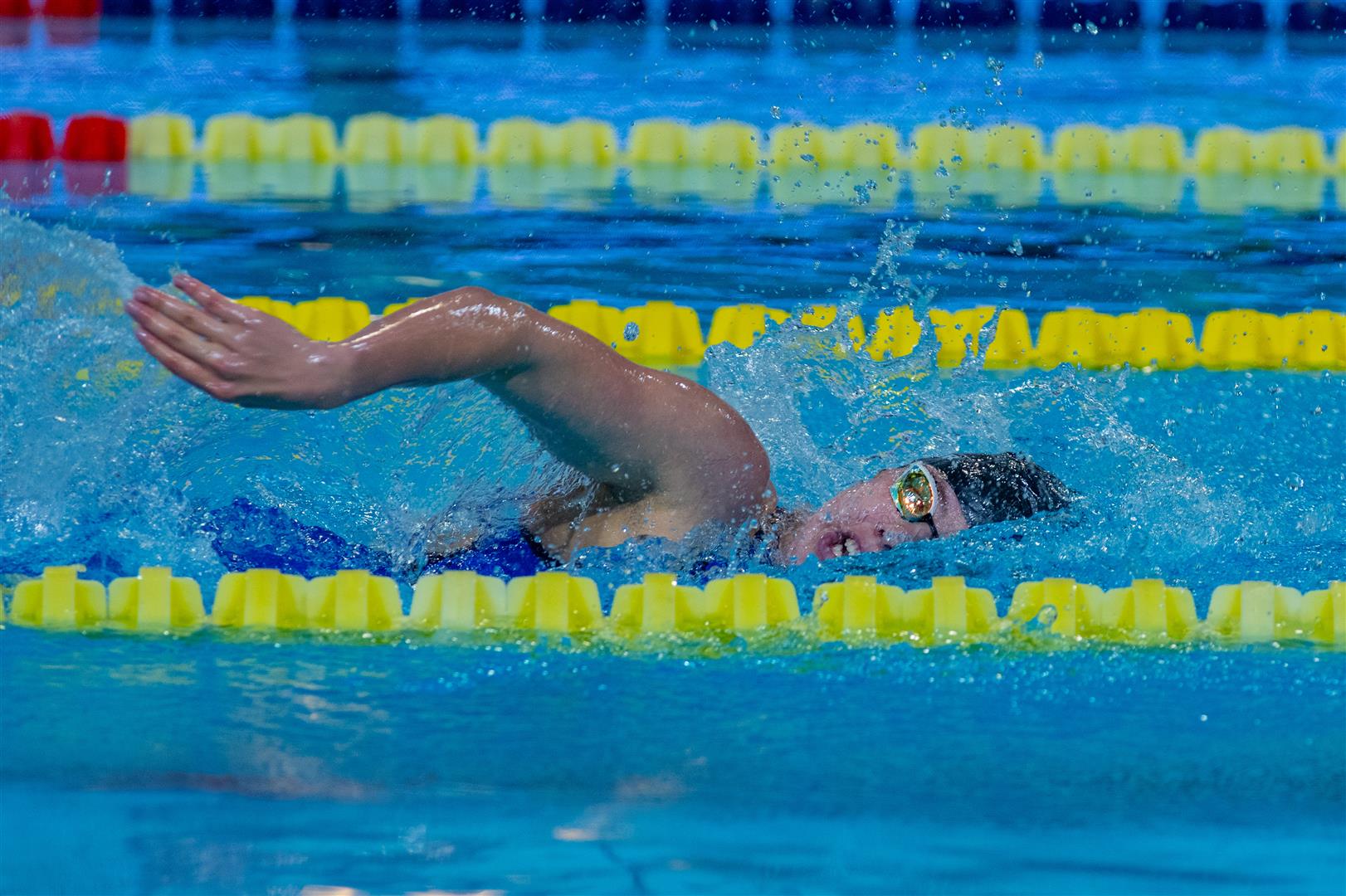 "It's my passion. Swimming has not only allowed me to make a lot of friends, but also to travel. Thanks to the Olympics, I'll be going beyond Europe's borders for the first time," says the young athlete, who would like to become a teacher or a lawyer. In the meantime, Meister is already thinking about Paris 2024 – when she will turn 21...