From Alpine chalets to architecture 3.0: 8 surprising buildings that tell the story of Switzerland
Switzerland, a country of Alpine chalets? While it is true enough that the sounds and smells of the countryside and rustic decor are never far away in the land of Heidi, Switzerland is also a country of cutting-edge architecture both in terms of technology and aesthetic creativity. Switzerland reflects its architecture: it is a diverse and bold mixture of tradition and high-tech innovation that is constantly striving to adapt to the landscape and to environmental constraints. The eight extraordinary buildings presented below are testimony to this reality.
1. High, high ... high-tech
The Monte Rosa hut, a mountain refuge built in 2009 amid high-altitude crags, is in the words of ETH Zurich team that designed it, "Switzerland's most complex wooden building". The hut has stainless-steel foundations, an aluminium outer shell, and a computer-controlled energy-management system that employs the same solar panels as the Solar Impulse. Simply put, this is a mountain refuge on the cutting-edge of sustainable development technology.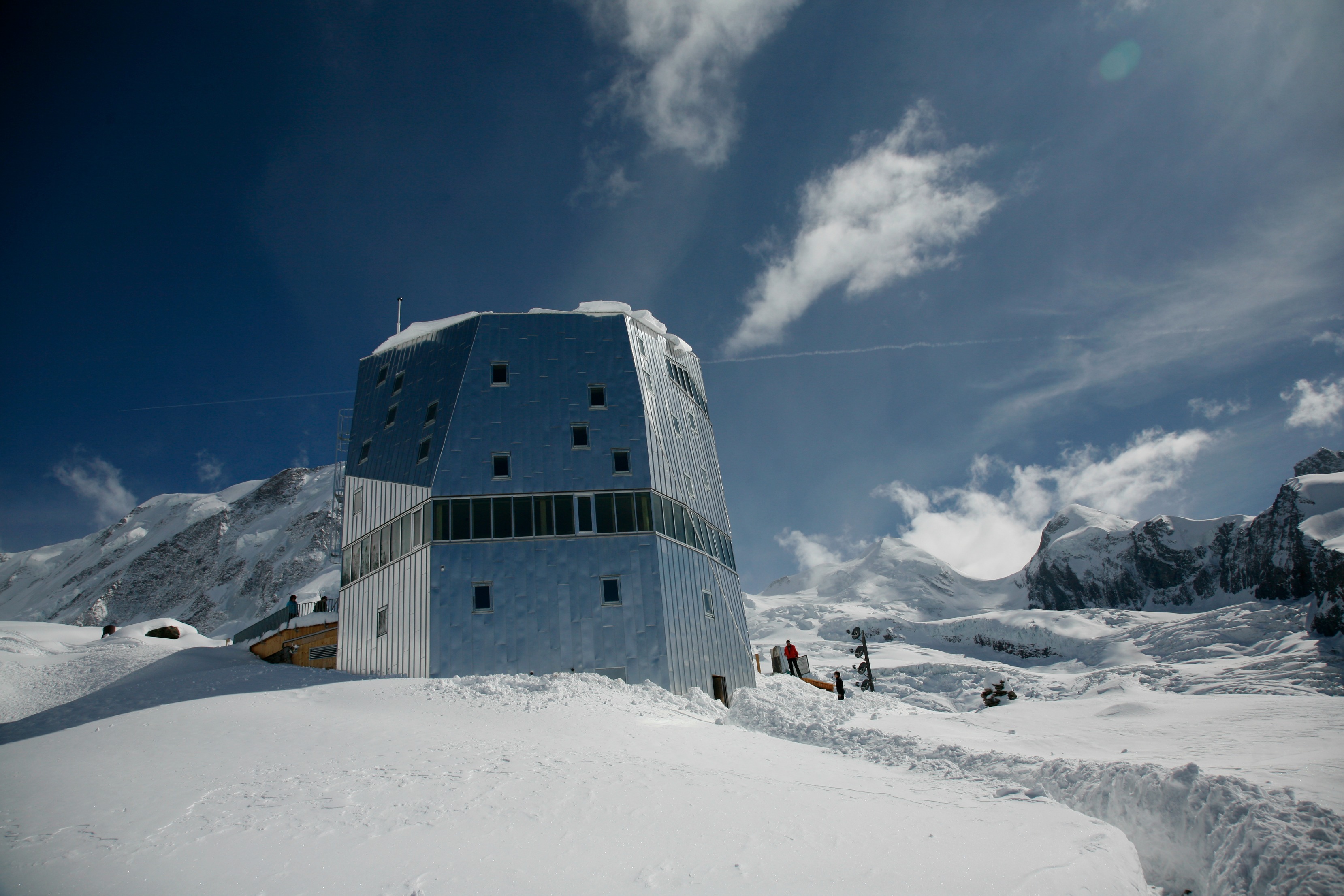 2. A spa under trees of glass
The 'Bergoase' (mountain oasis) of the Tschuggen Grand Hotel d'Arosa, designed by Mario Botta in 2006, is another example of architecture in perfect harmony with the landscape. Pointing to the sky and rooted in the earth at the same time, this organically shaped haven of well-being blends into a fir-tree forest. As a former student of Le Corbusier, Botta has a well-earned reputation for his meticulous attention to the local landscape.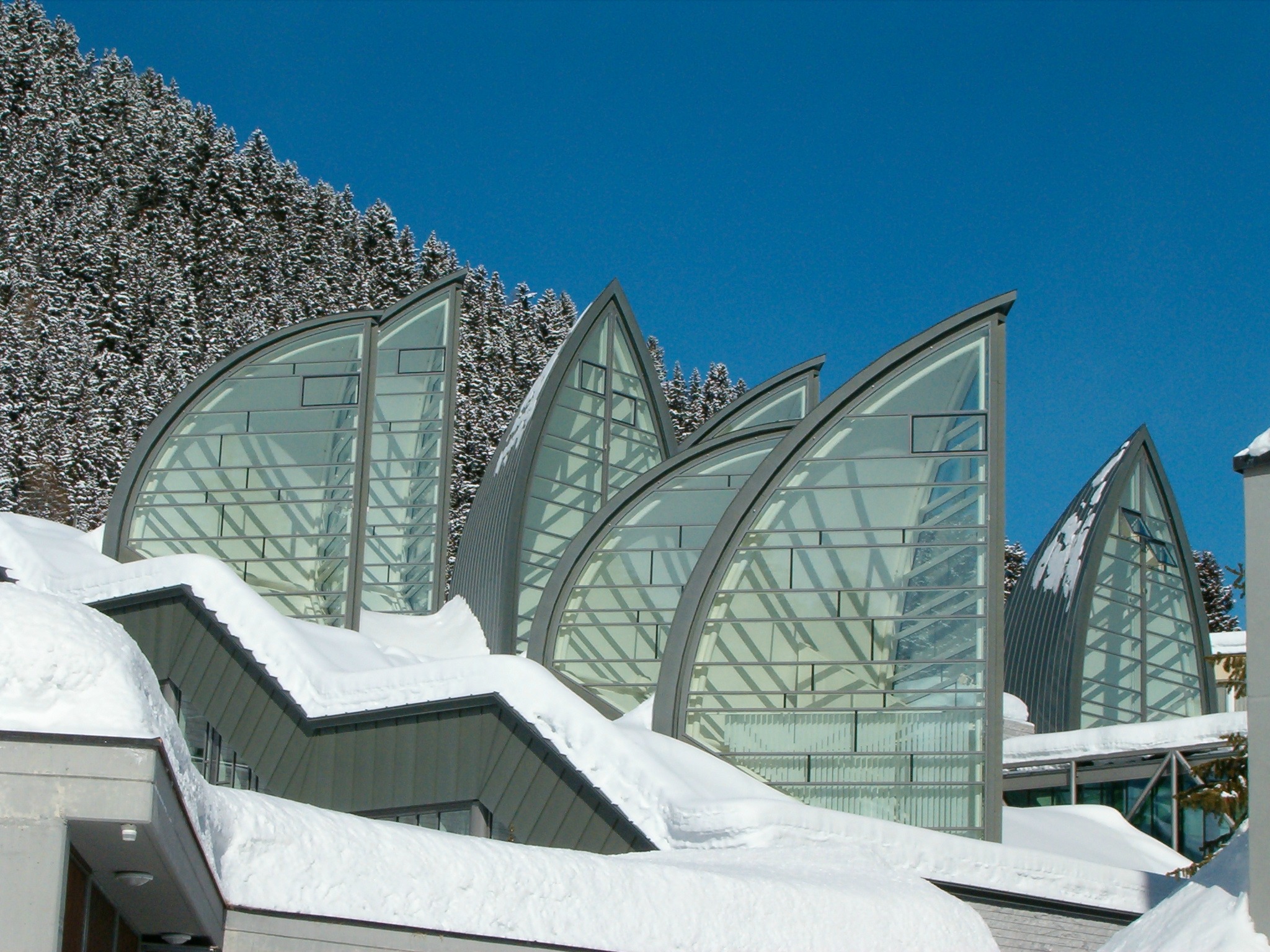 3. Villa Vals: in the heart of the mountains
It would be difficult to imagine a better example of the integration of a human dwelling into the natural environment than this house built in 2009 by the Dutch architecture firms SeARCH and CMA. Nestled into a mountainside, Villa Vals resembles a crater formed by a meteorite or perhaps a hole in an enormous Emmental cheese. As you step out of the house in the morning through a glass door built into its concave façade – a fusion of rustic and state-of-the-art elements – you find yourself in a mountain pasture.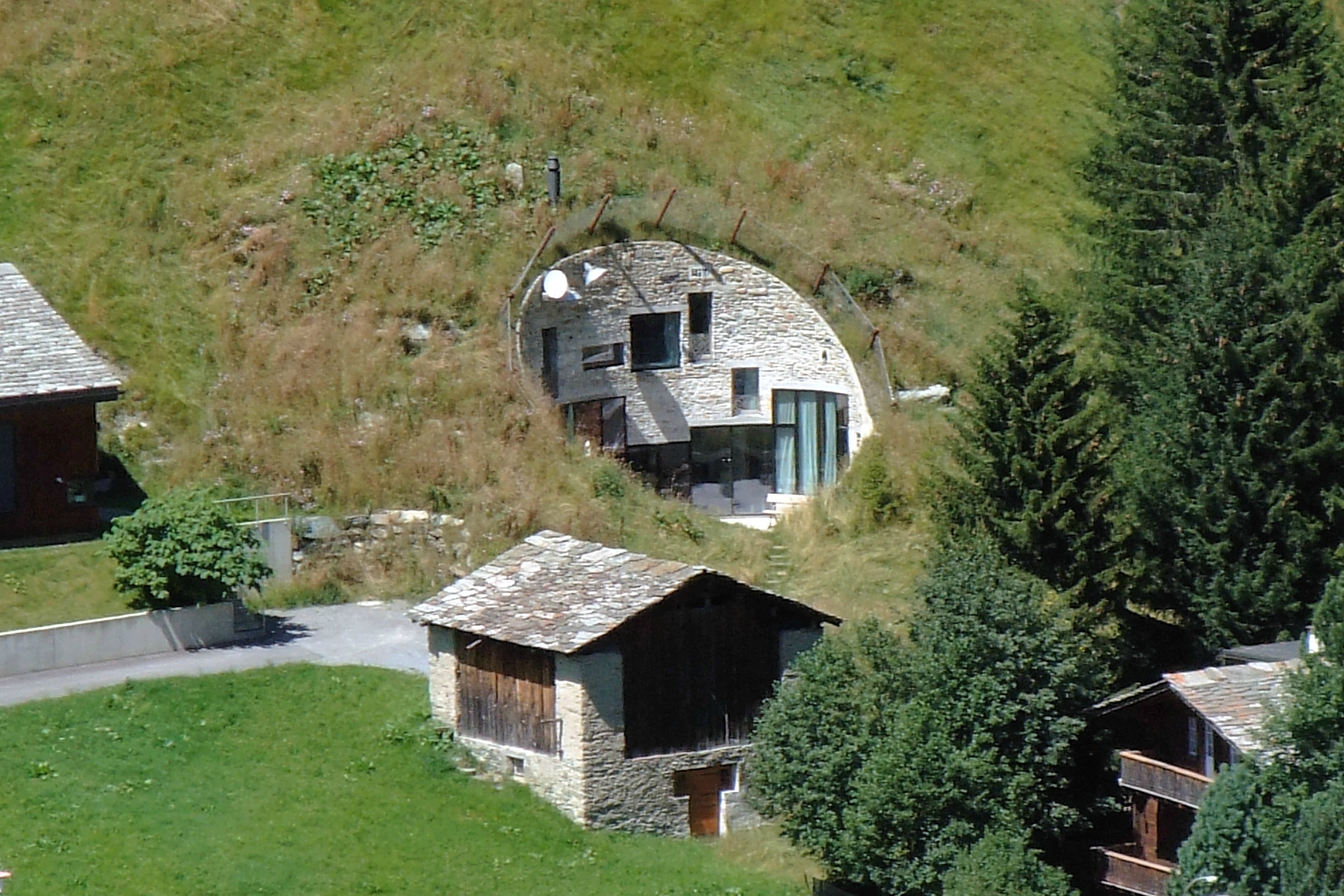 4. Visionary and international Switzerland
The EPFL's Rolex Learning Center – just a stone's ​throw from Lake Geneva – was built by the Japanese architecture firm SANAA in 2010. Shaped like a UFO and also dotted with holes like a Swiss cheese, the building is a far cry from your typical mountain chalet. It is a fitting expression of urban and international Switzerland, where tomorrow's world is being invented. The aim was to showcase an institution that tops international university rankings. The architects succeeded beautifully – with an unobtrusive sensibility that is typically Swiss.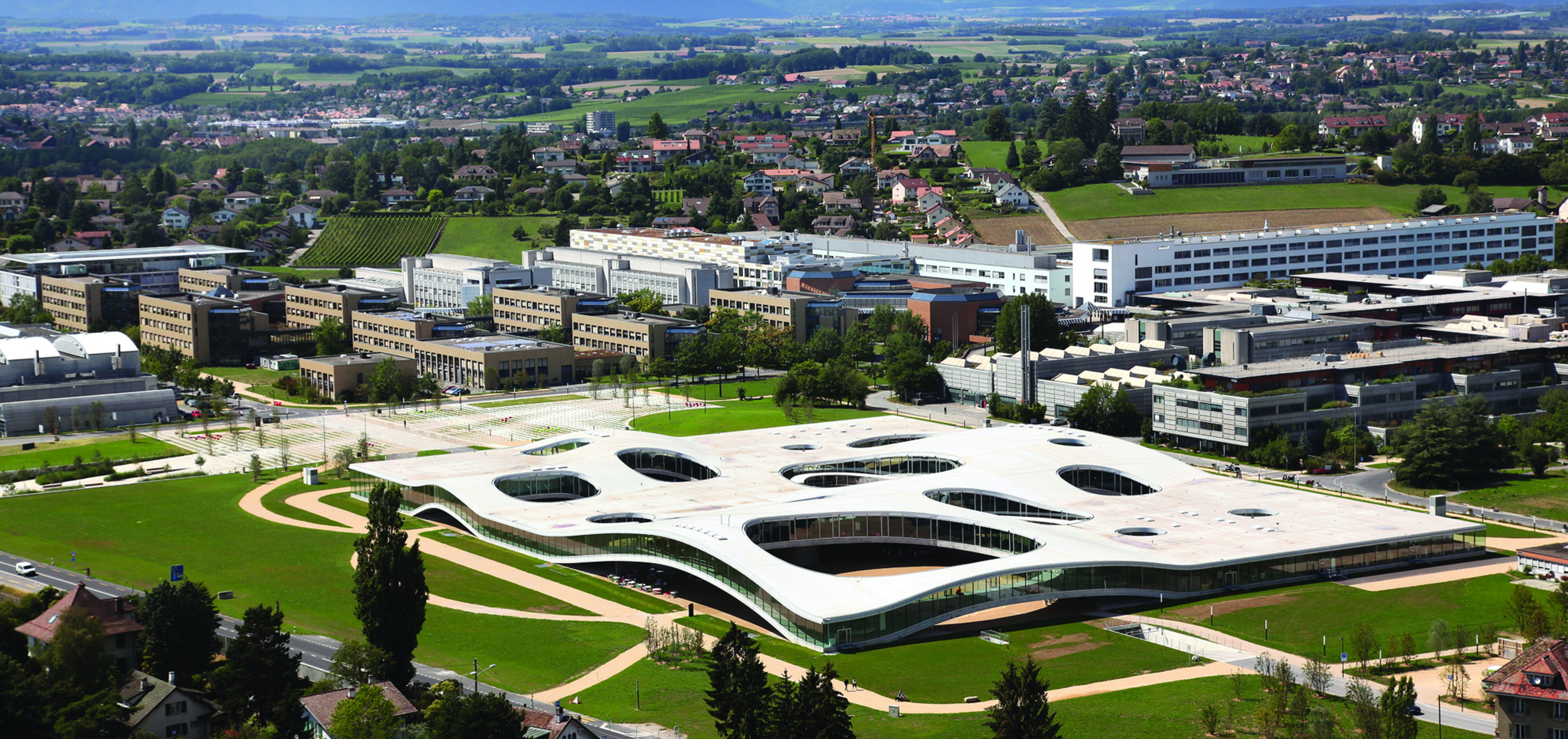 5. When beauty rhymes with simplicity
Function and purity. The Yellow House in Flims, completed in 1999, conveys the artistic vision of Valerio Olgiati of the canton of Ticino. Olgiati converted this old farmhouse into an art museum that derives its name from the building's original colour. Box-like in shape, the Yellow House is a simple expression of the minimalist aesthetic for which Switzerland is famous, from the Swiss Rail clock, to the Swiss flag, to the Helvetica typeface.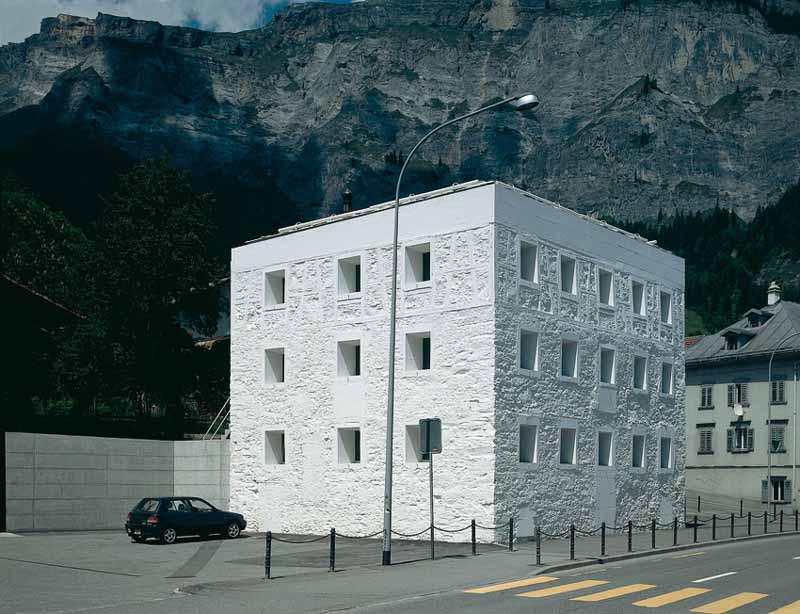 6. Architecture in the service of punctuality
Punctuality – another jewel in the Swiss crown. The Signal Box (1994), a utility building in Basel's central railway station, has won several international prizes. This tower, designed without visible windows by the local architecture firm Herzog & de Meuron, has a facade of angled copper strips which enables SBB staff to control rail traffic without being blinded by sunlight. It acts as a Faraday cage that protects modern electronic equipment from lightning strikes. It is a further example of pragmatism made in Switzerland.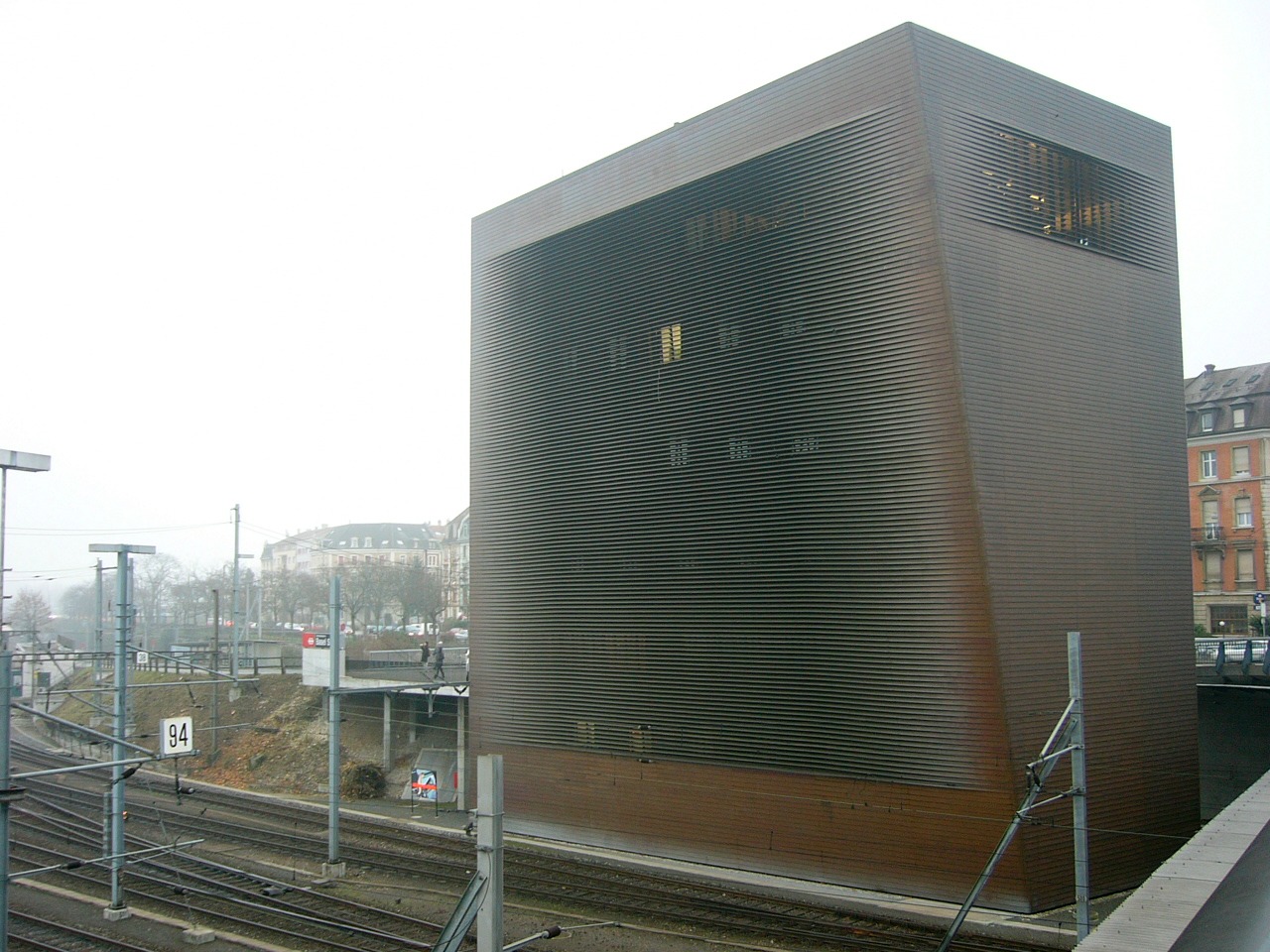 7. Not just another chalet
While Switzerland owes its success to its industrial sector, its industrial areas are not usually known for their urbanistic and industrial charm. The Actelion Business Center in Allschwill, which was also built by Herzog & de Meuron and completed in 2010, is a notable exception. This spectacular maze of shapes shows a fun and irreverent side of Switzerland.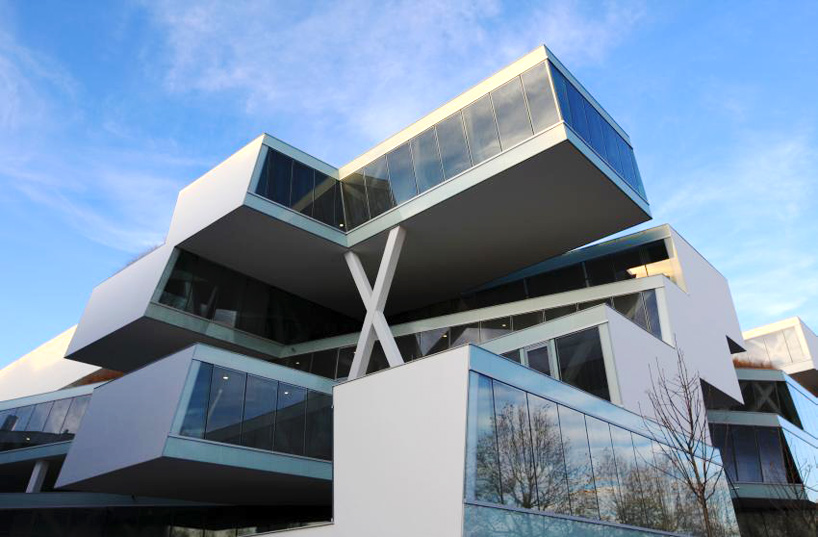 8. Switzerland, a land of Smurfs?
Are the Swiss living in a country of Smurfs? You might think so to look at the 'Smurf Building' in the heart of Geneva. Built in 1984 by the Swiss architecture firm Frei, Hunziker and Berthoud, this riot of colours and curved lines evokes Gaudí's style and demonstrates that the Swiss can be decidedly quirky.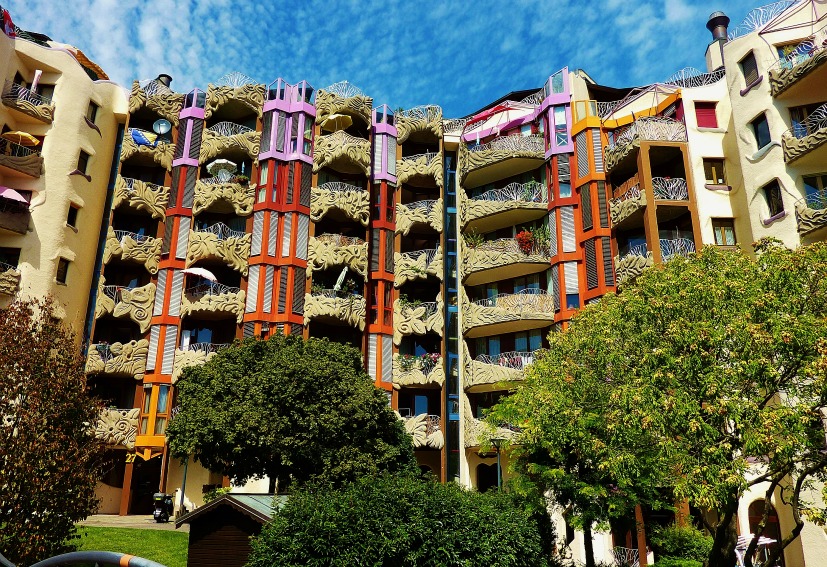 Other recent stories from this category